When we refer to the military, images of men carrying firearms usually come to mind. However, there is actually a very wide range of jobs in the military. For example, you can serve as a military psychologist in the Army, Navy, Air Force, and Marine Corps.
If you are interested in becoming an Army, Navy, Air Force, or Marine psychologist, this article on how to become a military psychologist will be very valuable. We will provide the basic steps, so make sure you read through everything thoroughly to prepare yourself.
How to Become a Psychologist in the Military
What To Prepare
In order to become a psychologist in the military, you will need to be prepared to invest time, effort, and money. This is not a "hack" or "quick" guide. It is essential to understand that becoming a psychologist in the military is a process that will take time. You must be diligent and patient. But don't worry, the results will be rewarding!
Step 1: Understand what it means to be a military psychologist
Military psychologists provide mental health services to military members. Part of the job is diagnosing, treating, and conducting research. There are two areas of specializations that you can choose from:
(1) Clinical Psychology
(2) Research Psychology
For the former specialization, you will mainly be serving active and off-duty service members, as well as their families and providing them direct mental health care.
You might help members deal with issues like stress, anger, and depression, for instance. In other cases, you might help members suffering from sexual harassment, sexual trauma, PTSD, etc.
For the latter, you will be more focused on researching psychological disciplines and practices. In doing so, you might lead medical units and work towards improving the current practices in the military.
For either specialization, you may be reassigned to new settings, such as research facilities, educational facilities, medical centers, hospitals, clinics, and military hospital ships. You might also work in schools, bases, combat zones, and organization offices.
Aside from your key responsibilities of diagnosing and treating military members, you will be expected to
help recruit new service members by conducting psychological screenings
help recruits determine their most suitable specialty areas
help assess the performance of enlisted officers
help evaluate the mental and cognitive fitness of service members
teach and train new military psychologists, visiting students, interns, or high-rank officers that need to address psychology-related concerns in the field
help address various issues, such as

reducing sexual assault and discrimination and
integrating diverse ethnic and racial groups

help rehabilitate drug-addicted or wounded service members
help conduct drug tests and carry out psychological treatment for lifestyle issues, like

alcohol abuse
substance abuse
Note: There are usually no specific job descriptions for military psychologists across service branches
It is also worth knowing the specialties within the field of psychology in general:
(1) Operational Psychology
Applies behavioral science principles through consultation to help decision makers accomplish objectives that can be tactical, operational, or strategic in nature.
Operational psychology is rather new, but it has been used in military, intelligence, and law enforcement settings.
(2) Tactical Psychology
Combines historical analysis and psychology to figure out how tactics affect the enemy's behavior (ie., do they flee, fuss, freeze, or fight?).
Tactical psychology focuses on what soldiers do when they contact the enemy and what they can do to bring back victory.
(3) Health, Organizational, and Occupational Psychology
Various work from running mental health and family counseling clinics and conducting research to help the military in recruiting to assigning recruits to suitable military occupational specialties and analyzing humanitarian and peacekeeping missions to make procedures efficient.
Health, Organizational, and Occupational Psychology concentrates on making use of the knowledge and skills of military psychologists wherever possible.
Step 2: Acquire the necessary education and skills
You should enroll in an undergraduate program that offers a degree in Psychology. It is even better if the program has a concentration in "Military Resilience" or "Military Psychology." Otherwise, you can do research projects on military psychology. Focusing on specific areas, such as PTSD or memory loss, can help you reflect on your career goal.
You can volunteer or intern at a Veterans' hospital or clinic or a military family support center to acquire experience. If you are already enlisted in the military, you can seek military programs to get a head start on your psychology career. In this case, it is wise to reach out to on-base career counselors.
You should seek a Master's degree with a concentration in Military Psychology or something equivalent. For first hand experience in military practices, you can do this at a military academy such as the Air Force Academy in Colorado Springs or the Naval Academy in Annapolis.
Notes
You can apply for the Reserve Officer Training Corps (ROTC) Program to have your tuition covered. But, in exchange, you will have to serve a minimum of four years as a military officer.
You can apply for the Navy Health Professions Scholarship Program (HPSP) to get 100% tuition help and a monthly stipend. But, in exchange, you will have to commit to being a Navy clinical psychologist or a Navy research psychologist.
You need to complete a relevant Doctoral degree, such as:
A PhD in Clinical Psychology (With a Military Track)
A Ph. D in Counseling Psychology (With a Specialization in Military Psychology)
You can consider seeking military psychology programs at the Uniformed Services University, open for those in the Army, Navy, and Air Force. Here, you will not have to pay tuition and are able to receive pay. However, afterward, you will have to serve for seven years.
Step 3: Be certified as a licensed military psychologist
After finishing a Doctoral degree, you will need to pass the national EPPP exam and jurisprudence exam. Once you do so, you will become board certified as a psychologist. This will confirm your credentials and help you stand out among aspiring military psychologists.
Step 4: Get an internship at a military facility
The Army, Navy, and Air Force offer APA-accredited clinical psychology doctoral internships. If you apply for these, you will be commissioned as an active-duty officer during and after.
The Army has four internship sites, and they are:
Brooke Army Medical Center at Fort Sam Houston in Texas
Madigan Army Medical Center at Joint Base Lewis-McCord in Washington
Tripler Army Medical Center in Honolulu, Hawaii
Womack Army Medical Center at Fort Bragg in North Carolina
The Navy has two internship sites, and they are:
Walter Reed National Military Medical Center in Bethesda, Maryland
Navy Medical Center San Diego in California
The Air Force has three internship sites, and they are:
Malcolm Grow Medical Clinics and Surgery Center at the Joint Base Andrews in Maryland
Wright Patterson Medical Center at the Wright Patterson Air Force Base in Ohio
Wilford Hall Ambulatory Surgical Center at the Joint Base San Antonio in Texas
Note: It is best to intern after you have finished your Master's degree or while you are pursuing your Doctoral military psychology degree to get hands-on experience.
Step 5: Reach out to a recruitment office to look for open positions
Go online to find the closest recruitment office and contact them to learn about open military psychology positions you can apply for. Alternatively, you can ask them about recruitment fairs and programs, where positions may be promoted.
Frequently Asked Questions (FAQs)
What is a military psychologist?
As said above, a military psychologist is someone who provides mental health services to members of the military. Their tasks can include researching and consulting as well.
What does a military psychologist do?
A military psychologist can specialize in Clinical Psychology or Research Psychology.
The former involves diagnosing and treating active and off-duty service members
The latter includes researching related disciplines and practices
How much do military psychologists make?
According to indeed.com, the annual salary of a military psychologist can reach $98,500.
While glassdoor.com states that the pay for a military psychologist can range from $37,000 to $150,000.
What are some other requirements for becoming a military psychologist?
To qualify for psychology jobs in the Army, you will have to be a U.S citizen between 21 and 42 years old. In addition, you must qualify for "Security" clearance. As for the Air Force, you need to be between 18 and 41. You must also have completed the branch's 5.5-week Commissioned Officer training course.
What are the pros and cons of being a military psychologist?
Being a Military Psychologist – Pros
You can provide help to others
You do not need to seek out "clients"
You can work in locations all over the world
You get additional benefits as a member of the military

Like housing allowance or loans, retirement pay, paid vacation, VA benefits, etc

You can practice for your post-military career

For example, you can work as a "psychological consultant" (for businesses, organizations, and government agencies) when you leave the military
Being a Military Psychologist – Cons
The work is tough and varied
The work can be emotionally draining
You might have to work with difficult "clients"
You might not see your family or friends for a long time
You can become a burden when you are deployed elsewhere
You might work on the front lines during times of conflict
What are some positions in the military that are similar to being a military psychologist?
Similar jobs include being a therapist in the military or a counselor.
Conclusion
Now you know the essential steps of how to become a military psychologist. Hopefully, our guide has been informative and interesting. Feel free to bookmark this so you can refer back to the information in the future. If you have any questions you would like to ask or thoughts you would like to share, please leave us a comment down below. We will get back to you as soon as possible!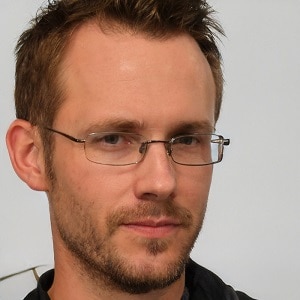 I am Everett Bledsoe, taking on the responsibility of content producer for The Soldiers Project. My purpose in this project is to give honest reviews on the gear utilized and tested over time. Of course, you cannot go wrong when checking out our package of information and guide, too, as they come from reliable sources and years of experience.