Who says that women can't wear tactical pants with style and function? The best women's tactical pants are durable, comfortable, and, best of all, look good. It's such a mood-boosting moment to get compliments on how stylish you are with such a boring piece of apparel.
Tactical pants for work and outdoor activities should ensure your lower body protection. They safeguard your joints and skin from getting injuries when you fall and keep you comfortable all day long.
Here are a few things to consider to help you shop for the best pair of women's tactical pants.
Proper Fit: Wearing the right pants fit will enhance your mobility and comfort. The tactical pants we recommended below are made especially for women, but some run slimmer while others go large.
Measure your waist and inseam length to ensure you get the right fit. Good-fitting pants should allow you to move freely.
Durability: The most durable pants are made of ripstop fabric, while others are polyester blends to resist abrasions and remain wrinkle-free. Remember to look for reinforcements on the most pressure-laden places like the crotch and knees.
Pockets: Pants become more tactical when they have many useful pockets. The number can vary from seven to 12, depending on the brand. Regardless, look for deep, reinforced pockets to keep up with the heavy load.
That's not all! There are many things to discuss about tactical pants in the buying guide below. But before we start, let's review our top 7 women's tactical pants that will make a difference in your work and adventure.
---
5.11 Women's Tactical Cargo Pant
Triple stitched to block the wind
Coated with Teflon to resist water
Designed with many deep pockets
---
LA Police Gear Women's Tactical Pants
Looks flattering on the body
Lightweight & moisture-resistant
Stays in shape and is cool to wear
---
5.11 Tactical Women's Stryke Pants
No pinching the stomach
Water-resistant & dries quickly
Built with durable ripstop fabric
---
Top 7 Women's Tactical Pant Reviews
1. 5.11 Women's Taclite Pro Tactical Cargo Pant
Taclite Pro is another 5.11 women tactical cargo pants that I love to use for outdoor activities. Like any 5.11 tactical pants, this particular model offers functionality and style.
This pair of pants come with many deep pockets to securely hold all of my items, like my wallet and smartphone. I found the thigh side pockets perfect for storing my ammo. Also, the D-ring comes in handy in hanging my keys conveniently.
I love the construction of these pants. The polyester/cotton ripstop fabric feels lightweight, yet warm enough for a chilly day in the mountains. The Teflon coating keeps me from getting wet in the rain, while the triple stitching is all tight to keep the wind out from my legs.
These women's lightweight tactical pants offer a great fit. The action waistband has the right snugness to keep the pants steady on my hips. Meanwhile, the gusseted crotch area leaves enough room for me to easily squat or bend when I'm on the field.
Heads-up:
However, the pocket placement with knee pads is a bit off. When I insert the knee pads into the pockets, these pouches end up on my thighs, not where I want the cushioning to be.
Pros:
Designed with many deep pockets to hold gear and ammo
Comes with a D-ring to hang keys and other items
Made of lightweight ripstop fabric that's warm enough for chilly weather
Triple stitched to block the wind
Coated with Teflon to resist water
Offers a comfortable fit with an action waistband and gusseted crotch
Cons:
Has a poor placement of knee pad pockets
Bottom Line:
All in all, the Taclite Pro makes good tactical clothing for women who want to carry lots of ammo and gear. These pants provide deep pockets to secure items on the field without compromising comfort and durability.
2. LA Police Gear Stretch Ops Women's Tactical Pants
These women's stretch tactical pants from LA Police Gear cater to ladies who are petite and slender. They offer a slim fit that hugs every curve of my body, making me look good in cargo pants.
The 2-way mechanical stretch fabric provides just enough flexibility to help me run and bend without any restrictions. Even with how hard I move, the pants remain in shape as part of their construction is made of polyester. A blend of cotton adds the breathability that I need to stay cool in the summer.
Not to mention that these pants feel relatively lightweight. I can wear them with my gear without slowing myself down. More importantly, water beads simply run off the fabric, so I stay dry when I'm out during a light rain.
The best part about these parts is the deep pockets. I can store a lot of gear, and with the notched front pockets, I can even clip smaller items like pens and knives for easy access. Thanks to the hook and loop closure, it's easy to open these pockets when I'm in a rush.
Heads-up:
The only downside I see is the waist because it sits too tight on the hips. To feel more comfortable around the waist, buyers should get a size larger than they normally would.
Pros:
Looks flattering on the body with a slim fit
Has the right amount of stretch to allow easy movement
Stays in shape and is cool to wear in the summer
Lightweight and moisture-resistant
Has a good number of deep pockets
Easy to access with the hook and loop closure
Cons:
Bottom Line:
Overall, this pair of LA Police Gear pants offer functional storage for tactical gear without looking too baggy. The slim fit flatters every woman's body while maintaining flexibility of movement.
3. 5.11 Tactical Women's Stryke Pants
A uniform doesn't have to be unattractive. Thanks to the 5.11 Women's Stryke Pants, I can go hiking or patrol looking all feminine.
I have long legs, and the black tactical pants women's long seam fits nicely. These women's high waisted tactical pants sit a few inches below my navel, so I feel no pinching when I sit. For someone with a fat tummy, I appreciate the front panel because it hides the bulge and provides me with a more flattering curve.
Both my large thighs and buttocks fit in these pants. Not only do I look good wearing them, but I also feel very comfortable. The Flex-Tac ripstop fabric offers the durability I need for tough jobs and just the right stretch to keep me moving.
And even when I hike on rough terrains, I feel confident that these pants won't rip because of the gusseted crotch and articulated knees. I spilled half a glass of water on the fabric and was surprised that water simply ran off it. After washing, these pants also dry fairly quickly.
All 12 pockets are very functional. A smaller front pocket seems the perfect place to hide my lip balm, while the main pouches look deep enough for my radio and phone. My favorite is the thigh pockets because they come with slots to help organize my items, like pens and cards.
Heads-up:
However, these high rise tactical pants may not be suitable for short legs because the inseam is quite too long.
Pros:
Built with durable ripstop fabric and 12 practical pockets
Front panel to make the body look flattering
No pinching the stomach
With stretch to make users feel comfortable
Won't restrict movement with a gusseted crotch and articulated knees
Water-resistant and dries quickly
Cons:
Bottom Line:
Overall, 5.11's Stryke makes nice tactical pants for women. This pair flatters our curves, making it ideal for plus size women. It also offers comfort and durability with many pockets to make our mission successful.
4. Under Armour Women's Tactical Patrol Pants II
Under Armour's Patrol Pants II is the perfect tactical gear for women when hiking in most weather conditions and environments. It's made of 100% polyester, so it wicks away moisture to keep me dry during a summer hike.
What I like the most are the side cargo pockets. There's an elastic band stitched inside to keep my stuff in place whenever I'm moving around. This is, in fact, my favorite women's shooting pants because I can fit plenty of mags on the leg pockets.
The design looks like a boot cut/flare, feeling a bit snug around the hips and a little baggy in the leg area to hide my boots pretty well. The pants fit me so well that they don't ride up when I sit. I particularly like the little stretch on the waistband because I feel comfortable bending over and maneuvering.
Compared to the last model, the Patrol Pants II is much tougher with its more durable ripstop fabric. This new model doesn't tear on the crotch area easily. It's also surprisingly lightweight, so it's easy to move around in and run a few miles.
Heads-up:
However, the size of this pair runs a bit small.
Pros:
Moisture-resistant to keep sweat and water at bay
Keeps stuff secure in the cargo pockets with the elastic band
Lots of space for mags in the leg pockets
Has a beautiful boot cut/flare design that doesn't ride up
Lightweight and comfortable to wear, especially around the waist
Made of a durable ripstop fabric
Cons:
Bottom Line:
Altogether, these Under Armour pants offer the durability and comfort that I need for summer hiking or at a shooting range. The pair runs small, but it fits true to size for petite women.
5. Raroauf Women's Casual Military Pants
This Raroauf is a perfect combat pants for women with its comfortable design. The fitting is a little loose, so I don't feel constricted when squatting, running, or moving around.
About 65% of the material is made of cotton, which explains its breathability and softness. The fabric is lightweight and allows the air to flow through for extra coolness during summertime. Part of the material is composed of polyester, so the pants dry quickly and stay in shape after washing.
I'm pleased that the eight pockets are large because I like to carry plenty of gear when I'm out hiking or patrolling. To give you an idea, I can fit a rolled T-shirt on the thigh pockets. I can carry almost anything, from water bottles to cards and phones.
What I like most is the little stretch on the waist because it adjusts accordingly. The pants sit just below my waist, so they give an illusion of a flat tummy. And with the drawstring tie at the bottom, I can fit my boots securely.
Heads-up:
However, the fabric of these pants is a little thin, so they might not endure the toughest jobs.
Pros:
Has a loose fit to allow comfortable movements
Lightweight, made of cotton for extra softness and breathability
Dries fast and won't bend out of shape after washing
Built with eight deep pockets for plenty of gear
Features an elastic waist that sits just right around the hips
Designed with a drawstring tie at the hem for fitted boots
Cons:
A bit thin for heavy work
Bottom Line:
Altogether, these casual pants are the best for comfort. They are breathable and soft, plus they provide a lot of room for movement. It's a bonus to have multiple deep pockets for extra gear.
6. MIER Women's Quick Dry Cargo Pants
These female tactical pants from MIER are exceptionally durable with their 88% nylon composition. They're practically tough because I didn't get any scrapes when I hit some rocks while hiking on rough terrains.
Besides being durable, the Miflex fabric has a little stretch to allow me to move comfortably. It even has a DWR coating to help me stay dry from sweat and light splashes of water. And I love how these pants keep me warm and dry in the cold.
The fitting is also unexpectedly comfortable. The pants sit on my natural waist, covering my belly button to let me squat without fear of showing my butt crack. I appreciate that an elastic band is on the sides to offer a smooth fit around my waist.
As for the pockets, they're incredibly deep to store all sorts of items. I particularly love the thigh pockets because they can store my gigantic smartphone. All six pockets use YKK zippers, which I like because I feel secure that my valuables won't fall off while moving.
Heads-up:
However, the style is a little tight-fitting, so it may pose a problem for thick thighs.
Pros:
Made of durable nylon that withstands the roughest terrains
Offers a little stretch to provide a full range of movement
Features a DWR coating to wick away moisture and keep dry
Keeps wearer warm in the cold
Built with six zippered pockets, including large thigh pouches, for safe storage
Comfortable to wear around the waist with side elastic band
Cons:
A bit tight on the thighs
Bottom Line:
Overall, these quick-drying cargo pants make good outerwear for more challenging hikes and outdoor adventures. The material feels tough, and the six zippered pockets offer secure storage for valuable items.
7. CQR Women's Flex Stretch Tactical Pants
This CQR is a women's tactical pants cheap model that doesn't disappoint. This pair of tactical pants can take a beating and feel comfortable for any movement.
I love how the nine pockets are plotted. I can load up a lot of stuff without looking too bulky. In truth, I'm able to fit my tools, phone, and keys inside the pockets. My favorite is the tiny slit above the cargo pocket because it keeps my pens easy to reach.
The Duratex fabric is wonderful as it offers a good balance of durability and comfort. There's enough elasticity to move around, perfect for long hikes and shifts. The material feels lightweight, yet tough enough to protect my legs from sharp twigs when I climb a tree. Even when I spilled juice, the water rolled off from the fabric like magic.
These pants are mid-rise, which I find the most comfortable to wear for long hours. The upper thighs are a bit loose, providing enough room I need for my large thighs and buttocks to fit. The design comes true to size, so there's no need to make any size adjustments.
Heads-up:
My only complaint is that the waist comes a bit large. It's easy to fix though with a belt.
Pros:
Designed with nine pockets
Has a slit to clip pens and other items with caps
Made of Duratex fabric that feels durable and lightweight
Water-resistant and flexible
Sits mid-rise for all-day comfort
Come true to size with enough room for large buttocks and thighs
Cons:
Bottom Line:
Altogether, these straight pants offer great value for what they're worth. They provide the right amount of stretch to move without restrictions, plus the fabric feels adequately tough for arduous tasks.
What to Look for When Buying Women's Tactical Pants
Options for tactical clothing women are many, so choosing the best can be a little challenging. To help you shop, here are a few things to consider when purchasing a new pair of women's tactical pants.
Tactical pants should be cut for the job. They should be tough and endure the most challenging environments and weather.
The most durable material for tactical pants is ripstop fabric. Unlike other materials, ripstop has a strong resilience against rips and tears. A blend of polyester and cotton also provides a good balance of durability and comfort.
Other than the material, it's important to look for these essential reinforcements.
A gusseted crotch allows you to squat without worrying about rips and tears.
Articulated knees prevent your pants from wearing out due to constant crawling.
Wide, strong belt loops keep your pants in place even when you load the pockets with a lot of gear.
The best tactical pants shouldn't compromise durability with comfort. Anything heavy can impede your movement, so choose lightweight pants.
A little stretch helps you squat, sit, and run with ease. Look for fabrics that incorporate a stretchy material like spandex or a two-way mechanical stretch characteristic.
You don't want the waistband to be too fitting that you can't breathe. Look for an elastic waistband that adjusts to the size of your waist accordingly.
One of the most significant features of tactical pants is pockets. You want many pockets to store your gear, valuables, and tools.
Here are a few pockets you should look for:
Cargo pockets: These pockets offer the largest storage space.
Mag pockets: These pockets hold your ammo if you like to go shooting or hunting.
Slash pockets: They provide easy access to valuables and tools.
Knee pad pockets: They provide room for knee pads to cushion against any strenuous activity.
Aside from the number of pouches, you want the pockets to be durable. Look for reinforced pockets so that they won't rip when you load them with a lot of stuff.
The best tactical pants should fit in the right places. They should fit your curves, so you look feminine even with man's clothes. The good news is that manufacturers offer a special size for women.
To get the right fit, measure your waist and inseam length. Once done, refer to the manufacturer's sizing chart. It's ideal to try the pants yourself, but if you're shopping online, take heed of customer reviews about the actual size running too small or large.
The pants properly fit if they allow you to easily move around without losing their shape. They should fit just right, neither too loose nor tight. A slim fit looks more fashionable for women, but a relaxed fit feels more comfortable.
Having the right rise on pants can make a difference in your appearance.
Low-rise pants rest far away from your actual waist. They look sexy if you have a slender body with a flat stomach. If not, then you'll feel more uncomfortable with the display of your midsection.
Mid-rise pants sit just below your belly button. They work on all body types, but most especially petite or slim women.
High-rise pants may rest on or above your belly button, so they provide a better look for curvy bodies. They make your waist look slim and help short legs appear longer than usual.
FAQs
What are the most comfortable women's tactical pants?
The most comfortable tactical pants have the right stretch to prevent restricting your every movement. They're integrated with an elastic material like spandex or a breathable material like cotton to help you keep cool during summer.
A pair of pants with a gusseted crotch also provide full mobility for maximum comfort.
Why do women need their own tactical pants?
Women need their own tactical pants because they don't fit men's boxy designs. Unlike men, women have curves. They need a special size of tactical pants to address such curves for a perfect fit.
What's the difference between men's and women's tactical pants?
The waistband and sizing of women's tactical pants are totally different from men's. Women's tactical pants tend to have a more contoured waistband to take the shape of their curvy waistlines. The thigh and hip areas are larger to better fit women's rounder figures.
Tactical and cargo pants: What is the difference?
Tactical pants have multiple pockets like cargo pants. However, tactical pants are more durable to withstand the most demanding situations. They're designed for military purposes, while most cargo pants are designed for fashion.
What combat pants do special forces wear?
Special forces wear extremely durable tactical pants like 5.11 Tactical. These pants have a rugged construction to withstand the harshest environments. They also have plenty of deep pockets to carry extra gear for missions.
Are tactical pants supposed to be baggy?
Tactical pants shouldn't be too baggy because they're meant for performance. Having oversized pants only weighs you down. Make sure that the pants fit just right – not too baggy or too tight.
Are jeans good tactical pants?
Yes, jeans can be good tactical pants, provided that they're extremely durable and sufficiently flexible. Women's tactical jeans look more casual than their khaki counterparts, making them ideal for backcountry and daily wear.
Conclusion
That wraps up our guide for the best women's tactical pants. Every pair of tactical pants are wonderful, but my favorite is the 5.11 Stryke Pants. This pair flatters my body with its high-rise design and has the right stretch to make me feel comfortable moving.
Not to mention that these pants are extremely durable with their ripstop fabric and reinforced crotch and articulated knees.
You're free to choose whatever brand of tactical pants you like. Keep in mind to get the right fit and features.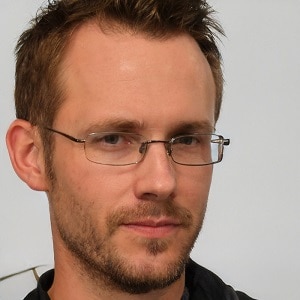 I am Everett Bledsoe, taking on the responsibility of content producer for The Soldiers Project. My purpose in this project is to give honest reviews on the gear utilized and tested over time. Of course, you cannot go wrong when checking out our package of information and guide, too, as they come from reliable sources and years of experience.