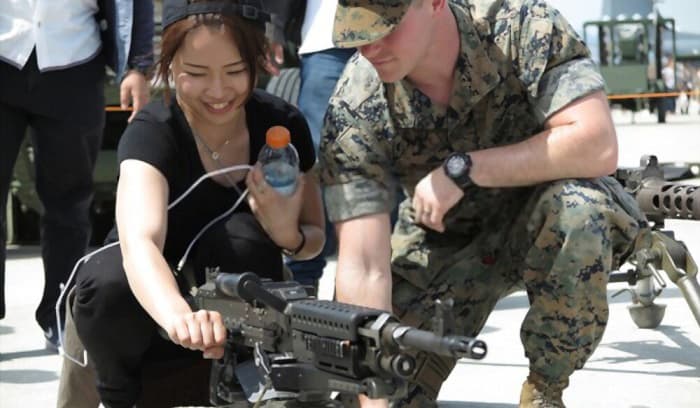 Military bases are installations made for people in the military. But does that mean it is off-limit to all civilians? Can civilians get on military bases? If you are a civilian wanting to go to a base, then the information we have here will be beneficial and very valuable.
The short answer to, "Are civilians allowed on military bases?" is yes. But there are things that you must do and some exceptions that are worth knowing. So, be sure to read this article until the very end!
Military Base Access for Civilians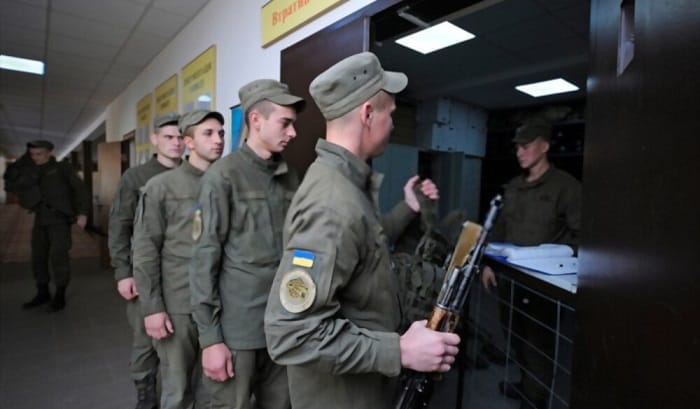 First, let's get one thing straight: You CANNOT just pull up to a military base and enter it as if you are visiting your grandma's. It's advised to take some obligate steps before that and other things you need to prepare. This section will walk you through what has to be done:
To start, you will need a military base pass. The requirements for this vary from base to base. So, it is necessary to check with the specific base you intend to visit. Most bases will have what you need on their official website, or they will have a separate dedicated site you can navigate to for the information. In any case, you want to be looking for the Visitor's Center.
You can click here to search for a particular base's information or call the number provided to reach out to the base's Visitor Center.
After that, you will need to make sure you have a "sponsor." The sponsor needs to be a service member and complete a sponsorship form. This form will likely include the following info:
The visitor's date of birth, birth city, driver's license number, and social security number (SSN).
Note: A sponsorship form has to be filled out to request a pass for EACH visitor.
If you are heading to base in your sponsor's vehicle, you will just need a valid ID photo and your driver's license.
However, keep in mind that some bases only allow their service members to sponsor one guest in their vehicle at a time. Therefore, it is important that you check with the Visitor's Center for specific restrictions.
On the other hand, if you are driving to the base in your vehicle and without the accompaniment of your sponsor, he or she can request a pass for you and meet you at the gate. In case you do not have an access pass upon arrival, you and your sponsor must go to the Visitor's Center and acquire registrations for a pass and your vehicle. There will be no fees charged.
Note: You can also make arrangements with the base for future visits. This is because passes are only temporary and can be used on the dates noted. When you arrive at the gate and show your driver's license, the guards will scan it to see if you have a pass registered in the system.
If you do not have a sponsor, you will need to present an ID at the gate and head to the Visitor's Center. There, you will need to hand in a valid ID, a vehicle registration, and proof of insurance.
Your ID must:
Have your full legal name, date of birth, and gender
Have an identifiable number (Such as a driver's license number)
Have a photo of you, your primary residence, and your signature
Have physical features for distinguishing tampering, counterfeiting, duplication, etc.
Be machine-readable
This is according to the Read ID Act passed by Congress in 2005 and went into effect in October 2021.
To check if your ID is compliant, check if there is a gold icon with a star shape inside it on your ID. Non-compliant IDs will typically be stamped with the phrase, "Not for federal purposes." If your ID is non-compliant, get an updated, compliant version of it at your DMV.
How Long Can Civilians Stay on a Military Base?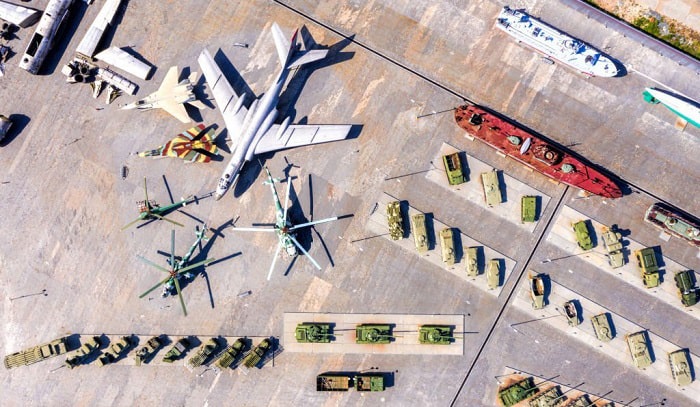 Each base has its own rules, but typically, visitors have to leave all 'designated' areas by 10 P.M. Nonetheless, you can stay overnight. Most bases will have visitor accommodations that you can avail of. Some bases allow the service member(s) to stay in that accommodation with their guest. However, note that you will not be allowed to sleep in the barracks.
Exceptions
However, not everyone can go to a military base. If you apply for base access and get rejected, it is referred to as a barment. Before you are issued a pass, the military does a background check. Hence, if you:
have been or currently is a convicted felon
have been or currently is a registered sex offender
have been forcibly removed from a base and asked not to return
have tried to enter a base without permission
have been barred from another base
have been affiliated with a gang
Then, it might be a reason why you are denied access to a base.
Other Things to Know When You First Visit a Military Base
Dress Code
Yes, there is a dress code. This applies to visitors and guests who are typically posted at the offices and public buildings. Expectations vary by base, but generally, belly shirts, baseball caps, and flip flops should not be worn inside. Some bases are more strict than others, so your best bet is to not show too much skin and wear anything revealing when visiting the base buildings.
Flag Ceremonies
Flags are raised in a short ceremony called the Reveille each morning on base. If you are outside and suddenly, there is bugle music, be sure to stop walking and face the nearest flagpole. When the flag is raised, it will be followed by a bugle blast. Then, you are free to move again.
This process repeats at sunset when the flags are taken down in a ceremony called the Retreat or Taps. Make sure you apply the same rules of respect.
Exchange
There are several different names for this.
The Army and Marines call it a Post Exchange (PX)
The Navy calls it a Navy Exchange (NEX)
But its purpose is the same. An "exchange" is an on-base department store where you can find goods, such as furniture, decor, shoes, clothes, gifts, etc. You should go here with your sponsor, he or she will need to show a military ID if you want to purchase something.
Commissary
This is the name for the base's grocery store. You can buy food tax-free. But generally, you must wait in a long queue to pay for whatever you have picked up. You will have to show a military ID when you pay as well.
Gas Station
Most bases will have at least one station. You may notice that the prices are a bit lower than they are outside of the base! Typically, a military ID card has to be presented to pay.
Gym
Like the other facilities on base, the gym is equipped with great amenities and equipment. But to access, you will need a military ID card. It is best to have your sponsor accompany you.
Hospital/Clinic
Again, you will need to show a military ID. If you do have one, you will have to go off base to an Urgent Care center.
ITT Office
ITT is short for information, tickets, and tours. In essence, it is a booth that provides you with information and tickets to local events and attractions at lower rates for military members and families.
Note: Inside many bases, you can also find a movie theater, bowling alley, chapel, bank, family center, and community center.
Due to the current pandemic, there may be changes in the way certain facilities work on base. It is important that you check with the Visitor's Center for the specific rules. Also, make sure you always follow the base's policy about wearing masks, etc.
Conclusion
Now, you know the answer for the question can civilians get on military bases and the specifics of how to get on a military base as a civilian. Once you are there, be sure to follow the rules for living on a military base. Hopefully, you have found this post helpful. Leave any questions and/or thoughts with us in the comments below! Also, please help us share this with other readers!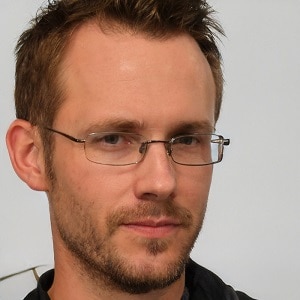 I am Everett Bledsoe, taking on the responsibility of content producer for The Soldiers Project. My purpose in this project is to give honest reviews on the gear utilized and tested over time. Of course, you cannot go wrong when checking out our package of information and guide, too, as they come from reliable sources and years of experience.