The Delta Force & Navy SEALs are both tier one special mission units in the military. But this is not the only thing they have in common. There are also some key differences. To learn them all, keep reading. We will uncover them in detail below. In particular, we will look at their:
Mission
History
Organization & Structure
Recruitment
Training
Salary
You do not need to do lengthy research on Quora, Reddit, or other forums. We have compiled everything on Delta Force vs SEAL Team 6 here.
SEAL Team 6 vs Delta Force
1. Delta Force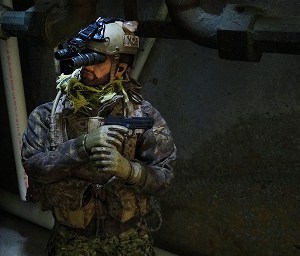 The Delta Force is the U.S. Army's Special Operations Force. Its lengthier name is "The 1st Special Forces Operational Detachment – Delta." The Joint Special Operations Command has operational control over it.
The force's specific mission is not revealed. However, in general, its mission is counter-terrorism. There can be hostage rescue, direct action, and special reconnaissance.
The Delta Force was founded 44 years ago, on November 19, 1977. It was developed as a counter-terrorism unit in response to a number of well-publicized terrorist incidents.
The founder of the force was Carles Beckwith. He proposed this idea after serving as an exchange officer in the British Army during the Malayan Emergency and recognized that the U.S. Army was vulnerable for not having a special mission unit. His vision painted small teams of soldiers who were highly adaptable and autonomous. They would have a range of skills for direct action and counter-terrorism missions.
In the mid-1970s, Beckwith was appointed by Pentagon and Army senior leaders to go ahead and create the unit. In November 1977, he established the force alongside Colonel Thomas Henry. During this time, a temporary unit called Blue Light was assembled by Colonel Bob Mountel to fill the vacancies until Delta was ready.
At the beginning of 1978, volunteers for Delta were screened, and they underwent a specialized selection process. As part of the process, volunteers had to go through sets of land navigations in rugged terrains and carry increasing weight while doing so. In general, their stamina, endurance, resistance willingness, and mental resolve were put to the test.
The first training course was from April to September 1978, and after that, the force was certified as fully mission-ready.
Looking back at it, the force was "completed" just in time. On November 4, 1979, the Iran "Hostage Crisis" happened. 53 Americans (diplomats and citizens) were captured and held in the U.S Embassy in Tehran, Iran.
Delta was assigned to recover the hostages on April 24 and 25 in 1980 through Operation Eagle Claw. But the Operation was abandoned because of helicopter failures.
From this failure, the U.S.:
Formed the Night Stalkers (160th Special Operations Aviation Regiment Airborne)

For special operations requiring air support

Formed the Navy SEAL Team Six

For maritime counter-terrorism operations

Formed the Joint Special Operations Command

For command and control of various counter-terrorism units
The Delta Force is under the organization of the USASOC (U.S. Army Special Operations Command), but it is operationally controlled by the JSOC (Joint Special Operations Command).
It is headquartered at Fort Bragg in North Carolina.
According to Sean Naylor, a staff writer for Army Times, Delta has up to 2,000 soldiers at the time. Of the number, 250- 300 are trained for direct action and hostage rescue operations. There are a few formations in the force, including:
Squadron A: Assault
Squadron B: Assault
Squadron C: Assault
Squadron D: Assault
Squadron E: Aviation
Squadron G: Support
Combat Support Squadron
Signal Squadron
Each squadron allegedly had two assault troops for direct action and a reconnaissance and surveillance troop for identifying enemy lines, positions, etc. Then, within each troop, are four teams. Squadrons are led by a Lieutenant Colonel, troops are led by Majors, and teams are led by a Master Sergeant or Sergeant First Class.
The selection process occurs twice a year at Camp Dawson, West Virginia. It lasts 4 weeks, usually from March to April and September to October.
According to the book "Inside Delta Force," the selection process includes:
Standard fitness tests with

Push-ups
Sit-ups
A 2-mile run
An inverted crawl
A 110-yard swim while fully dressed
An 18-mile all-night land navigation course while carrying an 18kg rucksack
A 40-mile march with a 20kg rucksack over rugged terrain

Psychological exams where
Candidates are mentally exhausted by a board of instructors, commanders and unit psychologists.
If a candidate passes the selection process, he must complete a 6-month Operator Training Course that lasts 6 months.
In this course, the candidate will learn counter-terrorism and counter-intelligence techniques. Also, they will learn how to handle weapons and achieve optimal accuracy. The general skills taught are:
Marksmanship
Demolitions and Breaching
Tradecraft
Executive Protection
The Delta Force often trains with other foreign special operation forces in order to improve its tactics and maintain friendly relationships.
According to www.shmoop.com, Delta Force members make, on average, $68,000.
2. SEAL Team Six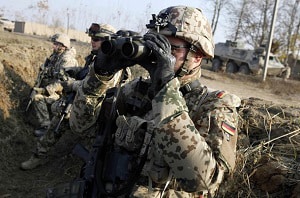 SEAL Team Six is the U.S Navy's Special Operations Force. Its longer name is "The Naval Special Warfare Development Group." Similar to Delta, it is under the control of the Joint Special Operations Command.
The force's complete mission is classified, but it is mostly devoted to counter-terrorism in the maritime setting. It focuses on naval bases, coastal embassies, oil rigs, ships, sea or inland waterways.
SEAL Team Six was established after the failure of Operation Eagle Claws in response to the Iran Hostage Crisis in 1979. Its founder was Richard Marcinko.
How many SEAL teams are there?
Marcinko had "six" in the unit's name, but this does not mean there are six teams. At the time, there were only two teams, and the "six" in the name was meant to fool Soviet intelligence.
Marcinko interviewed and hand-picked the first members of the SEAL community. In November 1980, the unit was formally commissioned. 6 months later, a training program made the unit mission-ready.
The SEAL Team Six dissolved in 1987 but a new unit called the Naval Special Warfare Development Group succeeded it. The SEAL Team Six remained the moniker for the new DEVGRU until today.
The unit is divided into squadrons by colors:
Red Squadron: Assault
Blue Squadron: Assault
Gold Squadron: Assault
Silver Squadron: Assault
Black Squadron: Intelligence, Reconnaissance, Surveillance)
Gray Squadron: Mobility (Transportation, Quick Reaction Force, Divers)
Green Team: Selection & Training
As with the Delta Force, the SEAL Team Six squadrons are split into three troops.
The squadrons are led by a O-5 Commander, the troops are led by an 0-4 Lieutenant Commander, and the teams are led by a E-8 Senior Chief Petty Officer or E-7 Chief Petty Officer.
Marcinko revealed in his book "Rogue Warrior" that the selection process decided on members based on the quality of determination. So, candidates who initially struggled but later qualified were considered more valuable than breezed through training.
Note: The original Navy Seals Team 6 members came from the east and west coast SEAL teams and Underwater Demolition teams.
Today, candidates must also pass entry requirements:
Be male
Be at least 21 years old
Have served at least 2 deployments
Be eligible for a "Secret" clearance
Note: Unlike in the past, candidates now come from Navy SARCs, SEAL Delivery Vehicle teams, Special Boats teams, and Navy Explosive Ordnance Disposal Teams, as well.
Additional requirements for enlisted candidates and officer candidates (in that order) are:
Must be in E-4 to E-8 pay grades
Must be in O-3 to 0-4 pay grades
To determine whether a candidate is a good fit for the unit, he will be screened physically, psychologically tested, and interviewed.
Once a candidate passes the recruitment process, he must then pass the selection and training course. It is a course that lasts 8 months and is done with the unit's training department. There can be training on:
Free climbing
Land warfare
Advanced diving
Advanced unarmed combat
Defensive and offensive advanced driving
Survival, evasion, resistance, and escape
There are also live-fire marksmanship drills and hostage stimulations for the selected candidates to build their skills and trust in one another.
Afterward, candidates are assigned to a Tactical Development and Evaluation Squadron.
Like the Delta Force, SEAL Team Six trains with special forces units from other countries.
According to www.payscale.com, a typical Navy SEAL makes over $72,000.
Delta Force vs. SEALS Team Six
1. Similarities
Both are tier one special mission units
Both are under the operational control of the JSCO (Joint Special Operations Command)
Both are dedicated to counter-terrorism and have classified missions
Both are organized into squadrons, which break down into troops and teams
Both have intense recruitment and training course
Both require members to be physically and mentally fit
Both train with special forces units from other countries
2. Differences
They are part of different service branches. Delta force's branch is the Army, while the SEAL Team Six's branch is the Navy.
They were established in different years. The Delta Force was formed first in 1977. The SEAL Team Six was not assembled until after Delta's first failed operation (Operation Eagle Claws).
They have different salary averages. Delta members are estimated to make an average of $68,000 and SEAL Team Six members are said to make over $72,000.
Conclusion
Now that you have finished reading this article on Delta Force vs SEAL Team 6, you should know the key similarities and differences. They are both tier one special mission units dedicated to anti-terrorism, but one belongs to the Army while one is a part of the Navy. The Army's special forces unit was formed before the Navy's. Nevertheless, both are selective and demand members to be physically and mentally fit. They have an intense recruitment and training course and train with special forces units from other countries. Hopefully, you have found this informative and interesting. Since there was a lot of information about Delta Force vs. SEAL Team 6, feel free to bookmark this for future reference. Leave any thoughts and questions you have in the comments. Also, please help us share this with other readers!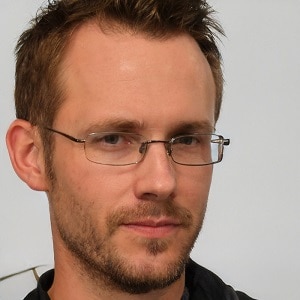 I am Everett Bledsoe, taking on the responsibility of content producer for The Soldiers Project. My purpose in this project is to give honest reviews on the gear utilized and tested over time. Of course, you cannot go wrong when checking out our package of information and guide, too, as they come from reliable sources and years of experience.