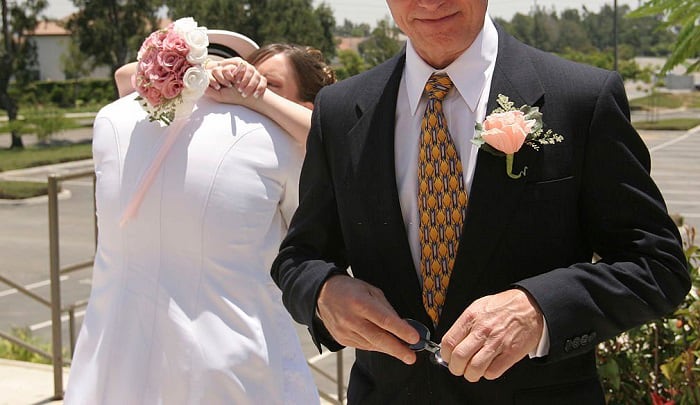 Where can I donate my wedding dress for the military?
You can donate wedding dresses to military brides,a local USO, Brides Across America, or Operation Deploy Your Dress. Below, we will provide you with more information on each wedding gown donation location and specific instructions (step by step) to complete your gown gift. So, go ahead and continue to read.
Where You Can Donate Your Wedding Dress for the Military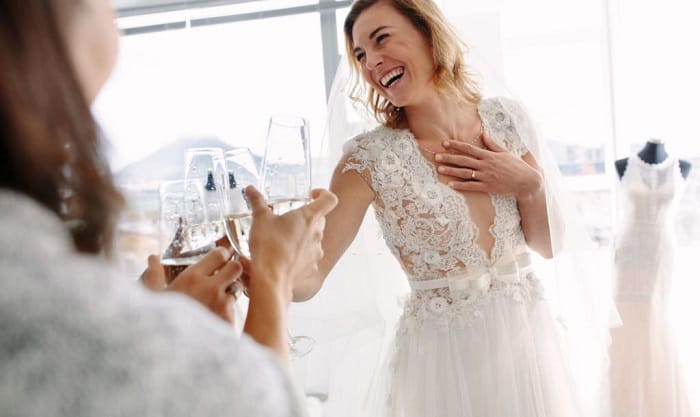 United Service Organizations (USO)
Your local USO may accept wedding dress/ gown donations if they host wedding giveaway events. In the past, for instance, there have been "Say Yes to the Dress" and "Marry Me Military," giveaway events. You can reach out to them and see if donating wedding dresses to the military is possible. Visit the USO website for the contact information or search "USO near me" online.
Brides Across America (BAA)
Brides Across America is a non-profit that gifts wedding gowns and weddings to military responders. It was founded by Heidi Janson in 2008, and since then, has given more than 26,000 wedding dresses and 25 weddings.
Brides Across America annually arranges a number of "Operation Wedding Gown" events, which run the same way as a giveaway event.
Typically, these are near Independence Day (in July) and Veteran's Day (in November) and they are held at registered bridal salons all across the country.
ABC's Nightly News, HFTV, People Magazine, Steve Harvey Show, and The Doctors Show have all featured Brides Across America.
And another honorable mention is The Joining Forces Community Challenge (hosted by Michelle Obama and Dr. Jill Biden at the White House) that recognized 20 organizations for their military support.
You can learn more about The Joining Forces Community Challenge here.
Currently, Brides Across of America consists of:
Chairwoman and CEO Heidi Janson
Global Relations Director Theresa Heinze-Brumley
Operations Director Holly Coolican
Special Events Director Shay Malagisi
Business Development and Marketing Strategy Director Donna Sada
Veteran Advisor Dick George
Brand Ambassador Roseann Sdoia-Materia
The non-profit is partners with and sponsored by many organizations and brands, including:
Microsoft
Samuel Adams
Allure Bridals
BHLDN
VAL STEFANI
IMPRESSION
KENDRA SCOTT
The Ritz Carlson
KYLE BUSCH FOUNDATION
Brides for a CAUSE
Run for the Troops
DAYTONA International Speedway
Bridal LIVE
Kiley Law Group LLC
ZOLA
HOMEBASE Veteran and Family Care
Maggie Sottero Designs
CAROLINA HERRERA
Follow these steps to give your charity wedding dress:
Donate your dress to Brides Across America as an individual:
Step 1: Tell BAA about your dress/ gown
All you need to do is provide basic details about your dress/ gown. This includes information on the designer, style, alterations, size, etc.
Note: Only submit dresses/ gowns in good condition and under 4 years old. Aside from a dress or gown, you can donate tiaras, veils, and accessories. Petticoats and undergarments, however, are not accepted.
Step 2: Wait for BAA to view your details submission
If your gown is accepted, BAA will reach out to you. It can take 4 weeks for BAA to do this.
Step 3: Receive the shipping instructions from BAA
After informing you that your dress/ gown is accepted, you will receive from BAA instructions on how to package and ship the dress/ gown. You will also get a specific shipping address.
Step 4: Receive your tax-deductible donation receipt
Once BAA accepts and receives your gown, you will be provided with a tax-deductible donation receipt.
Note: If you really want to donate but cannot provide free wedding dresses for military brides, you can donate gift cards, gift certificates, gift items, engagement rings, jewelry, and wedding favors.
Donate your dress to Brides Across America as a salon owner:
If you own a salon and want to host a giveaway event, you can do so by registering! Be ready to provide BBA with your business information and let them know which event(s) and day(s) you would like to hold. For a single registration fee or tax-deductible donation of $345, you may host any number of days. Here is how it works:
Step 1: Register to hold a giveaway event
Click on this link. Specify your desired event date(s), then checkout and process all necessary payments. Once you get a payment confirmation, proceed to the next step.
Step 2: Receive your welcome kit
A welcome kit includes:
Press release and logo
Information on how to market locally
Optional phone consultation
Step 3: Know the national and local media information
BAA will be responsible for national media, while you market in the local area and generate local media.
More specifically, BAA will provide:
An email blast
Advertising at various outlets
A social media campaign
Media appearances on national news and television shows
Step 4: Hold the event
Make sure the brides show their ID upon check-in, assists the brides in picking a dress and getting the right size, among others.
Operation Deploy Your Dress
This is another non-profit that military brides can wish upon a wedding dress donation and you can help them do that by donating a dress. In addition, it is an ideal choice for military spouses who are hosting a second celebration or a vow renewal. It is also possible to get dresses for formal military functions.
Operation Deploy Your Dress is founded by a military spouse. Its key goal is to improve military families' quality of life. ODYD started as a dress swap among military spouses in 2015, at Fort Bliss in Texas. Since then, it has 'deployed' more than 16,500 gowns across the United States and Germany, and it is estimated that ODYD has helped military families save $1.6 million dollars.
Dresses are 'deployed' at brick and mortar shops at installations. At present, ODYD runs 13 shops. They are managed by military spouse volunteers.
As such, aside from supporting military brides and spouses in a financial aspect, ODYD fosters a sense of community through volunteerism and builds concrete work experience for military spouses.
Plus, In a way, ODYD upholds the military tradition of cultivating camaraderie. Through ODYD, the large gap between the military and civilian spheres is bridged.
For the American public, ODYD is a tangible means of offering appreciation for the military, too.
Donate your dress to the operation deploy your dress:
To 'deploy' your dress, follow these steps:
Step 1: Paste this link into your browser to navigate the ODYD form page.
Step 2: Find the 'Deploy your Dresses and Accessories' form and the download button.
Step 3: Click on the download button.
Step 4: Once the form is downloaded, print it out.
Step 5: Complete the form and include it with your dress shipment.
Step 6: Ship your form and dress to a provided shop address (Except the N. Arlington address).
ODYD's current shop locations are:
Fort Rucker in Alabama
Fort Irwin in California
Fort Carson in Colorado
Fort Benning in Georgia
Fort Stewart in Georgia
Fort Polk in Louisiana
Fort Drum in New York
Fort Bragg in North Carolina
Fort Bliss in Texas
Fort Hood in Texas
JBLM in Washington
Fort Eustis in Virginia
Landstuhl in Germany
ODYD are partners with those named in this picture:
Conclusion
Now, you know the answer to, "Where can I donate my wedding dress for the military?" The three places that we have mentioned here are the most popular. However, if you have other places that can be added to our list, please let us know in the comments down below. We would really appreciate it!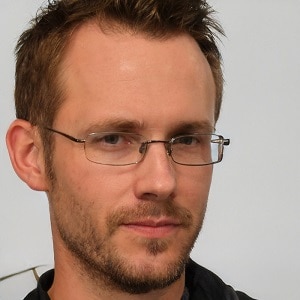 I am Everett Bledsoe, taking on the responsibility of content producer for The Soldiers Project. My purpose in this project is to give honest reviews on the gear utilized and tested over time. Of course, you cannot go wrong when checking out our package of information and guide, too, as they come from reliable sources and years of experience.