For an aspiring cadet student, the question "how to get into my dream university" equates to "how to get into a military academy". These highly respectable institutions carefully and critically choose their students.
Likewise, the application process of getting into a military academy may usually sound intimidating and tedious. However, the one thing that you should remember is that preparation is key.
It is never too late to start your journey by reading through this article all requirements you'll be needing.
The Step-By-Step Guide to Getting Into a Military Academy
In a nutshell, these are everything you must keep in mind:
Before you get into military school you must ensure your eligibility as a candidate first
Gather all of your personal, academic, and medical information
Start accomplishing the Candidate Questionnaire through the online application portal of your chosen military academy
Contact the assigned recruitment officer or personnel for you (they will serve as your "human map" as they will guide you thoroughly through your application process)
The next step is to apply or write for Congressional nominations
Complete and pass your medical examination
Pass the Candidate Fitness Assessment
Finally, the three most important tests of your military academy journey: PSAT, SAT, and ACT
The Ultimate Preparation Guide: Detailed Step-by-Step Process
1. Assure your eligibility
Initially, to be eligible for entering your dream army military school, military academies require an aspiring student to be:
A certified US citizen
At least 17-23 years of age
Legally single and has no dependents
Physically qualified
Has an exemplary character
2. Be the early bird; prepare all your personal, academic, and medical information
Simply put, you can start preparing for army academies as early as your junior year or the start of your senior year.
You have to accomplish much paperwork that all aspiring students are required to do, since these are the initial steps before any academy even gives you the chance to be fully accepted, nominated, and appointed.
Also, please keep track of the list of military service academies and their application timeline and the timeline of all your tests.
3. Accomplish the Candidate Questionnaire
Since all military academies have their application portal, students are initially asked to fill out a Candidate Questionnaire. This serves as a basic preliminary application to assess whether you reached the qualifications of your institution.
Accordingly, as early as the first month of the year, you can start compiling all the listed requirements and accomplish your questionnaire.
To get to know the institution you're applying for, we also suggest you look for the portal's section about service academy features/benefits/considerations.
4. Get in touch with your recruitment officer
Strictly follow and follow all the rules and reminders given by your recruitment officer will communicate with you!
Make sure to understand the cruciality of their role in setting your every military academy appointment!
5. Apply or write for Congressional nominations
Candidates who meet the legal eligibility conditions of applying to the military academy may be endorsed by members of Congress through a Congressional Recommendation.
Only that, this recommendation process varies from district to district.
6. Pass your medical examination
The Department of Defense Medical Examination Review Board (DoDMERB) contacts candidates for the Service Academy who have finished certain components of their military academy application and requests that they arrange a medical examination.
DoDMERB may want extra information or medical documents once the test is over, or they may even want you to make additional medical appointments.
7. Excel at the Candidate Fitness Assessment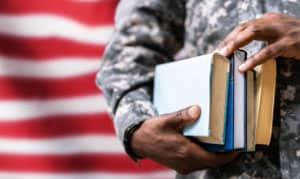 This breaker is intended for the preparation of your physical fitness test; as you are required to exceed in all extensive skill ability tests that would be conducted through the Candidate Fitness Assessment.
Aside from physically preparing to pass all these tests, we recommend you condition your mind. Do not only practice, develop a technique that would allow you to do the exercise more effectively and easier on your side.
The Relevance Of PSAT, SAT, and ACT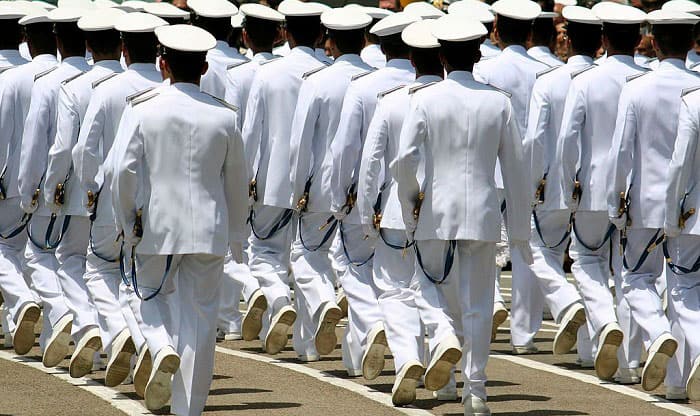 It is necessary to familiarize yourself with the kind of written examinations you will require to pass or exceed marks.
You should know what the usual scopes of these tests are. This is for the assurance of getting the grade you desire or what military institution you are applying for requires.
Accordingly, these are the following tests that military institutions would necessarily find as one of your preliminary applications.
Preliminary SAT (PSAT). This nationwide test which is taken in October, commonly covers basic reading comprehension skills, essay writing, language, and mathematics.
Scholastic Aptitude Test (SAT). With the same scope above, students are expected to have at least 1200 in their SAT results.
However, some academies still accept students with lower average scores, like 1090, given that they exhibit in other fields. Such as exemplary leadership skills, active community involvement activities, and athletic history.
American College Test (ACT). The last test that you should achieve a score of at least 30 or higher is the ACT. This exam will challenge your mathematics, English, reading comprehension, and science skills like the previous tests.
What Classes Should I Take in High School to Thoroughly Prepare Me for PSAT/SAT/ACT?
As early as high school, you would want to take more STEM-related subjects since most military service academies curricula fall into this strand. These subjects may include Physics, Calculus, AP Biology, or Chemistry.
Despite this, you can still take social sciences and English-related subjects of your choice. Subjects like Criminal Law, Social Sciences, and World Language might be helpful to you.
Aside from background knowledge, these courses help you exercise your reading comprehension and essay-writing abilities! (which you will be encountering in your SAT exam).
Helpful tips/FAQs
What are the Significant Skills I Should Develop Before Entering the US Service Academy of my Choice?
You can apply for the Junior Reserve Officers' Training Corps (JROTC), a free joint program of the US Government's Department of Defense that enables high school students to develop leadership, responsibilities, and rights as US citizens.
This program is led by retired Air Force, Marine Corps, Navy, Army, and Coast Guard personnel themselves. It's like learning from the veterans themselves!
How hard is it to get into a military academy?
It is really challenging to get into a military service academy. As for the National Center for Education Statistics, over 40,000 people applied to the most prominent military institutions for the class of 2023, but there are only 4,000 slots available every year.
However, this fact should help your dreams of serving your country. Who knows? With preparation and smart decisions, you can definitely overcome this challenge!
What is the Hardest Military Institution to Get Accepted Into?
Actually, there is no easiest military academy to get into; each academy requires a good profile.
The United States Military Academy, a.k.a West Point, is a popular institution for military academy-bound students. It is commonly known for its reputation as an army hard to get into and has the lowest acceptance rate.
Despite this, thousands of students still pursue the institution due to its promised journey, benefits, and reputation.
Up for a challenge? This might be for you, future cadets. Get into West Point by clicking this link to check their application timelines.
Conclusion
Being an aspiring military and armed forces academy student is never easy. It takes a long period of holistic preparation that requires perseverance, passion, and dedication. Beyond uniform, self-satisfaction, it is a fulfilling duty to serve the country, protect its people, and learn along the journey.
Has this article been helpful regarding your "how to get into a military academy" queries? If yes, kindly like and share this with your friends and family who also want to start their military academy journey!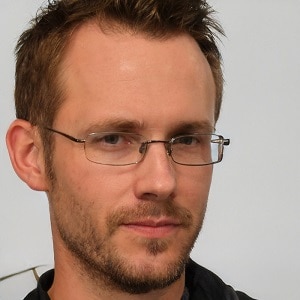 I am Everett Bledsoe, taking on the responsibility of content producer for The Soldiers Project. My purpose in this project is to give honest reviews on the gear utilized and tested over time. Of course, you cannot go wrong when checking out our package of information and guide, too, as they come from reliable sources and years of experience.