Most people think there is barely anything in Alaska, but this is surely not the case. One of the things that are available in plenty in the state is military bases. "How many military bases are in Alaska exactly?" you may ask.
Nine. Specifically, there are three Army bases, three Air Force bases, and three Coast Guard bases. There are no Navy bases, but that's if we do not consider the possibility of secret military bases in Alaska. Now, for the basic information of each base, read until the end!
Here are the names of the bases:
The Army:
Fort Richardson
Fort Wainwright
Fort Greely
The Air Force:
Eielson Air Force Base
Elmendorf Air Force Base
Clear Air Force Station
The Coast Guard:
ISC Kodiak Coast Guard Base
USGC Juneau Coast Guard Base
Marine Safety Unit Valdez Coast Guard Base
Military Bases in Alaska
As mentioned briefly above, there are nine military bases in Alaska. There are equal numbers of bases for the Army, Air Force, and Coast Guard. But there are no Alaskan Naval bases or Marines bases.
For an overview of where the bases are, take a look at this Alaska military bases map.
Army Bases in Alaska
1. Fort Richardson
Location: Anchorage, Alaska
Constructed In: 1940
This is the largest military base in Alaska, spanning over 25,000 acres and marked by rugged terrain. It is not specifically located in Anchorage, Alaska, but is close by.
Thanks to its vast premise, the base operates several live firing training areas and testing grounds. Today, it is home to a population of more than 10,000 soldiers. Its popular "residents" include the U.S Army Law Enforcement Command, the Non-Commissioned Officers Academy, and the 50th Signal Battalion.
To support its big population, the fort has a commissary and PX, a shopping area, a mall, and a number of convenience stores. There are also recreational and leisure facilities, including a bowling alley, several pools, golf courses, tennis courts, and gyms.
Here is a photo of the fort's gate: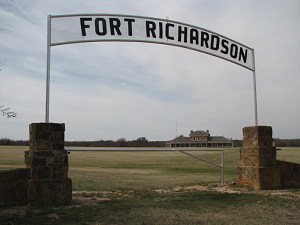 2. Fort Wainwright
Location: 1939
Constructed In: Fairbanks, Alaska
This is one of the two forts in Alaska's Fairbanks. Initially, it was an Air Force base for testing weapons but today, it is a training camp for Army personnel.
The base houses over 15,000 people, of which 7,7000 are soldiers. Troops here are trained to be ready for combat or humanitarian actions.
Fort Wainwright has everything that is needed for regular life. For example, there are personal and self training facilities, medical centers, schools, and entertainment posts.
This is what the fort's entry looks like: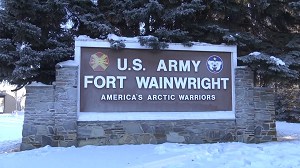 3. Fort Greely
Location: 1942
Constructed In: Fairbanks, Alaska
This is the other base located in Fairbanks, Alaska. It is smaller but not any less important.
In the past, it was a base designed to send supplies and airplanes to assist the Soviet Union in fighting Germany and Japan. The temperature there was always very cold, so after the war, it became a place to test military equipment against low temperatures.
Currently, it serves as a launch site for anti-ballistic missiles and home for the Cold Regions Test Center (CRTC).
Here is a photo of Fort Greely's gate:
​Fun Fact: It is named after Major General Adolphus Greely.
Air Force Bases in Alaska
4. Eielson Air Force Base
Location: North Pole, Alaska
Constructed In: 1943
This base is just by Moose Creek. It mainly functions as a training site for Air Force troops in the Pacific. In addition, it provides air support and offense operations. Eielson Air Force Base took part in most wars the country had with fighters and bombers deployed.
During the Second World War, its role was insignificant. It was just used as a pit stop. By 1949, though, it became an independent base that provided support for Arctic training and defense. In the same year, the base welcomed the 5010th Wing, which remained its main unit for over 34 years.
At present, it houses the 354th Fighter Wing and its sub-groups: the Operations Group, the Fighter Wing, the Mission Support Group, the Medical Group, and the Maintenance Group.
There are also six tenant units, making up the inhabitants' population.
5. Elmendorf Air Force Base
Location: Anchorage, Alaska
Constructed In: 1940
This, together with Fort Richardson, makes up the Joint Base Elmendorf Richardson camp. It had a large role in the Second World War, the Cold War, and the Vietnam War.
Now, the base trains and prepares pilots for humanitarian operations and possible wars. The 3rd Wing, the Eleventh Air Force, the Alaskan NORAD Region, and the Alaskan Command are among its residents.
6. Clear Air Force Station
Location: Denali, Borough
Constructed In: 1949
This base lies in central Alaska roughly 100 miles from Mount McKinley.
There are no surrounding landmarks, so the base does not encounter interference.
Its systems monitor for enemy ballistic missile and intercontinental nuclear ballistic missile launch and are able to maintain clear reception as well as detect incoming singles from all directions.
Hence, it is one of the most strategically important bases in the country.
Aside from serving a defensive purpose, it plays a role in space operations. There are cutting edge radar and satellite capabilities that the country avails of.
Coast Guard Bases in Alaska
7. ISC Kodiak Coast Guard Base
Location: Kodiak Island, Alaska
Constructed In: 1941
As suggested in the name, this base is located in Kodiak city. It covers more than 23,000 acres and is the one and only base in the Coast Guard that can support as well as host aircrafts and ships. It is organized into three branches: (1) Base Support, (2) Health Safety Work Life, and (3) Personnel Service and Support.
The base is primarily tasked with supporting the operations and objectives of the Coast Guard, such as ice patrolling, oil spills seeking, etc. Search and rescue missions and law enforcement activities are also common.
There are rather advanced facilities at the Kodiak base, of which housings are the most important. Gyms and fitness clubs are available, in addition to a movie theater, a bowling center, and an exchange. For sports, residing troops can find several golf courses, basketball courts, and swimming pools.
8. USGC Juneau Coast Guard Base
Location: Juneau, Alaska
Constructed In: Early 1900s (Moved to its present location in 1974)
This base located in Juneau, the capital city of Alaska, is considered the "heart" of the 17th District and Coast Guard operations. It strategically enables the Coast Guard to provide an expansive service area for citizens.
Here, more than 2,000 active duty and reserve Coast Guard personnel keep an eye on the large scale oil industry for spills and leaks. They can spot them from the air and take necessary actions. In addition, they monitor fisheries. Together, these activities are called environmental operations.
Plus, backing up the Coast Guard staff are 300 civilians and a fleet of 17 aircraft, 52 smaller boats, and 17 cutters.
9. Marine Safety Unit Valdez Coast Guard Base
Location: Valdez, Alaska
Constructed In: NA (Gained popularity in 1989)
This is the home base for the Coast Guard Marine Safety Unit. The unit carries out general operations, which can include but are not limited to ice patrolling, identifying and alerting action for oil spills, and conducting search and rescue missions.
They also maintain buoys, marine lighthouses, and facilities along those lines. Performing investigations on casualties, containers, and waterways is a part of the unit's duties, too.
Conclusion
To recap this article on how many military bases are in Alaska, there are nine military bases in Alaska. There are three Army bases, 3 Air Force bases, and 3 Coast Guard bases. Although there are no Navy bases or Marine Corps bases, the state is well-guarded by these nine bases.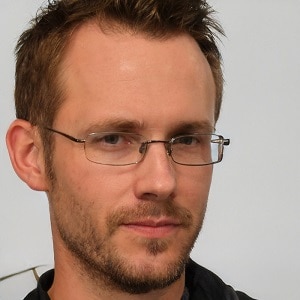 I am Everett Bledsoe, taking on the responsibility of content producer for The Soldiers Project. My purpose in this project is to give honest reviews on the gear utilized and tested over time. Of course, you cannot go wrong when checking out our package of information and guide, too, as they come from reliable sources and years of experience.