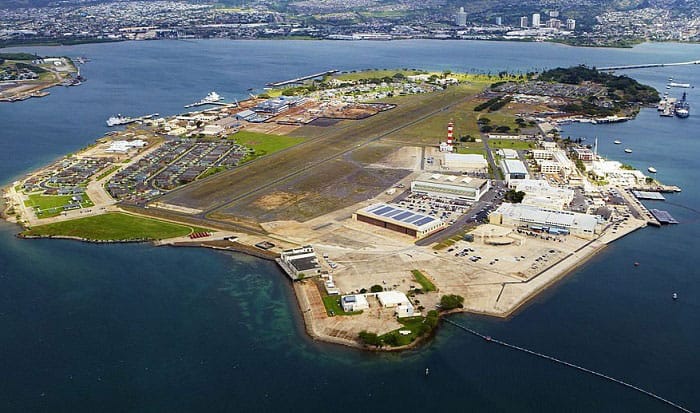 Florida, known for its amusement parks, beach resorts, and orange orchards, is also the state for the U.S National Defense Program. It has a total of 21 bases — 6 Air Force bases, 1 Army base, 1 Marine Corps Base, 3 Coast Guard bases, and 11 Navy bases. Aside from answering, "How many military bases are in Florida?" find detailed information about each base below!

Military Installations Florida
Air Force
Eglin Air Force Base
Mission
This base serves as one of the 3 centers under the Air Force Material Command and as the home station of the Air Armament Center.
Develop, acquire, test, and sustain Air Force weapons delivered through the air
Plan and test Air Force navigation and guidance systems over the open water
History
This base used to be a training facility for the Army Air Corps. After the Second World War, the base became a site for developing and testing missiles, as well as training and flight maneuvers.
Host
A few major A.F units: i.e., the 308th Armament Systems Wing, 96th Air Base Wing, 7th Special Forces, 53rd Wind, etc.
A few smaller units: i.e., the 728th Air Control Squadron, 919th Special Operations Wing, Joint Fires Integration & Interoperability Team, etc.
Facility
4 elementary schools, 1 middle school, and 2 high schools. Plus, a medical center, which includes 62 dental facilities and 4 medical wings. There is also a PX & Commissary with a main shopping area and 14 retail stores.
Hurlburt Field Air Force Base
Mission
This base houses the Air Force Special Operations Command and Special Operation University. As such, it provides training for special operations, concentrating on psychological operations, unconventional warfare, and counterinsurgency.
History
This base was previously an air-field and launch-and-testing site. After 1974, it became a place for special operations training.
Patrick Air Force Base
Mission
Provides launch infrastructure and launch teams and partners with satellite and launch program offices.
Provides information systems, MWR activities, healthcare and financial services, as well as human resources and environmental stewardship for current and future missions.
Provides resources for infrastructure, range instrumentation, and flight safety.
Provides processes, people, and equipment for wartime and contingency tasks.
History
This was originally a Naval Air Station, transferred to the Air force in 1948. In 1991, it was taken over by the 45th Space Wing.
Host
A few major units: i.e., Air Proving Ground Command, Air Research and Development Command, Air Force Space Command, etc.
A few smaller units: i.e., 2nd Combat Communications Group, 45th Space Wing, 920th Rescue Wing, 2770th Standby Squadron, etc.
Facility
A medical clinic and command and control center with a radiochemistry lab, parking garage, and central utility plant.
Tyndall Air Force Base
Mission
This base focuses on providing training for pilots, battle managers, maintenance personnel, and intelligence officers as well as crew and enlisted air traffic controllers. It also hosts tenant orgs.
History
This base was initially a gunnery training center for the Army. It went inactive after the Second World War but after 1947, was renamed and re-designated to the Air Force as a pilot instructor school.
MacDill Air Force Base
Mission
This base in western Florida supports air fueling operations and hosts ~3,000 airmen alongside more than 12,000 military staff of some 50 mission partners. It also concentrates on countering worldwide terrorism.
History
Before it was a military base, it was a facility of the Air Defense Command responsible for the U.S defensive air strategies. After the Second World War, its control was transferred to the Air Force and played a key role in preparing for the Invasion of the Soviet. Training operations ended in 1990.
Homestead Air Reserve Base
Mission
This base serves as a stage for palliation efforts and operations in the southern hemisphere and provides assistance in natural disasters.
History
This base was first established as a stop on an air route. Due to hurricanes, it was rebuilt again and again but remained active and strong until today.
Army
There is only one U.S Army base in Florida: Camp Blanding.
Mission
This Florida Army base is a training site for the Florida Army National Guard and the Florida National Guard in addition to special forces, the combat brigade, and several law enforcement groups. Plus, for one week every year, the University of South Florida ROTC and Jacksonville University groups train here.
Facility
There are a few live-fire ranges, multiple small arms ranges, one crew combat range, and four ranges for entire platoons practicing combat scenarios. Moreover, there are three maneuver areas with buildings, a tunnel, and a bridge for simulations. Finally, there is a target area for strafing and bombing training.
Coast Guard
Air Station Clearwater Coast Guard Base
Mission
The base works with the Drug Enforcement Agency and the Office of Immigration & Customs Enforcement provides HH-60J and MH-60T Jayhawk helicopters to combat drug and human smuggling in the waters.
This base started as a small station in 1934. Despite its young age, since the 1980s, it was praised for supporting surface fleets and other resources for various operations. In 1987, it evolved to be the largest operating air station in the Coast Guard.
District 7 Coast Guard Base
Mission
This base provides patrolling units, controls drug traffic, and conducts operations to fight illegal immigration.
Facility
This base includes four training bases, four air operations stations, and 20 other mission stations, accommodating over 10,000 people.
ISC Miami Coast Guard Base
Mission
This base provides military troops with services they need, such as housing facilities, healthcare services, etc. Essentially, it serves as an integrated support center.
History
This Miami base was commissioned in 1996 and was restructured and modernized many times throughout the years.
Marine Corps
Blount Island Command Marine Corps
Mission
This base's main purpose is providing maritime ships maintenance operations. Even though it is not necessarily powerful from a "military action" perspective, it is a significant logistics base. It is also in charge of planning, coordinating, and executing MPF (Maritime Prepositioning Force) logistics procedures.
History
This base was constructed in 1989 around a camp founded earlier in 1942. A total of 215 million dollars were invested for its development and upgrades over the years.
Training Center Corry Navy Base
Mission
The center houses training centers and schools to support the Department of Defense.
History
It was first built in 1923 and used as a training center since then and throughout the First World War and the Korean War. After 1958, it was dis-established, and in 1960, it was converted into a place first for schools, and later, also training centers.
Facility
Aside from training ranges and schools, there are training clubs, gyms, fitness clubs, sports courts, a society center, and dining facilities.
NAS Jacksonville Navy Base
Mission
This is a military airport about 6 kilometers from the business district of Jacksonville. It is the second-largest military base in South Florida. It trains pilots and devises the techniques and techs for anti-submarine warfare.
History
This base was established in 1917 as Camp Joseph. E. Johnston. It was deactivated after the war and reactivated 10 years later as Camp J. Clifford R. Foster.
Host
16 aviation troops, 17 shore commands,and some other agencies. A few major units: ie., the Patrol Squadron 5, Fleet Logistics Support Squadron 58, Helicopter Antisubmarine 3,…
NAS Key West Navy Base
Mission
This base provides naval training, particularly anti-submarine air support. It counters drug and smuggling and supports engineering R&D, weather forecasting, surveillance radar, etc.
History
This base was established in 1832, grew much in the Mexican-American and Spanish-American Wars, and became a naval air station in 1940. Throughout the years, it had many objectives like supplying oil to fleets, providing year-round training, and helicopter training, among others.
NAS Whiting Field Navy Base
This base provides training for pilots. It is also responsible for changing aircraft and supporting the Armed Forces, as a whole.
NAS Pensacola Navy Base
Mission
This base provides advanced training for the Navy, Marine, flight officers, and coast aviators. It also houses the Blue Angels.
Facility
There is a national cemetery, park, historic district, and museum.
NS Mayport Navy Base
Mission
This base hosts about 35 ships and serves as a local airfield supporting any and all aircraft with its 2,500-meter asphalt runway.
History
This base was built in 1939 when the Navy was looking for a place for a Navy base. It was active in the Second World War, the Korean War, and the Vietnam War.
Autec Complex Navy Base
Mission
This base conducts tests and provides training for undersea techniques, serving as an advanced laboratory.
History
This was built in 1958 to serve as an area for weapons and equipment testing as it protected against natural disturbances. It was constructed from 1964 to 1974.
Naval Air Warfare Center Navy Base
This is a small, no-facility base built in 1941, accommodating about 1,000 experts, 120 active duty men, and 2,200 civil service men.
Naval Hospital Jacksonville Navy Base
As suggested in its name, this is a hospital for the Armed Forces. It is one of the five satellite branch clinics in Florida and Georgia.
Naval Hospital Pensacola Navy Base
This is a 175-year-old military medical facility. It supports the Pensacola Air Station inhabitants.
NSA Panama City Navy Base
This base prepares military personnel to be ready for war. It supports the Navy and Department of Defense, as a whole. Some of the units that it hosts also handle research operations.
Conclusion
As you have read, the answer to "How many military bases are in Florida?" is 21. There are 6 Air Force bases, 1 Army base, 1 Marine Corps Base, 3 Coast Guard bases, and 11 Navy bases. What did you think of this article? Let us know in the comments. Also, please share it with others!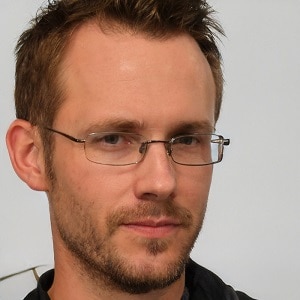 I am Everett Bledsoe, taking on the responsibility of content producer for The Soldiers Project. My purpose in this project is to give honest reviews on the gear utilized and tested over time. Of course, you cannot go wrong when checking out our package of information and guide, too, as they come from reliable sources and years of experience.