Georgia, the Peach State in the Southern region of the U.S is also home to many military bases. This is a well-known fact, especially among locals. But do you know the exact answer to, "How many military bases are in Georgia?"
Well, the short answer is 13. There are 7 in the Army, 3 in the Air Force, 2 in the Navy, and 1 in the Marine Corps. Here are the names of the 13 military installations in Georgia:
Camp Frank D Merrill Army Base
Fort Benning Army Base
Fort Gillem Army Base
Fort Gordon Army Base
Fort Mcpherson Army Base
Fort Stewart Army Base
Hunter Army Airfield Army Base
Moody Air Force Base
Robins Air Force Base
Dobbins Air Reserve Base
NAS Atlanta
Kings Bay Submarine Base
Marine Corps Logistics Base Albany
For more information on each of the bases, keep reading. We will provide details on the bases' overview, history, mission, facilities, and population. If you are ready for helpful coverage, go ahead and start reading!

The 13 Military Bases in Georgia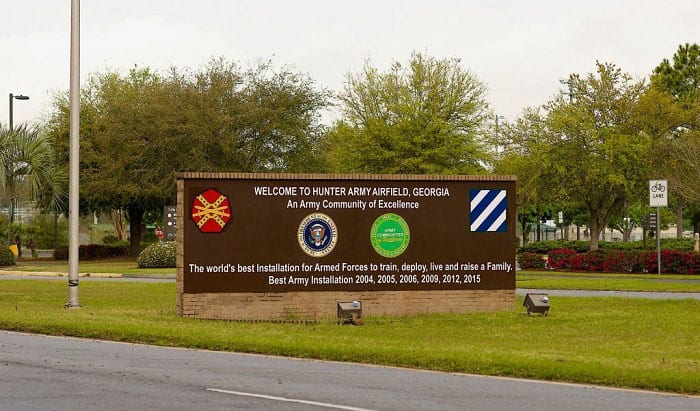 The Army
As we have mentioned above, there are 7 Army bases in Georgia. This makes it the branch with the most installations in the area. In detail, the Georgia Army bases are:
Camp Frank D Merrill Army Base
Mission
Its primary mission is to train troops to deal with various environments, especially mountainous ones.
Facilities
The 5th Ranger Training Battalion meets here. There is also a school for rangers on the base.
Population
While it does not host units other than the Training Battalion and those going to the school for rangers, it houses long-term employees' families.
Facilities
Spanning 182,000 acres, this base bears training schools, sites, house units, and the Moniker of Home of the Infantry.
Population
The population consists of active-duty members, reservists, retirees, civilian workers, totaling up to 120,000 people.
Mission
It serves as a small satellite base that simultaneously supports Fort McPherson.
Population
There are more than 400 active military troops, 1600 reservists, and 1600 civilians.
Facilities
Stretching across 4 counties, this is the largest training base with multiple components, a part of the Signal Center, and housings for the US Army Signal Corps.
Population
Some 40 units from various domains are hosted here.
History
It was built in 1867 and was a key player for both World War I and II. It was a hospital and prison for 10000 patients and 1411 prisoners for the former. For the latter, it continued to be a hospital, but also expanded to become a recruitment center and general depot.
Population
At present, it hosts the Army Reserve Command, Army Forces Command, Army Central, and Southeast Command.
Mission
It partners with the Hunter Army Airfield to provide world-class training for military members that are ready for deployment anywhere, anytime.
History
It was a billeting space in the Second World War and saw many wars, including the Korean War, Vietnam War, and Cuban Missile War.
Facilities
It is one of the largest bases in the Eastern United States, spanning across 5 countries.
Population
There are more than 11,500 people, of which 1,791 are families
Hunter Army Airfield Army Base
Facilities
It has a 3.5-km long runway and 350-acres storage space plus a parking area for aircraft. Besides, it serves as a landing site for NASA's Space Shuttle operations.
Population
The base hosts 8 permanent units.
The Air Force
Following the Army, there are 3 Air Force bases in Georgia.
History
It was established in 1941 and played a big role in the Second World War and the Korean War.
Mission
This base engages in search and rescue missions and provides air support. Recently, it is also involved in the Middle East conflicts.
Facilities
When it was first constructed, there were more than 160 buildings and 70 barracks, costing up to $3.4 million.
History
Like the Moody Air Force Base, this base was built towards the end of 1941. It played a major role in the Second World War, Korean War, Cold War, Vietnam War, Persian Gulf War, etc.
Mission
It hosts the 78th Air Base Wing, 330th Aircraft Sustainment Wing, 402nd Maintenance Wing, 542nd Combat Sustainment Wing, and other associate and tenant troops.
Facilities
It has the Air Logistics Center, which takes care of multiple Air Force planes.
History
It was built in 1943 as an alternate Atlanta field named Marietta Army Airfield. It got its current name in 1950.
Population
This is the largest base with over 2000 reservists and 2,500 civilians.
Amenities
There are 50 aircraft assigned to Dobbins units, which entails some 7000 takeoffs every month.
The Navy only has two bases, which are the NAS Atlanta and the Kings Bay Submarine Base.
History
Its construction was initiated in 1995 and finished in 1959. Throughout the years, and until now, it is constantly renovated and upgraded to be one of the most advanced bases in the country.
Mission
Before it was closed in 2009, NAS Atlanta was a training base for Marine Corps members and reservists in both non-aviation and aviation missions.
Facilities
It is where the famous recreational site Navy Lake Site is located. This site, opened to reserve, active, and retired personnel, offers facilities for personal training and staying in shape.
Population
There were usually 900 military troops and civilian employees when the base was still in operation. Units rotated instead of permanently residing in the base. Notable ones include the Carrier Air Wing Reserve 20 and the Carrier Airborne Early Warning Squadron 77.
History
Like NAS Atlanta, this base was constructed in 1955. It finished one year earlier and served as a place for national emergencies. During the Cold War, it hosted the Trident II submarines, and since then, it has been restructured.
Mission
It provides the Navy with everything, from ships to combat-ready fleets.
Facilities
This 16,000-acres base shelters some of the force's most advanced war machines.
The Marine Corps
Finally, the Marine Corps has one base: the Marine Corps Logistics Base Albany.
History
It was founded as a depot in March 1952 under the command of Major General R.P Coffman. It was picked for its strategic position, just close enough to the Atlantic Ocean and the Gulf of Mexico, linked by road and rail. In 1990, it became the fully functional head command base for multiple similar facilities, overseeing nearby Barstow and Jacksonville as well.
Mission
Its main duty is to manage the Eastern coast's combat equipment. Part of its "management" is developing, repairing, and rebuilding said equipment: in addition, the base provides support for the Eastern coast and other Department of Defense (DoD) operations. It does this by housing and providing advanced training facilities for residing troops.
Facilities
Spanning 13 square kilometers, this bade is home to one of the only two Logistics Command Maintenance Centers in the country.
Population
It is home to up to 1,000 permanent military troops and 3,000 civilian contractors and workers.
As you can see, unlike other states, there are no Coast Guard bases in Georgia.
Conclusion
As you have read, the answer to, "How many military bases are in Georgia?" is 13. 7 of that 13 are Army bases, 3 are Air Force bases, 2 are Navy bases, and one is the Marines Corps'. You should have picked up essential information about each of the 13 bases, as well. We hope that you have found this interesting while also informative.
Share your thoughts with us in the comments below. If you have other questions regarding this topic, please also reach out to us in the comments. We will get back to you as soon as we can! Again, thank you for reading, and please share this with other readers!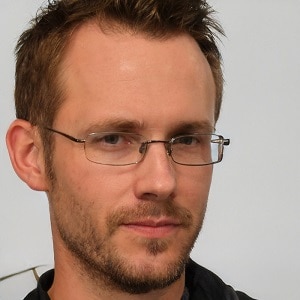 I am Everett Bledsoe, taking on the responsibility of content producer for The Soldiers Project. My purpose in this project is to give honest reviews on the gear utilized and tested over time. Of course, you cannot go wrong when checking out our package of information and guide, too, as they come from reliable sources and years of experience.