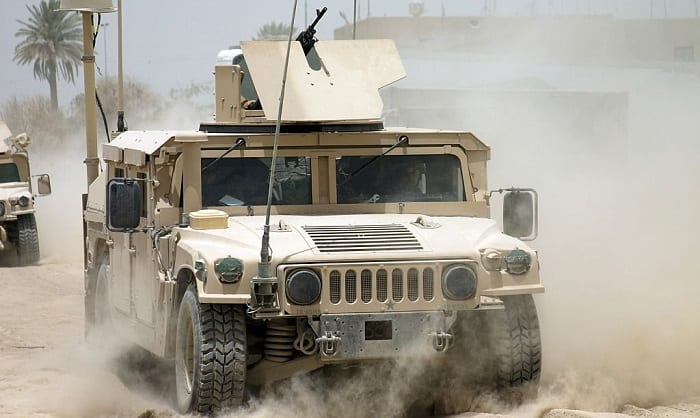 Among the vehicles used in the military, there is one called the military humvee. "Humvee" is actually just a colloquial for High Mobility Multipurpose Wheeled Vehicle (HMMWV).
Humvees debuted in combat in 1989. Its original production contract value (AM General) was $1.2 billion. Available in over 15 configurations, they were used in the Invasion of Panama, Somalia, and Afghanistan after 9/11. More recently, it saw the Syrian Civil War, the Zamboanga City Crisis, and the 2022 Russian Invasion of Ukraine.
In 2011, it was revealed that the original cost of military humvees is $70000. Upgraded humvee variants, called armored or up-armored humvees, carry higher price tags from $160000 to $220000. And taking into consideration inflation, the 2020 equivalent is $254717.
But if you want to buy a military humvee for yourself, the expenses to take note of are different. Read on to find out how much does a military humvee cost in the details.
How Much Is a Humvee?
As you have read briefly above:
Original unarmored military humvees: $70000
Armored and up-armored military humvees: $160000 to $220000
As you will read in a bit:
GOVPlanet auction surplus military humvees (2014 starting price): $10000

In the first auction of 4,000 humvees, the highest bids were $41000

GOVPlanet auctioned used/surplus military humvees (2022 starting price): $2500 to $6000
To own a humvee as a civilian, you can look for used military hummers for sale or military surplus ones, which can include army hummers for sale and armored humvees for sale.
Various Factors that Affect the Humvee Price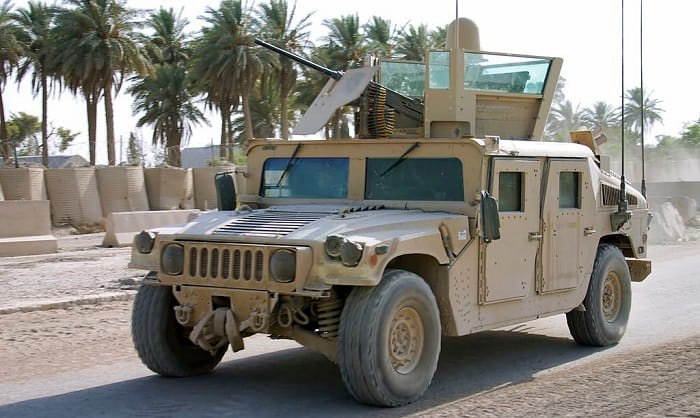 In 2014, the Army auctioned decommissioned Humvees at GOVPlanet. The starting price was $10000. It is still possible to find ones on GOVPlanet today.
As of writing, there are 151 listed for sale. Of these, the lowest listed starting price is $2500 and the highest is $6000 with bid increments of $100. Most are in Georgia, but there are also several in California (Know this to consider shipping fees).
But it is important to know that the surplus humvee cost depends on a lot of different factors, including:
Whether it is a humvee or hummer
Its condition (its need to repair/replace parts), age, model
Its title
Auction company fee
Shipping fee and location sales tax
Storage fee
1. Type of HMMWV: Humvees vs. Hummers
Humvees are the real military thing, while hummers are modified humvees for civilians. Humvees, being the authentic ones, are generally more expensive.
2. Condition
Military Humvees are sold in various conditions. In general, the better the condition, the more expensive it is. If the buyer has to budget a large amount for repair or getting missing and/or broken parts, the price of the humvee itself will be less expensive.
But since you will have to pay for repairs and the missing/broken parts anyway, they technically count as part of your overall expenses.
Here is an example price chart for different humvee parts sold on Gear-Report:
From $25 to $50:
2L oil pan: $25
Red LED lens side marker lights with white housing: $25
Force tracker antenna for top-of-front windshield: $40
Gun ammo mount can holder: $40
Dash panel and heater controls: $50
From $125 to $1100:
Two level radio shelf with mic holder: $125
Air conditioner blower box: $200
Front winch mounting plate: $250
NOS 60 amp generator or alternator: $550
ECV hood with lights, wiring harness top grill: $1100
When evaluating the condition of a military humvee, age and model also play a role. Newer ones tend to be in better condition, so they cost more in this regard. However, if missing parts or requiring upgrades, old ones will cost more because it is more difficult to find said parts and make enhancements. (After all, the economic law is that the scarcer an item, the more expensive it is).
In addition, it is necessary to think about whether you are repairing and upgrading yourself or getting a professional to do it. If you are going with the latter, more expenses will be added to your bill.
Note: Most humvee buyers spare at least $1,500 for basic repairs and servicing.
Initial repairing and servicing is one thing, but regular maintenance going forward is another thing. You will surely need to pay to repair or replace parts that become defective or have worn out.
3. On-Road or Off-Road Title
Military humvees can be titled "Off-Road Use Only" or "On Road." In general, Army humvees are marked "Off-Road" while Marine Corps humvees are "On-Road."
Some states only permit "On Road" humvees but make the process of re-titling extremely difficult. So, it is common that Humvees already titled "On-Road" are more expensive. Their price tags can be higher by $5000 to $10000.
Note: You may be able to get a "'On Road" title with a SF97, which costs $50. But the title is not a 100% guarantee. It is only a form that allows buyers to request a title. Some sellers also sell a title separately for $150.
If you are getting a title with a SF97, you will first need an End-User Certificate and a bill of sale, and the latter is at least $25. Then, you need to finish the proceedings at a local DMV, where other fees may incur.
Here are the states that allow for humvee titling:
Arizona
California
Colorado
Delaware
Florida
Hawaii
Georgia
Kentucky
Maryland
Michigan
Minnesota
North Carola
New Jersey
Oregon
Ohio
South Dakota
South Carolina
Texas
Utah
Virginia
Vermont
Wisconsin
4. Auction Company Fee
If you got your humvee from an auction, you would have to pay the auction company a fee. It is generally a certain percentage of your humvee price. There is no set standard, but many auction companies will take 10%.
5. Shipping Fee & Location Sales Tax
You may have to pay a shipping fee and sales tax for the location that is storing your humvee. Again, there is no standard. The latter mostly depends on your desired shipping distance, and the former is based on the location's discretion.
6. Storage Fee
A humvee is big and therefore, takes up quite a bit of space. You will probably need to rent a place to have it moved into. Depending on the type of storage unit you choose (outdoor covered/uncovered, enclosed, or indoor,…) and the length of storage, the price varies. In most cases, it will be at least $80.
Conclusion
To recap: the original unarmored military humvee was $70000, while the armored and up-armored ones ranged from $160000 to $220000.
In 2014, when surpluses of them were auctioned on GOVPlanet, $10000 was the minimum starting price. Today, 151 used/surplus are still listed for auctioning on GOVPlanet. The starting prices span from $2500 to $6000.
But these are just the price tags of the vehicle itself. If you decide to buy one, your total bill will probably also include extra expenses depending on various factors, such as whether it is a humvee or hummer, its condition, its title, if the auction company charges, if you need shipping, if the location has sales tax, etc.
Hopefully, you have gotten a more complete understanding of "How much does a military humvee cost?" from the information in our article. If you have further questions or thoughts, leave them with us in the comments down below. Also, if you think this can benefit another reader, please help us share it with them! Thank you in advance!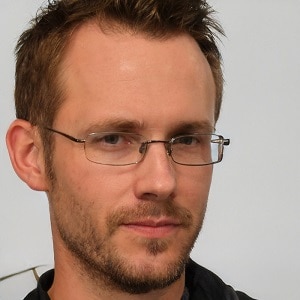 I am Everett Bledsoe, taking on the responsibility of content producer for The Soldiers Project. My purpose in this project is to give honest reviews on the gear utilized and tested over time. Of course, you cannot go wrong when checking out our package of information and guide, too, as they come from reliable sources and years of experience.