Aside from the specific member joining the military, other family members may have to adjust and commit to military life, which can be quite tough. One of the many things is that families have to become accustomed to frequent relocation when a member is serving in the military. So, the question that arises here is: How often do military families move?
Typically, a military family moves every two to three years. However, depending on the specific nature of the military member's job in the family, moves can be more frequent.
If your spouse or son/daughter is about to enter the military, or you know a family about to go through this experience, reading this article will be useful. We will provide the answer as well as other relevant information about the niche topic of military family moving.
Therefore, make sure you read thoroughly until the very end!
How Often Does A Military Family Move
As mentioned earlier, a military family usually moves every two to three years. It can be more or less than this depending on the military member's specific job(s). The military jargon for this "moving" is PCS (Permanent Change of Station). A member can be relocated to another part of the country (CONUS) or overseas (OCONUS). Regardless of where a family is relocated, constantly moving is tough.
A Few Difficulties of Moving as a Military Family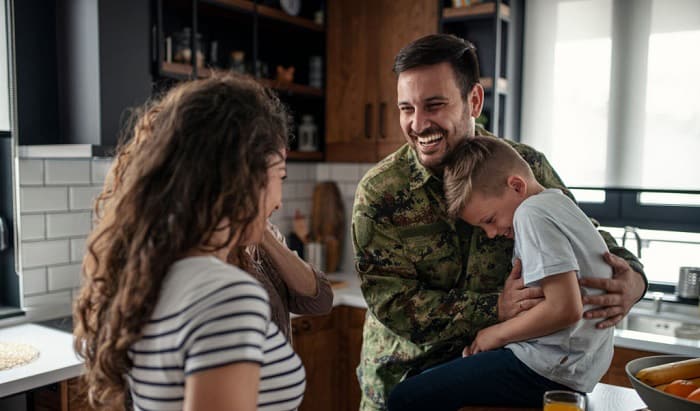 1. You will need to pack and move over and over
There are many things that you will have to do over and over again, like packing, which is both emotionally and physically draining. On top of that, it can be pricey.
Fortunately, in this regard, there are a few options that you can consider. You can choose to do a personally procured move (PPM), a partial personally procured move, or a household goods shipment.
A personally procured move is when you are doing all the packing and moving by yourself and get reimbursements from the military. It is also commonly referred to as a DITY (Do It Yourself) move. However, the procedure can be complicated and not all expenses are considered.
A partial personally procured move is exactly what its name suggests. You move some of your housing items and leave the rest to movers hired by the military.
A household goods shipment refers to when you hand all of the responsibility over to the military to orchestrate the packing and moving with military-hired teams.
Concerning the finances, it is recommended that you have a PCS savings fund set aside. It is a good idea to have this ready at all times. You can look up PCS savings tips and trackers online to ease this process.
Read more: Explanation of PCS weight allowance and how to calculate
2. You will need to get a new job again and again
Another common issue with regular PCS is having to get a job again and again. This is not only tedious but also risky. You may not be able to fully commit to the company you like and/or lose promotion opportunities.
Luckily, there are a lot of resources available to help you in your job search or job hunt. Here is a list of directory links for each military branch for you to avail of:
The Army
The Navy
The Air Force
The Marine Corps
The Coast Guard
There are also preferential hiring programs that you can look into. The 9 jobs recommended for military spouses online are ABA therapist, graphic designer, nurse, computer support specialist, pharmacist, programmer, social worker, marriage or family therapist, and teacher or aide.
3. Your children will need to change schools frequently
For your children, this is equivalent to attending a new school. He or she will always be the "new kid", and it is hard to enjoy school life. Making friends and fitting in can be difficult. So, it is very important that you spare time to help your little ones adjust every time the family moves.
Other difficulties may be learning a new language or adopting a new lifestyle, depending on where you are moving to. Needless to say, this is easier said than done. If you are moving to a completely new country, it will surely take a lot of time before you can become accustomed to the differences. Do not rush yourself! Be ready to invest time and effort into this process.
4. You will need to embrace change
If you are relocating somewhere outside of the United States, there are a few other things that you need to prepare and be mindful of:
Paperwork: Expect a lot of paperwork. Make sure that you have all official orders filled out correctly. Double and triple check! You will also likely need a visa and a medical clearance.
Communication: Talk to your overseas sponsor. They have the information you need, so do hesitate to talk to them. All the insider tips and essentials are in their hands.
Connect: Being the "new kid" is rough. But to ease it, you will need to CONNECT. Attend the processing briefings and meetings for newcomers.
Not only will you get invaluable information but you will also meet people who go out of their way to support, including family, installation-support services and school liaison officers. Make sure you do not isolate yourself and your family.
Most importantly, focus on the good. Be positive and look on the bright side. There are many perks to moving to a new country. You can travel to different places and try different foods.
Think of it as an opportunity and celebrate differences. Eventually, you will fall in love with all that is around you!
Why Do Military Families Move So Much
So, why do military families move so much despite all the challenges?
The military moves its troops on a regular basis because they need a certain number of people at different bases for operations, missions, and specialized training. For the military member, relocation is also an opportunity for career advancement and broadening of experiences.
However, this "moving" is not praised by everyone. Aside from military families, many people criticize the custom of moving military personnel every two to three years. The biggest reason cited is cost, which is paid by taxpayer dollars.
Is it really necessary to spend tax money in this regard? Not a lot of people would nod.
Conclusion
You now know the answer to "How often do military families move?" as well as why they move and other essential information. If you are about to move as a military family, the links that we have provided on packing, getting a job, and dealing with overseas changes should come in handy.
If you have any other questions or thoughts, feel free to reach out to us in the comments! Also, do not forget to share this article with other readers!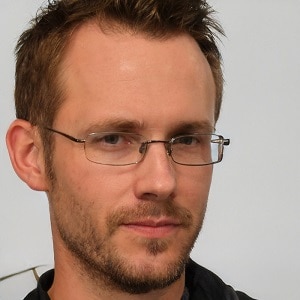 I am Everett Bledsoe, taking on the responsibility of content producer for The Soldiers Project. My purpose in this project is to give honest reviews on the gear utilized and tested over time. Of course, you cannot go wrong when checking out our package of information and guide, too, as they come from reliable sources and years of experience.