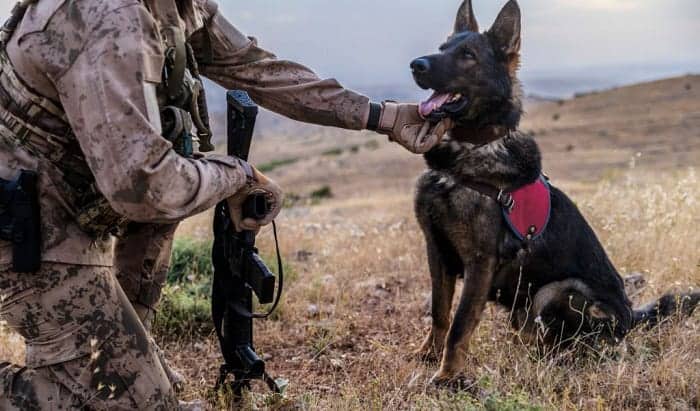 One of the many positions that you can go far in the military is a military working dog handler. This is a tough profession that requires both patience and diligence.
It is not easy to be a military dog trainer, but it is not impossible either. As with any other position in the military, you will need to invest time and effort. Use this article to learn how to become a military working dog handler. We will take you through all the necessary steps, including:
Join the military
Complete military police school
Complete dog training and earn certification
Become an active duty dog trainer
For details on each step, continue reading below!
Before we jump into the steps that you must take to become a military dog trainer, here are a few things you should know.
Things to Know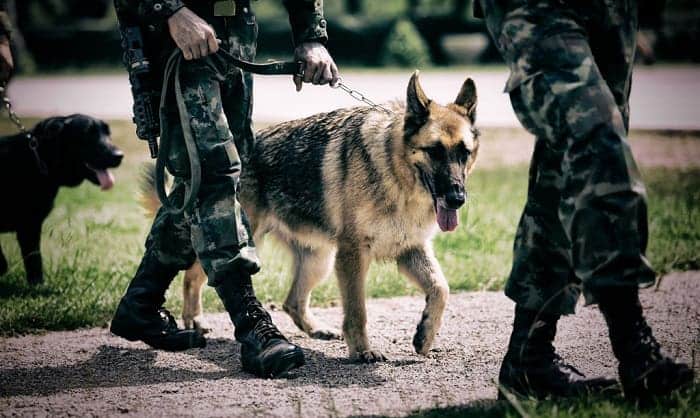 What does it mean to be a dog handler?
As a dog handler (MOS 31k), you will train and care for military working dogs (MWD). There are many specific areas, but you and your service dog will specialize in one:
Patrol drug detector
Patrol explosive detector
Search and rescue
Combat tracking
VIP protection
What skills do you need to be a dog handler?
Some of the skill sets that you will need to become a military dog handler are patience, compassion, communication, and teamwork. On top of that, you need to possess fundamental military ethics, professionalism, and firearms knowledge.
There are military dog handlers in all branches, but the most common and sought-after position is the dog handler in the Army. That being said, we will focus on Army dog handler requirements in this article.
Steps on How to Become a Military Working Dog Handler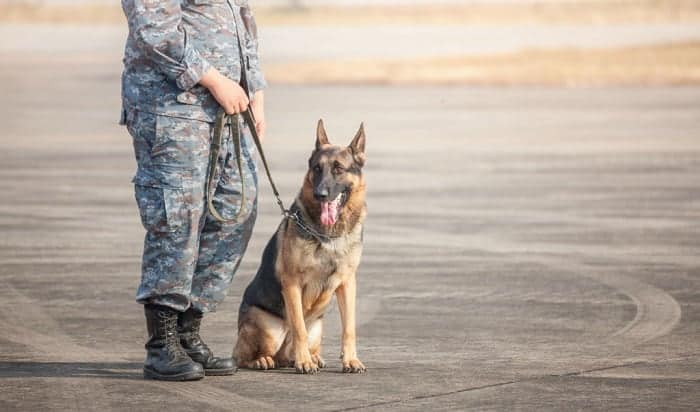 Step 1: Join the military
This should be a no-brainer. You can only become a working dog handler if you have made it into the military. To enlist, you have to be at least 18 years old. Also, note that you must be a US citizen and pass the security clearance in order to be a dog handler in the army.
You will need to pass the aptitude and physical fitness test to demonstrate military competency. In addition, you must score at least 91% on the Armed Services Vocational Aptitude Battery (ASVAB) test to pass. This is a difficult test that you cannot just wing on the day. So, prepare ahead! Here is a resource that you can rely on for practice.
Then, you will have to complete basic training, which can last from eight to twelve weeks depending on your chosen branch.
For the Army—Basic Combat Training: 10 weeks
For the Navy—Boot Camp: 8 weeks
For the Marine Corps—Recruits Training: 12 weeks
For the Air Force—Basic Military Training: 8.5 weeks
For the Coast Guard—Recruit Training: 8.5 weeks
You can only think about becoming a dog trainer after you are officially considered a military personnel.
Step 2: Complete military police school
Tick all the eligibility requirements and apply for military police school.
After nineteen weeks of standard courses, like military and civil law, policing strategies, reporting protocols, and civilian policing, you should be able to take advanced classes on military animal training. These will serve as your foundation. Acing all these will prepare you for tougher and more specialized training in the future.
Step 3: Complete Army dog training and earn certification
You will have to complete a basic training program at the Lackland Air Force Base in Texas. The skills that you learn in this program are essential. Not only will they assure that you perform your job correctly and safely, but they will also strengthen the bond between you and your service companion.
After that, you will need to earn a certificate to show that you are able to guide a military working dog and read its responses. However, there is a caveat: you must be recertified every year. This means that your certificate is renewed, and you will likely undergo an updated course of training.
Step 4: Become an active duty dog handler
From here, you can become an active duty dog handler. Over time, you will have the opportunity to advance into higher ranks. For example, you can join the Army K9 unit. For the most part, however, you will still be responsible for the training and care of your service animals.
Other Things to Expect
Even though you have to nail training to become a dog handler, your training does not cease after you have earned the title. You and your dog must be fit and strong at all times, so training continues daily.
Your everyday tasks also include basic care for your service companion. This can include but is not limited to feeding, grooming, washing, walking, etc. More so, you may be making vet visits and providing other healthcare services for your dog.
Be ready to carry out conditioning training, controlled aggression training, and other basic obedience training with your companion. You will also partake in technical training, drills, and missions, particularly those with specialized exercises like sniffing out suspicious items.
Examples of other advanced, intensive training are around suspect scenarios, tactical deployment, bite and protection exercises, etc. Plus, you will need to be aware of first aid techniques to properly handle your companion.
What are the Relevant Jobs Available Post-Military
Post-military, you can be a veterinary technician, security guard, civilian dog trainer, or K-9 police, also referred to as a K-9 law enforcement officer. These are all highly-respected jobs that you already have the qualifications for.
Your skills from being a military working dog handler are transferable for these positions. So, you can put your expertise and experience to good use. It will also be less challenging for you to transition back into civilian life.
How Can You Become a K-9 Police Officer?
Becoming a K-9 police officer is difficult. So, be ready to invest blood, sweat, and tears. In short, you will need to go through 12 steps to be a K-9 police officer:
Fulfill the required education and have the necessary experience
Apply to be a police officer or for another law enforcement position
Be fingerprinted and pass the background investigation
Pass a polygraph test and a few physical fitness tests
Pass a medical exam and the ultimate police written exam
Sit through an interview for the position
Be a police officer for at least one year
Apply to be a K-9 officer
Sit through an interview for the position
Start working as a K-9 officer
Complete training for the job
Received a certificate from the US Police Canine Association
For more, check out:
Conclusion
With that, you have reached the end of this article on how to become a military working dog handler. Hopefully, you have picked up a lot of valuable information on this topic. To recap, there are four main steps that you must take:
Join the military
Complete military police school
Complete dog training and earn certification
Become an active duty dog handler
There are other important things to know and keep in mind. So, bookmark this article for future reference. If you have any other follow-up questions or thoughts you would like to share, feel free to let us know in the comments. We are always delighted to hear from our readers.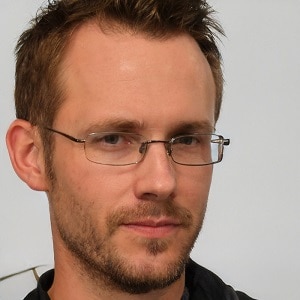 I am Everett Bledsoe, taking on the responsibility of content producer for The Soldiers Project. My purpose in this project is to give honest reviews on the gear utilized and tested over time. Of course, you cannot go wrong when checking out our package of information and guide, too, as they come from reliable sources and years of experience.