If you have used a dating app or online site before, you know it is certainly possible to meet your ideal type virtually. Today, there are even niche dating apps to meet military guys.
Therefore, if you are looking to date a military man, the options we have listed in our article on how to meet military guys here will be helpful. We have 8 options you can consider:
MD Date
Military Cupid
Military Mix
Military Friends
Black Military Dating
Military Passions
Elite Singles
Christian Mingle
Continue reading for all the details!
Apps to Meet Someone in the Military
1. MD Date
This is one of the most popular free military dating apps. You can get it on both IOS and Android devices easily. After downloading it, here is how you can go about using it to meet single military men:
Create a profile.
Make an interesting bio.
Include a photo of yourself.
Swipe through profiles of men in uniform to find someone you are interested in.
Chat with the ones you have pinpointed as "potential boos."
2. Military Cupid
This is another app that allows you to chat with military singles for free. Once you download it and make a profile, you can connect with users all over the globe. Slightly different from MD Date, Military Cupid does the matching for you based on the information you fill in your profile. Of the suggested matches, it is possible for you to "return a heart" and express your interest. Then, you can send them a message.
Since this is a global app, there are a lot of users (1 million as of 2021) and a high chance for you to meet someone you like.
3. Military Mix
This is an Army dating app that you can use to send texts, photos, and videos. To start, you can download it from the app store and make a profile. You will be asked to provide some basic info about yourself and your "perfect candidate" preference. For example, you can input the age range of single military men you want to meet, their ethnicity, and even their distance from you.
Dating Sites to Meet Military Singles
Military Friends
This is a 14-year-old dating site that has brought together many military singles and civilians. It is free of charge for standard matchmaking, but you can also upgrade to Gold membership for other perks.
Here are the steps to take to use it as a free, standard user:
Step 1: Click on this link to arrive at the dating site.
Step 2: Create a profile that tells others who you are and who you are looking for.
Step 3: Search, send "winks" to singles that have caught your eye, and create a favorites list.
Step 4: Open up a chat room and connect with the person you are interested in.
Step 5: Other features available include forums, blogs, etc.
Even More Niche Military Dating Apps & Sites
1. Black Military Dating
As the name suggests, this site is for African-American and multiracial military singles and people who want to meet them. You can search for "potential partners" based on interests and locations.
For the latter, there is an optional function for you to select a city and browse through users in that city.
Chatting options include live, private, and webcam. You can send "flirts" to other users to express your interest. But as a free user, you will only get 10 "flirts." If you sign up for a premium membership, you can send "flirts" to any (and as many) users as you want.
2. Military Passions
This is not like the other military dating apps for civilians we have listed. It is a dating site that connects one military member with another. Nonetheless, it is entirely free of charge.
Once you sign in, you can connect with people in specific service branches. As of writing this, there are:
3318 Army users
2003 Navy users
2312 Air Force users
2397 Marine Corps users
829 Coast Guard users
You can also search for people to connect with by inputting your preferred gender, orientation, weight, height, age range, country, and distance (from you).
One unique feature of Military Passions is that there are groups with mainboards and public chats aside from the normal private chats. The latter promotes a sense of community that you will not be able to find anywhere else. There are groups for active duty, supporters, ex-military members, ROTCs, military brats, to name a few.
Note: Hence, this is also considered one of the few retired military dating sites.
Niche Dating Apps (Where Many Users are in the Military)
1. Elite Singles
This is a dating app with "smart matchmaking." It is specially catered for highly-educated singles looking for link-minded partners.
On average, around 381,000 users join the app every month, and 85% of them have some form of higher education. It runs in +26 countries, including the U.S.
Download it from Google Play or App Store.
Answer a personality questionnaire to create a profile.
The questionnaire is made of mostly multiple-choice questions. They strongly agree/disagree on types of questions about your values, interests, and general personality.
How long you take depends on how quick or slow you are at answering the questions. You can tell how far along you are as there is a percentage indicator. But generally, it takes 15 to 20 minutes.
Go to the search criteria to see the batch of matches that the app deemed to be a good fit for you. Look through the batch to find someone you are interested in.
You have the option to sort your matches by criteria, such as:
Age
Height
Distance
Similarities
Use the "Have You Met?" function if you cannot find someone you are interested in using the step above. It will take you to a group where you click an X or smiley face to decide if you like them or not. You can make this decision (X or smiley face) with the information that pops up along with their photo.
Send a message once you find someone you like to let them know you are interested.
2. Christian Mingle
This is an app for Christian singles who want to commit to faith-based relationships. There are around 15 million users.
Download the app on Google Play or App Store. You can also use the website.
Sign-up by filling out a form with your basic information: age, email, and location.
Upload a photo of yourself to move on to the next steps of the sign-up process.
Answer a few more questions about yourself for your profile.
A profile will show name, age, location, a tagline, marital status, religious preference, career and educational background, hobbies, etc.
Log into your account and arrive at the browse page, which is in a feed style.
Scroll to find someone you are interested in.
Click on their picture to be directed to their profile and start a conversation.
Note: You can choose what types of singles show up on your browse page. Here are your options:
Use the LookBook matching feature if you have yet to find someone you are interested in.
You will be shown a photo of a single and their basic info, you can select if you like them or not. If the person you select also likes you back, the app will send a "match" notification.
Conclusion
This article on "How to meet military guys virtually? should have given you plenty of options. There are apps and online sites where you can try to find your other half. Have you tried any of these apps or sites before? Are there other options you are using? Let us know in the comments down below. We (and other readers) would love to hear from you!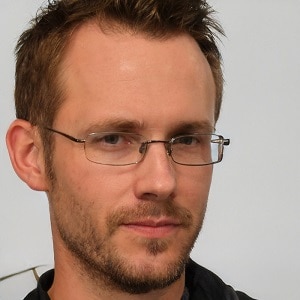 I am Everett Bledsoe, taking on the responsibility of content producer for The Soldiers Project. My purpose in this project is to give honest reviews on the gear utilized and tested over time. Of course, you cannot go wrong when checking out our package of information and guide, too, as they come from reliable sources and years of experience.