John. F. Kennedy's military policies encouraged more funding for what? The short answer is the Special Forces. However, for a more complete understanding of this topic, you need to continue reading. We will provide detailed information on how the policy came about and what it led to.
Kennedy's Military Policies Encouraged More Funding for the Special Forces
Kennedy's Foreign Policy
When Kennedy entered the White House, he wanted to implement an alternative to Massive Retaliation, Eisenhower's policy on developing nuclear weapons, because he believed that it weakened the U.S forces. His administration, thus, introduced the "Flexible Response" policy, which ensures the U.S capability to quickly respond and deter all wars, not just those involving nuclear arms.
This policy led to a number of things:
strategic forces diversifying
strategic triads developing
civic actions programs developing
strategic forces bearing alert status
unconventional forces and tactics developing
The Flexible Response entailed that the U.S could combat across an entire spectrum of violence by having diverse forces for different warfare types. It would be possible to have multiple wars at once.
Thus, the goal was that the U.S would be ready to fight two large (regional) wars and one small (brushfire) war simultaneously. To do this, Kennedy encouraged more funding for recruiting, investment, research, and development of the U.S force posture, which included a strategic "assured destruction" doctrine and "retaliatory capability" (also known as second-strike capability) as the guiding deterrence principle.
In particular, Kennedy extended the Special (Operations) Forces.
Then, it was mostly the "Green Berets" which is officially referred to as the U.S Army Special Forces today. They are headed by the U.S Army Special Operations Command (USASOC).
At present, their specific structure is broken down as follows:
Special Forces Command Airborne, which includes:
1. The 389th Military Intelligence Battalion Airborne
2. The 1st, 3rd, 5th, 7th, 10th, 19th, and 20th Special Forces Group Airborne, made up of:
A headquarters company
1st to 4th battalions
Group support battalion
3. The 4th, 8th Psychological Operations Group Airborne
A headquarters company
6th to 8th POB(A) battalions
4.The 91st, 92nd, 95th, 96th, 97th, and 98th Civil Affairs Brigade Airborne
5. The 528th Sustainment Brigade Airborne
6. The 75th Ranger Regiment, consists of:
The 1st to 3rd ranger battalions
The Regimental Military Intelligence battalion, within which are:

The Headquarters and Headquarters Detachment
The Cyber Electromagnetic Activities Company
The Military Intelligence Company

The Special Troops battalion

The Regimental Reconnaissance Company

The U.S Army Special Operations Aviation Command (USASOAC), which includes:

The 160th Special Operations Aviation Regiment Airborne, made up of:

A headquarters company
1st to 4th battalion

The USASOC Flight Company
The Special Operations Training Battalion (SOATB)
The Systems Integration Management Office (SIMO)
The Technology Applications Program Office (TAPO)
The Special Operations Aviation Training Battalion

The U.S Army John F. Kennedy Special Warfare Center & School (USAJFKSWCS), which includes:

The 1st Special Warfare Training Group
The 2nd Special Warfare Training Group
The Special Warfare Education Group
The Special Warfare Medical Group
As a whole, the Green Berets have 9 doctrinal missions, which are:
unconventional warfare – reducing the enemy's military capability
foreign defense (internal) – combating threatened or actual insurgency
direct action – conducting small-scale raids, ambushes, strikes
counterinsurgency – defeating irregular forces, like guerillas and revolutionaries
anti/counterterrorism – combating or eliminating terrorism
special reconnaissance – gathering intelligence and targeting, planning, and executing attacks
information operations – protecting information systems and affecting adversary systems
counterproliferation – combating the proliferation of weapons
security force assistance – supporting groups of a foreign host
They also have secondary missions, such as:
search and rescue
hostage rescue
manhunts
peacekeeping
humanitarian assistance
To enter the Special Forces, a candidate must tick all of the following checkboxes:
Be between 20 and 36 years old
Be a citizen of the United States
Be a high school graduate
Have a GT score of at least 110 / a CO score of 110 on the ASVAB
Have airborne qualifications or previously volunteered for airborne training
Have passed:

The Physical Fitness Assessment
The SF Physical IAW AR 40-501 Medical Fitness Standards
Secret Security Clearance
Once selected, a Special Force candidate must complete:
Initial Formal Training (officially called the Special Forces Qualification Course), which is divided into 4 stages. This can be between 55 and 95 weeks, depending on the candidate's main job field.
Advanced Skills Courses, such as the Combat Diver Qualification Course, the Military Free Fall Parachutist Course, the Special Forces Sniper Course, and the Special Operations Combat Medic.
There are also Special Forces in other service branches, including the Marine Corps, Navy, and Air Force. But they are not called the "Green Berets."
The Marine Corps' Special Forces are called the "Marine Raiders."
The Navy's Special Forces are called the "Navy SEALS."
The Air Force's Special Forces are called the "Air Force Special Tactics Force."
The Special Forces, since their establishment in 1952, have carried out operations in:
Afghanistan
Bosnia
Cambodia
Colombia
El Salvador
First Gulf War
Guatemala
Haiti
Iraq
Kosovo
Laos
Nicaragua
Niger
Panama
Somalia
Syria
The Philippines
Vietnam
Yemen
to name a few.
They are armed with an expansive range of weapons, including handguns, submachine guns, rifles and carbines, machine guns, shotguns, sniper- and precision rifles, and launchers. In addition, they operate ground mobility vehicles (GMVs) and military helicopters.
Here is an example of a GMV. It was operated by the 3rd Special Forces Group.
You can recognize them through this branch insignia
Conclusion
There is a lot to explore when it comes to JFK policies. What we covered today on JFK's foreign policy regarding, "John. F. Kennedy's military policies encouraged more funding for what?" was just one of the many. For example, we highly recommend looking into John F. Kennedy's domestic policies and "What is the most important foreign policy event of the Kennedy administration?"
Hopefully, you have our article interesting and informative. If you have any other follow-up questions to ask or thoughts to share, feel free to leave us a comment. We always love hearing from our readers. So, do not be shy!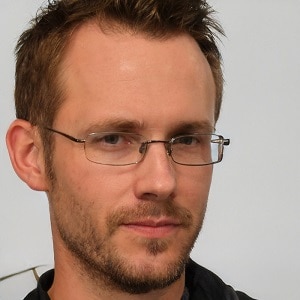 I am Everett Bledsoe, taking on the responsibility of content producer for The Soldiers Project. My purpose in this project is to give honest reviews on the gear utilized and tested over time. Of course, you cannot go wrong when checking out our package of information and guide, too, as they come from reliable sources and years of experience.