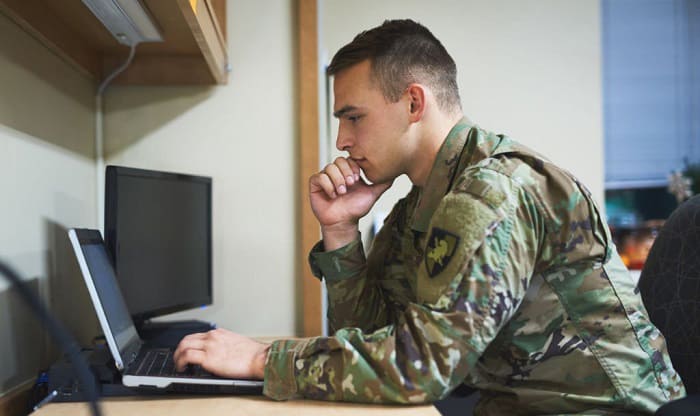 There is a major misconception about what you do when you go into the military. Most people would think of soldiers in green firing arms on the battlefield. But this is actually only one of the many jobs available. Not all jobs involve combat!
There are over hundreds of different jobs in the military in total, and it is varied in each branch. So if you are about to enlist, it is helpful to know the list of jobs in the US military. Fortunately, this is the topic in this article today.
Continue to find a few lists of jobs in the military.
Working for the Military? Check These Military Job Lists
Since there is a lot of information to deliver, the best way is for us to work through each of the 6 military branches. The order will be the Army, Marine Corps, Navy, Air Force, Space Force, and Coast Guard.
1. The Army
There are over 200 jobs available in the Army, so you can surely find one that is right for you.
The six career categories in the US army jobs list are as follows:
Science & Medicine: Under Science & Medicine, you can choose from 105 jobs. Some offer up to a 400k bonus.
Support & Logistics: There are 45 Support & Logistics jobs.
Signal & Intelligence: 34 jobs are offered under Signal & Intelligence. A bonus can go up to 40k.
Aviation & Aerial Defense: There are 27 Aviation & Aerial Defense-related jobs. You can get a bonus of up to 40k.
Mechanics & Engineering: There are 34 jobs under this category of Mechanics and Engineering. A bonus can reach 27k.
Ground Forces: In this category, there are 21 job options. Like a few of the other categories, the maximum bonus is 40k.
You can also consider and narrow down the long list of Army military opportunities by:
Job Mode: Full-Time or Part-time
Rank: Enlisted Soldiers or Army Officer
Personnel Type: Active Duty or Reserve or National Guard
Other job opportunities in the Army include:
There is a broad range of careers that you can consider pursuing. Here are the in-demand ones:
1. Management & Administration
2. Finance & Budget
3. Contracting
4. Cybersecurity & IT
5. Medical & Dental
6. Education & Information Sciences
7. Logistics
8. Security & Intelligence
9. STEM
10. Special Operations
11. Specialized Careers:
Army Medical Department (AMEDD)
Army Judge Advocate (JAGS Corps)
Army Cyber
Army Aviation
Army Chaplain Corps
Army Linguistics
Army Band
If you are still in school, regardless of whether it is high school, college, or graduate school, you can pursue student work programs that give you experience and training.
2. The Marine Corps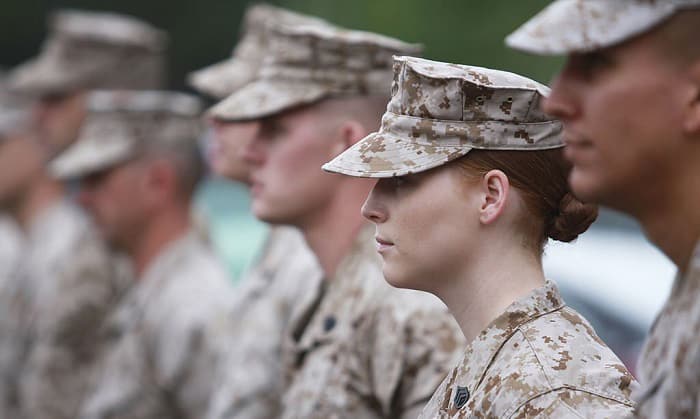 You can become an expert in any of the 300+ MOS offered in the Marine Corps after completing Marine Corps Recruit Training.
Other options include the Musician Enlistment Option Program and Judge Advocate Division.
Training can be:
College credit and graduation certificates from formal schools
On-the-job training, hands-on experience from field professionals
Advanced formal training for occupational field expertise
Here are the main MOS fields for Marines:
Personnel & Administration
Intelligence
Infantry
Logistics
Marine Air-Ground Task Force Plans
Communications
Field Artillery
Training
Utilities
Engineer, Construction, Facilities & Equipment
Amphibious Assault Vehicle
Ground Ordnance Maintenance
Ammunition & Explosive Ordnance Disposal
Linguist
Ground Electronics Maintenance
Supply Administration & Operations
Distribution Management
Food Service
Financial Management
Motor Transport
Morale Welfare & Recreation
Legal Services
Communication strategy
Music
Chemical, Biological, Radiological & Nuclear Defense
Electronics Maintenance
Aircraft Maintenance
Avionics
Aviation Ordnance
Aviation Logistics
Meteorology & Oceanography
Airfield Services
Air Control, Air Traffic Control, Air Support & Anti-Air Warfare
Navigation Officer & Flight Crew
The following are a few of the key Navy fields of jobs offered:
Arts, Design, Entertainment, Sports & Media
Installation, Maintenance & Repair
Office & Administrative Support
Construction & Extraction
Architecture & Engineering
Food Preparations & Serving
Transportation
Management
Health Care
Production
Computer
Legal
As with the other military branches, civilian jobs are available in the Navy. For example, a quick search on Indeed shows you that you can become:
a mail clerk at the Naval Supply Systems Command in Kings Bay
a materiel handler at the Naval Supply Systems Command in Pearl Harbor
a resources assistant at the Naval Air Systems Command in China Lake
a food service worker at the Navy Installations Dahlgren
an administrative specialist at the Naval Information Warfare Systems Command in San Diego
4. The Air Force
The 4 in-demand job fields in the Air force are special warfare, security forces, SERE — survival, evasion, resistance and escape, and explosive ordnance disposal.
The featured Air Force career is being a pilot. But specialty careers include healthcare, chaplain, and JAG.
For these, the maximum age limit is 48. You need to have a degree related to the career and also be licensed to practice in the field.
In general, there are 21 logistics & administration jobs, 17 maintenance & repair jobs, 15 science & technology jobs, 15 intelligence jobs, 13 aviation and flight jobs, 12 space jobs, 9 law and order jobs, and 9 combat and warfare jobs.
To find the career that suits you best, you can consider taking this personal career assessment.
The enlisted path will require you to:
Be 17 years old to 39 years old
e a U.S citizen or legal and permanent resident
Have a high school diploma, GED + 15 college credits, or GED
Complete the Armed Services Vocational Aptitude Battery (ASVAB)
Go through physical and mental screening
Complete Basic Military Training
The officer military career path has 4 options:
Graduate from Officer Training School
Graduate from the U.S Air Force Academy
Graduate from a college and complete an AFROTC program
Enlist and rank up
You need to be a U.S citizen who is at least years old and younger than 39 years old and have a Bachelor's degree. Aside from these criteria, you must pass the:
Air Force Qualifying Test
Physical and Mental Screening
Selection Board
5. The Space Force
Like the other military branches, the Space Force categorizes its job opportunities. Specifically, careers in the Space Force are categorized as enlisted and officer opportunities:
1. For the Enlisted
Cable & Antenna Systems
Client Systems
Computer Systems Programming
Cyber Surety
Cyber Systems Operations
Cyber Transport Systems
Fusion Analyst
Intelligence Analyst
Knowledge Operations Management
Radio Frequency Transmission Systems
Signals Intelligence Analyst
Targeting Analyst
2. For the Officers
Acquisition Manager
Cyber Warfare Operations Officer
Cyberspace Operations Officer
Developmental Engineer
Intelligence Officer
Space Operations Officer
There are also Space Force civilian jobs opportunities. If this is what you are interested in, look at this site.
Nevertheless, all the career paths work towards the same mission: solving the hard problems of space.
Here are the requirements to pursue a job in the Space Force:
For Enlisted:
Be between 17 to 39 years old
Be a U.S. citizen
Have a high school diploma, GED + 15 college credits, or GED
You will need to apply through a Space Force recruiter. This is possible via telephone, your local recruitment office, or the Space Force website.
In addition, you must complete the ASVAB, which evaluates your capabilities in
word knowledge
arithmetic reasoning
mathematics knowledge
paragraph comprehension
Plus, you will be screened to ensure that moral and physical standards as set by the Space Force, federal law, and DoD are met.
Finally, you will be placed in the Delayed Entry Program (DEP) to await selection and departure for Basic Military Training.
For Officer:
Be a U.S. citizen
Have an undergraduate or postgraduate degree
Note: Your unit commander's recommendation is needed if you apply after enlistment.
You can apply through a local recruiter or online.
Somewhat similar to the requirements for enlisted personnel, you must pass a test: Air Force Officer Qualifying Test (AFOQT) and screening.
After the Officer Training School Selection Board reviews and determines where you fit in, you will be assigned to the Basic Officer Training Course, which is held biannually in February and August.
6. The Coast Guard
You can become any of the following as part of the Coast Guard:
Aviator
Aviation Electrical Technician
Aviation Maintenance Technician
Aviation Survival Technician
Boatswain's Mate
Damage Controlman
Engineer
Electrician Mate
Electronic Technician
Environmental Manager
Gunner's Mate
Machinery Technician
Operations Specialist
Intelligence Specialist
Information Systems Technician
Storekeeper
Quartermaster
Yeomen
All types of jobs in the military have general benefits in the following aspects:
Base Salary/Pay
Education
Insurance
Healthcare
Food & Housing
Retirement
Recreation
Vacation & Travel
Conclusion
Hopefully, after reading this post featuring the list of jobs in the US military, you are aware of the various military opportunities and military roles that you can pursue. If you still have further questions or thoughts, please reach out to us in the comments below! Feel free to bookmark this for future reference of the military careers lists, too!
Also, did a job interest you? Which are you considering upon enlisting? Share your answers with us in the comments! We are super excited to hear from you!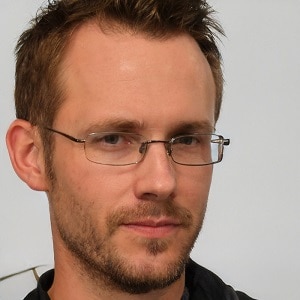 I am Everett Bledsoe, taking on the responsibility of content producer for The Soldiers Project. My purpose in this project is to give honest reviews on the gear utilized and tested over time. Of course, you cannot go wrong when checking out our package of information and guide, too, as they come from reliable sources and years of experience.