Who was the main military commander for Southern forces during the Civil War? If you want just the name, it is Rober E. Lee. But if you want a brief biography with the details of his achievements, then you can continue reading. We will provide all the essential information about Robert E. Lee below!
Robert E. Lee – The Civil War Commander
1. Fast Facts
Robert E. Lee's full name is Robert Edward Lee. He was born on January 19, 1807, in Virginia. He also died in Virginia, on October 12, 1870. His three key roles were:
S Army Officer from 1829 to 1861
General of the Confederate Army from 1861 to 1865
College President from 1865 to 1870
2. Early Life & Military Career
Robert's father is Henry Lee and his mother is Ann Hill Carter Lee.
His father was an American Revolution hero and the Governor of Virginia, but he left when Robert was 6 years old and never returned.
At 18, Robert enrolled in the U.S Military Academy. He graduated in 1829 and thereafter (on July 1, 1829), entered the Engineer Corps as a Second Lieutenant.
In 1836, he was promoted to a First Lieutenant. Two years later, he became a Captain. Then, when the U.S declared war on Mexico in May 1846, Robert served under Winfield Scott and impressed many superiors, winning brevet promotions to Major, then Lieutenant Colonel, and Colonel.
Like others in his class and section, he saw slavery as a necessary institution for order between the races. He also resented those who attacked slaveholders in the Southern states. And throughout the antebellum years, he held onto a pronounced white superiority view.
3. Civil War Involvement
Hence, it is no surprise that he played a role on the Southern side in the Civil War.
In general, regarding the Civil War, Robert Lee's importance can be summarized through his campaign and battle involvements, as follows:
Battle of Cheat Mountain (September 11 to 13, 1861) against Reynolds. A Confederate loss.
Battle of Seven Days (June 25 to July 1, 1862) against McClellan. A strategic Confederate victory.
Second Manassas (August 28 to 30, 1862) against Pope. A Confederate victory.
Battle of South Mountain (September 14, 1862) against McClellan. A Confederate victory.
Battle of Antietam (September 16 to 18, 1862) against McClellan. Inconclusive.
Battle of Fredericksburg (December 11, 1862) against Burnside. A Confederate victory.
Battle of Chancellorsville (May 1, 1863) against Hooker. A Confederate victory.
Battle of Gettysburg (July 1, 1863) against Meade. A Confederate victory.
Battle of Wilderness, Spotsylvania, North Anna, and Totopotomoy against Grant. Inconclusive.
Battle of Cold Harbor (June 1, 1864) against Grant. A Confederate victory.
Fussell's Mill (August 14, 1864) against Hancock. Inconclusive.
Appomattox Campaign (March 29, 1865) against Grant. A Confederate loss.
Now, let's dive into the details of how Robert E. Lee was important to the Civil War.
When Robert became a Colonel of the 1st Calvary in 1861, seven Southern states had seceded, establishing the Confederate States of America. In April, after Virginia seceded, Lee was given command of the Army to suppress rebellions.
He declined and resigned from the Army but accepted another appointment: becoming Major General of Virginia's forces. A week later, he became a Brigadier General in the Confederate Army. In August, which was three months after, he was promoted to the third-highest rank: full General.
Note: He was one of the 5 full Generals during this time.
His first assignment was commanding Confederate forces in Western Virginia. But at the Battle of Cheat Mountain, he was defeated.
Next, he was tasked with organizing the coastal defense lines along with the Georgia and Carolina sea board.
In 1862, he forged a Savannah defense line that blocked the Federal advances and trained Georgia troops for McClellan's Peninsula Campaign.
Later, he became Confederate President Jefferson Davis's military adviser.
Between June 1862 and 1863, he served as the commander of the Confederate Army of Northern Virginia, and he successfully:
Drove George B. McClellan's Union Army of the Potomac away from Richmond, the Confederate capital, in the Seven Days Battles.
This improved Confederate morale and regard for Robert.
Overcame John Pope's Union Force in the Second Battle of Bull Run.
After these two accomplishments, Robert had moved the Confederate's battle lines 82 miles north, from 6 miles north of Richmond.
Won at Fredericksburg (1862) and Chancellorsville (1863).
However, after these two decisive victories, his decisions were poor.
He wanted another invasion of the North and persuaded Davis to abandon Vicksburg. But at his Gettysburg Campaign, Robert failed miserably, costing the Confederate a lot of losses. He had to withdraw and retreat to Virginia.
Today, historians look back at this failure harshly. Shelby Foote, for example, once stated, "Gettysburg was the price the South paid for having Robert E. Lee as commander."
In leading his men across the James River and stopping the Union from taking Petersburg Robert was besieged from June 1864 to March 1865. This caused Confederates to become disheartened and many men deserted.
In a last-ditch effort, Robert abandoned Richmond and retreated west. He wanted to join up with Joseph Johnston's Army in North Carolina, but he was ultimately surrounded at the Battle of Appomattox Court House. He surrendered and prompted other Confederate armies to do the same, thereby ending the war.
Postbellum Life
Following the war, Robert was not punished or arrested. But he was stripped of his right to vote and lost some property, including the Custis-Lee Mansion.
Robert became the national icon for reconciliation between the North and South and, at the same time, a representation of the ex-Confederate integration into the national U.S. He:
Advised Southerners not to continue fighting
Supported a free public school system for blacks
Joined Democrats in countering Radical Republicans who demanded punitive measures against the South
Opposed allowing blacks to vote (Claiming that blacks cannot yet intelligently vote)
Supported Andrew Johnson's Presidential Reconstruction between 1865 and 1866.
Until his death, Robert served as the Washington College President.
Note: Today, the college is called Washington and Lee University.
1. Death
He suffered a stroke on September 28, 1870. Two weeks later, he died from the effects of pneumonia. He was buried beneath the college chapel. At present, the chapel is known as the University Chapel.
2. After Death
In 1955, Robert's Custis-Lee Mansion, which was previously taken to be a site for the Arlington National Cemetery, was designated as a National Memorial to Robert.
In 1890, an equestrian statue of Robert made by Jean Antonin Mercié was set up in Richmond, Virginia. It is the centerpiece of Monument Avenue, unveiled before 100,000 people.
Robert is also mounted on top of the Virginia Monument in Gettysburg National Military Park along with his horse Traveler and as a mural on Richmond James River's flood wall.
There is also an equestrian statue of Lee alongside Jackson in Baltimore Wyman Park. It was designed by Laura Gardin Fraser. The base is made by architect John Russell Pope and dedicated on the anniversary of the Chancellorsville battle.
In the Baltimore area, there is also a nature park named Robert E. Lee Memorial Park.
In 1958, a submarine (George Washington-class) was built and named USS Robert E. Lee. In 1941 and 42, an M3 Lee tank was also made and named for Robert.
Robert's birthday is celebrated in some states.
His birthday is celebrated as part of Confederate Heroes Day in Texas.
His birthday is celebrated on the same day as Martin Luther King Jr. Day in Alabama.
It was celebrated on the third Monday in January as Lee-Jackson Day until 2020.
Conclusion
As you have read, the answer to, "Who was the main military commander for Southern forces during the Civil War?" is Robert E. Lee.
With the information we have curated here, you do not have to search to define Robert E. Lee elsewhere. You should have all the essentials on his childhood, Civil War roles, postbellum life, and even after-death mentions.
If you liked this article, please leave us a comment. Help us share this with other readers, like your family and friends as well.
Read more: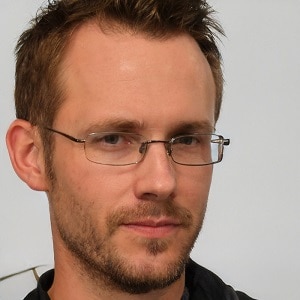 I am Everett Bledsoe, taking on the responsibility of content producer for The Soldiers Project. My purpose in this project is to give honest reviews on the gear utilized and tested over time. Of course, you cannot go wrong when checking out our package of information and guide, too, as they come from reliable sources and years of experience.