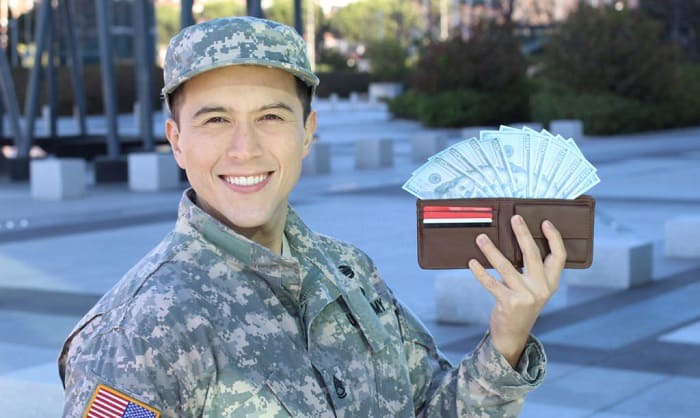 Even while you are in the military, you might want to use your spare time making more money. Maybe you want to get quick cash or build a fund over time.
In any case, you will benefit from reading this article on how to make extra money in the military. We will show you the 6 steps to take and list 8 potential side hustles for you to consider. So, read thoroughly until the end.
6 Steps to Make Extra Money While in the Military
What to Prepare
You can have some paper and pen ready to take notes. If you prefer typing, then prepare a phone or laptop. A phone or laptop will come in handy when researching jobs, which is one of the steps you will have to take.
Step 1: Set a Goal
How much do you want to make? What are you making money for?
Having clear answers to these questions is arguably the most important step.
Without a goal, you will not know:
What you are working towards
How to get there
How to measure progress
Step 2: Think About The Time & Effort Required
How much time can you set aside for your second job?
This is particularly necessary to think about if you are on active duty. Serving full-time is time-consuming and tiring as it is.
Are you willing (and able) to spend the little spare time you have working? Only proceed if the answer is yes.
Step 3: Budget Your Time
This is essentially knowing when you can work. It might seem trivial, but having this well thought out makes a difference. If you can only work on the weekends, for example, you will have to look for weekend gigs.
Step 4: Research 2nd Job Ideas
This is the homework part.
The ideal job is one where what you have to offer matches what is being demanded. It can be a bit overwhelming to look for all the potential jobs, so we have given you a list in the next section. What you have to do is narrow down the options based on your income goals and work schedule.
Step 5: Hustle
This is where the actions begin. You can apply for jobs, offer your own services, or make a habit of browsing job listings daily.
Step 6: Revise as Needed
It is not a rule to pick one side hustle and stick with it forever. So, if, after a while, you realize it is not a good fit, regardless of the reason(s), you can change to another one.
To make the most out of your opportunity to work on the side, be flexible and adaptable.
7 Ways to Make Extra Money While in the Military
Option 1: Running Errands
This is one of the most common part-time jobs for military personnel. Even though you will not make the most money in the military running errands, it is a simple side hustle if you have spare time. You can easily register with services like taskrabbit.com to access job listings.
According to Glassdoor, you can make anywhere between $15 and $75 per hour on Task Rabbit. The specific pay depends on the task you take.
Option 2: Bagging Groceries
This is one of the most flexible side jobs in the military. You can do it in the evenings or on the weekends at your local commissary. To become a grocery bagger, reach out to the head bagger at the commissary first. Military.com says you can make a bit more than $9 per hour working as a commissary bagger.
Option 3: Babysitting
Within the military community, babysitting is always in high demand. You can offer the service on your own or register with already-established services, such as sittercity.com.
Rates vary, but typically, a babysitter on sittercity.com can make between $17.5 and $20 per hour.
Option 4: House-sitting
This is one of the best second jobs for active duty military you can take.
Just think of it as crashing at someone's house for a few weeks. Usually, it would be for fellow military personnel on temporary duty or leave.
A good place to start looking for this type of job is Trusted House Sitters. You can make between $20 to $40 a day on this site. Other places to consider are:
Mind My House: You will definitely earn more than $25

But there is an annual $20 membership fee

com: You can typically earn between $10 and $20 per hour
House Sitters America: Pay per hour is usually between $10 and $50
Option 5: Pet-sitting
If you love pets, this is the dream job to take and make extra dough. All you need to do is
create a profile on rover.com and start getting "orders." Pet sitters here can be paid up to $1,000 per month. Another place to look for pet-sitting jobs is Wag. You can make $15 per hour and earn tips too.
Host a Pet: Sitters can earn $15 to $18 per hour, but there is a 16% commission.
Fetch: The average hourly rate is $12.5
PetBacker: You can earn $10 to $20, not counting tips; however, there is a service fee of up to 25 percent
Option 6: Rent Out Your Car
You can make money in the military without exchanging labor. If you know you will not be using your car for a while, renting it to someone else can fill up your wallet.
Slightly different from renting out your car is offering car-sharing services. This is also a fool-proof way to make extra money while deployed. Hence, it is often dubbed one of the easiest jobs in the Army while side-hustling. You can do it through:
Hyrecar
Turo
Avail
Getaround
Option 7: Sell Things on the Internet
Making digital products or selling physical items on eCommerce platforms like Amazon, Etsy, and eBay is an easy way to get passive income for military personnel.
You will just need to spare a bit of time to list your products on a site and promote them. The best part about making extra money online this way is that once you get it up and running, you can make money from the same items over and over.
Examples of Digital Products to Sell:
Online Courses
Printables
E-books
Examples of Physical Items to Sell:
Clothes
Accessories
Gadgets
Option 8: Become a Blogger
Blogging is another way to make money online. The great thing about blogging as a side hustle is that there are varied streams of income you can pursue. By creating a blog, you can earn money from:
Affiliate marketing
Offer services (Such as coaching, writing, designing, etc)
Sell digital or physical products
Write sponsored content (Like ads and reviews)
You can create a blog about your military experience or virtually anything else. The best advice we can give you is pick a profitable niche and ensure it is something you like; it is very difficult to run a blog about something you hate or find boring!
Unlike most of the jobs we have listed above, you will have to shell out some money at the start as an investment. You will need to pay for the domain of your blog and to host it, for instance.
There is a high chance you will not be making money right away. Becoming a blogger is time-consuming and getting returns from it can take a while. But once it starts cashing in, you will get to pocket passive income.
Other Tips
You can look for advice from those in the military community on Reddit. Sometimes, job listings specifically for military personnel are available as well.
Frequently Asked Questions (FAQs)
Why start a military side hustle?
There are many reasons why a person might want to hustle on the side.
It can be for short-term or long-term financial goals.
Examples of Short-Term Financial Goals
Buying a product
Reducing debt
Building an emergency fund
Examples of Long-Term Financial Goals
Saving for retirement
Saving for a child's education
Becoming financially free
Can you have a side job in the military?
Yes, you can. But you will have to seek permission.
Your command in order will determine if you can work a second job. Typically, he or she will make this decision after verifying that:
You are not working a security-risky job
The job will not interfere with your military obligations
The job will not pose ethical concerns
Conclusion
There are 4 steps to take note of when learning how to make extra money in the military, and we have provided a list of 7 potential hustles for you to consider, from active income to passive income options.
Hopefully, you can find one that suits you. If you do, make sure to share it with us in the comments. We (and surely other readers) would love to hear from you!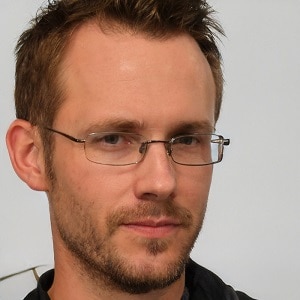 I am Everett Bledsoe, taking on the responsibility of content producer for The Soldiers Project. My purpose in this project is to give honest reviews on the gear utilized and tested over time. Of course, you cannot go wrong when checking out our package of information and guide, too, as they come from reliable sources and years of experience.