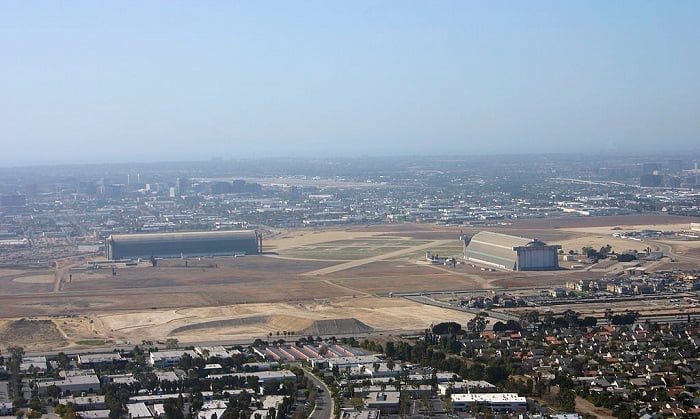 California is known for having a lot of well-known destinations, like Silicon Valley, Disneyland, and Hollywood. The state has plenty of beaches and redwood trees. But do you know what else abounds in California? MILITARY BASES.
There are actually 41 military bases in California! More specifically, there are 8 Army bases, 7 Air Force bases, 7 Marine Corps bases, 15 Navy bases, 2 Coast Guard bases, and 2 Joint bases.
Now that you have the answer to "How many military bases are in California?" read the rest of this article to find the bits and pieces of each base!


Army Bases in California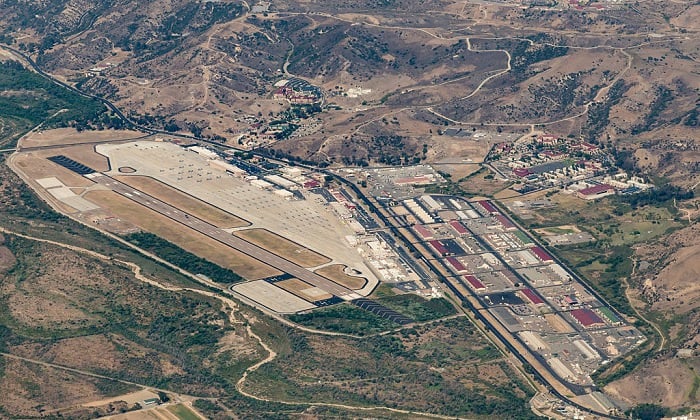 1. Fort Irwin Base
Fort Irwin is an age-old base located in Barstow. Its name honors General George Irwin, who was the 57th Field Artillery Brigade's commander in the First World War. The entire base includes over 642,000 acres of training area, which is as large as Rhode Island!
2. Presidio of Monterey Base
As stated in its name, this base is located in Monterey. It is one of the oldest bases in California and can be traced back to the Spanish periods. Today, it is home to the 517th Training Group, 229th Military Intelligence Battalion, Information Domination Unit,…
3. Fort Hunter Liggett Base
This is another base in Monterey. It is about 150 miles north of LA and 150 miles south of San Francisco. It spans across 165,000 acres of land, making it one of the largest reserve command posts in the U.S.
4. Camp Parks PRFTA
This base is an old and less-active one in Dublin. Initially, it was established for the Navy and Second World War. However, it later became a place for Californian criminals. In 1959, it was reverted into a military base, which operated on a stand-by status until 1980. Nevertheless, its troops partake actively in the Korean War, Vietnam War, and even recent Arabian ones.
5. Camp HAAN
This is a 79-year-old base in Riverside. It was established, during the Second World War, as a training camp for 80,000 soldiers. As the war continued, it switched from a training center to a place for prisoners of war. Later, it became a separation center.
6. Camp Roberts
Another base in Monterey, Camp Roberts was constructed in 1940 for the Second World War. It opened in 1941 and was the world's largest military training facility at the time.
7. Camp San Luis Obispo
Camp San Luis Obispo was a Cantonment Area and Infantry Division Camp during the Second World War. Now, it is still an excellent training facility that provides operational and logistical support alongside training to both civilian and military agencies in the area.
8. Sierra Army Depot
This base was established in 1942 as a storage facility for Treasury Department supplies. Today, it is a rapid deployment center that provides logistical support and long-term sustainment.
Air Force Bases in California
1. Camp Beale
This base is on California's west coast, hosting and training the 9th Reconnaissance Wing to be combat-ready for conflicts in or outside of the U.S. It is also where the chemical warfare service depot and quartermaster depot reside.
2. Edwards AFB
This base is on the border of Kern, Los Angeles, and San Bernardino, in Antelope Valley. It is operated by the 95th Air Base wing. But it is also home to the 412th Test Wing and associate units.
3. Los Angeles AFB
This base in El Segundo houses the 61st Air Base Wing and Air Force Space Command's Missile Systems Center. Other facilities include an exchange, food court, library, pharmacy, etc.
4. Travis AFB
This base is known for having an airport that serves as a gateway to the Pacific and as the largest employer in California. Its population is at ~3,770 civilians. It also houses over 7,200 active Air Force personnel and 4,000 Air Force reservists.
5. Vandenberg AFB
Vandenberge in northwest Lompoc is a space base under the 30th Space Wing of A.F Space Command. It primarily conducts space and missing tests.
6. March Air Reserve Base
This is one of the oldest military camps—tracing back to 1918. It is between Riverside and Moreno Valley. In the past, it was a Cold War strategic point of the Western.
7. Mcclellan AFB
This is a former base that operated from 1935 until 2001 in Sacramento. It was a maintenance facility and logistics center for aircraft and equipment used by the A.F Materiel Command.
Marine Corps Bases in California
1. Marine Corps Logistics Base Barstow
MCLB Barstow was founded in 1942 as a depot for the Navy. Today, its mission is to support the Marine Corps. It ensures that active troops are always ready-to-go. Another mission is keeping facilities in tip-top conditions.
2. Camp Pendleton
This used to be a temporary installation for the Second World War, but now, it is an important base for amphibious training for ~40 different units.
3. MCAS Miramar
This 23,000-acre base is home to the 3rd Marine Aircraft Wing and its five subdivisions, as well as the Combat Logistics Company 11 and the Marine Aircraft Group 46.
4. MCRD San Diego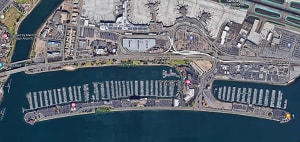 This is one of the world's largest training facilities, with 20,000 recruits each year. It neighbors the San Diego Airport and Naval Training Center.
5. Twentynine Palms
This is also referred to as the MCAGCC Combat Center, built after 1949. There are currently 11 units (The 7th Marine Regiment, 3rd LAR Battalion, 1st Tank Battalion, etc.) residing here.
6. Mountain Training Center
This is a training facility in the Toiyabe Forest, designed to prepare forces in tough settings. Despite being in the middle of nowhere, the base has a hospital and a theater.
7. Camp Talega
This base, nicknamed Tent Camp 3 ½, is a tent camp based north of Camp Pendleton. It played a major role in 1975 as a Vietnamese resettlement camp.
1. NAWS China Lake Base
This, founded in 1943, supports the Navy as a place to maintain, test, and evaluate operations. The experts here are involved in many research missions/projects.
2. NAS Lemoore Base
This is a jet base that hosts the Strike Fighter Wing Pacific as well as Carrier Air Wing 2, 9, 9, 11, and 14. It also hosts associated squadrons and tenant units.
3. Naval Base Coronado
This base on Silver Strand and over the bay in San Diego hosts 30 tenant units, 5,000 military troops, and 7,000 rotating students/reserve troops.
4. Military Ocean Terminal Concord Base
This base's mission is to serve as a west coast distribution point for surface cargo and supply for the Armed Forces. It is controlled by the Army Surface Deployment and Distribution Command.
5. Chocolate Mountain Range
This is a large range for a variety of training activities, such as bombing and strafing. Here, the troops can practice laser attacks, ground attacks, air attacks, and rocket exercises. There are also particular areas for targeting sessions with vehicles, convoys, and building samples.
6. NWS Seal Beach
This is a large (21 square kilometers) base with over 250 buildings, 125 storage sites, and 200 trucks. It handles weapons, including the storage and transport stages.
7. Naval Postgraduate School
This is an accredited institution of the Navy exclusively based on research studies. It is one of the most prestigious universities on the West Coast.
8. Naval Hospital Pendleton Base
This is a hospital base that provides support and professional medical services for the troops on site. However, the hospital is open to anyone, including civilians.
9. Naval Air Facility
This is a military-specific airport in Imperial County, which is roughly 10 kilometers away from El Centro. In the winter, it hosts the Blue Angels flight demonstration.
10. Naval Medical Center
This is a military medical clinic that also has a school and laboratories for drug screening. It is known for having incredibly impressive technologies on site.
11. NS San Diego Base
This is a relatively small base. However, it houses over 20,000 military troops, 6,000 civilians on-site, and 50 ships across 13 piers.
12. Naval Battalion Center
Those in this center are also called "Seabees". They support the Navy, especially in terms of construction. They are involved in humanitarian activities as well.
13. NAS Point Mugu Base
This used to be a missile testing site. However, it is no longer operating as an independent base. It is now joined with Port Hueneme and San Nicolas Island as the Naval Base Ventura County.
14. Point Loma Base
This base includes seven facilities that provide support to Navy tenants and house the Naval Warfare Systems Command, Combat Training Center Pacific, etc.
15. North Island Naval Complex Base
This is one of the largest facilities owned by the Navy. It is on the Coronado peninsula's northern portion and serves as an aerospace and industrial formation.
Coast Guard Bases in California
1. ISC Alameda Base
This is in the western California—Alameda on a small island accessed via a long bridge. Hence, it is also commonly referred to as "Coast Guard Island". It spans 70 acres, hosting multiple installations. Dealing with local housing and warehousing are two of its important missions.
2. TRACEN Petaluma
This is a training site that aims to educate and improve military units' skills. It hosts the Chief Petty Officer Academy and 7 "A" schools with about 4,000 students every year.
Joint Bases in California
1. Los Alamitos Reserve Training Base
This is a joint-base that is an operational airfield, storage, and repair facility for all branches of the Forces. It has C-12 airplanes, two runaways, a flight simulator, and an air traffic contingent.
2. San Joaquin Depot
San Joaquin Depot is a key distribution point of material goods in the Pacific area of command. Here, material goods refer to clothing, textiles, electrical components, tires, and food.
Conclusion
Now, you know all 41 Californian bases, including the military bases in Northern California and the military bases in Southern California. Hopefully, this information on how many military bases are in california has been helpful!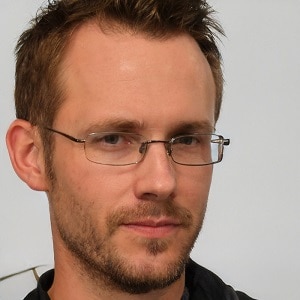 I am Everett Bledsoe, taking on the responsibility of content producer for The Soldiers Project. My purpose in this project is to give honest reviews on the gear utilized and tested over time. Of course, you cannot go wrong when checking out our package of information and guide, too, as they come from reliable sources and years of experience.