If you intend to send a military package but are unsure of what to include, you have landed on the right article. We have compiled all the best military care package ideas, which can help you decide what to send.
We have also included tips on what not to send and a brief guide on the steps you need to take to actually send the care packages for military so nowhere in the process will you feel lost. Make sure you read until the end to not miss anything important!
What to Send in a Military Care Package
The key is to put yourself in the recipient's shoes. Think carefully about what troops really want in care packages. You may think this is tricky, but hang in there!
Here are some of our suggestions to get you started:
1. Toiletries
Toiletries are practical items to include since they are necessities.
Although your military member may be able to get them in their post exchange, you can either save them the trip or get them items from their favorite brands or brands that they cannot get on base.
Common toiletries to consider packing are
Toothbrushes
Toothpastes
Shaving Lotions
Shampoos
Conditioners
Wipes
Sunscreens
Body Lotions
Deodorants
Body Sprays
For females, consider:
Note: If you are packing items that can potentially spill, we recommend putting them in a zip lock bag first.
2. Snacks
Consider:
Drink mixes (coffee, teas, fruit teas, etc.)
To-go protein (energy bars, granola bars, beef jerky, etc.)
Condiments (ketchup, chili, hot sauce, mustard, etc.)
Simple snacks (crackers, nuts, trail mixes, gum, etc.)
Regardless of the snacks you choose to pack, make sure they are well-packaged. Choose ones that do not melt and are frost-free, as they are easier to eat and make less of a mess.
3. Entertainment
You can send entertainment items for your recipients to spend during his or her free time. For example, fun things to send are books, magazines, cards, crossword puzzles, sudoku, board games, DVDs, etc.
However, you need to ensure that there is no inappropriate content. It is best to avoid sending anything with religious content and adult content.
4. Personalized Gifts
This includes items like cute handwritten letters, cards, drawings, and photographs. You can pour your heart into these and put a smile on your military recipient's face!
If you are worried about your budget, don't! Soldiers' care packages shouldn't cost a fortune. In fact, you can get free products to include in your package. For example,
Box + Packing Tape + Customs Form: You can get these from the States Postal Service (USPS) for free. They are called the "military care kit" and will be delivered to your house from 5 to 7 days if you request it to be sent to you from the USPS website.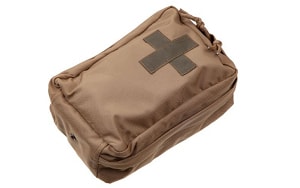 There are also companies that will send packages for troops without charge:
Through nominations:
Operation We Care
Packages from Home
Operation Gratitude
Move America Forward
American Recreational Military Services
Hershey used to be one of the few brands that send military care packages for free. But now, they do not do that anymore. Nevertheless, they are still partnering with USO to include Hershey products in USO care packages.
Care packages can be more fun (for you and the recipient) if they have a theme. Some popular Army care package ideas and deployment box ideas are:
Sports Themes:
Holiday Themes: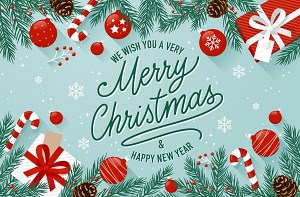 Valentine's Day (For boyfriend in the military or for husband!)
Thanksgiving
Patrick's Day
What Not to Send in a Military Care Package
Certain things are not allowed in the military. In any case, you need to make sure these are not included in your care packages: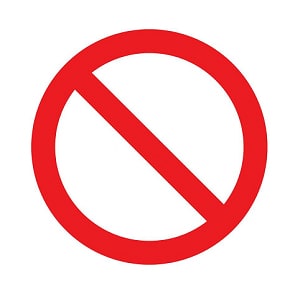 Alcohol
Carbonated Drinks
Cigarettes
Drugs or Narcotics
Fireworks
Explosive Items
Combustible Items
Batteries (Lithium)
Porno Images
There are also items that cannot be sent according to postal service regulations, such as:
Spray cans
Airbags
Ice (Dry)
Fruits
Vegetables
Nail Polish
Perfume
Make sure you do not send any of these items, as your whole care package can be confiscated even if only one of the items is prohibited. Then, your time and effort will be wasted!
This is especially essential if you are sending deployment care packages overseas. You need to make sure that your package is not violating any regulations. For this, consult the post officer you are entrusted with.
You should also not send perishable goods. Although you might think food is always a good idea, in this case, it might not be. In particular, you need to avoid sending goods with high moisture. They can easily spoil and develop mold or mildew. If your goods arrive spoiled or stale, your recipient will need to spend more time dealing with them! Obviously, you do not want a gift to become a hassle.
Check this guide to know exactly what you can not send in a military care package here!
Things to Remember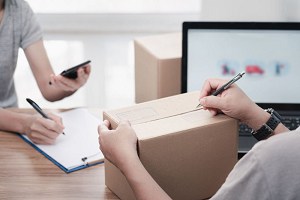 Care packages that are overstuffed are bulky and big, so they are very challenging to handle. For the gift recipient, they can pose inconveniences.
No Mixing of Non-Food & Food Items
Although it sounds like a good idea to give your recipient both non-food and food items, you should NOT pack them together in a single package. This is because sometimes, the recipient will use the items from the top to the bottom, so they will not notice there are also non-food items at the bottom. These can then spoil or become stale. Even worse, they can invite ants, mold, or mildew.
No Food Items in Glass Containers
Food items in glass containers, like jars, should be avoided because they can break during the delivery. If they break, shards in the package can potentially injure the recipient when they are unboxing.
Tips to Keep in Mind
Tip 1: Number your packages
This is necessary if you are sending multiple packages. It will help your recipient check that he or she has received all the packages, as they do not always arrive in the order you have had them delivered. Your recipient will also be reminded that other packages are on the way.
Tip 2: Include a content list
A content list of the items in your care package will help you while you are packing and help the post office handlers in case they need to repack your package when it is spilled or broken during the delivery process.
How to Send a Military Care Package
Here are the basic steps you will need to take to send a military care package:
Step 1: Fill out a customs form
This is necessary if you are sending a package for military personnel deployed overseas. You will need to do this step carefully and correctly so the package actually makes it to your recipient.
You will need to provide the following general information of your recipient: name and rank, unit details, address, and zip code.
Note: For the address, you must use your recipient's complete APO or FPO details.
Step 2: Check the size regulations
There are specific size regulations that you need to follow when sending a military care package. If your package is bigger than what is accepted, it will be confiscated and your recipient will not get anything.
In detail, your package cannot be more than 108 inches in circumference, which means the total width plus total length around the whole package.
But some units have their own specific packaging size restrictions. It is best that you consult the recipient's unit.
Conclusion
Hopefully, our article on military care package ideas gave you some inspiration. After packing your own, share your experience with us! We (and other readers) would love to hear from you!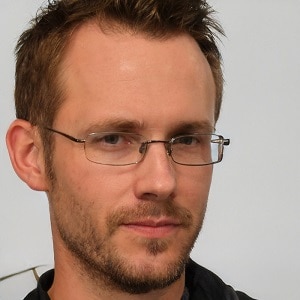 I am Everett Bledsoe, taking on the responsibility of content producer for The Soldiers Project. My purpose in this project is to give honest reviews on the gear utilized and tested over time. Of course, you cannot go wrong when checking out our package of information and guide, too, as they come from reliable sources and years of experience.