Everyone can picture two people down the aisle reading their vows and exchanging rings during a wedding, but did you know that you can also get married to your partner without them actually being there? This is referred to as a proxy marriage and it's an option if you or your partner is in the military.
A military proxy marriage weds two people legally, even if one of the two is not present. This is meant to help couples maneuver the challenges of getting married while one is in service. Now, let's dive deeper into how proxy marriage military works! In detail, we will answer the following questions:
Armed Forces Proxy Marriages
As we have said above, one option to get married in the military is through proxy marriage. It is a means of officiating the wedding of two people without a physical or in-person ceremony (but this doesn't mean there can't be one after!)
How Does a Proxy Marriage Work?
Another person will fill in for the person who's not present and say the vows on the behalf of that person. It can be an in-person occurrence or through a telephone call or a video call. In case both people cannot be present, the two present themselves virtually to an in-person officiant. As such, there are two types of proxy marriages:
(1) single proxy marriage: when one of the two individuals cannot be present physically
(2) double proxy marriage: when both of the individuals cannot be present physically
The former is often the more common case for military members.
Why Do People Opt for Marriage by Proxy Military?
You and your partner are in love and want to make it official as soon as possible. However, being in the military makes it difficult to do so – frequent deployments, long training absences, regular moves, for instance.
And although we do not want to jinx it, it is a good idea to become a spouse because then, in the event that your service partner gets injured or passes away, you will be able to receive help from the military. This is a privilege that is not available for fiancés/fiancées or boyfriends/girlfriends.
For your reference, here are some of the benefits that military spouses are entitled to:
VA Home Loans
Survivor Benefits
Dependency and Indemnity Compensation
Educational Scholarships, Loans, and Grants (For spouses and children)
Montgomery GI Bill Test Program
Marriage Enrichment Retreats
Free Military Air Travel
Army Marriage Regulations
1. Are proxy marriages recognized in the United States?
They are only recognized legally and considered binding in states that allow them. These are the states that legalize proxy marriages:
California
Only for military personnel who are serving in a conflict zone or are stationed overseas
Only single proxy marriages; double proxy marriages are not permitted: Even if both individuals are active-duty military service members
The stand-in person must have "power of attorney" (POA): They must have official POA documents
Colorado
One person has to be incarcerated or out of state
One person has to be a resident of Colorado
One person has to be in person and pay all necessary fees: This means that double proxy marriages are not permitted
Both people must be at least 18-years-old: If either/both are 16, there must be parental consent
Kansas
Same-sex proxy marriage is permitted
The estimated average fee you need to pay is $750
There is usually a 3 to 5 wait period before a marriage license is issued
Montana
Same-sex proxy marriage is permitted
Usually, fees you need to pay range from 600 dollars to 1,000 dollars
Texas
The estimated average fee you need to pay is $750
Each state will have its own rules regarding the little details, so contacting the local government is recommended. There are also services that can walk you through the entire process, so do not forget to consider this option, as well.
2. What Do You Need to Prepare for a Proxy Marriage?
You will need to present valid documents to demonstrate that there is a relationship before the marriage; this is evidence of a bona fide marriage. Necessary documents include:
affidavits (one of the bride, one of the groom, and one of the limited attorney)
written statements
photos (to show the relationship)
hotel or plane ticket receipts
an apostille document (if your partner is a foreigner): this is an authentication form for the marriage
money to process any relevant fees: this varies from state to state and depends on the service(s) you seek
Essentially, anything that can prove that a romantic relationship between you and your partner exists before the marriage. Usually, the whole process from A to Z takes about 1 to 2 weeks. It may take less time if you can afford to hire a service to help you ease through everything.
*What is an Apostille document?
It is a form of authentication that is internationally recognized. It certifies that the signature(s) on documents are authentic. It can be obtained through the state's Office of the Secretary.
3. When are Proxy Marriages Not Valid?
Proxy marriages for immigration purposes will not be validated. And the validity of any other form of marriage such as same-sex marriage depends on the law of the jurisdiction where the marriage happens. Some marriages that will SURELY NOT be recognized are:
polygamous marriages
marriages that violate public policy (ie. underage marriages, incestuous marriages)
unconsummated proxy marriages
4. Does U.S Immigration Accept Proxy Marriages?
Proxy marriages are acceptable as long as the couple consummates afterward. Pre-marital sex does not count. You and your partner can provide this with an affidavit or written confirmation statement.
5. Are Military Proxy Marriages Legal Outside the U.S?
Military proxy marriages also exist outside of the U.S. It is also legal in Gambia (under the sharia law) and Germany. However, it is outlawed in most other countries.
6. Will Proxy Marriage Be Legal Going Forward?
With the persistence of the pandemic, there have been discussions about if more countries and U.S states legalize proxy marriages. However, there are still no concrete statements regarding this matter up until the time of writing this article.
Conclusion
And that's everything you need to know about military proxy marriages. If you intend to tie the knot this way, congratulations! We hope that this article helped you in your process of working out what's best for you and your partner. Once everything is complete and in place, please let us know how it went in the comments! You are also welcome to leave any additional queries below!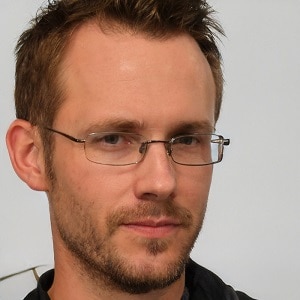 I am Everett Bledsoe, taking on the responsibility of content producer for The Soldiers Project. My purpose in this project is to give honest reviews on the gear utilized and tested over time. Of course, you cannot go wrong when checking out our package of information and guide, too, as they come from reliable sources and years of experience.