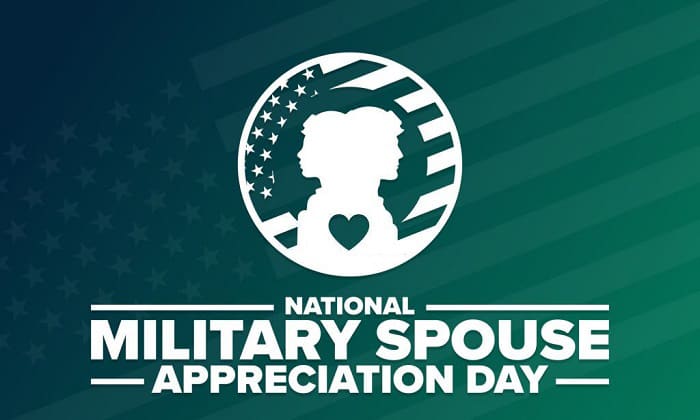 There are plenty of military appreciation days, and Military Spouse Appreciation Day is one of them. It is an important spouse day that should be marked on your military calendar. Learn more about this day by continuing to read this article! We have put together the essentials for you:
What Day is Military Spouse Appreciation Day?
It is also typically referred to as Military Wife Day or National Spouses Day in the military. On this day, you recognize and thank military spouses for their support and impact on military communities.
Military Spouse Appreciation Day is a part of National Military Appreciation Month — May, alongside Armed Forces Day, Loyalty Day, Public Service Recognition Week, VE Day, and Memorial Day.
When is Military Spouse Appreciation Day?
It is on May 6, the Friday before Mother's Day. It is one of the many "appreciation days" as part of May being Military Appreciation Month.
What Is the Brief History of Military Spouse Appreciation Day?
The significance of spouse commitment to the military, in general, and members, in particular, was recognized by President Ronald Reagan on April 17, 1984. He declared May 23, 1984, as the first Military Spouse Day with Proclamation 5184z.
After that, Caspar Weinberger, the US Secretary of Defense, standardized the day by declaring it as the Friday preceding Mother's Day.
Since then, it has been customary for the sitting President to issue a proclamation to recognize the day and encourage celebrations across the nation.
How to Celebrate Military Appreciation Day?
There is no standard to celebrate this military wife appreciation day or military husband appreciation day. Instead, there are many different ideas that you can consider. Here are a few that we have compiled from online forums:
1. Record a video message or write a letter showing your appreciation, then send it to your military spouse.
Here are a few quotes you can consider adding to your video message or letter:
"Love knows not its own depth until the hour of separation" (Kahlil Gibran)
"Love knows not distance; it hath no continent; its eyes are for the stars." (Gilbert Parker)
"Being deeply loved by someone gives you strength. Loving someone deeply gives you courage." (Lao Tzu)
"A thing is mighty big when time and distance cannot shrink it." (Zora Neale Hurston)
2. Put together a gift basket for your military spouse. Be sure to include items that you know your spouse would like or want to have.
For example, you can make care packages. Here are some samples:
1. Car Care Pack
towel, sponge, car soap, tire cleaner, windex, auto febreeze, hanging car air freshener, car wash voucher, oil change voucher, gas card, etc.
2. Spa Day Pack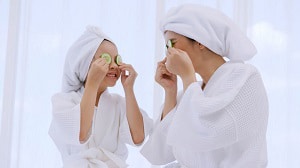 nail clipper, nail file, nail polishes, polish remover, cotton balls, massage oils, lotions, robe, slipper, scented soaks, face masks, massage voucher, manicure or pedicure voucher, etc.
3. Household Care Pack
dustpan, broom, microfiber towel, diffuser, cleaning caddy, apron, gloves, etc.
4. Garden Care Pack
potting soil, seed packets, succulents, garden gloves, hat, planters, spray nozzle, etc.
Surprise your military spouse with a homemade meal (breakfast, lunch, dinner,..) or even better, all three!
Take your military spouse out. Go somewhere to have fun or for healing time. Make sure you opt for someplace that puts a smile on your spouse's face.
Movies are one option. Many cinemas offer discounted rates for active-duty members and retired veterans.
Arrange something for or with military spouse communities and military spouse clubs.
Here is a list of military spouse communities and military spouse clubs:
Operation We Are Here: On this site, you can connect with other military and veteran spouses. In addition, you can access a range of compiled resources.
USO Coffee Connection Live: Military spouses are invited for a "coffee chat" to discuss and learn about topics in the military spouse community, such as employment and wellness.
deployments, etc.
Share resources for or with military spouses.
Military Spouse Advocacy Network: This site educates and empowers military spouses. It shares with military spouses resources and programs to overcome challenges like career + employment, deployments, transitions, etc. They also provide peer-to-peer mentorship.
com: This is a web magazine with articles providing information for military spouses on various relevant topics, including coping with the military lifestyle, deployments, etc.
Military SOS: This is another website that supports military spouses by providing information on various aspects of military life, like boot camp, relocation, retirement, etc. There are also links to connect spouses with other spouses.
Spouse Buzz: Military spouses can learn from and immerse in a community of ideas, culture, news, tricks, and tips to navigate the military spouse life.
MilSpouse Roadmap: Find tools and resources made specifically for military spouses to help you forge your own career path. There are remote work and self-employment opportunities, as well as reskilling and upskilling opportunities.
Hiring Our Heroes: There is a manifold of professional fellowship programs offered for military spouses to grow into meaningful careers. Spouses can navigate the site to find either internship programs or industry-focused programs. HOH will also help match spouses with companies.
Other Possible Benefits for Military Spouses Include
Military Spouse Career Advancement Account (MyCAA): Scholarship of up to $4,000 as financial assistance pursuing a license, certification, or associate's degree from an institute that is within the MyCAA Program.
Military Spouse Preference (MSP) Program: Military spouses are given preferential employment placement for vacant civilian positions in the Department of Defense (DoD).
Transition Employment Assistance for Military Spouses (TEAMS): A new Veterans' Employment & Training Service (VETS) curriculum just for military spouses delivering transition assistance.
How do businesses celebrate Military Spouse Appreciation Day?
Many businesses celebrate Military Spouse Appreciation Day by giving out freebies and discounts. If you do not already know this, check this list thoroughly:
Military spouse-customers can get a 15% discount (on all purchases) at Madison Grace Clothing and Love, Millie Clothing Co.
Vera Bradley, Levi's, and Ray-Ban also offer 15% off for military spouses.
Clarks and Converse also provide various discount schemes for military spouses.
Military spouses can get a 10% discount at Yankee Candle too.
Conclusion
Hopefully, you have learned a lot about National Spouse Appreciation Day. It is coming up soon, so use the information you have read in our article to celebrate the day well, and make sure you thank and show support for military spouses on this day.
If you have any other questions, you would like to ask or thoughts you would like to share, do not hesitate to leave them in the comments down below. We would love to hear from you! Also, if you think our article can benefit a friend, please share it with them!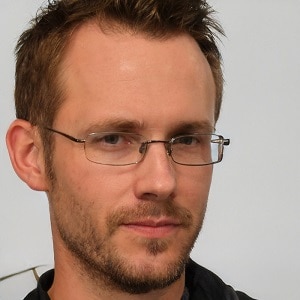 I am Everett Bledsoe, taking on the responsibility of content producer for The Soldiers Project. My purpose in this project is to give honest reviews on the gear utilized and tested over time. Of course, you cannot go wrong when checking out our package of information and guide, too, as they come from reliable sources and years of experience.