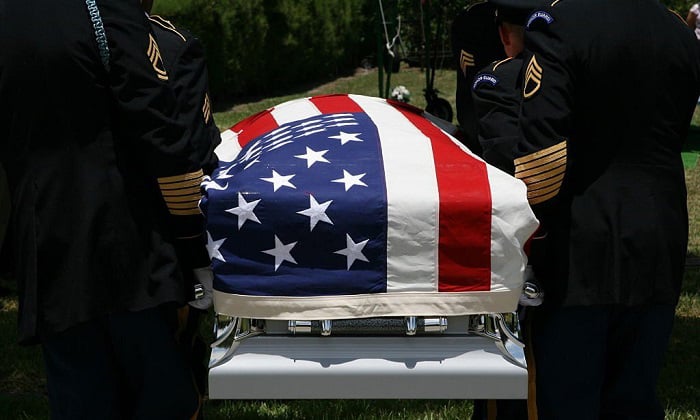 It is well known that as the spouse of a military member on active duty or a Veteran, you are entitled to various benefits. But did you know that there are military death benefits for spouses as well?
U.S military death benefits are available in a range of aspects, including health care, Internet access, and insurance, among others.
Keep reading this article on military spouse benefits after death for the details. By the end, you should have a complete understanding of military survivor benefits!
If you are a Veteran wishing to know what your spouse and/or children are entitled to in the worst case scenario, you will want to start with the answer to, "What happens to my military retirement pay when I die?" Well, the short (and unfortunate) answer is that it stops. That being said, the answer to, "Does my spouse get military retirement after death?" is also unfortunate: no.
So, are your hands tied? Luckily, NO!
There are after-death benefits that can support your spouse and/or children. Continue reading to get an idea of what they are.
Military Death Benefits for Family
1. The Death Gratuity
This is a one time tax-free payment of $100,000 for surviving family members to relieve any financial pressure that comes with the death of a military member.
To be eligible for the Death Gratuity, you must be a family member of a military member who:
died on active duty or authorized travel
died on inactive duty training
died during annual training duty orders for a period of over 13 days
had been accepted to active duty but died while traveling or under orders
The recipient order is as follows (if not the first, then the next in line):
the surviving spouse of
any surviving children
descendants of any deceased children
surviving parents
appointed executor or admin of estate
next of kin under the laws of domicile
Note: The military member can specify a beneficiary beforehand in their Record of Emergency Data, DD Form 93.
2. Dependency and Indemnity Compensation (DIC)
This is a monthly payment to eligible survivors of a military member. The member must have (one of the following):
died on active duty
died from a service-connected injury or disease
died from a non-service-connected injury or disease, and was obtaining, or entitled to obtain VA Repayment for a totally-disabling disability for

a minimum of 10 years before death, or
since release from active duty for a minimum of five years preceding death, or
for a minimum of one year before death as a former POW whose death was after Sep. 30, 1999.
The starting DIC amount for 2023 is $1,437.65. Depending on certain circumstances, there may be more pay added to the $1,437.65. For example, if the deceased military member has a child at school age, there is an extra $301.74, totaling $1,739.39.
Another example is if the surviving spouse is entitled to A&A, add $356.16. And add $166.85 if he or she is entitled to Housebound pay.
If the deceased military member did not have an eligible spouse but did have an eligible child, the rate per month would be $607.01. If he or she did have two eligible children, the rate would be $1,137.36.
3. Death Pension
This is paid to eligible dependents of deceased wartime military members. You may be eligible if you are the deceased's surviving spouse or a child (unmarried) with a countable income below the set yearly limit and the deceased military member:
was not discharged under dishonorable conditions,
served 90 days or more of active duty with at least 1 day during wartime before Sep. 7, 1980

And at least 24 months or full enlistment after Sep. 7, 1980
The Survivor Benefit Plan (SBP Military)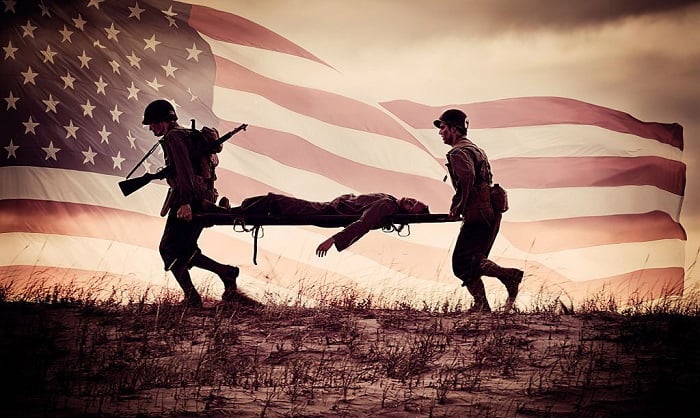 The SBP coverage includes a monthly payment, also called an annuity, paid to the surviving spouse lr or to the child(s) of the deceased military member.
Note: If the deceased military member does not have a spouse or children, then the recipient can be an "insurable interest" like a parent or a business partner.
The specific amount of SBP that is given to the recipient (aka. the annuitant) each month is a percentage of the deceased military member's retired pay.
It depends on whether the member chose a full or reduced coverage. SBPs can provide up to 55 percent of retired pay.
1. TRICARE
Just as there are TRICARE military retiree spouse benefits, there are benefits for surviving spouses and children (unmarried) of deceased military service members (active duty or retired).
They are eligible if the member died while serving or was ordered to active duty for over 30 days.
Unlike the retired, military widows benefits entail that as a surviving spouse, you can stay eligible unless you remarry. And as a child (unmarried), you can stay eligible until you reach 21 years old.
2. Basic Allowance for Housing
As a surviving spouse or child, you can continue to live in government housing for 1 year or relocate to a private quarter and receive a year of Basic Allowance for Housing (BAH) or Overseas Housing Allowance (OHA).
To be qualified for this allowance, the deceased military member must have been residing in government quarters. He or she must have been eligible for BAH or OHA allowances at the time of death as well.
3. The Affordable Connectivity Program (ACP)
A surviving spouse or child entitled to the Death Pension is also eligible for the ACP.
This program will offer up to $30 every month (or $75 for those on tribal lands) to the Internet provider so that you have a discounted Internet subscription.
In addition, you will get a one-time discount of up to $100 for the expenses of a device that accesses the Internet. The device can be a laptop, desktop computer, or tablet. But it cannot be a mobile phone, large phone, or "phablet" that enables mobile calls. Plus, its cost cannot exceed $150. A household can only have one device.
Note: You need to show eligibility via a letter from the Department of Veterans Affairs or copies of ID docs.
Military Life Insurance Death Benefits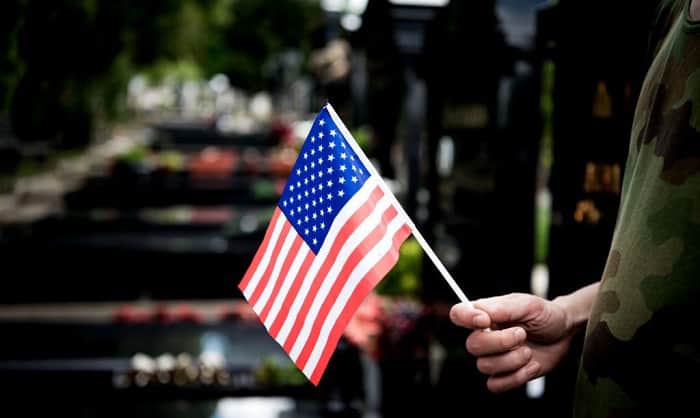 1. Active-Duty
Service Members Group Life Insurance (SGLI)
This is a military life insurance death benefit with a max coverage of $400,000. If you are the beneficiary, you can receive it in a lump sum of $400,000 or in increments of $50,000 for 36 months.
For every $1,000 covered, you will have to pay 6 cents. Plus, $1 every month. This means that for the entire $400,000, you will have to pay $25.
After 120 days of separating from active duty, the insurance terminates. If you are severely injured, then it will continue for another 2 years without charge.
The military member decides on the beneficiary.
2. Veterans
Veteran spouse benefits after death may include:
1. Veterans' Group Life Insurance (VGLI)
This is a transitional option for military members within 120 days of separating from active duty.
Note: You can sign up after 240 days, but in that case, you will need to prove that you are in good health.
The insured military member can register for coverage up to the amount he or she had through SGLI. Then, they have the option to increase it by $25,000 every 5 years, until they are 60 years old or until the max coverage of $400,000.
The military member can choose the beneficiary and make changes if needed online or through a VGLI Beneficiary Designation Form.
The rates depend on two factors: the military member's age and the amount of insurance coverage. Here is the detailed payment chart for military members aged 29 and below (as an example):
Note: Order is the coverage amount, then monthly premium rate.
$400,000; $28.00
$390,000; $27.30
$380,000; $26.60
$370,000; $25.90
$360,000; $25.20
$350,000; $24.50
$340,000; $23.80
$330,000; $23.10
$320,000; $22.40
$310,000; $21.70
$300,000; $21.00
$290,000; $20.30
$280,000; $19.60
$270,000; $18.90
$260,000; $18.20
$250,000; $17.50
$240,000; $16.80
$230,000; $16.10
$220,000; $15.40
$210,000; $14.70
$200,000; $14.00
$190,000; $13.30
$180,000; $12.60
$170,000; $11.90
$160,000; $11.20
$150,000; $10.50
$140,000; $9.80
$130,000; $9.10
$120,000; $8.40
$110,000; $7.70
$100,000; $7.00
$90,000; $6.30
$80,000; $5.60
$70,000; $4.90
$60,000; $4.20
$50,000; $3.50
$40,000; $2.80
$30,000; $2.10
$20,000; $1.40
$10,000; $0.70
2. Service-Disabled Veterans' Life Insurance (S-DVI)
The beneficiary can receive up to $10,000 for basic coverage and up to $30,000 for supplemental coverage under the S-DVI.
Here are the criteria a military member must tick in order to be eligible for the S-DVI:
3. Veterans' Mortgage Life Insurance (VMLI)
This is for disabled veterans that are qualified for a VA Specially Adapted Housing grant. It will help cover expenses that come with building or remodeling a primary home to adapt to a service disability.
The recipient will receive the same amount that is still owed it a mortgage, but in total, it will not exceed $200,000. As the mortgage balance decreases, the amount the recipient receives also decreases.
The eligibility criteria for the VMLI are as follows:

Conclusion
Now that you have reached the end of this article, you should know all the military spouse benefits after death. Hopefully, this has been informative and interesting. Furthermore, here is a detailed article on military spouse appreciation day if you needed. Since there is a lot of information, feel free to bookmark this for future reference. If you think this will benefit another reader, please help us share it with them!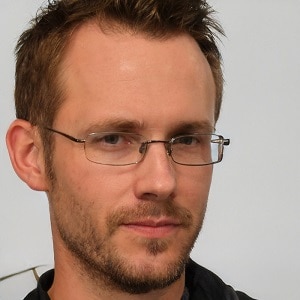 I am Everett Bledsoe, taking on the responsibility of content producer for The Soldiers Project. My purpose in this project is to give honest reviews on the gear utilized and tested over time. Of course, you cannot go wrong when checking out our package of information and guide, too, as they come from reliable sources and years of experience.