A military STAR card is a private-label credit card. The Exchange Credit Service (ECS) offers this card and the Army & Air Force Exchange Service (AAES) manages it. It is sometimes also referred to as "STAR card Army," "Navy STAR card," "Exchange STAR card," and "AAFES STAR card pay."
As you read, you will find information on what is a military star card, how this card works, where you can use it, and its benefits. So, continue reading thoroughly!
Military STAR Card 101 Is The Military STAR Card a Credit or Debit Card?
The Military STAR card is a credit card. It is meant to assist cardholders with their financial needs, including everyday and unique military lifestyle purchases.
This is what the card looks like: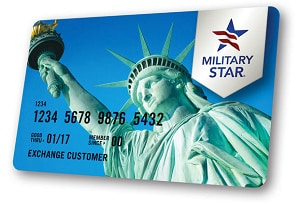 How Does a Military STAR Card Work?
When you apply for a card, you will enroll in the Military STAR Card Rewards Program, which is offered by the Exchange Credit Program. Then, you will become a STAR card military holder.
With this card, you will earn 2 percent rewards for every purchase. More specifically, 2 percent is equal to 2 points for every $1 qualifying purchase. After you earn 2,000 points, you will receive rewards cards. The cards will be delivered to the email on your military STAR card accounts in $20 increments.
You can use the rewards cards to redeem merchandise or services anywhere that accepts Exchange cards. But there is no option for cash withdrawal.
The points will be totaled on the final amount charged to your account and any returns will be deducted from your available points. You will be glad to know that reward points will not expire as long as you have purchased something once every 12 months. Plus, there is no limit to the number of cards you get a year.
As of July 28, 2022, the minimum interest charge is 50 cents. A 12.49% (variable) AR applies to retail plan purchases and a 20.49% (variable) APR applies to accounts subject to APR penalty.
Note that your interest charges may be reduced temporarily based on military activation or deployment. The lowered interest rate will be effective for the duration of your activation or deployment. Afterward, the interest charges will return to the initial rate.
If you want to ask for a temporary decrease in interest, you will have to submit a copy of your activation or deployment orders. You can do this by:
(1) sending an email to [email protected]
(2) transmitting (facsimile) to 214 465 2997
(3) mailing to the Exchange Credit Program (PO Boc 6504410, Dallas, TX 75265 0410)
What Are the Due Dates?
Due dates for monthly payments are 25 days after the conclusion of a billing cycle. Although there are no other fees (annual fee, late fee, over-limit fee) any monthly installment that turns back unpaid because of insufficient funds will receive a $25 fee.
What is the Max Credit Line?
This varies by case. If you have good credit reporting, you will get a higher credit limit. Over time, as you demonstrate solid rapport, you can request limit extensions.
Who Qualifies for a MILITARY STAR Card?
Military Personnel
Military Personnel's Families
DoD Civilians
Purple Heart Recipients
Disabled Veterans
Honorably-Discharged Veterans
Anyone else with Exchange shopping privileges is eligible to apply for a card.
Note: Aside from Exchange shopping privileges as an eligibility-determining factor, there are also credit score requirements.
To let you in on a (not-so) secret: there are roughly 1.6 million current military STAR card holders!
Can a Veteran Get a Military STAR Card?
Yes. Disabled Veterans and Veterans who were discharged under honorable conditions can get a military STAR card.
Note: If you are not a verified Veteran yet, go to vetverify.org to get verified. Then, you will be allowed to shop at shopmyexchange.com and apply for a military STAR card at myecp.com.
Where Can You Use a Military Star Card?
You can use the STAR military credit card at all military mini marts, exchanges, commissaries, uniform stores, gas stations, and other participating locations, such as:
Army and Air Force Exchange Service food courts
Express locations
Armed Forces Recreation Center resort hotels
You can also use the card online at:
(1) myNavyExchange.com
(2) shopmyexchange.com
(3) shopCGX.com
How To Use a Military STAR Card Online?
If you are wondering "Can I use my military STAR card online?" you will be glad to know that the answer is YES. You can do this by:
(1) Visit https://www.myecp.com/
(2) Click on the "Home" button on top of the page. Your screen should look like this:
(3) Log in with your User ID and password
Alternatively, you can download the Military STAR Mobile App to use your card.
What Are The Benefits of Using a Military Star Card?
Fair and Flexible Terms
This is so that you can build credit affordably and safely.
With a military STAR card, you can avail of low, competitive APR, regardless of your credit score. You will not have to worry about late, annual, or over-limit fees. In addition, there is no back-interest if 0 percent promotions expire.
Supportive Programs
There are a number of programs to support the well-being of the military community. For example, there is over $429 million in benefit savings provided to warfighters, their families, and the community in 2020 and a $1,000 interest-free military clothing plan. There is also the reduced interest deployment policy we mentioned earlier.
Multiple All-Year Discounts
Many discounts help you save money throughout the year. In detail, there are:
Promotional 0 percent interest offers
For example:
– From July 29 to August 4, cardholders can avail of 0 percent interest plus no payments for 12 months on Apple purchases from $499 (excluding smartphones) in a single transaction at shopmyexchange.com and Army and Air Force Exchange Service facilities.
– From July 15 to December 31, cardholders can avail of 0 percent interest plus no payments for 12 months on CPO Selectee Military Clothing purchases at participating Exchange Military Clothing locations: Fort Sam Houston, NAS JRB, Tinker AFB, Okinawa Kadena MCSS, Lackland AFB, and all other Marine Corps locations.
Fixed monthly payments with "Pay Your Way" for 36, 48, or 60 months
– "Pay Your Way" is a special financing plant for cardholders. With it, you can budget for big purchases. You can choose your payment upfront, get a reduced 9.995 APR, and earn rewards with each purchase. In detail, the options are
(1) 36 months payments: $300 minimum purchase
(3) 48 monthly payments: $500 minimum purchase
(3) 60 monthly payments: $1,000 minimum purchase
Exclusive savings for cardholders
For example:
– From July 29 to August 4, cardholders receive $10 off of $50 (or more) on standard-priced kids' clothing and footwear purchases.
Free standard shipping on myNavyExchange.com and shopmyexchange.com
Pros & Cons of Using a Military Star Card
Pros
You can build credit, which will help you later when seeking a car or home loans.
When your account is approved, you will receive a 10% discount for purchases on the first day. It will be applied as a credit on your first monthly billing statement.
Cardholders can also acquire personal dividends via the Military STAR Rewards Program. It is a "thank you" for shopping at the
A 5 cents discount per gallon of fuel at military base gas stations.
10 percent discount for military base food courts.
Cardholders can authorize additional users of their cards, as long as the added user is at least 18 years old and have Exchange privileges.
Cons
The military can take payment from your account for missed payments.
It is a private-label credit card so it cannot be used everywhere.
It can not be used for off-base purchases.
How To Get a Military STAR Card?
The application is fairly straightforward. You just need to:
(1) Visit https://www.myecp.com/
(2) Click on the "Apply Now" Button at the top of the page
(3) Fill out the form that pops up
The form will ask for your:
Part 1: Personal Information
– First Name
– Middle Initial
– Last Name
– Suffix
– Social Security Number
– Date of Birth
Part 2: Current Address
– Address Line 1
– Address Line 2
– City
– State
– Zip Code
– Time at Present Address (In Years and Months)
Part 3: Income Information
– Total Monthly Income (In Whole Dollars)
Part 4: Employment Information
– Current Employer
– Time with Current Employer (In Years and Months)
Part 4: Other Information
– Mother's Maiden Name
– Monthly Mortgage or Rent Payment
Part 5: Contact Information
– Email Address
– Mobile Phone Number
At the end of the form, you will also see:
– Mobile Disclosure
– Agreements and Disclosures
– Agency Disclosure Notice
– Exchange Credit Program Account Opening Disclosures
Note: You will have to confirm that you have read and agree to all the disclosures in addition to the terms and conditions.
If you want to inquire about the card, you can reach out through:
Phone: 1 877 891 7827
Email: [email protected]
Fax: 1 214 465 2702
Mail: PO Box 650410 Dallas, TX 75265 0410
Conclusion
Now, you should have a solid grasp of, "What is a military STAR card?" If you want to dig deeper on your own, feel free to visit the official site myecp.com.
If you found this article helpful, please share it with other readers. You are also welcome to comment any follow-up thoughts or questions. We will try to get back to you as soon as possible!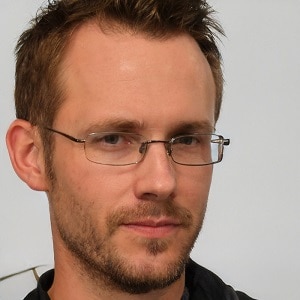 I am Everett Bledsoe, taking on the responsibility of content producer for The Soldiers Project. My purpose in this project is to give honest reviews on the gear utilized and tested over time. Of course, you cannot go wrong when checking out our package of information and guide, too, as they come from reliable sources and years of experience.