In Latin America, Columbia is one of the most well-trained militaries. Therefore, global security companies often seek Columbian veterans. They are typically deployed to countries that are far away, like Iraq and Yemen.
However, recently 26 Columbian vets revealed they had been a lot closer to home: Haiti. They are believed to be involved in the assassination of Haiti's President Jovenel Moïse.
Interested in learning more about what else is known about this? Continue reading our Murder mystery: what were Colombian military vets doing in Haiti? article here.
What Were Colombian Military Vets Doing in Haiti?
Who was killed?
At 1 A.M EDT on July 7th, 2021, President Jovenel Moïse was killed at his residence in Pèlerin 5, Pétion-Ville, Haiti.
He was shot 12 times. Bullet wounds were identified on his forehead and torso. His left eye was gouged out and the bones in his ankle and arms were broken.
He died at the scene and was found on the floor soaked in blood.
A bit of context on President Jovenel Moïse:
Moïse had many protests because, during his tenure, the nation's already-terrible state was further aggravated. In May 2019, he was also allegedly involved in a $2 billion embezzlement. When he sought to extend his presidency and did so by ruling by decree in 2020, a lot of people were very unhappy. He selected mayors and local councilors, then proposed a referendum to get rid of constitutional safeguards.
After the Superior Council of the Judiciary announced that his office would end in early 2021, he argued that he was entitled to an extension of 1 year because of the delay when he took office.
Needless to say, the opposition was massive. People accused him of overstaying his term. It was so bad that there was an attempted coup on February 7, 2021.
Who was injured?
His wife (First Lady) Martine Moïse was shot a few times, but these were not fatal.
She received emergency treatment through an airlift to the United States.
No one else was killed or hurt at the residence, including Moïse's bodyguards and other security guards.
Though, two staff at the residence were found tied up together.
What did the police do?
On the same day, the police caught 20 suspected assassins and killed 2.
There is still an ongoing manhunt for the perpetrators.
2 Haitian Americans were also caught and considered a part of the mercenaries.
They claimed to have been hired as translators and did know of the Columbians' assassination plan.
Family members of the Columbian suspects say that they were hired to provide safety in Haiti.
Giovanna Romero, the widow of one of the Colombian vets killed, insists that her husband would never sign up for a murder operation, regardless of how much he was paid.
According to Haitian officials, the Columbian veterans were key players in a highly organized assassination scheme. However, doubts are cast by others. For many, it did not make much sense that no one else was injured or killed.
Why were the Columbian vets in Haiti?
Let's circle back to the very beginning to answer this question. Columbian vets, after separating from the military, would often take up jobs at global private security companies. This was not uncommon because they had the experience and skill sets to qualify, and they would be earning a lot more than they would have in Columbia. So, that is why Columbian veterans were in Haiti in the first place.
Who Hired the Columbian Vets as Mercenaries?
Suspect 1: Christian Emmanuel Sanon
Although nothing is confirmed, the police have a face for the key suspect: Christian Emmanuel Sanon. Sanon is a 63 years old doctor based in Florida. He had arrived in Haiti earlier in June for "political motives." The police also found that Sanon carried weapons, ammunition, and a Drug Enforcement Administration cap.
The police chief believes that Sanon was the man behind all this, hiring 26 of the 28 Columbian vets squad through CTU, a Miami-based company run by Venezuelan Tony Intriago. Sanon was also "the first person" one of the Colombian suspects called when police caught them. Perhaps the original mission was to protect Emmanuel Sanon, but it changed afterward.
Suspect 2: John Joel Joseph
Another suspect is John Joel Joseph, a former Haitian senator. He allegedly provided weapons and planned meetings for the squad. As of now, Joseph is under arrest in Jamaica in January.
The third suspect is Joseph Felix Badio, who was an official of the "Anti-Corruption Unit" in the Justice Ministry. However, he is still on the run.
Suspect 3: Prime Minister Ariel Henry
In early February 2022, CNN updated a new suspect: Prime Minister Ariel Henry. Allegedly, the Prime Minister met with Badio on the night of the crime. It is believed that Henry was the man behind the planning and the cover-up of the assassination.
In early August, police investigators revealed that there was evidence of phone calls being made between Henry and Badio, in the hours following the assassination. Fort Claude was the top prosecutor for this, and he went public with his formal questioning request. Days later, Henry fired him. Any person would find this suspicious, right?
Here is a bit of context on Henry: He became prime minister on July 20 (after Moïse was killed) based on a power-sharing agreement. He had been nominated to the post two days prior to the murder but had not yet been sworn in. It was not until mid-July that other embassies, including the American and European Union, called for Henry to take power.
Arrested: Rodolphe Jaar
Rodolphe Jaar is a 49 years old, dual Haitian-Chilean citizen. He was arrested for conspiring and providing materials for the death of President Moïse. In an interview with the FBI on December 9, he admitted that he supplied firearms and ammunition to the Columbians.
In addition, he uncovered that the operation was initially to kidnap the President at the airport, but this changed to a murder operation.
How Did the Columbians Vets Reach the President?
Based on video footage supposed to have been taken by residents, a group of armed men in black came to the residence in multiple vehicles. They forced a man (believed to be a security guard) to lie face down by yelling over a loudspeaker, "DEA operation, everybody, stay down!" in English.
Given that cartridge cases were found at the crime scene of the ground between the gatehouse and the residence, it was safe to assume that multiple shots were fired.
But here is where the story stops making sense. The only people wounded by bullets were the President and the First Lady. Was it possible that the guards were in on it too? The group seems to have encountered no trouble until their getaway.
What Is Happening Now?
Haiti, one of the world's poorest countries and already beaten with consecutive natural disasters, is succumbing to political instability and economic crises.
There is no longer a formal investigation into the assassination. This conclusion is drawn from the fact that investigators' requests are repeatedly ignored. It seems as though someone is trying to quickly end and cover up the case.
Columbia's consul in Haiti is receiving threats following its attempt to provide assistance to the 18 Columbian vets held in custody. The threats were directed at Julio Cesar Santa Martinez, who is Colombia's sole representative in Haiti.
Who Is in Charge Now?
Immediately after, Prime Minister Claude Joseph declared himself interim president.
But a while later, Ariel Henry proclaimed himself acting president as he was appointed as the new prime minister a few days before Moïse's death.
He eventually took power on July 20.
But as you have read, he has recently been deemed a top suspect in the assassination.
What Was the Colombian Military Doing?
The Colombian government has been and still is cooperating with Haitian authorities. Although they have complained that the Columbian vets are being mistreated in Haitian jails and this was not a groundless complaint. It followed the Columbia consul's visit to check on the veterans' health and provide them with toiletries.
Colombia's foreign minister has also sent a letter to the International Red Cross, urging them to visit and document the condition. She states that none of the vets were allowed to have lawyers, and two of them had been tortured.
Conclusion
Case in point: everything is still murky with the murder mystery. You have read the facts and the updates on culprits that we have curated from various news sources. Hopefully, you have found this informative and interesting. Also, share any thoughts and questions you have with us in the comments down below.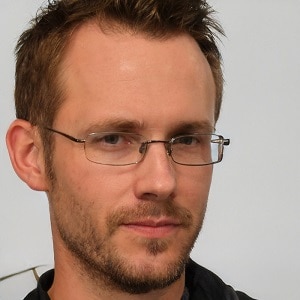 I am Everett Bledsoe, taking on the responsibility of content producer for The Soldiers Project. My purpose in this project is to give honest reviews on the gear utilized and tested over time. Of course, you cannot go wrong when checking out our package of information and guide, too, as they come from reliable sources and years of experience.