The first sign of plantar fasciitis is when you feel a stabbing pain in your heel when you step out of bed in the morning. Sometimes, the pain radiates along the bottom of your feet. To reduce this discomfort, you'll need to wear the best tactical boots for plantar fasciitis.
Anyone can have plantar fasciitis, but the most likely candidates are men aged 40-70 years with an active lifestyle. If you already suffer from flat feet, high arches, or any sort of foot arch problems, then you're also more likely to get this foot condition.
The pain becomes more severe when sitting or standing for long periods, so you need the proper footwear.
Boots for plantar fasciitis should help reduce the pain rather than worsen it. Here are some things to consider when finding a good pair of tactical boots for this condition.
Fitting: Getting the proper fit is important to find the right boots for plantar fasciitis. You don't want tight shoes as they only aggravate the condition. Look for a wide toe box, and don't be afraid to go up a size to accommodate custom orthotics.
Support: You want the best arch support from your boots to relieve pain. Make sure that the heels are slightly raised, about 1-2 inches. Also, look for boots with a supportive heel cup and high ankle coverage.
Cushion: Adequate cushioning is vital for the comfort of your tactical boots. The insoles should support your steps on hard ground. A thick midsole also helps ensure stability.
We'll be providing more tips in the buying guide below. For those suffering from plantar fasciitis, here are the top seven brands that we recommend.
---
Bates Men's Tactical Sport Boot
Comfortable to walk
Durable construction
Doesn't cost too much
---
FREE SOLDIER Boots
Offers excellent traction
Built with soft suede leather
Lightweight and waterproof
---
Danner Men's Tactical Boot
Built with sturdy leather
Lightweight and breathable
Nylon shanks provide flexibility
---
Top 7 Tactical Boots for Plantar Fasciitis Reviews
1. Bates Men's 8" Ultralite Tactical Sport Military Boot
Ultralite is the most lightweight boot model from Bates. With a shaft height of eight inches, it offers full ankle coverage support. This pair is also a great plantar fasciitis boot because it offers the right amount of cushion and comfort with its EVA midsole.
The stock cushioned inserts provide good support on their own. They're removable, which I like because I can just replace them with my preferred orthotic arch supports when they wear out. What's nice is that even if we buy another custom insert, the total cost is still lower than most boots in this list.
The best part of these boots is the side zippers. The zippers make the shoes pretty convenient to wear when the heel starts aching. Most importantly, the toe compartment feels roomy and flexible, preventing excessive supination and heel spurs.
This model is a quality pair with durable leather and a nylon upper construction. The YKK zippers work smoothly, while the breathable lining keeps my feet dry from sweat. I'm also confident I won't slip and aggravate my foot condition, thanks to the deep lugs on the rubber outsole.
Heads-up:
However, this pair isn't waterproof enough to walk in puddles and rain.
Pros:
Doesn't cost too much, lightweight with excellent ankle support
Comfortable to walk with the EVA midsole and removable insert
Built with side zippers for great ease of use
The roomy, flexible toe compartment offers plantar fasciitis relief
Has a durable construction with nylon and leather and smooth YKK zippers
Sweat-resistant and slip-resistant
Cons:
Not completely waterproof
Bottom Line:
Overall, Ultralite is a perfect pair of military boots for high arches because it offers a lot of ankle support with its 8-inch shaft. It provides pain relief with a roomy toe compartment, EVA midsole, and removable insert.
2. FREE SOLDIER Waterproof Hiking Work Boots
These mens work boots from FREE SOLDIER seem perfect for plantar fasciitis because they feature a strengthened heel to support the ankles. With a heel height of 1.4 inches, I feel less strain on my Achilles tendon. Moreover, I think the EVA midsole's squishiness makes hiking more bearable for long hours.
My favorite is the luxurious construction of these waterproof shoes. The suede leather feels soft to my skin, while the 1000D Cordura fabric ensures the boots last for a long time. Most importantly, I feel safe walking on these boots because the geometrical patterns on the all-terrain outsole grip tightly, even on wet surfaces.
Both the exterior and interior parts of the boots are waterproof. Even when my foot starts to sweat, I don't make a wet mess because the lycra cloth lining dissipates moisture quickly. Meanwhile, the exterior surface is treated with a waterproof coating to make it easy to walk on puddles and splashes of water.
Thanks to the thin fabric, the boots are more comfortable to wear in the summer. The shoes also feel lightweight, so I don't feel tired when wearing them for too long. I actually like that the size runs wide as I can fit my custom insole pretty fine.
Heads-up:
However, these boots may squeak on the floor.
Pros:
Strengthened 1.4-inch heel provides ample ankle support and arch support
EVA midsole cushioning offers relief for long-hour hikes
Built with soft suede leather and durable 1000D Cordura fabric
All-terrain outsole offers excellent traction, even on wet surfaces
Breathable, lightweight, and waterproof
Wide size fits any custom insole for extra support
Cons:
Bottom Line:
Altogether, these FREE SOLDIER boots stand out with their durable yet lightweight construction. Also, this pair offers great relief to plantar fasciitis with its strengthened heel and EVA midsole cushioning.
3. Danner Men's Tachyon 8-Inch Tactical Boot
Danner Men's Tachyon is a great pair of police boots for plantar fasciitis. These boots have a shaft height of eight inches, providing ample ankle support. Additionally, the EVA midsole makes running easy with its excellent cushioning.
Compared to many boots, the Tachyon model is more lightweight, ensuring less fatigue when walking for hours. I love the breathability of the open-cell polyurethane (PU) footbed on top of its great shock-absorbing qualities. My feet don't feel suffocated at all, even with the rugged leather and nylon upper construction.
The nylon shanks feel as soft and supportive to the arches as the fiberglass ones. They're flexible to move in, so I can hike without any restrictions. Best of all, I appreciate that the insole is removable, as I can replace it with a better insert anytime.
While the Arcadia offers a narrower fit, the Tachyon is wider on the toe box. I like this design because it gives room for my toes to move and inhibit excessive supination. Moreover, the rubber outsole makes me feel at ease taking on any terrain with its incredible traction.
Heads-up:
However, this particular model isn't waterproof like the Arcadia.
Pros:
Lightweight and breathable to wear; with 8-inch shaft for ankle support
Nylon shanks provide flexibility with arch support
Has lots of cushioning in the EVA midsole and PU footbed
Built with sturdy leather and a nylon upper construction
Removable insole and large toe box offer great relief
Rubber outsole treads on any surface
Cons:
Bottom Line:
All in all, the Danner Tachyon offers relief for plantar fasciitis. This pair offers adequate cushioning with lots of flexibility to move around easily. Most importantly, it provides a large toe box to prevent straining the ligament.
4. Bates Men's 5-Inch Ultralite Tactical Boot
These 5-inch shoes are another good military boots for plantar fasciitis. They offer the same cushioned removable insert as the Bates 8-inch model for underfoot stability. An EVA midsole also allows these boots to offer relief from painful foot conditions.
The fit is comfortable and supportive in the right places. My ankle enjoys the firm protection from the 5-inch shaft. I like that it's not too long, so I have more flexibility to run and walk on rough terrains. The toe box offers plenty of space to wiggle around, preventing extreme supination.
Plus, the leather and nylon upper feel pretty strong. I am positive they will last for many years to come. I like the addition of the moisture-wicking mesh lining to keep my feet dry from sweat, perfect for those summer days. Also, the rubber sole works on almost any surface, giving me endless hiking possibilities.
Like any Ultralite model, this one feels lightweight to use for travel. This benefit means less foot fatigue when walking for too long. My favorite is the laces because they're easy to get in/out and seem to stay tied no matter how I move.
Heads-up:
However, this 5-inch pair doesn't have the convenience of side zippers that some models offer.
Pros:
Cushioned insert offers stability and is replaceable
EVA midsole reduces strain while the rubber sole offers great traction
5-inch shaft height provides ample support and flexibility
Spacious toe box prevents supination
Has durable leather and a nylon upper with moisture-wicking mesh
Lightweight and easy to lace-up
Cons:
No side zippers for convenience
Bottom Line:
All in all, the 5-inch Ultralite offers extreme flexibility and comfort. It has many features to support plantar fasciitis, including a roomy toe box, cushioned insert, and EVA midsole. Though it lacks side zippers, this model has laces that won't tangle.
5. Danner Men's Arcadia Boot
Arcadia offers a pair of premium duty boots for plantar fasciitis. These Danner boots feel incredibly durable with their full-grain leather and 1000D Cordura nylon. The leather feels somewhat soft and flexible out of the box, so the shoes only have a very short break-in period.
What makes these boots special is their stitchdown construction. It offers more stability underfoot, especially for standing all day on concrete floors. I like that the sole is stiffer, providing the support and ruggedness expected in serious work boots.
Plus, the fiberglass shank feels supportive on the arches and offers excellent flexibility to let me move quickly.
Danner's Airthotic footbed provides the best cushion for plantar fasciitis. This instep cups my heel and offers adequate support on the arch area for less strain. Besides the insert, I love that these boots can keep my feet dry with their waterproof GORE-TEX liner.
My favorite component is the Vibram outsole, which offers outstanding shock absorption on the heel. The ball of my foot hits the ground before my heel, resulting in less impact. I'm not afraid to walk on any surface with the rubber compound as it offers great traction.
Heads-up:
My only dislike is the width of the boots. I think it's pretty narrow, so buyers should get one size wider than what they typically wear.
Pros:
Built with a solid stitchdown construction that adds stability
Made of premium full-grain leather and 1000D Cordura nylon
Short break-in period
Flexible fiberglass shank for arch support; no-slip Vibram outsole absorbs shock
Designed with a supportive Airthotic footbed and a stiff, tough sole
Waterproof, thanks to the GORE-TEX liner
Cons:
Bottom Line:
All in all, the Arcadia boots are unparalleled in terms of durability and performance. Everything is designed to add comfort and durability. Plantar fasciitis sufferers will like the Airthotic footbed's heel cup, fiberglass shank, and shock-absorbing Vibram outsole.
6. Bates Women's Gx-8 Boot
The Gx-8 makes great womens boots for plantar fasciitis with its lightweight EVA midsole cushioning. The 5-inch shaft offers high ankle support to minimize strain and applies compression to improve comfort. These are good arch support tactical boots with a heel height of about 1-1.9 inches.
Like the popular Bates Mens Ultralite, the Gx-8 is easy to wear with its YKK side zippers. The cushioned removable insert doesn't only offer great underfoot stability but also the chance to replace it with a more therapeutic insole. Thanks to the rubber outsole, treading on ice is even possible.
The best part about the Gx-8 is it's more waterproof than the Ultralite. It features a GORE-TEX membrane to keep my feet dry from sweat and moisture. Surprisingly, the waterproof lining also feels cool in the summer, making these boots ideal all year long.
The full-grain leather and nylon upper make the Gx-8 durable to wear on rugged terrains. These boots feel lightweight and soft against my tendons. Hence, there's no need to use bandages when breaking the pair in. Best of all, this model looks stylish even when splattered with a bit of mud.
Heads-up:
However, these boots are more expensive than the Ultralite and other similar boots.
Pros:
Offers high ankle support and adequate arch support with zippers for easy wear
Eases out the strain with the lightweight EVA midsole
Removable insert offers stability and is replaceable with custom insoles
Offers excellent traction, thanks to the rubber outsole
Waterproof and cool with the breathable GORE-TEX lining
Durable, soft to the skin, and stylish
Cons:
More expensive than similar products
Bottom Line:
Overall, the Gx-8 is a stylish pair of tactical boots for women with plantar fasciitis. This model is as lightweight and flexible as the Ultralite. What makes it better is its waterproof lining that works for any season.
7. Merrell Men's Dark Mqc 2 Tactical Boot
Merrell's Dark Mqc 2 offers medium support to plantar fasciitis with its Kinetic Fit Advanced contoured insole. This part offers enhanced heel and arch construction with adequate cushion to offer flexible, intuitive support for every movement. Best of all, it's removable for easy replacement with my custom insoles.
I love the Air Cushion Viz of these combat boots as it nicely cradles my heel to keep me steady when walking on uneven grounds. Also, the 8.5-inch shaft supports my ankle to prevent supination. Most importantly, the 2-inch heel height is still within the safe range to offset pressure.
Thanks to the molded nylon arch shank, I don't feel foot strain when ascending to high grounds. With the M Select GRIP outsole, I can safely tread on any ground with these boots. Also, the shoes feel comfortable straight out of the box, so no more break-in period.
As for the material, the suede construction makes these boots pretty lightweight and comfortable for long shifts. I appreciate the breathable mesh lining because it makes the pair cool to wear in the summer. Not to mention, the Coyote color makes me look good during hiking.
Heads-up:
However, the textile upper is a non-wicking material, so I can't take these boots to water.
Pros:
Kinetic Fit Advanced removable insole offers great arch support
Air Cushion Viz cups the heel nicely for stability
Has the right shaft height for ankle support and heel size for handling pressure
Molded nylon shank reduces strain
M Select Grip offers excellent traction
Lightweight and breathable with a nice Coyote color; no break-in
Cons:
Upper doesn't wick away moisture
Bottom Line:
Altogether, the Mqc 2 is the most comfortable tactical boot for plantar fasciitis with its contoured insole and Air Cushion Viz. This pair also features the right heel size and shaft height for excellent ankle support.
What to Look for When Buying Tactical Boots for Plantar Fasciitis
Buying the proper tactical boots for plantar fasciitis is more challenging than ever. You need to pay attention to the arch support, cushioning, and other things to avoid worsening your condition.
To help you out, here are the things to consider when looking for a good pair of tactical boots for plantar fasciitis.
Finding the proper fit is crucial for alleviating the pain related to plantar fasciitis. Measure the length and width of both your feet. Don't forget the arch of every foot because ill-fitting shoes can aggravate your plantar fasciitis.
The boots offer a good fit when they don't hug the widest portion of your feet. Make sure that you can fit a finger in the toe area. This amount of space will give more toe flexibility and prevent overpronation.
Make sure that your boots are wide enough to accommodate custom orthotics. When picking a size, go up to give more wiggle room for movement. Tight boots aren't ideal for this foot condition because it puts too much stress on the affected ligament.
Support (Arch, Heel, And Ankle)
One of the ways to minimize inflammation is to get sufficient arch support underneath the feet. For plantar fasciitis, a slightly raised heel offers strong arch support. The ideal heel height is about 1-2 inches.
Anything lower than one inch can strain your Achilles tendon and aggravate your plantar fasciitis further.
Some insoles integrated into tactical boots may not be able to provide the arch support you really need. Either choose a deep footbed or removable insoles to accommodate your custom orthotics.
You also want the boots to have adequate heel cup support to help reduce the stress load on your heels. Look at the shaft height and make sure that it offers high ankle protection. Between 5 inches and 8 inches, the latter offers higher ankle support.
People who suffer from plantar fasciitis need extra cushioning to alleviate pain and provide support when walking or running. The best shoes for plantar fasciitis should have adequate cushioning under your heels and front foot. Many brands use enhanced insoles with extra memory foam to customize the fit.
A contoured and cushioned insole suits plantar fasciitis well. This type of insole will cradle the natural shape of your arch and provide exceptional support. To protect the foot from any ground forces, look for shock-absorbing qualities.
A thick midsole is ideal for this particular condition. It will help cushion your feet while providing stability.
The feel of the boots depends on the type of arch you have. If you have a high arch, you should go with a softer boot as it won't put your forefoot and heel under much localized stress. Don't go too soft though because it will negate the boot's arch support function.
Soft boots use full-grain leather or suede on the upper. They use EVA midsoles to reduce foot fatigue and prevent impact on the heel.
Now, if you have a lower arch, choose more rigid boots with ample arch support. These boots typically use a rugged type of leather with a ballistic nylon upper.
The ideal boots for plantar fasciitis shouldn't bend, except for the toes. For this reason, a composite toe is preferred over a steel toe design. The composite toe is lightweight; hence, it reduces foot fatigue.
Look for a breathable upper to feel more comfortable when wearing the boots for long periods. A moisture-wicking liner can be handy in keeping your feet dry from sweat. To make the boots wearable for any season, make sure that they're waterproof.
Wearing the boots can be challenging, so look for something that speeds up the process. Side zippers are a great help to pull the boots on and off. The laces should hold the foot in place with any movement.
How Common Is Plantar Fasciitis in Soldiers
Plantar fasciitis is the most common type of heel pain among soldiers. One study estimates the rate of this condition in the US military to be 10.5 per 1000 person-years.
Extreme situations put a lot of stress on their feet, especially when deployed in combat or in any demanding environment. They constantly run to avoid attacks and stand for prolonged periods.
What Are the Best Boots to Wear if You Have Plantar Fasciitis
The best boots for plantar fasciitis provide the right fit with ample cushioning and support. They typically have great arch support to reduce heel strain when walking or standing too long.
Some of the best brands offer removable inserts to make way for better orthotics.
What Should You Not Wear With Plantar Fasciitis
You shouldn't wear high heels as they put too much pressure on your feet. Flat footwear, like flip flops, is also not recommended for this condition because they lack arch support.
Any shoes without proper support and cushioning aren't good for this foot condition.
What Are the Best Tactical Boots for Supination
Excessive supination is a leading cause of plantar fasciitis. This condition occurs when you put too much strain on the ligament that links your toes and heel.
To help stop excessive supination, look for lightweight boots with extra cushioning and adequate toe room.
Make sure that your boots support your high arches. If your shoes don't provide adequate support, look for enhanced insoles.
What Are the Best Tactical Boots for Heel Spurs
Heel spurs often develop when your plantar fasciitis causes stress and inflammation. To reduce the strain on your heel, look for proper sole cushioning. The cushion shouldn't be too soft but a little responsive to help you move forward.
The forefoot should be flexible to bend your toes and reduce the strain when walking. Inversely, the rear must be firm to provide ample support to the heel.
Conclusion
After all the reviews, it's safe to say that the best tactical boots for plantar fasciitis should have a proper fit, support, and cushioning.
Our top favorite is the Bates Men's 8-inch Ultralite because it offers everything we need, including a removable insert and EVA midsole cushioning. Best of all, it's lightweight and durable.
For something waterproof, Danner's Arcadia might be a good alternative. These boots provide a good heel cup support with Airthotic insole. For women, the Bates Gx-8 offers the most comfortable fit.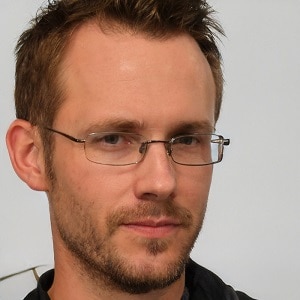 I am Everett Bledsoe, taking on the responsibility of content producer for The Soldiers Project. My purpose in this project is to give honest reviews on the gear utilized and tested over time. Of course, you cannot go wrong when checking out our package of information and guide, too, as they come from reliable sources and years of experience.