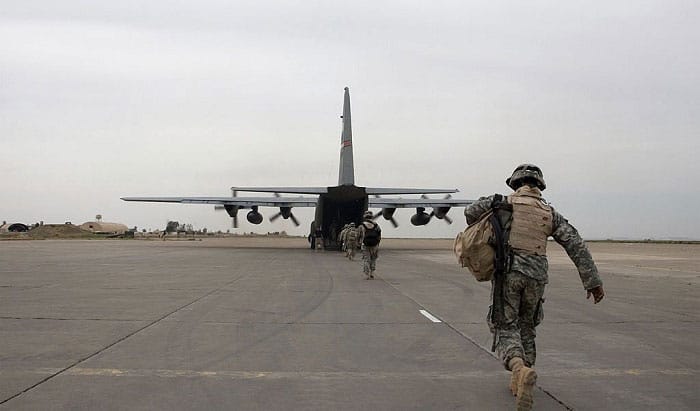 Like any other profession, the military offers servicemembers leaves. There are a few different types of military leaves, and they each have distinct policies. If you are a prospective personnel or know someone who is, you may want to know the types of military leave & how it works. Today's article will give you everything you need to know. In detail, we will go through:
The definition of military leaves
The rules and regulations of military leaves
The different types of leaves and how they work, which specifically includes:
war leaves
ordinary leaves
emergency leaves
terminal leaves
convalescent leaves
maternity/paternity leaves
permissive temporary duty
block leave
excess leave
The difference between leaves and passes
All About Military Leaves
To start, let's define what a military leave is in general terms. On Wikipedia, it is specified as permission to depart or separate from a unit for a specific amount of time.
The Military Leave Rules & Regulations
A military leave is longer than 3 days and is usually taken in the middle of the week. Members tend to use military leaves for vacation. They are recorded in the leaves and earnings statement.
There is a standard military leave policy for all of the U.S Armed Forces' branches: the Army, Air Force, Navy, Marines Corps, and Coast Guard. This policy grants every service member 30 days of leave per year. Even so, this can be changed depending on whether it is peacetime or wartime.
A member's 30-day leave time can be rolled over to the next year. However, every member can only carry a maximum of 60 leave days. If you do not use up your leave days, you lose them. It is as simple as that; leave or lose! In some cases, the 60 leave day maximum can be extended to 80 days, but this is very rare.
As of September 2020, military members can accrue up to 120 leave days. However, leaves after Sep. 30, 2020, will be dismissed if they are not used by Oct. 1, 2021.
If a servicemember still has unused leave days and completes their military commitment, then they will be paid for them when the process separation. In this case, the regular rate is applied.
When military members take leaves on the weekends or through the weekends (here weekends refer to Saturday and Sunday), they are still counted and deducted from the 30-day regulation.
For example, if you take a leave from Thursday to Tuesday, it will count as 6 days off; Thursday Friday, Saturday, Sunday, Monday, and Tuesday.
Note: Reserve and National Guard members can take military leaves for non-duty days but will not be charged for them. Here, non-duty days refer to the weekends and holidays.
You must be authorized for a leave before you actually do. This means that you cannot choose to be absent whenever you want to. If you do, it is marked down as an attendance issue and deemed a misconduct. Each branch has a different system in place for members to request leave days, so if you want to know how to do this, directly contact the relevant HR office.
Note: You will most likely have to fill out leave forms; they should be available without charge.
For most types of military leaves, you will still receive your pay and other benefits, such as your health, vision, and dental benefits. You can also still earn service credit towards retirement and remain covered on insurances like the Term Life and Accidental Death & Dismemberment and the Voluntary Life.
The 9 Types of Military Leaves
There are 9 types of military leaves: war/nationalleave, ordinary leave, emergency leave, terminal leave, convalescent leave, maternity/paternity leave, permissive temporary duty, block leave, and excess leave. Now, let's look at each of them a bit more closely!
1. War/National Emergency Leave
This refers to when the U.S President augments the Armed Forces for war-related missions, or for a national emergency affirmed by Congress.
2. Ordinary Leave
This is the regular chargeable leave time.
3. Emergency Leave
This type of leave is prioritized for processing and processed more quickly for a member to leave in the event of an emergency. However, it is still considered a chargeable leave. Most of the time, it is a family emergency. Depending on your rank and status, you may be entitled to benefits like financial relief and temporary lodging during your emergency leave military.
4. Terminal Leave
This type of leave is also known as transitional leave or accrued leave. In essence, it is when any military member takes up all his/her accumulated remaining leave before retiring or separating from the military.
Note: Active-duty members, as well as Reserve and Guard members, accrue 2.5 days every month.
On terminal leave, you will still get a paycheck alongside other benefits, such as basic housing allowance, basic subsistence allowance, and medical coverage without having to fulfill military duties. Hence, it is like civilian paid leave.
To leave, you will need to get it processed before the amount of time you want to take off. For instance, if you have 30 days of leave left and separate the forces on May 30, then you need to get your leave authorized before May 1. Part of this processing is returning your ID and gear.
Note: There may be more specific army leave regulations; contact your branch's HR to make sure
It is recommended to take your terminal leave before the ETS to better transition back into civilian life. You can use this time to prepare everything you need post-military, like job hunting.
To make the most out of a terminal leave army, here are a few tips on things you should do:
Spend time on yourself and the people you care about
Make sure you have a home to return to after you retire
Ensure you have a job when you return to civilian life
All in all, use your time wisely.
You have the option to sell your terminal leave days back to the military if you do not want them and in this case, you get 1/30 of the base for every day that you cash in. But do note that this does include taxes.
5. Convalescent Leave
This type of leave is non-chargeable and only authorized if the member has a doctor's note and signature that excuses him or her from duty for a certain amount of time.
6. Maternity/Paternity Leave
This leave is for military members who are pregnant and on active duty. You will get 6 weeks of leave. Depending on your specific situation, you may be eligible for an extra 6 weeks for Primary Caregiver leave (which is exactly what it sounds like), or 3 weeks for Secondary Caregiver Leave (in which you are the non-birth parent). This leave is chargeable and not taken off of the accrued leave balance.
7. Permissive Temporary Duty
This is often abbreviated as TDY. It is another non-chargeable leave, usually lasting for 20 days. Military members use this type of leave to travel to/between stations for purposes related to the government. While they are not charged, they cannot receive travel pay either. Most of the time, permissive temporary duty is used by a member for a permanent change of station or while they are looking for a place to live.
8. Block Leave
A block leave is when most or all of a military unit takes a leave. Generally, this occurs during the holidays. Christmas, for instance. It can also after a lengthy deployment and in the summer.
9. Excess Leave
As you might have guessed from the name, this leave refers to when a military member takes up more leave than the accrued leave time that they have. It is a non-chargeable leave.
Moreover, in the military, there are 3 other types of leaving the military without permission, read this article to know more about them!
Leave vs. Pass (Do NOT Get These Two Mixed Up!)
In the military, there are also passes. They are somewhat similar to leaves. However, they are not counted in the annual 30-day limit. A pass is a weekend day off. After four day-offs in a row, it is deemed a leave day, which IS deducted from the 30-day-per-year policy. And unlike leave days, it is not mandatory for members taking pass days to sign in and out by themselves.
Pass days can be awarded as a result of outstanding performance or special achievements. They are usually 1-day or 3-day passes.
Conclusion
As you have read, there are 9 types of military leaves & how it works. Hopefully, you have benefited from learning about these leaves and the essential information on the rules and regulations for military leaves in general.
Let us know what you thought in the comments. Also, if there are things you would like to add or ask, leave them in the comments as well. Bookmark this article for safekeeping and share it with other readers, like prospective military members.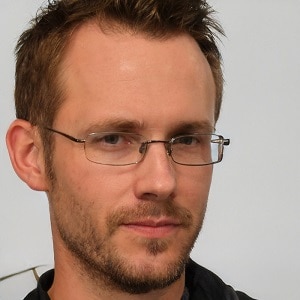 I am Everett Bledsoe, taking on the responsibility of content producer for The Soldiers Project. My purpose in this project is to give honest reviews on the gear utilized and tested over time. Of course, you cannot go wrong when checking out our package of information and guide, too, as they come from reliable sources and years of experience.