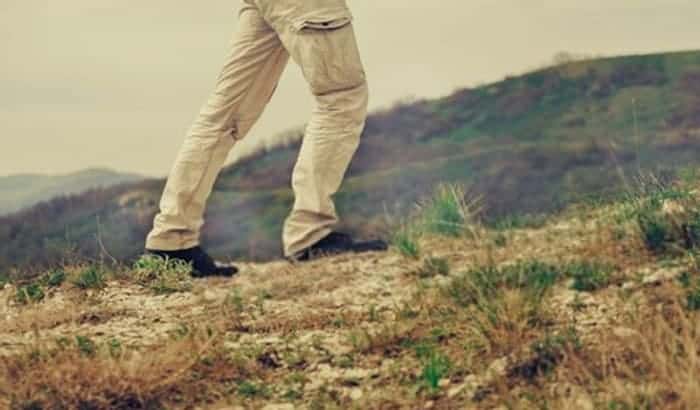 You don't need to be a law enforcer or military officer to wear a good pair of tactical pants. Today, adventurous travelers can wear this iconic style to withstand the elements in the mountains and jungles. So, what are tactical pants? Are they the same as cargo pants?
Well, tactical pants may be deemed as cargo pants, but the latter isn't essentially tactical pants. When you look closely, tactical pants are made for action. They're designed to help people defend and protect, the same as a sidearm or your favorite weapon.
How are Tactical Pants Designed
Tactical pants are specially made pants with alterations, meant as versatile everyday workwear for certain professionals. They look like cargo pants but are usually solid in color. The first tactical pants were used by mountain climbers as a heavy-duty outdoor garment, but today, these pants are designed in various styles.
Typically, tactical pants are made with lightweight fabrics, like polyester and poly cotton ripstop. The belt loops are somewhat thick to support a huge utility belt with the extra weight of other equipment. It's common for tactical pants to have outside knife pockets and several reinforcements, such as gussets and bar tacks.
The pants' buttock and knee areas are normally reinforced for added protection against abrasion. Sometimes, there are interior knee slots to accommodate neoprene knee pads up to 6mm thick. The design of tactical pants has greatly evolved from mountain climbing to law enforcement personnel.
What Makes These Pants "Tactical"
One of the things that make tactical pants "tactical" is their practicality. The job of these pants isn't only for clothing but also to help you achieve your mission. This indicates a high level of comfort, liberty of movement, and a well-designed layout of pockets to keep necessary stuff.
Practicality is also related to versatility. Since it's not possible to create a pair of pants for a particular operation, they have to be developed for a variety of missions.
These pants provide you options to distribute important gear and stuff to the sides, front, and back of your body as wanted. On top of carrying important stuff, this type of pants can give protection against the elements.
Durability is another factor that makes these pants "tactical". Since these pants are meant to be used outdoors, they can endure substantial abuse beyond normal use. They're different from the lightweight, blended cotton pants that you buy in the supermarket.
Choosing the Best Pair of Tactical Pants
There are many styles of tactical pants available today. To help you find the best pair, here are some things to consider:
Style: Tactical pants are available in various styles. There are big options, lightweight options, and special cuts for women and men. For the colors, you can choose from camouflage to olive drab and other solid colors. The fit can either be comfortably relaxed or fashionably slim.
Size: Like with any garments, find your correct size when choosing a good pair of tactical pants. Measure your waist and inseam with a flexible sewing tape measure.
Keep in mind that tactical pants sit slightly higher on your waist than your normal trousers to keep your pants from dragging down when accommodating heavy stuff.
Pocket Configuration: Make sure that the pockets are laid out practically. If you plan to carry a lot of stuff, look for plenty of pockets. Decide how much stuff you'll need to bring, and based on that, evaluate how many pockets you need.
The most popular pocket designs include a cargo pocket, knife pocket, and hidden pocket.
Material: Since you'll also be using these pants for protection, look for a fabric that can withstand elements like water and fire.
Look for fabrics that use Ripstop weaving and NyCo fabric blends to make sure that they don't tear in the crotch easily. Cotton might keep you warm in cold weather, but it's not ideal for hot climates.
Price: The price shouldn't be a hurdle when you want to get a good pair of tactical pants. Typically, expensive tactical pants equal more durability and extra features. If you have a limited budget, conduct proper research to find the best deal.
My Favorite Tactical Pants
As you begin to decide which brand to choose, here are a few of my top recommendations:
CQR Men's Tactical Pants: This pair of pants is made of Duratex fabric that's resistant to liquid, dirt, and other substances. It contains multi-purpose cargo pockets to carry different tools and equipment.
Helikon-Tex OTP Tactical Pants, Outback Line: These tactical pants are a mix of nylon and elastane fabrics. They're a perfect choice for comfort because the construction is lightweight and stretchable around the waist.
Survival Tactical Gear Tactical Pants: If you want extra knee protection, this pair of tactical pants from Survival Tactical Gear might be an excellent choice. It features plenty of gear pockets, durable Ripstop fabric, and an air circulation system to keep you cool.
Conclusion
Now, the question "what are tactical pants?" is answered. Surely, this type of pants has become more than just a staple for mountain climbing because their function extends to military missions. These pants are "tactical" because they're durable, practical, and versatile.
Have you tried buying or using a pair of tactical pants? Let us know your thoughts below. Don't forget to share the article with your friends if you like it.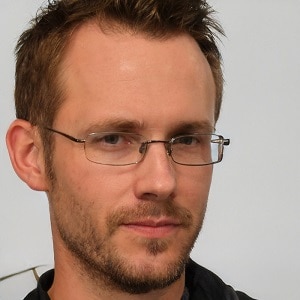 I am Everett Bledsoe, taking on the responsibility of content producer for The Soldiers Project. My purpose in this project is to give honest reviews on the gear utilized and tested over time. Of course, you cannot go wrong when checking out our package of information and guide, too, as they come from reliable sources and years of experience.