There are many jargons in the military, and one that is rather tough to decipher the meaning of is LMI. Though it contains only 3 letters, LMI can stand for a lot of different things. For example, it is not tricky to find LMI incs.
But in the military, there are 4 key meanings:
Logistics Management Institute – a private nonprofit consulting firm
Layer Management Interface – a network-protecting tool
Lead Materiel Integrator – an LMI Army allocation methodology
Liquid Metal Infiltration – a process for creating complex components
Keep reading to find the details of each of what does LMI stand for in the military!
The Different LMI Meanings in the Military Context
Meaning #1 – Logistics Management Institute Consultancy
LMI Consulting, founded in 1961 under the Kennedy administration, is dedicated to solving the country's logistic management problems and building the military communication workforce. It does so through the defense, security, and health market experts. In particular, 24 percent of LMI's workforce are veterans.
LMI offers a range of services, such as logistics, analytics, and advisory management, to help its clients pursue opportunities across the DoD, DHS, etc. Hence, it is sometimes called by its services. For example, LMI logistics is common.
When searching for information about the Logistics Management Institute, you might also come across LMI Virginia and LMI Tysons. This is because it is located in Tysons, Virginia.
If you are interested, you can check out the LMI org chart here to learn more about the structure of the firm.
Meaning #2 – Layer Management Interface
This refers to tools that enable operators to manage their networks. More specifically, they grant access to the status information, control, and configuration of each network device.
In layman's terms, what does LMI do? It minimizes the risk of network attackers to maximize network security. In the military, it is used across technological systems, notably ones for Intelligence.
Meaning #3 – Lead Materiel Integrator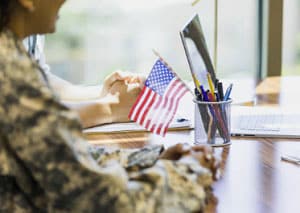 This is a methodology for distributing and redistributing processes and equipment in the Army. It involves a single manager referred to as the Army Materiel Command (AMC).
The LMI is comprehensive, helping to provide open communication and equipping forces. Plus, it will make sure that any military equipment is used efficiently through its life cycle.
In turn, the military can save money and enable its personnel to achieve optimal performance. As a whole, the military can obtain better readiness to protect the nation's interests.
Meaning #4 – Liquid Metal Infiltration
This is a process that is considered to be another form of squeeze casting. It involves pressurized gas and a die, as well as a melt chamber, to produce components in complex shapes.
It can be used to make fiber-reinforced aluminum alloys, graphite fiber-reinforced composites, and titanium—nickel alloys, to name a few.
While the military employs the LMI process in its various productions, it is not exclusive. Liquid Metal Infiltration is used in the civilian world as well.
Conclusion
Now that you have reached the end of this blog post, you should have a good grasp on "What does LMI stand for in the military?"
To recap, LMI can stand for a variety of things in the military:
LMI can be short for Logistics Management Institute, which is a private nonprofit
LMI can be short for Layer Management Interface, which is a network-protecting tool
LMI can be short for Lead Materiel Integrator, which is an LMI Army methodology
LMI can be short for Liquid Metal Infiltration, which is a process for creating complex componentsT
Hopefully, this has been helpful. If you have any relevant questions or thoughts, feel free to reach out to us in the comments down below. Also, before you leave, share this with other readers!
Read more: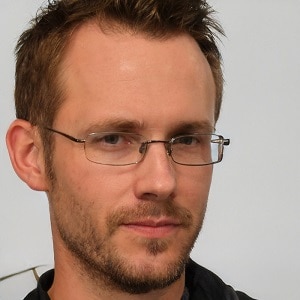 I am Everett Bledsoe, taking on the responsibility of content producer for The Soldiers Project. My purpose in this project is to give honest reviews on the gear utilized and tested over time. Of course, you cannot go wrong when checking out our package of information and guide, too, as they come from reliable sources and years of experience.