Have you always wondered what that vest worn over regular clothing to keep all important stuff accessible is? That gear is what you call a tactical vest, which has become popular among hikers and outdoor adventurers because of its great convenience. So, what is a tactical vest exactly?
A tactical vest is a heavy-duty garment worn over clothing, typically without a collar and buttons down the front. Its purpose is to offer protection and a way to carry essential items on an adventure with its multiple pockets. Let's explore more about the design and functions of the tactical vest below.
The Basic Design of Tactical Vests
Today's tactical vests aren't only used by law enforcement and the military but also for hunting, fishing, and other outdoor activities. They're designed with many straps and pockets of different sizes to store all essential items, like maps and cellphones.
These tactical vests are made for comfort. Typically, a tactical vest weighs around 2.5 lbs. The lightweight design minimizes fatigue without compromising protection.
The vest is usually durable because it's made of water-resistant Oxford and Kevlar brand fiber. Putting on and taking off the vest is easy because it comes with adjustable buckles on the sides. To keep the vest stable, a steel wire is often placed on the shoulder to link the front and back.
Some vests are designed with a holster for a sidearm to hold rifle magazines and a pouch to store shotgun shells. Most of them have Velcro to add extra compartments and storage for keeping your radio. They also can include a belt looped through the vest's bottom to hold pistol magazines.
Why Do You Need a Tactical Vest
The best advantage of tactical vests is that you get additional storage to keep your important stuff for adventure. You can store things like your radio and ammunition in easy reach. Sure, it's going to be heavy, but any tactical set-ups are like that.
Another huge benefit of these vests is the easy access to your sidearm. The sidearm can be strapped securely into the holster, keeping it out of the way.
You can also access your extra rifle magazines easily with these tactical vests. You can store up to 5-6 extra magazines in easy reach, more than sufficient when you require them. More importantly, these vests often come with webbing at all sides for you to put or attach other pouches and compartments for more versatility.
However, unlike other chest rigs, the vests can only carry a limited amount of rifle magazines.
Factors to Consider When Choosing the Best Tactical Vest
Choosing the right tactical vest is a little challenging. You need to think of many factors to meet your needs. Here are some factors to help you find the best tactical vest for your requirements.
Purpose: Think about your purpose in using the tactical vest. Do you want to use it mainly for outdoor activities, or do you want it as a backup vest to wear for military purposes? Determine how long you'll want to use the vest or whether you'll be traveling with it. These questions can help you decide whether to get a bulletproof vest or get more than one type.
Size: Sizing is important when it comes to tactical vests because it can affect the comfort level. Let a professional measure you to find the perfect fit. You'll want the vest neither too tight nor loose.
Durability: This factor is crucial for many reasons. You want the vest to be very durable, so it will last for many years in any weather condition. It should take a beating since you'll be using it outdoors in rigorous activity. The most durable materials are 600D polyester, Kevlar brand fiber, and Oxford.
What to Put on the Tactical Vest
There are so many things you can carry in your vest, and that includes:
Pepper spray
Keys
Flashlight
Notebook
Pistols
Extra Magazines
Hydration bladder
When you put things to your vest, think about easy accessibility. Put your things in logical areas that let you quickly reach the items you need the most. It's not essential to fill each attachment area.
Be careful when adding things and pouches to the front area because too much weight can snag the entire vest. Always put your magazines above bulky items and pouches for easy access. When mounting pouches, make sure that they don't interfere when you get other items on your belt.
Additional Things to Consider When Placing Gear on Your Vest
It's always wise to keep your shoulders clear when putting items on your tactical vest. Doing so allows you to block shots from your weak side. Avoid mounting items in areas that keep you from shouldering weapons.
Don't let your communications equipment and hydrating tubes get in the way. Keep them in a place where they won't snag your vest. The goal is to balance out your load.
Typically, you'd want to bring more things on your weak side for easy access with your dominant hand. That said, place some things in the middle to distribute the weight you're lifting.
Conclusion
Now that you know the answer to the question "what is a tactical vest?", I hope you can find one that suits your needs. All in all, tactical vests are important because they can keep your stuff in easy reach. Just remember to keep the load balanced to prevent snagging the vest.
Have you tried using a tactical vest? Let us know in the comments section below. Don't forget to share this article if you want others to know about the importance of tactical vests.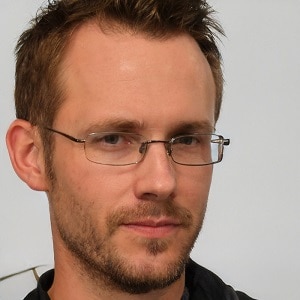 I am Everett Bledsoe, taking on the responsibility of content producer for The Soldiers Project. My purpose in this project is to give honest reviews on the gear utilized and tested over time. Of course, you cannot go wrong when checking out our package of information and guide, too, as they come from reliable sources and years of experience.