What is military surplus? Military surplus is excess materials that the military no longer needs. Rather than dumping them in a landfill, they are bought and resold, usually by entrepreneurs, at surplus stores. However, there is more to know about this topic.
Knowing the answers to all these questions will give you a complete understanding of the niche topic. Therefore, make sure you read all the way until the end.
Everything You Need to Know About Military Surplus
As mentioned earlier, the military surplus definition is extra military goods that are no longer needed. These are decommissioned and resold at surplus stores, which are available to civilians. They are also commonly referred to as Army surplus or Army Navy surplus stores.
The "goods" can be anything from embroidered patches, jackets, and helmets to spare parts, firearms, and vehicles like trucks and jeeps. Two other quite popular items are boots and headlamps.
Since the items were initially made for the organization tasked with protecting an entire nation, they have exceptional quality and are considered military grade. Moreover, they are unique, technologically advanced, and domestically produced.
So, they are definitely a steal; you will surely get more than you pay!
The items can be brand new or second-hand. Some items may have been used. This should be indicated on the specific item's description or the price tag. Otherwise, it does not hurt to ask!
The shop owners or employees will be able to tell you which items are new and which are not. Usually, second-hand items are cheaper than the ones that are brand new. So, it is possible to use price as an indicator.
What Is the History of Military Surplus
The military surplus can be traced all the way back to the American Civil War (1861 – 1865). During this time, troops received mass-produced gear and equipment. When the war ended, excess items were sold to supply stores to recoup a bit of money.
Starting from then, military surplus stores popped up all over America. These stores were most popular following the Korean War and Vietnam War. Many continue to run until today.
One of the largest stores written down in history is Bannerman's Surplus, owned by Francis Bannerman VI in the 1870s. To accommodate this store, Francis even had a storage house on Pollepel Island by the Hudson River known as Bannerman's Castle.
Who Buys Military Surplus
Loyal customers of military surplus stores and Army supply stores are hunters, outdoorsmen, survivalists, and collectors. Paintball and airsoft players are also frequent buyers. Generally, anyone who is looking for high-quality, military-issued items can shop happily at these stores.
If you do not want to be a customer at a military supply store, how about being the owner? Yes, you read that right! Nowadays, a lot of people choose to open a surplus store. So, why can't you, right? Here are the steps to start a military surplus business:
The first step that you need to take is to craft a clear business plan. Tackle the essentials, including the startup and ongoing costs, target market, pricing strategy, and business name.
If you are starting from scratch, look for a location first. Consider working with an agency to search for rental and leasing options in your chosen area. After you have the brick-and-mortar building, plan your budget for any fixtures and build-outs.
Then, take into account any software needed for tracking sales and inventory. In today's digital world, having a website or online presence is also recommended. A logo, store signage, and marketing materials are other costs that you need to include in the budget.
For ongoing costs, expect rent, insurance, and utility payments. Also, do not forget about payroll, maintenance, travel, and shipping expenses, alongside other entry fees for supply auctions.
Target markets that you can consider are civilian-military enthusiasts, ex-military, adventurists, hunters, sports fanatics, and survivalists. The best way to determine your target market is to go out and do some market research. Assess what the local community needs are, then meet the demands.
Like other stores, you will generate revenue from sales. You can offer workshops or classes as additional services to increase profits. Examples are weapons training classes and self-defense workshops, among others. An outdoor or indoor range is also a profitable "add-on" to consider.
To run a successful store, you need to have an appropriate and consistent pricing strategy. There is no "right" pricing scheme. Consider the costs and expenses as well as your brand's position in the "market".
Profit depends on how well you run your store. However, most successful owners have reported an annual profit of $45,000 to $95,000.
Finally, you need a good name for your business. Once you have a name in mind, register it. You should check the business records in your state as well as federal and state trademark records. For online platforms, check social media and web domain availability.
The second step is to establish a legal business entity, such as an LLC, corporation, etc. Afterward, apply for an EIN through the IRS website, fax, or mail to register for state and federal taxes.
Next, open a business bank account and credit card. This protects your assets, makes tax filing and accounting simpler, and helps build a company credit history for later investments.
That being said, the next step is to set up an accounting system to record all the income and expenses. This is a must to keep track of your business financial performance.
The fifth step is to acquire the required permits and licenses. If you skip this step, you may have to pay hefty fines or face a shutdown.
Following permits and licenses, you need insurance to run your business safely and lawfully. There are different types of insurances that you will need to research. But most small businesses start with General Liability Insurance.
Now that you have all the technical know-how figured out, move forward by defining your brand. A strong brand is necessary to stand out from competitors. Design a logo and choose signage. Make sure that they are both unique and easy to see.
From here, you can advertise your business through various means, like distributing flyers and putting up banners. It is also helpful to have an online presence. Being on social media and online community forums can expand your reach locally and nationally. To do this, you need a website. You can pay for website builders and do it yourself.
Lastly, you need to set up a phone system for your business. It helps filter personal life and business life conversations. Your business will be more automated and professional as well.
To wrap up, here is a glimpse into a military surplus store to inspire you!
Conclusion
Now, you know the answer to "What is military surplus?" and even more about its history and why it is worthy for buyers as well as sellers.
Did you find this article informative and interesting? If yes, please leave a comment!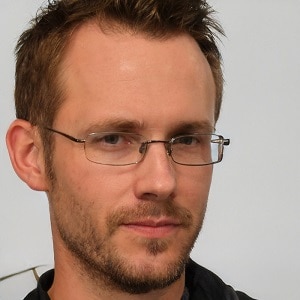 I am Everett Bledsoe, taking on the responsibility of content producer for The Soldiers Project. My purpose in this project is to give honest reviews on the gear utilized and tested over time. Of course, you cannot go wrong when checking out our package of information and guide, too, as they come from reliable sources and years of experience.