South Carolina, the state of beautiful beaches and stunning sea islands, is also home to eight military bases, which are:
Army:
Air Force Base:
Shaw
Joint Base Charleston
Navy:
NWS Charleston
Naval Hospital Charleston
Naval Hospital Beaufort
Marine Corps
MCRD Parris Island
MCAS Beaufort
We will provide more detailed information about each of the 8 South Carolina military bases below, so if you are interested, continue reading!

What Military Bases Are in South Carolina?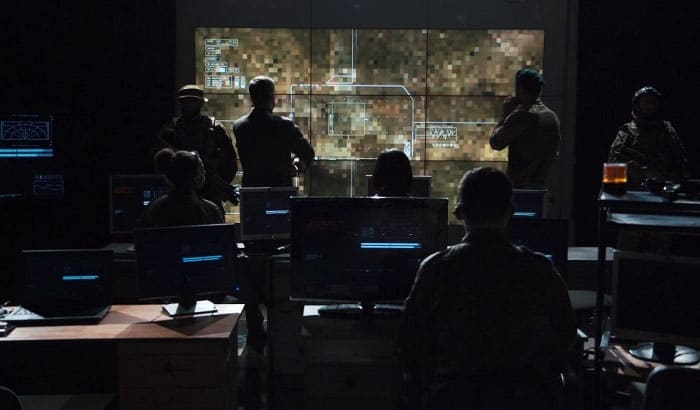 1. The Army
There is only 1 Army base in South Carolina.
Fort Jackson Army Base
Location: This base is in the northeast part of the city of Columbia, which is South Carolina's It is 138 miles from the nearest beach–Ocean Isle Beach.
Name: It is named after the United States' seventh President–Andrew Jackson, who served from 1829 to 1837. Before he was elected, Jackson was an Army General. The military base is also commonly referred to as an Initial Entry Training facility.
Purpose: It hosts basic combat training for 34% of all Army soldiers and 69% of the women personnel entering the Army every year. The base also provides advanced individual training.
Population: Approximately 36,000 soldiers depart from the base each year; plus, the number of professional troops ranges up to 8,000. There are over 3,500 active troops adding onto 12,000 civilians. Finally, there are some 45,000 retired troops.
Facilities: There are more than 100 training ranges and 1,160 buildings, all of which spans across an area of 52,000 acres. There is the Credibility Assessment school and main center, in addition to the Soldier Support Institute and the Army Chaplaincy Center.
Units: Units residing in this base include the 165th Infantry Brigade, 193rd Infantry Brigade, 81st Readiness Division, 369th AG Battalion, to name a few.
History: This base was founded in 1917 as Camp Jackson. It was made to train troops for wartime.
2. The Air Force
Shaw Air Force Base
Location: This base is in South Carolina's central side, about 40 miles east of the city of Columbia and 8.3 miles from downtown Sumter.
Name: The base honors Ervin David Shaw, who was one of the first to fly in World War I for official missions, but was killed by three aircraft that opened fire on his flight while returning from a 1918 summer surveillance mission.
Purpose: It is a host unit controlled by the Air Combat Command, and facility providing personnel and material for military operations.
Population: There are more than ~7,140 military members, ~14,000 family members, and ~730 civilian personnel.
Facilities: There are two runways. Besides, the base is currently constructing a Mission Training Complex, which is scheduled to finish by 2022.
Units: You can find the 20-th Fighter Wing, the 20-th Operations Support Squadron, the 55-th, the 77-th, and the 79-th Fighter squadrons in this base.
History: This base was established in 1941 to train and prepare pilots for World War II. In 1945, it became a base for prisoners of war. After the Second World War ended, it turned into a permanent military base, which recently assisted the Afghanistan and Iraq invasions.
Joint Base Charleston Air Force Base
Location: This base is on the eastern side of the state, in North Charleston.
Purpose: It provides flights and hosts a number of troops and reserve soldiers.
Facilities: It has an airport that serves civilians and military personnel.
Units: The 628-th Air Base Wing, 437-th Airlift Wing, and 315-th Airlift Wing, alongside other tenant units, reside here.
History: This base was constructed in 1928. It was one of the 24 small bases that merged to commence 12 new bases after the 2004 congressional legislation. Specifically, the base had conjoined the Naval Support Activity Charleston in 2010.
There are three naval bases in South Carolina.
NWS Charleston Navy Base
Location: This base is roughly 40 kilometers from the city of Charleston, on the Cooper River.
Purpose: Its number one mission is to maintain a high quality of life for the inhabitants, which includes military troops, civilians, students, and contractors. Its second mission is to support the submarine squadrons in the area, and safeguard more than 27 million tons of conventional ordnance.
Population: There are up to 10,000 people in the base, of which 4,000 are military troops, and 3,000 are civilian family members.
Facilities: On site, there are lodges and housings, as well as three schools. There is also a childcare clinic, healthcare center, and family support center. For recreational activities, there are gyms, fitness clubs, pools, parks, and courts. There is a mall and local exchange for inhabitants to shop in as well.
History: This base was built in 1941 for the Second World War. Originally, it was a depot, but it became a permanent installation following the war.
Naval Hospital Charleston Navy Base
Location: This Navy hospital is run by the US Navy and is located in the eastern region of South Carolina.
Purpose: It provides attention, support, and medical care and service for the area's military troops and civilian families. Mostly, it treats the incoming wounded.
History: It was established in 1902, which is more than a century ago. Initially, it was a 100 acres hospital, but now, it is only a little over 40 acres.
Naval Hospital Beaufort Navy Base
Location: This is another Navy hospital in South Carolina. Its primary facility is in Port Royal.
Purpose: Aside from providing medical care and services, it manages two satellite links located at the Marine Corps Air Station Beaufort and the Marine Corps Recruit Depot. This hospital is also responsible for serving the medical needs of the Laurel Bay housing complex, reserved for Marines stationed at the MCRD Parris Island and MCAS Beaufort.
History: It was commissioned back in 1949 as a standalone complex and remained one of the few hospitals standing on its own (meaning: without being a part of a large base) to serve more than 35,000 Marines, sailors, and civilian families.
4. The Marine Corps
There are two marine bases in South Carolina.
MCRD Parris Island Marine Corps Base
Location: This 8,095 acre base is in Port Royal, which is about 5 miles south of Beaufort.
Purpose: This is the Marine Corps' main recruit depot that trains enlisted Marines. It is also responsible for the Marines on the eastern side of the Mississippi River.
History: This base can be traced back all the way to the 16th century when it was used by the French and Spanish. After Union troops took over, it was used by the Navy (1861). It was not until 1891 did the Marines join and commissioned it in 1915. In 2020, Port Royal annexed it.
MCAS Beaufort Marine Corps Base
Location: The base is 5 kilometers from the city of Beaufort and 10 kilometers from the Beaufort County Airport.
Name: The base is also commonly referred to as Fightertown This nickname arose to differentiate it from the other installations in the area.
Purpose: It hosts 7 squadrons, totaling over 4,200 military troops. Nowadays, the base is also in charge of holding 2 annual airshows.
Facilities: It spans about 6,900 acres, with an air-to-air combat area, and air-to-ground combat area. The base is attached to the Laurel Bay housing complex, too. Apart from facilities for advanced training missions, the base also has a dental clinic with 5 to 7 dentists to meet oral health care needs.
Units: Some of the units within the base are the 31-st Aircraft Group, the 273-th Wing Support Squadron, the 23-rd Combat Logistics Company, and the 86-th Strike Fighter Squadron.
History: It was commissioned in 1943 for advanced training on anti-submarine patrols during the Second World War.
Conclusion
As you have read, there are eight military bases in South Carolina. Hopefully, you have gotten a better and more detailed picture of the bases from our article here. If you have any questions about what military base is in south carolina, be sure to leave them in the comments below. Also, you are very welcome to share this with other readers!
Read more: The number of military bases in North Carolina.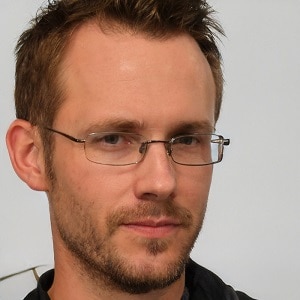 I am Everett Bledsoe, taking on the responsibility of content producer for The Soldiers Project. My purpose in this project is to give honest reviews on the gear utilized and tested over time. Of course, you cannot go wrong when checking out our package of information and guide, too, as they come from reliable sources and years of experience.