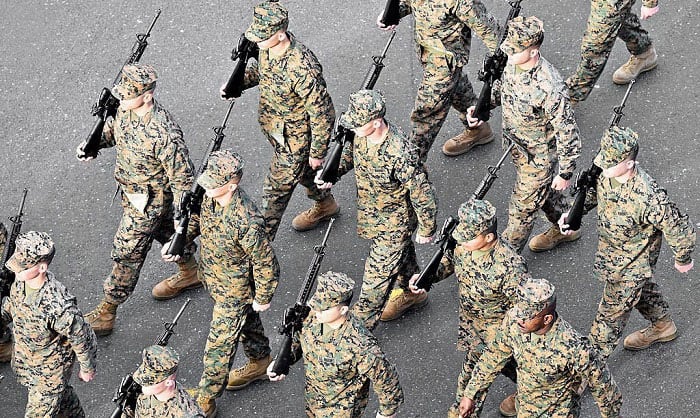 It is hard to imagine that crimes occur in the military. After all, it is the very place tasked with the responsibility of safeguarding an entire nation. However, it is true that many crimes are indeed carried out in the military. In this article, we will tell you the most common crimes that happen and deliver an answer to, "What military branch has the highest crime rate?".
Crimes on Military Bases
To start, we will look at the common crimes that happen on bases and military crime statistics:
1. Murder
This includes shootings and other homicide acts. It is typically the most publicly reported crime.
Here are three specific cases, commonly cited:
Nidal Malik Hasan opened fire In Maj, killing 13 people, of which 12 were soldiers.
At Fort Hood, Army specialist Ivan A. Lopez executed a mass shooting. He killed 3 soldiers and injured 12 people.
20-year-old Army soldier Vanessa Guillén was killed at Fort Hood base by a hammer. She was missing, and only dismembered remains were found about a month later along Leon River. The perpetrators were Aaron David Robinson and Cecily Anne Aguilar, wherein Aaron was a fellow soldier and Cecily was his girlfriend.
A quick search on homicide at Fort Hood will tell you that these cases aren't uncommon.
Between 2010 and 2013, an FBI study found that 43 people were injured and 27 were killed in 5 shootings on military grounds. And in 2019, there were at a minimum – 7 shootings.
2. Suicide
Suicide rates are high across military bases. But they are rarely openly talked about. As a result, a stigma is formed, fueling and perpetuating a vicious cycle. In 2020, it was found that the death by suicide rate for young military personnel was over 2x the rate for civilians of the same age. It, in fact, was higher than all civilian age demographics.
In 2020, the number of active-duty soldier suicides rose by 10% from 2019.
In the same year, the total number of suicides across service members rose by 15%.
In the National Guard, the rise was 32%, and in the Reserves, 18%.
To help you grasp these numbers better,
Approximately 7,057 service members died during operations since 9/11
Approximately 30,177 service members died by suicide since 9/11
That's 4 times as many!
3. Domestic Abuse & Violence
This is a serious but often overlooked crime on military bases as it is generally deemed a crime committed by military personnel. In 2017, a survey by Blue Star Family reported that about 15% of military family members did not feel safe in their relationship(s) because of domestic violence. And domestic abuse was only just recently added as a crime under the UCMJ (Uniform Code of Military Justice).
4. Sexual Assault & Rape
This refers to rape, forcible sodomy, and other unwanted physical contacts with a sexual nature. It has been a pervasive problem in the military for as long as anyone can remember, but it was not until the late 1980s did military rape laws emerge.
~20,500 service members were sexually assaulted in 2018. Of this number, 13,000 were women and 7,500 were men.
Most sexual assault cases are not reported. In 2018, 76.1% of victims revealed that they did not report the crime.
64% of women who reported an assault faced retaliation. ⅓ of victims were discharged within 7 months of reporting, and 24% separated under non-fully honorable conditions.
Sexual Crimes in the Military – What Military Branch Has the Highest Crime Rate?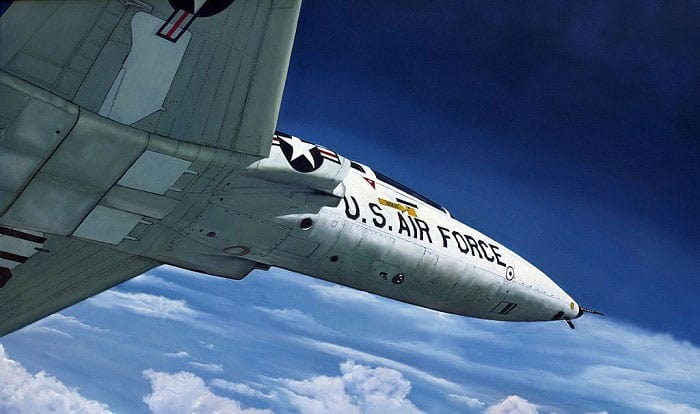 According to a Pentagon report published in 2018 based on 2014 data of over 140,000 surveys from active-duty service members, the Navy is the branch with the highest sexual assault risk.
More specifically, the riskiest place in the Navy for sexual assault is aboard the ships. This is for both men and women:
1 in every 25 men was sexually assaulted on one of the Navy's ships
Over 10% of all women were sexually assaulted at each high-risk ship over 1 year
Over 15% of all women were sexually assaulted at two
Ships that are assigned to the 96671 FPO Code are associated with risk exceeding 100 percent of the Navy's average installation-specific risk.
2. The U.S Army
Despite being the oldest branch, in terms of the risk of sexual assault, Fort Drum is considered one of the most dangerous bases for both men and women in the Army.
The following top 2 risky locations for U.S Army women are
Fort Huachuca in Arizona
Fort Riley in Kansas
The following top 2 risky locations for U.S Army men are
Fort Myer in Virginia
Fort Benning in Georgia
Note Outside of the U.S, Osan Base in Korea and Rose Barracks in Germany are also high-risk.
Lowest risk installations in terms of sexual assault for Army women are
Fort George G. Meade
Lackland Air Force Base
Fort Shafter
Fort Belvoir
Postal Area 7
Postal Area 9
Shaw Air Force Base
Wiesbaden in Germany
Caserma Ederle in Vicenza, Italy
Lowest risk installations in terms of sexual assault for Army men are
Landstuhl Med Ctr in Germany
Fort George G. Meade
Caserma Ederle in Vicenza, Italy
Lackland Air Force Base
Peterson Air Force Base
Fort Shafter
Fort Detrick
Hunter Army Airfield
3. The U.S Air Force
Air Force male and female personnel are most at risk for sexual assault at undergraduate pilot training bases.
The top 5 risky locations for U.S Air Force women are
Vance Air Force Base in Oklahoma
Altus Air Force Base in Oklahoma
Laughlin Air Force Base in Texas
Goodfellow Air Force Base in Texas
Columbus Air Force base in Mississippi
The top 5 risky locations for U.S Air Force men are
Altus Air Force Base in Oklahoma
Laughlin Air Force Base in Texas
Joint Base Anacostia – Bolling in Washington
C Luke Air Force Base in Arizona
Columbus Air Force base in Mississippi
4. The U.S Marine Corps
Among the top 5 most dangerous places for male and female Marines in terms of sexual assault risk is California's Marine Corps Air Ground Combat Center Twenty Nine Palms. For men, other risky assignment locations are Afghanistan, Korea, and Japan. For women, high-risk bases are Marine Corps Air Force Station Beaufort, Marine Corps Air Station New River, Marine Corps Air Station Yuma, United States Marine Corps Mobile, and Marine Logistics Group (3rd).
Check this guide to know more branches accept felons to join the military.
Military Towns
Based on findings from vivintsource.com, here are the top 10 safest and most dangerous towns:
10 Safest Military Towns
Quantico Military Reservation Marine Corps (Marine Corps) – Quantico, Virginia
Naval Support Activity Mechanicsburg Base (Navy) in Shiremanstown, Pennsylvania
Hanscom Air Force Base (Air Force) in Bedford, Massachusetts
Naval Weapons Station Earle Base (Navy) in Colts Neck Township, New Jersey
Patrick Air Force Base (Air Force) in Satellite Beach, Florida
Picatinny Arsenal Army Base (Army) in Rockaway, New Jersey
Lakehurst Maxfield Field (Navy) in Lakehurst, New Jersey
Naval Air Station Whidbey Island (Navy) in Oak Harbor, Washington
Pine Bluff Arsenal Army Base (Army) in White Hall, Arkansas
Air Station Cape Cod Coast Guard Base (Coast Guard) in Sandwich, Massachusetts
Moreover, here are the 6 safest branches in the military you need to know!
10 Most Dangerous Military Towns
Anniston Army Depot Base in Anniston, Alabama
Fort Polk Army Base in Leesville, Louisiana
Coast Guard Yard, Surface Forces Log Coast Guard in Baltimore, Maryland
ISC Miami Coast Guard Base in Miami Beach, Florida
Camp Atterbury Army Base in Edinburgh, Indiana
ISC Cleveland Coast Guard Base in Cleveland, Ohio
Camp Beauregard Army Base in Pineville, Louisiana
Elmendorf Air Force Base in Anchorage, Alaska
Red River Army Depot Army Base in Texarkana, Texas
MCLB Albany in Albany, Georgia
Vivintsource.com used militarybases.com to identify over ~300 active bases, then looked at the FBI 2017 Uniform Crime Reporting data for the areas, and focused on the crime rates per capita for the city the bases were located in.
Conclusion
Congrats! Now, you know the answer to, "What military branch has the highest crime rate?" We hope that you found this article helpful. Leave any thoughts and questions for us below! Thanks!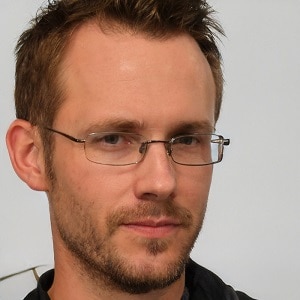 I am Everett Bledsoe, taking on the responsibility of content producer for The Soldiers Project. My purpose in this project is to give honest reviews on the gear utilized and tested over time. Of course, you cannot go wrong when checking out our package of information and guide, too, as they come from reliable sources and years of experience.