Meeting a military recruiter for the first time can be nerve-wracking. To prepare, you might want to know the answer to "What to wear when meeting a military recruiter?"
Your attire can make a statement on your behalf—an outfit that is well thought out will make a good impression. However, that does not mean you will have to put on your most expensive suit and tie. You might get side snickers and remarks about overdressing! (Reminder: the world can be unkind).
In general, it is best to go with business casual or smart casual clothes. Think blazers and office wear.
For more details on what to wear and what not to wear during meetings with military recruiters, continue reading. We will take you through the essentials and slip you a few handy tips.
Happy reading!
What to Wear When Meeting a Military Recruiter
Dress Cleanly
Here are the top three tips to guide you:
Dress to impress.
Think of it as a job interview.
Show up looking sharp and well-presented.
Try your best to satisfy these and you are good to go.
The recruiters will notice that you have put some effort into your appearance and will, without a doubt, appreciate it.
Your clothing should not be torn (Even if it is "in style") nor should it be too revealing. So, skip the torn booty shorts. No too-short crop tops or sleeveless tanks that droop and reveal all the way to your hips. For footwear, avoid flip-flops. "Fresh out of bed" or "coming from the beach" are looks that you should say no to.
Business casual or smart casual attire is your best option when it comes to picking out clothes for a military recruiter interview. A neat blouse or polo paired with a skirt or slacks should suffice. A standard button-down shirt and blazer will also be good.
Simplicity is Key
Keep it simple. Do not overdress or splurge for this occasion. We recommend a plain tee and solid pair of jeans from the daily commute section of your closet.
Neutral tones will be easier on the eyes and give you a more professional style. So, skip the neons. Try to avoid any clothes covered entirely in sparkly sequins and fluffy feathers as well. You will be sitting in an office, not showing off on the runway.
Dress Comfortably
The first meeting with your recruiter can be stressful, so you do not want your clothes to add to that discomfort. Wear comfortable clothes. Generally, it is best not to go for anything too tight. Anything that you might find yourself asking "is this too…," set it aside.
Even though you should dress comfortably, do not go overboard and show up in your pajamas. You will still want to satisfy the professional-looking criterion. The same goes for footwear.
No Offensive Attire
As with most interviews, you will want to avoid any articles of clothing that can be considered offensive. Be mindful of any graphics and details on your top and bottom.
Check that there are no inappropriate designs or typography (Even if you think it makes a good joke, this is not the time). Make sure that there is no explicit messaging. In particular, no KKK robes, no marijuana-slogan tees, anti-America caps, etc.
Also, out of respect, do not wear shirts/uniforms from another military branch. For instance, no Marines shirt in an Army interview.
Accessory Considerations
You do not need any accessories for this meeting. But a belt or watch does not hurt. A single ring, necklace, bracelet, or bangle might complement your outfit and overall look. But do not go overboard. Too many accessories may be off-putting.
It is good etiquette to not wear hats or sunglasses in an interview, so you can leave those at home as well.
You might need a backpack or tote bag with you to carry other essentials, such as application files. Apply the same rules above to any carry-ons: professional, simple, and non-offensive.
The above tips on what to wear when meeting a military recruiter are general. So, do not expect an army interview female attire edition. The guide is the same regardless of your gender.
Other Considerations
Do NOT Overspend
Even though you might want to invest in yourself for this occasion, do not drain your wallet. It should not be too pricey to dress for a military recruitment interview. If you plan to shop for new clothes, designate a budget and stick to it.
On a side note, recruiters will likely not notice that you are wearing a branded or non-branded shirt!
Do NOT Wait Until the Last Minute
Another piece of advice is to go ahead and prepare your outfit right after this article. Everything you have read and taken away from this article will still be fresh in your mind. Plus, you will not be rushed on the day and end up throwing whatever your eyes landed on first.
Spend time to style your clothes beforehand. Trust me, you do not want to be late and be making poor decisions. If you prepare ahead, you can snap pictures and ask for opinions from your family and friends as well.
They will be able to offer an objective perspective and valuable feedback. Then, you will have time to make adjustments. If you realize that what you already have at home is not appropriate, you will still have time to go out and buy it.
To wrap up, watch this video on what business casual means:
Conclusion
To recap: dress in business or smart casual that is simple but professional-looking and non-offensive.
You now know what to pick out from the closet for your upcoming meeting with a military recruiter. Hopefully, this article has somewhat relieved your nervousness. Do not hesitate to refer back to it while trying out your clothes.
If you have any other thoughts or questions, let us know in the comments. Also, feel free to share this with others.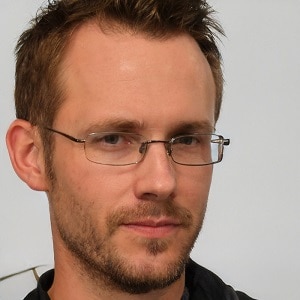 I am Everett Bledsoe, taking on the responsibility of content producer for The Soldiers Project. My purpose in this project is to give honest reviews on the gear utilized and tested over time. Of course, you cannot go wrong when checking out our package of information and guide, too, as they come from reliable sources and years of experience.