Military balls are one of the oldest traditions in the armed forces. These are celebrated by military communities across all bases in the world. Each branch hosts its own ball at different times with different schedules, so your attendance will depend on where you or your partner in service is stationed.
Given the formality of these Armed Forces balls, you may want to know when they occur to invest time and effort into preparing ahead. In this article, we have compiled answers to, "When is the military ball?" Hopefully, it will help you craft a timely plan to get ready.
In short, these are the dates for the military balls every year:
For the Army ball: June 14
For the Navy ball: October 13
For the Air Force ball: September 18
For the Marine Corps ball: November 10
For the Coast Guard ball: August 4
Behind each of the above dates are meaningful stories. So, continue reading to find out!
When is the Military Ball
1. The Army Ball
The Army began on June 14, 1775. So, every year on June 14, the military ball is held as a birthday celebration. Needless to say, it is a special event on a special day. Unlike a typical birthday party, however, the ball is to honor fallen soldiers who have bravely served the country until his or her last breath. It is also a chance for new recruits to build their morale and meet personnel from other units and/or departments.
If you know that you will be attending the Army ball, it is wise to start preparing from April or May. You will have to be ready for a lot, so it is best to not wait until the last minute. The beginning of June and remaining days leading up to the ball should only be for final touches and running down the checklist one last time.
During the Revolutionary War, on October 13, 1775, the Navy was established. Hence, the Navy ball is hosted by the US Navy League every year on this day. Be ready to show your appreciation for the Navy culture and heritage, as well as honor the Navy's inception.
As with the Army ball, you should prepare one to two months earlier for this occasion. Focus on the proper etiquette and the Navy ball dress code. Trust me, you do not want to embarrass yourself or your partner.
There are plenty of comprehensive resources that you can find online for help in this regard. Consider watching this "Get Ready with Me" VLOG:
3. The Air Force Ball
On September 18, 1947, the Air Force was formed. Per tradition, the Air Force military ball is held annually on this day. However, the date of celebration is less strict for the Air Force compared to other military branches. Balls have been enjoyed on days other than September 18 as well.
Another reason for this is because the Air Force ball is a bit more inclusive. When the invitations are sent out, ranks are not considered. You can also expect to see figures among local civilian leadership. After all, this is an occasion centered around community relationships!
4. The Marine Corps Ball
In 1775, during the Revolutionary War, the need to intercept ammunition from Britain led to the establishment of the Marine Corps. The official founding date is based on a November 10th resolution. Thus, every year, since the first Marines ball in 1925, Philadelphia, the Marines host their ball on November 10th. The main ball is also referred to as the Commander's Ball, and other local balls hosted by installations.
As with the Navy ball, it is important to familiarize yourself with the do's and don'ts of the Marines ball dress code as well as proper etiquette. Prepare ahead so you will not be lost and confused when the day comes. You want to leave a good impression or be good support for your partner if you are attending as a date.
5. The Coast Guard Ball
Thanks to Alexander Hamilton's authorization, the Coast Guard came into being on August 4, 1790. This is the day of priority for the Coast Guard ball to be held. However, it is not strictly adhered to. Many balls, across the years, were held on other days.
Even so, the special meaning behind them is not dampened. Members of the Coast Guard come together during these balls to celebrate their heritage and interact with local communities. A lot of deep relationships bud from this occasion that connects personnel with local civilian leaders.
Other Things to Note
With the dates of the balls in mind, you can now move on to planning out your preparations. Creating a schedule or timeline will be helpful. There are several things that you need to have ready and things to become familiar with.
Know and be ready for the proper attire
To make a good impression, spare time to prepare ahead. You will need to think about what to wear (From head to toe), how to style your hair and makeup, what to bring with you, etc.
A good checklist includes: dress, blazer/cover, footwear, jewelry, gloves, purse/carry-ons, hair, and makeup. Once you actually start preparing, you will realize that there is a lot to cover! Thus, it is best to start early. Plus, you have time to go shopping if certain items are not readily available at home.
Know and be ready for the standard events
In addition, you should be ready for formal events at the ball, like the receiving line. Understanding what it entails and the requirements that come with it—specific to your military branch is a good place to start.
Another example is the flag procession, where the flag enters and everyone stands up to sing the National Anthem. For these two events, in particular, it is of utmost importance that you do not leave the room.
Since this is a ball, there will, without a doubt, be dancing. If you do not know how to dance or are unconfident with your abilities, take time to practice. Brush up on your moves to make a statement as well as avoid awkward waddling on the day!
Conclusion
With that, you have reached the final words in this article on "When is the military ball?" To recap:
The military balls occur every year on:
June 14 for the Army ball
October 13 for the Navy ball
September 18 for the Air Force ball
November 10 for the Marine Corps ball
August 4 for the Coast Guard ball
You may want to note this down on your phone or planner. Or, you can bookmark this article so that you can refer back to it whenever you need to.
Hopefully, this has been helpful. Knowing when the military occurs will give you a good idea of how far ahead you should start preparing. Your plans can be crafted in a logical and timely manner.
With that said, good luck on your preparations journey! If you have any other follow-up questions or thoughts regarding this topic, do not hesitate to leave a comment. We are always super delighted to hear from our readers!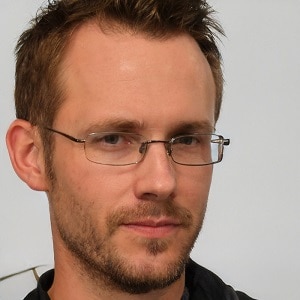 I am Everett Bledsoe, taking on the responsibility of content producer for The Soldiers Project. My purpose in this project is to give honest reviews on the gear utilized and tested over time. Of course, you cannot go wrong when checking out our package of information and guide, too, as they come from reliable sources and years of experience.