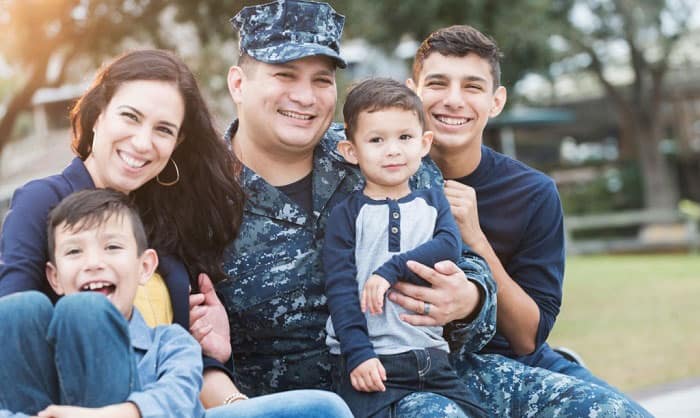 "What military branch should I join?" is one of the recruits' biggest dilemmas. What you do and how you serve the country depends on the branch that you choose, so it is, without a doubt, an important matter.
Finding your answer to the question, "Which branch of the military should you join?" is tricky but not impossible. It helps to look at military branch comparisons and weigh the pros and cons of each military branch.
The best military branch is the one that suits who you are, what you are capable of offering, and what you expect to do during service. Determine if for yourself using our detailed article below.
What Military Branch Should You Join? – Military Branch Comparisons
Which branch of the military should you join? There are five different service branches in the US military that you can consider: the Army, Air Force, Navy, Marine Corps, and Coast Guard. They differ in terms of entry requirements, basic military training, daily schedules, deployments, and culture.
Let's explore these different branches in detail to decide on the best branch of the military to join.
1. The Army
The U.S. Army, founded in 1775, is the most senior branch in the military in order of precedence. This is also the largest and the oldest branch. In 2020, there were roughly 1,005,725 soldiers in service.
To qualify for the Army, you need to be between 17 and 34 years old and a U.S. citizen or a resident with a valid green card. You must have a high school diploma and no more than two dependents. In addition, passing the ASVAB with a minimum score of 31 and the Military Entrance Processing Station exam is a requisite.
This entails that you will meet standards regarding fitness, height and weight, criminal record, medical and drug history as well. If you can tick all of these boxes, you satisfy the entry requirements to become a member.
After passing the entry round and becoming an army recruit, you must pass the Army's basic military training at Recruit Training Command, which is also commonly referred to as boot camp. This lasts for about 10 weeks and involves three main phases: red, white, and blue.
During "red", you will be introduced to the fundamentals of Army life. You will learn everything from how to wear your uniform to how to march in formation. In particular, you will be taught about the branch's heritage and core values.
This is a period of learning theories and applying them. There will be physical readiness training and technical training as well. An example of the latter is learning how to handle breathing masks and experience gas chamber training.
During "white", you begin to work with weapons and challenge yourself in hand-to-hand combat exercises. This furthers physical readiness training with obstacle courses, such as rappelling from a 50-foot tower.
You will be instructed by a drill sergeant, whose main goal is strengthening recruits' physical fitness and mental health. Ultimately, you should be able to ace the physical requirements test, which includes two minutes of push-ups, two minutes of sit-ups, a timed two-mile run, three sets of deadlifting, a standing power throw, a sprint-drag-carry, a leg tuck, etc.
Finally, during "blue", you move onto advanced weapons practice with live grenades and machine guns. Your survival skills will be put to the test with multiple-day challenges and navigation courses.
Only after passing all the assessments will you be accepted as a qualified soldier for the Army. For instance, you will have to pass the Basic Rifle Marksmanship qualification course and the Fit to Win obstacle course.
Graduation commences after the Victory Forge, which is a three-day survival test where you apply everything you have learned and prove competency.
For more details on basic training, take a look at this video on Youtube.
In the Army, a day typically begins at 5 A.M and ends at 5 P.M. Throughout the day, you will be training, marching, and performing other delegated tasks.
The Army's current deployment threshold is 220 days deployed out of 365 days. It is common for deployments to last from twelve to eighteen months. However, this also depends on your specific job or MOS—military occupation code.
There are more than 150 MOS for you to consider in the Army. A few common ones are 11b: infantryman, 12B: combat engineer, 37F: psychological operations specialist, and 15T: helicopter repairer.
Other "less-combat" jobs are 13F: joint fire specialist, 92G: culinary specialist, and 12K: plumber. You can find the extended list with ~150 jobs here. You can go into the MOS that suits your aspirations and qualifications.
The Army has a "suck it up" culture, especially concerning lengths of deployments and stress. As such, it is the branch with the second-highest reported suicide incidents and sexual assaults. Even though there is an undeniable prestige to being a part of the Army, you need to take care of yourself well, both physically and mentally. You also can read through this post to know the 4 branches have the highest crime rate in the military.
2. The Air Force
This is the air service branch and is given the largest budget out of all five branches.
Requirements for the Air Force are the same as those requested by the Army. The only difference is that your ASVAB test result has to be at least 36 if you are a high school graduate and 65 if you are a GED holder.
The Air Force's basic military training takes 8.5 weeks, starting with an instructor who builds recruits' physical and mental health and ending with a week of field training with combat scenarios and fitness-airmanship evaluations.
The physical test requires that recruits entering the Air Force are able to do one minute of push-ups, one minute of sit-ups and a timed one and half-mile run. As such, it is not as strenuous as the Army's boot camp.
The Air Force has an AEF deploy-to-dwell system, which includes five tempo bands from A to E. In detail, Tempo A has a 1:4 ratio (6 months deployed, 24 months home) based on 120-day deployments, and tempo B is based on 179-day deployments, also with a 1:4 ratio. Temp C is 1:3 ratio, D is 1:3, while E is 1:1—the most stressed career fields (6 months deployed, six months home).
The Air Force is not as physically exacting or dangerous. Thus, it is often "teased" for having a more relaxed culture. The branch also has the lowest number of suicides and sexual assaults.
This is the other branch – the maritime service branch, which is the third-largest in the U.S. military.
The qualification criteria are the same as those required by the Army and Air Force. Like the latter, you will need at least 31 points on the ASVAB test.
The branch calls this Navy Boot Camp. It lasts eight weeks and recruits go through basic conditioning, confidence course, team-building week, hands-on training. You will learn everything about ships, including the anatomy of ships and ship-related first aid. There will be a physical training test, live-fire training, and academic test. Plus, in the end, you must complete a BattleStations test by going through twelve different scenarios.
The most important emphasis is on swimming. Every "sailor" must be able to swim 50 yards and pass a 5-minute prone float. Other than that, there is a timed one and half-mile run test, 12-minute stationary cycle calorie burn, one-and-a-half-mile treadmill walk, two minutes of forearm plank, and two minutes of push-ups.
Deployments vary depending on the type of mission and ships that sailors are assigned to. Typically, you will be deployed for seven months, and during this time, it is likely that you will not see land. There are no breaks while you're at it.
You are standing "on watch" for six to twelve hours a day, every day of the week, including Sundays. But there will be modified "holiday routines" and occasional ship-shore rotations.
The lines between ranks are clearly drawn in the Navy. So, junior members do not cross the line with senior and higher-ranking officers. It is also said that sexism is worse in the Navy, as well as harassment.
4. The Marine Corps
The Marine Corps is the maritime land service branch founded in 1834. It is often called the Marines.
Again, the entry requirements are the same. You will need 31 points on the ASVAB test if you have a high school diploma and 50 if you have a GED.
This is called Recruits Training, lasting for twelve weeks. You will go through a series of training, guided by a drill instructor. In particular, you need to be proficient at swimming and martial arts to be a part of the Marines.
Like the Army, you must take rifle marksmanship training and be familiar with firearms as well. To finish, you will have to pass a 54-hour field survival challenge. Thus, it is widely agreed that the Marines' basic training is the toughest.
The Marines follow a 1:2 deployment-to-dwell ratio, which means that you will be deployed for one year and two years you get to spend at home. However, the current goal, according to General Robert Neller, is a 1:3 ratio.
Like its strenuous physical training, the culture at the Marines is tough. It has the highest rate of suicides among active-duty enlisted personnel, as well as reporting the rate of sexual assault. As such, you can expect a rough military experience.
5. The Coast Guard
This service branch is responsible for maintaining security, conducting search and rescue, and enforcing laws founded in 1967.
Although other entry requirements for the Coast Guard are the same as those mandated by the remaining four branches, the minimum ASVAB test score that you need to be a part of the coast guardsmen is a bit higher, at 40.
This is called Recruit Training or Basic Training Coast Guard boot camp and lasts for roughly eight and a half weeks. Recruits will have hands-on training, which includes fire-fighting, line handling, seamanship, and marksmanship. This happens alongside a rigorous fitness program.
Recruits will also have to know how to deliver first aid and CPR. In the end, they turn in an Assignment Data Card to indicate their preference for future service locations.
Deployments are more frequent here than in other branches. You can be deployed for a few days or a few months. Assignments can be more varied, from search and rescue to maritime protection. Sometimes, you will be deployed to offer additional support at the combat zones for long periods.
The Coast Guard's culture is not as rigid and rigorous as the other branches. Though this is not to say that what they do is any less difficult and tiring. It is a very "work smart not hard" type of environment. Each enlisted member must be quick and flexible.
Conclusion
Now that you have all the insights into the five military branches, you can decide for yourself which branch to join.
If the above information is still not enough to help you determine which branch to join, try asking yourself "Why do I want to serve?" or "Why am I serving?" This gives you a clear idea of what you can offer and what you expect from your time in these five services.
If you want to partake in direct action, it will be better to join the Army as an infantryman. Otherwise, you may want to be in an admin position of another brand, like the Air Force, for instance.
At the same time, consider what you are good at. If you have extensive mechanical engineering knowledge and skills, then that is one of the good job opportunities for you to take to effectively serve your country.
Do you now know the particular branch of the military you are going for? If yes, let us know in the comments. Also, good luck with your military service endeavor.
If you know anyone who will benefit from this article's content, feel free to share it with them! More so, you are welcome to leave comments about your thoughts and inquiries.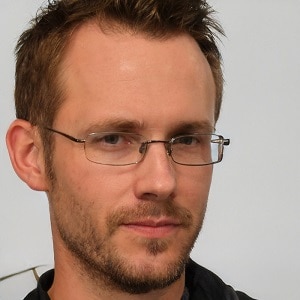 I am Everett Bledsoe, taking on the responsibility of content producer for The Soldiers Project. My purpose in this project is to give honest reviews on the gear utilized and tested over time. Of course, you cannot go wrong when checking out our package of information and guide, too, as they come from reliable sources and years of experience.