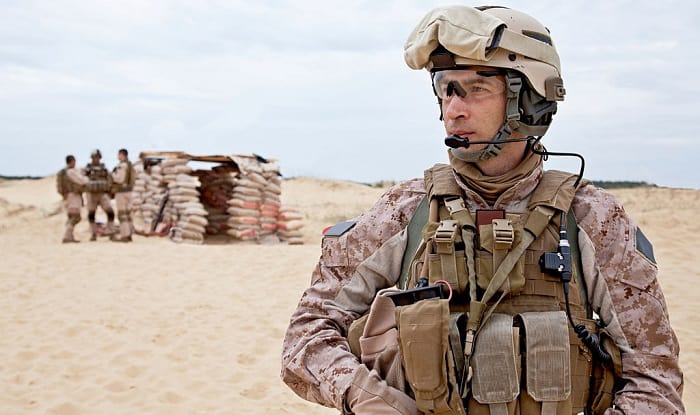 We all know that enlisting in the military comes with many, many benefits. However, as a soon to be service member, you might want to know which military branch has the best benefits.
Understanding this, we have put together this article featuring the benefits of each branch and a military branches comparison chart. You can use our information here to make your final call on which military branch to apply for. Go ahead and start reading!
Military Branches & Benefits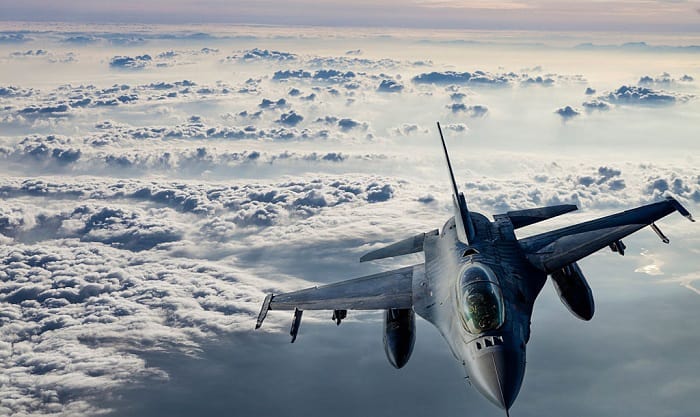 First, let's get one thing clear: there are benefits that you WILL get regardless of the branch that you are serving in. These are basic benefits that are granted to each and every service member.
Steady income based on service time and time-in-grade
Tax-free income for specific deployments (i.e., deployments to hostile areas)
Proficiency skills pay (i.e., in-demand skills, foreign language abilities)
Government-paid relocations for duty assignments
Tax-free room and board and housing allowances
30 days of paid leave
Healthcare, dental care, and mental healthcare
Military member discounts, AAFES, and commissary stores
Tuition assistance and other educational benefits (GI Bill, Yellow Ribbons Program)
The three main benefit differences between the military branches are in terms of pay, bonus pay, and educational grants. Let's explore each of them now!
1. Pay (Basic)
This year (2022), military members receive a 2.7% pay increase. Here is the basic pay chart for service members with 2 to 8 years in service.
Years in Service
Grade
< 2 years
> 2 years
> 3 years
> 4 years
> 6 years
> 8 years
O-10
$-
$-
$-
$-
$-
$-
O-9
$-
$-
$-
$-
$-
$-
O-8
$11,635
$12,017
$12,270
$12,341
$12,656
$13,183
O-7
$9,668
$10,117
$10,325
$10,491
$10,790
$11,085
O-6
$7,332
$8,055
$8,583
$8,583
$8,616
$8,985
O-5
$6,112
$6,885
$7,362
$7,451
$7,749
$7,927
O-4
$5,274
$6,104
$6,512
$6,603
$6,981
$7,386
O-3
$4,637
$5,256
$5,672
$6,185
$6,482
$6,807
O-2
$4,007
$4,563
$5,255
$5,433
$5,544
$5,544
O-1
$3,477
$3,620
$4,376
$4,376
$4,376
$4,376
O-3E
$-
$-
$-
$6,185
$6,482
$6,807
O-2E
$-
$-
$-
$5,433
$5,544
$5,721
O1-E
$-
$-
$-
$4,376
$4,672
$4,845
W-5
$-
$-
$-
$-
$-
$-
W-4
$4,792
$5,154
$5,302
$5,448
$5,699
$5,947
W-3
$4,376
$4,558
$4,746
$4,807
$5,002
$5,388
W-2
$3,872
$4,239
$4,351
$4,429
$4,679
$5,070
W-1
$3,399
$3,765
$3,863
$4,071
$4,316
$4,679
E-9
$-
$-
$-
$-
$-
$-
E-8
$-
$-
$-
$-
$-
$4,739
E-7
$3,294
$3,596
$3,734
$3,915
$4,058
$4,303
E-6
$2,849
$3,136
$3,274
$3,409
$3,549
$3,864
E-5
$2,610
$2,786
$2,921
$3,059
$3,273
$3,498
E-4
$2,393
$2,516
$2,652
$2,787
$2,905
$2,905
E-3
$2,161
$2,297
$2,436
$2,436
$2,436
$2,436
E-2
$2,055
$2,055
$2,055
$2,055
$2,055
$2,055
E-1 > 4mos
$1,833
$1,833
$1,833
$1,833
$1,833
$1,833
E-1 < 4mos
$-
$-
$-
$-
$-
Basic pay does not include benefits, allowances, reenlist bonuses, special pays, other incentives etc.
As you can see from the pay chart above for 2-to-8-years service members, basic pay is based on your rank and time in service. Other influencing factors may be location of duty station and job speciality.
→ There isn't a concrete highest paying military branch.
For some levels, members cannot reenlist if not promoted. So, pay raise for each rank ceases after so many years in that specific military pay grade.
Basic military pay is calculated using the Employment Cost Index (ECI). But sometimes, there are increases enacted separately from the ECI by the President.
2. Pay (Bonus)
There are specific military enlistment bonus opportunities for each branch. They depend on the demand of fields at a given time and yearly staffing goals. So, they are not fixed. At the moment, here are the bonuses for each branch:
Army
Those in "mission-essential" careers are entitled to a bonus (of up to $40,000):
Field Artillery Firefinder Radar Operator (13R)
Cannon Crewmember (13B)
Field Artillery Firefinder Radar Operator (13R)
Fire Control Specialist (13J)
Geospatial Engineer (12Y)
Infantryman (11x)
Joint Fire Support Specialist (13F)
Multiple Launch Rocket System (MLRS/HMARS) Crewmember (13M)
Patriot Fire Control Enhanced Operator (14E)
Moreover, amidst today's pandemic, the Army is offering a maximum bonus of $50,000 to highly skilled recruits joining for 6 years.
Air Force
Those in "in-demand" career fields are entitled to a bonus:
Airborne & Crypto Linguist
Client Systems
Combat Controller
Cyber Systems Operations & Surety & Transport Systems
Explosive Ordnance Disposal (EOD)
Pararescue
Special Reconnaissance
Survival, Evasion, Resistance and Escape (SERE)
Tactical Air Control Party
Navy
Those who pass the Physical Fitness Assessment on their first attempt
Those who ship out within current year's deadline (Bonus of $5,000)
Physical screening test enlistment bonus
Source ratings enlistment bonus
College credit enlistment bonus
You can earn many bonuses at the same time. However, the cap on enlistment bonuses is $40,000.
Aside from that, for all of the bases, you may be entitled to a reenlistment (or retention) bonus.
If you are on active duty and:
have at least 17 months of continuous active duty
qualified for a critical military skill
are not getting special pay for nuclear training
volunteer to extend your enlistment for at least three years or re-enlist
enlist in a regular service component or continue in a reserve component
3. Educational Grants
Here are a few of the most well known educational grants. Use the following information to dive into Navy benefits vs. Army benefits and review benefits of other branches, as well.
Army
Montgomery GI Bill Kicker
This is a supplement to the Montgomery GI Bill. It awards up to $200 for a max of $7,200 for all soldiers except commissioned officers, who can receive up to $350 monthly. Army soldiers can accrue benefits for up to 36 months.
Eligibility: Soldiers must be eligible for the Montgomery GI Bill and accept the 6-year service commitment.
Active duty soldiers complete their Bachelor- or Master's degree while also earning commission as an officer.
Eligibility: Soldiers must have had at least two years of active duty service and attend an institution with a ROTC program. For the scholarship route, soldiers must be under 31 years old, while the non-scholarship route requires soldiers to be under 30 years old.
This program entails that the Army pays for a part of a soldier's student loans, such as Perkins loans, direct loans, and PLUS loans. Total repayment can be the greater of 1/3 of the outstanding loan balance but not exceed $65,000. However, the soldier applicant will have to pay for interests and taxes.
Eligibility: Soldiers must commit to at least three years of active duty service and decline the Montgomery GI Bill. They must also be in a critical MOS and get at least a 50 on the Armed Services Vocational Aptitude Battery.
Air Force
Airman Scholarship & Commissioning Program
This program is for enlisted soldiers who are on active duty but want to complete their Bachelor and receive a commission at the same time. Selected applicants will join the Air Force ROTC at their chosen school but lose all military pay and benefits for the duration. The scholarship will cover up to $18,000 in tuition and provide a monthly stipend along with a $600 book allowance.
Eligibility: Applicants must pass the Air Force Physical Fitness Test and would be under the age of 31 when commission commences. After graduation, they will commission as a second lieutenant and commit to 4 years of active duty + another 4 years in the Reserves.
Air Force Technical Degree Sponsorship Program
Undergraduate and graduates in an accredited institution and working toward a computer and electrical engineering degree can apply for this sponsorship program to receive full pay and benefits associated with being an E-3 first class airman (~1,931/10 a month + other allowances).
Eligibility: The applicant must enlist in the Air Force while working towards the degree and commission as a second lieutenant after graduation. Finally, he or she must serve 4 years on active duty and 4 years in the Reserves. This is only open for applicants who are 34 years old at the time of commissioning.
Navy
This provides an incentive for prospective soldiers depending on when they enlist and begin to serve on active duty. Benefits can be applied towards degree and certificate pursuits, on-the-job training, apprenticeships, work-study, etc. The recipient must fill a position for an understaffed or critical MOS. They will be able to accept the fund for up to three years if they have an initial enlistment of at least three years.
Eligibility: Applicants must be between 17 and 35 years old, have a high school diploma, and scored a 50 on the Armed Forces Qualifying Test. Additionally, they must enroll in the Montgomery GI Bill Program (at the time of enlistment).
If you still have not decided what military branch you should join, this guide is made for you!
Conclusion
Now, you have all the information you need to determine the military branch with the best benefits. Hopefully, our article on which military branch has the best benefits made it easier for you to weigh your options and make a final call. Let us know in the comments which military branch you decided to apply for and which benefit(s) pushed that decision! We are very excited to hear from you!
Also, if you know any soon to be service members struggling because they are still unsure of the specifics of military branch benefits, please share this article with them!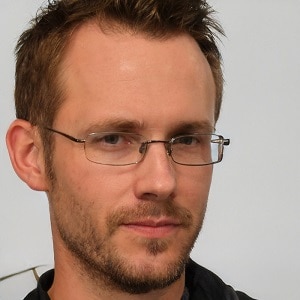 I am Everett Bledsoe, taking on the responsibility of content producer for The Soldiers Project. My purpose in this project is to give honest reviews on the gear utilized and tested over time. Of course, you cannot go wrong when checking out our package of information and guide, too, as they come from reliable sources and years of experience.