The barrel is a significant part of your build, so you need a good one to be confident in your rifle. There are so many barrel makers, but my favorite is Spikes because it's well-made and priced just right. So it makes me wonder, who makes Spikes Tactical barrels?
Upon research, I discovered that FN Herstal created both the present Spikes CHF and PSA barrels. Spikes also source barrels from other manufacturers, like Lothar Walther. Learn more about Spikes Tactical barrels and their suppliers below.
What Makes Spikes Tactical Barrels Special
Spikes Tactical is a reliable company known for its quality parts, and that includes the barrel. Their barrels are chrome-lined, meaning that they're corrosion-resistant and last for many years. The best thing about chrome-lined barrels is that they're easy to clean.
Another distinctive feature of Spike Tactical barrels is their cold hammer forge construction. The process minimizes the barrel's outside diameter without eliminating material. This improves the steel's density, making it firmer and stronger.
The best part is that Spike Tactical barrels are reasonably priced, making them popular among gun owners. These barrels also don't lose their accuracy even if you abused them in any condition.
FN Herstal- The Creator of CHF Barrels
Fabrique Nationale Herstal, or simply known as FN Herstal, has been in the weapon-making industry for about 130 years. Their rifles are of the highest quality, as well as their barrels. These barrels are exceptionally durable to endure in any demanding environment.
Each barrel is designed with a 41V50 Chrome Moly Vanadium steel, which is the same metal used for machine guns. The alloy was meant to be slightly more resistant to heat erosion than regular 4140 steel. With the double chrome lining thickness, the barrel has even become smoother and more dependable.
Typically, FNH barrel blanks can give you an excellent base, to begin with. Their uppers are also very accurate, even in adverse conditions.
While FNH creates CHF barrels for many different companies, not all of them are essentially alike. Some companies specify their orders and demand fully finished products. Others may only quire bare blanks or different metal composition or finish.
Spikes, for example, requested a different treatment, contour, and cut with their Melonite finish.
Lothar Walther- The Maker of Stainless Steel Barrels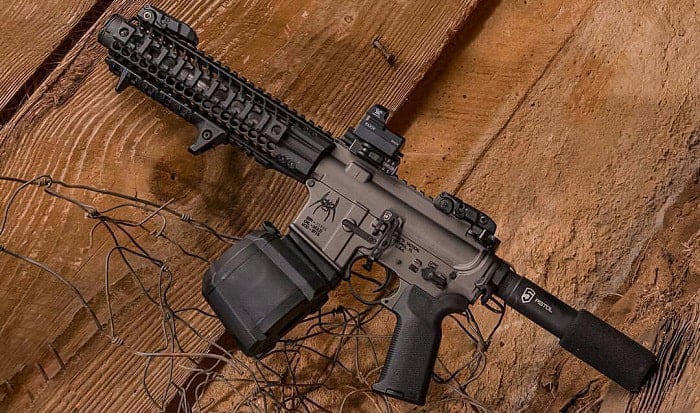 For non-CHF barrels, Lothar Walther is the new supplier for Spikes Tactical. Lothar Walther specializes in making high-quality steel button-rifled barrels. These barrels are created for the full spectrum of shooting.
The Lothar Walther barrels are known for their great accuracy and longevity. The manufacturer uses the highest quality of hardened steel, which doesn't corrode even in a humid environment.
Speculated Makers for Spikes Tactical Barrels
Since Spikes Tactical doesn't share much about their suppliers for barrels, many speculations have come up. Here are some speculated creators for the barrels of Spikes Tactical.
Ballistic Advantage
Many people also speculated that Ballistic Advantage makes Spikes Tactical barrels because both belong in the same town in Florida. It's quite a long assumption, though. This is like saying that Stag creates Colt barrels because they're situated in adjacent towns.
Although this assumption sounds far-fetched, it does make you think twice because Spikes do use inventory barrels from other manufacturers. So, it's not clear that the company uses Ballistic Advantage barrels for smaller runs, odd calibers, and high-end custom ones.
Daniel Defense
Other people also think that Spikes uses Daniel Defense barrels because both their lightweight barrels almost look identical. The lightweight barrel is short enough that you can haul it in and out of your vehicle. Thanks to its mid-gas setup, it shoots very smoothly.
Daniel Defense created the older non-CHF Spikes barrels. But now, Lothar Walther is the new maker for Spike's non-CHF barrels.
Conclusion
So, who makes Spikes Tactical barrels? Spikes uses multiple barrel manufacturers, like FN Herstal and Lothar Walther. It's also possible that the company uses Ballistic Advantage and Daniel Defense, but it's not confirmed. Regardless, nothing can deny the quality of Spikes Tactical barrels among rifle owners.
How about you? Who do you think makes Spikes Tactical barrels? Kindly share this article with your friends to let them share their own take.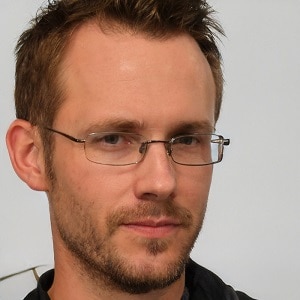 I am Everett Bledsoe, taking on the responsibility of content producer for The Soldiers Project. My purpose in this project is to give honest reviews on the gear utilized and tested over time. Of course, you cannot go wrong when checking out our package of information and guide, too, as they come from reliable sources and years of experience.