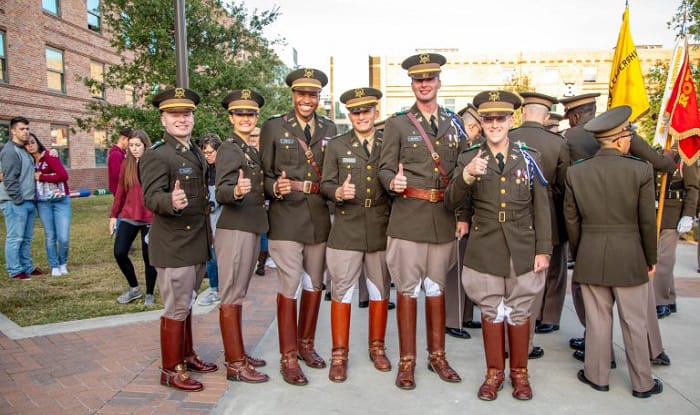 If you have seen photos of students at public research university Texas A&M, you may wonder, "Why does Texas A&M wear military uniforms?" Given that most universities in the United States do not mandate school uniforms, this is indeed surprising and worth pondering.
However, not all students at Texas A&M wear military uniforms. Only those who are a part of the Corps of Cadets. To learn more about students in the Corps and Texas A&M Corps of Cadets uniforms, continue to read!
Texas A&M Military Uniforms
As mentioned briefly in the beginning, not all Texas A&M students, or Aggies, wear military uniforms. Texas A&M has one of the largest student bodies in the United States.
According to US News, the university's most recent undergraduate enrollment is 53,791. Roughly 2,000 students are Corps members. This means that they live and learn within the military organization's disciplinary framework.
As such, students that are a part of the Corps of Cadets wear distinct military uniforms. The Corps function under the supervision of the Commandant of Cadets and staff. They are assigned to cadet units to carry out daily formations, marches, drills, physical or fitness training, and other military-style activities. In addition, students are required to take two years of ROTC.
Cadet life is a part of Texas A&M's tradition—mostly since it has been a military college for the majority of its initial 100 years.
Many of the school's customs stem from the Corps experience itself, like the yell practice, bonfire, muster, and silver taps. Hence, the Corps is often seen as the Guardians of Tradition or the Keepers of the Spirit.
Texas A&M began thanks to a land grant system for colleges, so it included compulsory military training alongside academic education. A lot of the university's students served during World Wars. Texas A&M was recorded to produce more combat troops than the United States Naval Academy and United States Military Academy.
Today's it holds the largest uniformed student body outside of the United States service academies. Moreover, Texas A&M is one of the six universities with a full-time Corps of Cadets studying alongside civilian students.
Before you leave, here is a short video put together by the campus newspaper Battalion on "A Day in A Freshman Cadet Life". The video features Squadron 23, which also goes by the name Nighthawks.
Conclusion
So, now you know the answer to "Why does Texas A&M wear military uniforms?" You no longer have to ponder about why Texas A&M students wear uniforms.
If you have any other thoughts or questions regarding this topic, do not hesitate to leave us comments! We love to hear from our readers, always!
Furthermore, here are articles relevant you might need: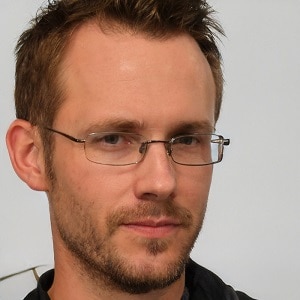 I am Everett Bledsoe, taking on the responsibility of content producer for The Soldiers Project. My purpose in this project is to give honest reviews on the gear utilized and tested over time. Of course, you cannot go wrong when checking out our package of information and guide, too, as they come from reliable sources and years of experience.