Are you looking to protect yourself in a simple and practical manner? A home defense flashlight would be an excellent choice! This handy little gadget can function as both a lighting tool and a way to keep yourself and your loved ones safe.
Small, compact, and effortless to carry around, defensive flashlights are perfect as concealed, life-saving instruments. TIf you're not caught up in a dangerous situation, though, these babies can work just as well as ordinary flashlights too. So go ahead and take your pick among the best self defense flashlights available and choose the one that fits your needs or preferences the most!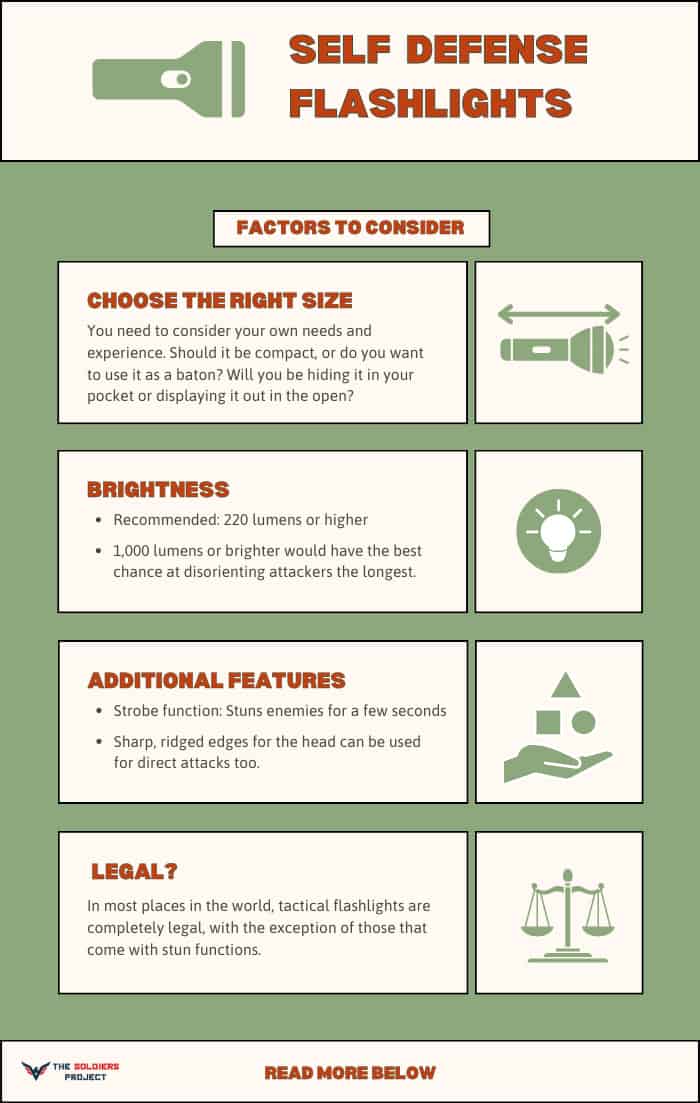 ---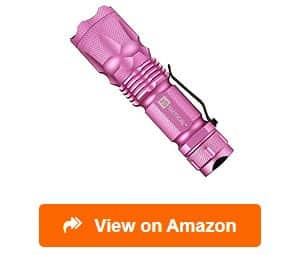 J5 Tactical Flashlight
Water-resistant
Easily retrievable
Easy store or carry
---
VIPERTEK VTS-195
Ergonomic design
High-voltage shock
High-powered taser
---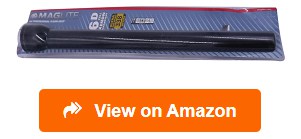 Maglite S6D016
Drop-resistant piece
Brightly at 178 lumens
Sleek & rugged precision
---
Best Self Defense Flashlight Reviews
1. J5 Tactical V1-PRO Flashlight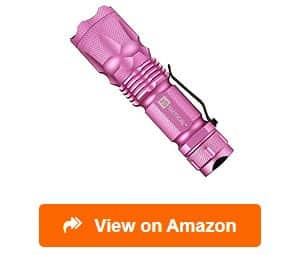 Compact and nearly indestructible, the J5 Tactical V1-Pro flashlight does its job and does it well. This everyday carry flashlight comes with ultra brightness for such a small package at 300 lumens, which is comparable to 10 incandescent lights. This then allows you to light up areas to 600 feet away using AA batteries or rechargeable batteries as the power source.
The first thing you'll notice about this home defense flashlight is its construction. This little tactical gear is built tough and was designed to withstand a lot of punishment. It can survive a drop from nine feet up and can still function after getting frozen. I've used this adorable but resilient item in the rain and snow, and it still worked like a charm.
Among the tests conducted by the manufacturer on the LED flashlight involved running it over with a truck. It neither bent nor broke, and the light didn't even get dimmer.
I also love how you can change its beam size. It can be narrow or wide using the zoom function. The three settings also make this flashlight highly adaptable. I can keep this LED flashlight in my car, my bag, or even hang it on my belt for easy retrieval!
Heads-up:
This LED flashlight might be too small to bludgeon people with, but it can still work as a useful defensive tool and is easy to use.
Pros:
Illuminates objects or surfaces up to 600 feet away
Two power source of AA lithium ion battery or a rechargeable battery
Water-resistant and resilient against extreme temperatures
Portable and can be stored or carried with ease
Easily retrievable and used for quickly blinding assailants
Cons:
Too small for effective striking for self defense
Bottom Line:
What I really like about the J5 Tactical V1-Pro flashlight is how easy it is to take out and use right away. I would highly recommend this tactical self defense flashlight to anyone who needs one.
2. VIPERTEK VTS-195 – Heavy Duty Stun Gun
The VIPERTEK VTS-195 is now one of my go-to self defense tactical flashlight for its versatility and effectiveness. You get the everyday functionality of a standard flashlight and the satisfying punch of a high-powered taser. This makes it a highly effective tool for keeping ourselves safe by taking down would-be assailants in a heartbeat.
The awesome buzz that it generates when the electric currents start running always gets my heart pumping too. It's also incredibly durable since it's made from aircraft-grade aluminum alloy. This makes it perfect as a tactical flashlight for self defense since we can avoid the worst-case scenario, and it's easy to bring with us since it's small and light.
Unfortunately, the holster is not the best at holding onto the flashlight during sudden movements. It still works as an everyday carry medium, though. So, I just attached the device to my belt pouch.
Based on the tests done by the manufacturers, it works exactly as intended when it's finally used. With a push of a button, we can incapacitate a would be attacker by momentarily cutting off signals to the brain. This induces the loss of muscle control, which gives you plenty of time to run away and get help.
Heads-up:
The ergonomic design and non-slip grip even make sure that there won't be any accidents when using this tool. It even comes with rechargeable batteries for multiple uses.
Pros:
Serves as a standard flashlight and a high-powered taser
Tough, durable exterior made of aircraft-grade aluminum alloy
Delivers a high-voltage shock to quickly incapacitate assailants
Comes with an ergonomic design and non-slip grip
Cons:
Not the most effective holster at containing the flashlight
Bottom Line:
As far as defensive flashlights go, this is one of the most practical that I have ever used. It requires no special training, and we can use it right out of the box.
3. Maglite S6D016 Heavy-Duty Incandescent Flashlight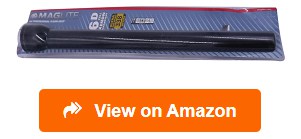 One of the toughest tactical flashlights I have ever had the pleasure to handle, the Maglite S6D016 is a beast of a utility tool.
This device has one of the most impressive beam coverage I have ever seen with a flashlight of its type at 1109 feet. Its brightness is also nothing to scoff at, shining at 178 lumens. The remarkable brightness and range are mainly due to the high-intensity Xenon or Krypton Incandescent Lamps that the flashlight comes with.
With its durable, shock resistant, industry-grade, hard anodized aluminum body, this is one of the toughest flashlight options in the market. The weather-resistant, high-grade rubber seals ensure that the interiors are free of rust or grime by keeping moisture out, as well. On top of that, the flashlight is anodized both inside and out, making it more resistant to corrosion.
The high-strength alloy case and the impressive length essentially make this flashlight a baton in terms of its defensive value. As a result, you could generate a lot of force when you swing it for maximum impact.
Heads-up:
Combined with the mass of the 6-Cell D batteries that go into the flashlight, it makes self-defense so much easier than otherwise. It might be too big to conceal-carry, but the extra oomph more than makes up for it.
Pros:
Covers 1109 feet and shines brightly at 178 lumens
Comes with high-intensity Xenon or Krypton Incandescent Lamps
A drop-resistant piece made of tough, industry-grade aluminum
Anodized and sleek case resistant to corrosion
Sleek and rugged precision-machined aluminum cases for defensive value
Cons:
It's a tad too big to conceal easily when on-the-go
Bottom Line:
In my experience in handling the Maglite S6D016, it gave me an incredible feeling of security. Not only does it feel professional and utilitarian, but it also comes with a tough, sleek casing that even makes it stylish.
4. PeakPlus Rechargeable Tactical Flashlight LFX1000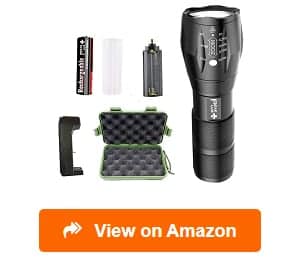 The PeakPlus Rechargeable Tactical Flashlight is a delight to handle and is quite a practical, multi-purpose, everyday carry tool. It comes with high water resistance and can even work when submerged underwater. We even get anti-abrasive and skid-proof properties with this flashlight.
As far as the matter of the best flashlight for self defense, the compact design of this gadget is a huge plus. It means for you to take it anywhere and store it in any container.
The flashlight runs on three AAA batteries, but it also comes with a rechargeable battery. These two power sources can extend flashlight use. Still, we need to make sure that the AAA batteries are the disposable kind.
Its five light modes include low, medium, and full brightness, as well as strobe and SOS. It also comes with a zoom function that reaches up to 600 feet at its narrowest end.
It proves its worth as a good protection flashlight with its military-grade aluminum-alloy body. This makes it tough and provides a stronger impact when striking assailants with. The fact for you to bring it out quickly due to its compact body is also a huge plus.
Heads-up:
Unfortunately, the plastic case that it comes with is not the best. It will hold the flashlight itself, but it won't shut properly.
Pros:
Comes with a high water resistance
The aluminum body is military-grade and impact-resistant
Offers anti-abrasive and skid-proof properties
Two power sources with a rechargeable battery and 3 AAA batteries
Full brightness, strobe, and SOS modes, light reaching 600 feet
Offers five modes and a zoom function
Cons:
The plastic storage case that it comes has unreliable latches
Bottom Line:
This is among the best self defence flashlight options that could be useful for defending ourselves by using the right amount of force.
5. POLICE Stun Gun 305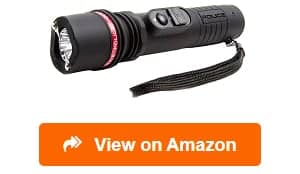 The POLICE Stun Gun 305 is a professional piece of equipment that does its job and is effective. As both a multipurpose and tactical tool, I can say that it is bright, versatile, has excellent battery life, and is compact.
The body is encased in highly durable ABS plastic, making it resistant to damages via dropping, comparable to high-grade aluminum. This gives me extra leverage to lean on when using it as a self defense tool. The non-slip rubber coating also makes this tactical self defense flashlight easy to grip even when my hands are sweaty.
Getting this flashlight also gets me a handy carrying case for easy access to it when I need to. I often attach it to my belt or a bag strap. Hence, I've never had any trouble getting to the flashlight quickly, which is suitable for self defense scenarios.
In terms of brightness, however, this flashlight's beam only goes for about 200 lumens. This is enough for most situations where you only need a light source for visibility, but it does limit its range. On the bright side, it does come with a rechargeable quality, making it easier to top up. The cord is only 7.5 inches long, though, so keep that in mind.
Heads-up:
As for its stunning capabilities, you only need to push a button to activate the electric discharge. This is enough to incapacitate full-grown adults.
Pros:
Highly durable ABS plastic resistant to dropping
Rechargeable and breezy to keep topped up
Compact and breezy to carry with a carrying case
The stunning function is only one push of a button
Cons:
The LED light is only 200 lumens in brightness
Bottom Line:
This is among the best self-defense flashlights available in terms of ease of use and stunning capabilities. It's also durable and made of high-quality materials.
6. GearLight LED Tactical Flashlight S1000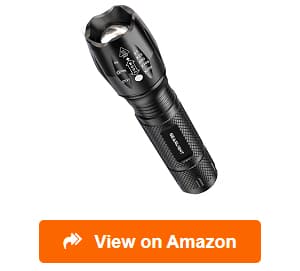 I would have to say that the GearLight LED Tactical Flashlight has excellent key features, such as its reach with its light beam at 1,000 feet.
The brightness could go up as high as 1040 lumens with the right battery and provides excellent night vision. The power source can be three standard AAA lithium-ion battery cells placed in a self-adjusting battery cradle. In terms of efficiency, these flashlights can stay operational at low settings for up to 10 hours.
The package itself includes two of these tactical flashlights with adjustable focus. They also have anti-roll designs so for you to set them down, and they'll stay in place. Also, the tactical switch is conveniently located in the tail cap of the flashlight for easy access.
According to tests done by the manufacturer, these flashlights can survive a drop from 10 feet up. They were also tested under various conditions where they were frozen and temporarily dipped in water.
Heads-up:
This light could even work as a short baton flashlight to give users extra reach when they need to defend themselves. Simply use the zoom function to extend the tool's length and then become a bludgeoning implement. It's also great for temporarily blinding assailants.
Pros:
Reaches up to 1,000 feet with the narrow beam
The LED light lumen output is 1,040 lumens
Conveniently powered by three AAA batteries
Operates up to 10 hours at a low setting
Comes with a tactical, compact, and anti-roll design
Tough and stays functional even after a 10-foot drop
Cons:
The light can become quite hot when left on for more than 30 minutes
Bottom Line:
This is an excellent self defense light and among the best tactical tools that come with many convenient key features. Notably, it is an effective defense tool for both striking attackers.
7. PowerTac M5 CREE XM-L2 U3 Flashlight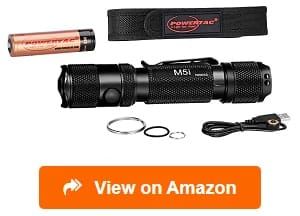 This is arguably one of the brightest, pocket sized flashlights I have ever come across. The PowerTac M5 CREE XM-L2 U3 Flashlight can go up to a super bright 1,300 lumens, which can be staggeringly bright.
This brightness level approaches the maximum output that a flashlight of its size can get, which makes it useful for both self defense and general purposes.
The USB charging cable that it comes with is magnetic and explicitly designed for convenience. There is no need to remove the battery to recharge it, and the charging port is built-in. It even comes with a handy power indicator where blue means charging and red means low on power.
We can drop this flashlight from up to two meters up, and it won't even be dented. Too bad it's too compact to use for striking. The maximum distance that its beam can reach is 220 meters, and it is submersible for up to two meters underwater.
When using it, I can choose from six different light settings, three of which control the intensity of the light. The other three are strobe, firefly, and turbo.
Heads-up:
The two functions that make this a handy self defense flashlight are strobe and turbo. The former will cause the light to blink rapidly, which can be pretty disorienting. The latter will activate the full brightness of the flashlight.
Pros:
Super bright with a maximum output of 1,300 lumens
Comes with a magnetic USB port charging cable
Includes a power indicator to warn about low power
Survives a drop from two meters and submerging under two meters
The beam can go as far as 220 meters
Six settings, including high, medium, low, strobe, turbo, and firefly
Cons:
Not suitable for striking due to its compact size
Bottom Line:
While not the toughest flashlight in the world, this is still among the best flashlights available. It's super bright, has multiple settings, and a great tactical design, making this an excellent self defense flashlight.
8. Keenstone Handheld Flashlights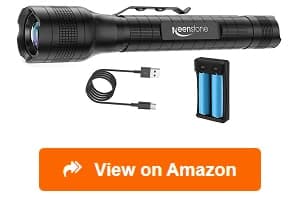 This 2-in-one flashlight package makes the Keenstone Handheld Flashlights among the best deals of its kind around. Thanks to the large size of these flashlights, their brightness can go up to 1,500 lumens. This also allows you to bathe an area 1,640 feet away in bright light.
The LED light itself can boast a lifespan of 100,000 hours, so I can use this flashlight for a long time. A single full charge of the battery can last up to eight hours, and the package includes USB cable chargers.
In terms of personal protection, the flashlights' size makes this an effective striking weapon. The aluminum alloy body won't be easily damaged, and the attack head is ideal as the strike point.
This also a handy strobe flashlight for self defense, since one of the six modes is strobe. We can choose that setting to briefly incapacitate an attacker before we then use the flashlight for striking.
Along with the two flashlights, this set also gives us a pocket clip. This allows us to attach the flashlights to your belt and easily pull them out. With that said, the length of the flashlight does make it challenging to use the tail switch with only one hand.
Heads-up:
On that note, this flashlight pair has been successfully tested for water, dust, snow, and shock resistance.
Pros:
Durable aluminum body and ideal attach head
Up to 1,500 lumens in brightness and has a range of 1,640 feet
LED light lifespan is 100,000 hours
Comes with rechargeable batteries and a full charge lasts eight hours
Comes with a pocket clip to help make the flashlights more accessible
Cons:
Two long to use the tail switch one-handed
Bottom Line:
This is a good home defense flashlight set, thanks to its durability and length, making it into a baton.
9. Vont LED Tactical Flashlight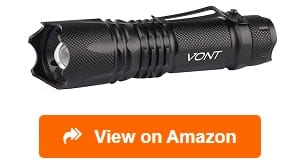 Compact and breezy to use, the Vont LED Tactical Flashlight is a great utility and defensive tool.
It's waterproof for me to use even in the rain, and I don't need to panic if I drop it in a puddle. It can survive a 10-foot drop thanks to being made of military-grade aluminum too.
This device can shine its light at objects at a maximum of 1,000 feet, which is handy when I take it with me when camping. It is a lightweight design at 3 oz only, thus allowing me to put it into my pouch or use its belt clip to attach near my hip.
With the anti-slip design, I do not easily drop this flashlight even if it is wet or if my hands are slippery. This is useful if you are in a situation where adrenaline is pumping in your system. As defensive flashlights go, this is one of the most practical options available in the market.
Heads-up:
Three AAA batteries power this flashlight, and depending on the brand or quality, it can work for up to four hours of continuous use. Unfortunately, it is not incorporated with strobe or SOS functions.
Pros:
Made tough with military-grade aluminum
Still works even after a 10-foot drop
Highly resistant to water
Has a range of up to 1,000 feet
Comes with an anti-slip design to support slippery and wet hands
Cons:
Does not come with strobe or SOS mode
Bottom Line:
This design is a reasonable option when looking for a self defense light. It's compact, so it can be hidden in our pocket if needed, and it can be used anywhere regardless of the climate.
10. The Atomic Bear Tactical Flashlight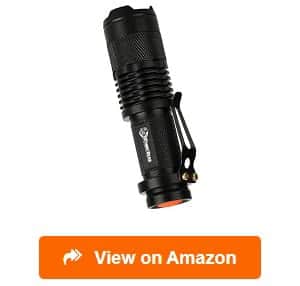 With its Q5 Cree LED light, The Atomic Bear Tactical Flashlight easily meets the qualification of a high-performance flashlight. It can shine a light up to 300 feet away, which is impressive for such a compact light source at only 3.5 inches in length.
The fact that it is rated at 400 lumens is great, since that is quite bright considering how small this flashlight is. It's a practical tool powered either by AA batteries or a rechargeable 14,500 Li-ion battery.
This is a great women's self defense flashlight for several reasons. It's small enough to be carried even in a tiny purse, so it can be brought anywhere.
The serrated edge of the head can also do some damage when hitting or scratching attackers. Last but not least, it has a strobe function, which is perfect for impeding their vision.
Heads-up:
Still, the light only comes with three modes, though, with high, low, and strobe. This does limit the flashlight a bit in terms of functionality. However, it more than makes up for it by being easy to conceal and carry.
Pros:
Quite bright for its size at 400 lumens
Lights up areas of up to 300 feet away
Convenient to power using AA batteries or a rechargeable battery
Compact enough to be carried and used with no issues
Comes with a high-quality Q5 Cree LED light
Cons:
Only has three light modes
Bottom Line:
This is a good flashlight for women because it is easy to carry around for general and defensive purposes. If the worst should happen, this can act as among the best self defense flashlights with its serrated edge and strobe mode.
11. NPET T09 Solar Flashlight
There is no doubt that the NPET T09 Solar Flashlight is a truly flexible flashlight due to its many functions. Starting with its properties as a light source, it can illuminate areas as far as 700 feet away. It can be set at high, medium, and flashing, with the last one being useful for emergencies.
There are two light sources for this product – the head and the side. The side can be used as a lamp and a warning device while the head is used as a regular flashlight. Unfortunately, its maximum output is only 280 lumens. A tactical flashlight over 1000 lumens would typically be ideal for momentarily incapacitating an attacker.
It does come with other advantages, though, including its magnetic property. This allows me to stick it onto metallic surfaces to use the lamp or flashing feature. It is applicable to break windows or cut seatbelts in case of emergencies. When hiking or camping, the compass on its tail will come in handy too.
Heads-up:
The flashlight is also solar-powered, which means that it can help you save a lot of money for power sources. It can even share this energy with other flashlights with compatible USB ports.
Pros:
Shines light up to 700 feet
Serves as both a flashlight and a lamp with an emergency flashing function
Solar-powered and able to share its power with other flashlights
Sharp enough to break windows or cut through seatbelts when trapped
Comes with a handy compass
Cons:
The brightness is only 280 lumens
Bottom Line:
This is a genuine multipurpose flashlight that comes with some interesting functions for emergencies. It can work just as efficiently as a baton flashlight, as well, thanks to its glass breaking feature.
12. THRUNITE BSS V4 Flashlight Customized Edition
The THRUNITE BSS V4 Flashlight Customized Edition is a clear-cut example of a tactical flashlight. It comes with an SST70 LED light, which can spout an ultra-high beam of light at 2 523 lumens. With that kind of brightness, I can easily disorient assailants who may want to do me harm. It does get quite hot quickly, though.
The light features a detachable bezel to hit with and inflict a lot of damage. On top of that, this device also offers a self defense flashlight strobe function. It increases the effectiveness of the light output on any attacker.
This flashlight comes with a dual-switch function, as well, where the turbo mode can be activated to engage its full output.
The flashlight comes with six beam modes: Firefly, Low, Medium, High, Turbo, and Strobe. These multiple choices give me plenty of options depending on the situation. This flashlight works just as well as a regular lighting device as it is a personal protection tool.
Heads-up:
You can recharge the device via a micro USB cable, and the power indicator will tell you when it is low on power. Blue means it's OK, red indicates low power, and flashing red signifies that the flashlight needs to be charged right away.
Pros:
Comes with a SST70 LED light with an output of 2 523 lumens
Comes with six light modes for various situations
Rechargeable via micro USB
Includes a power indicator to warn about charging time
Has a detachable bezel for hitting and causing damage to defend
Cons:
The flashlight can heat up quickly
Bottom Line:
All in all, it comes with features that are focused on personal protection. It is bright, has a useful impact point with the bezel, but it can also work as a regular flashlight.
13. Fenix Flashlights FX-PD35TAC Flashlight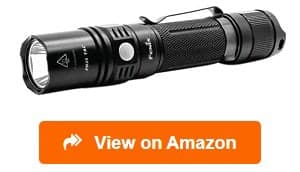 With the aircraft-grade aluminum body, the Fenix Flashlights FX-PD35TAC Flashlight is quite durable. It even comes with a hard-anodized finish, which makes it resistant to abrasions and scratches. This light is valuable for even the harshest environments due to its anti-roll, slip-resistant body design.
On top of that, this flashlight has an IPX-8 standard rating of 6.5 feet. This means that it can be dropped in water with that depth and remain functional even after 30 minutes.
The LED light has a lifespan of 50,000 hours, and its brightness goes up to high output, 1,000 lumens with enough power. When combined with the six beam modes, including the strobes, this becomes an effective protection flashlight. It will temporarily blind and disorient anyone posing a threat to you when you use this function.
Even a momentary-on turbo function will automatically set the beam to its bright, wicked lasers setting. This could be used for instantly brightening up a room for an extended period or momentarily stunning attackers. But, unfortunately, it does not pack its own holster.
Heads-up:
As a normal flashlight, one of its key features is its coverage of 656 feet. It can also switch between tactical mode and outdoor mode using the stainless steel side switch. This allows you to decide how to use this flashlight without needing to cycle through different settings every time.
Pros:
Made of aircraft-grade aluminum for durability
LED light has 50,000 hours of lifespan and has a brightness of 1,000 lumens
Easily switches between the tactical and outdoor mode
Lights up as far as 656 feet
Submersible up to 6.5 feet of water for 30 minutes
Comes with a non-slip body for a good grip
Cons:
Does not come with a holster
Bottom Line:
This is an excellent general-purpose and tactical self defense flashlight. It can be set to tactical with a push of a button and is ready to be used for personal protection.
14. Amuoc LED Tactical Flashlight
among the best things about the Amuoc LED Tactical Flashlight is the combination of brightness and defensive ability that it brings to the table.
At 1000 lumens, it could quickly light up an area 1,000 feet away. Likewise, it can also light up an entire room with ease, like an emergency light for reading or doing repairs.
This flashlight can easily fit into our pocket or backpack to bring with us on any trip. Even everyday carry is easy due to its compact size, and it can be used in a snap thanks to its tactical switch at its rear. With the CREE XML T6 LED chip incorporated, this is one bright flashlight for self defense.
The beam itself can be controlled via the rotary zoom function in the middle of the body. You can cycle through its five modes: high, medium, low, strobe, and SOS with taps on the switch. Further, the strobe function can be handy when you need to defend yourself against an attacker to disorient them.
Heads-up:
We can power this flashlight with three standard AAA batteries, which are easily accessible. We could also use one 18650 rechargeable battery. In addition to its compact form, it is also waterproof and has a durable body thanks to its military-grade aluminum.
Pros:
Five modes to cycle through with a tap of a switch
Adjustable LED bulb brightness of up to 1000 lumens
The beam can be widened or narrowed as needed with the zoom function
Compact to fit into our pocket or purse
Accommodates both AAA batteries and 18650 rechargeable battery
The aluminum body is military-grade, ideal for self defense
Cons:
The mode resets after using the high beam and turning the flashlight off
Bottom Line:
This is an excellent option as both a home defense flashlight and an emergency light source. It's durable, bright, easy to use, and portable, making it among the best self defense flashlight options available.
What to Look for When Buying Self Defense Flashlights
Choosing a Flashlight of the Right Size
The size of the flashlight you get will be a major concern when you are shopping for a self defense tool. You need to consider your own needs and experience. Should it be compact, or do you want to use it as a baton? Will you be hiding it in your pocket or displaying it out in the open?
Remember that smaller flashlights will be more difficult to use against attackers when you want to hit them with it. Then again, more compact flashlights also tend to have the element of surprise since few people expect to be blinded by such a common tool.
Is the Flashlight Bright Enough?
Depending on how you want to use your self defense flashlight, it will need to be really bright or just bright enough. An output of 120 lumens can work as a good tactical flashlight, but 220 or higher would be highly recommended. Flashlights that are 1,000 lumens or brighter would have the best chance at disorienting attackers the longest.
With that said, brighter flashlights tend to need more power and eat more energy, so they'll consume batteries quickly. You might use up a lot of disposable batteries. Keep this in mind when choosing the flashlight that you want to purchase.
Does It Have the Desired Features?
At the very least, you will want a self-defense flashlight with a few select features that will help with personal protection. The strobe function would be highly recommended since it can blindside and confuse attackers for a few seconds. Sharp, ridged edges for the head can be used for direct attacks too.
If it's a big flashlight for you to use for hitting with, a tough, durable case would be highly advantageous. Military-grade aluminum or plastic would be worth looking into.
Is the Flashlight Easy to Use?
Last but not least, a self defense flashlight should be easy to use. If it's too complicated or cumbersome, it might become a hindrance instead of a helpful item. Consider the flashlight features, start with, and understand how it is intended to be used.
Are there too many steps? Are there too many fiddly buttons? Is the flashlight made of materials that won't be able to withstand impacts when you need to use it as a baton? These questions and more need to be asked before making your purchase.
How Many Lumens Should a Self Defense Flashlight Have
The minimum output that your self defense flashlight needs to have to be effective is 120 lumens.
How Long Does an Attacker Atay Disoriented
When done successfully, a self defense flashlight can disorient an attacker for at least four seconds. Those precious seconds can be enough to help you escape or call for help.
Are Tactical Flashlights Legal
In most places in the world, tactical flashlights are completely legal, with the exception of those that come with stun functions.
Conclusion
The world is a dangerous place, so you need to protect yourself, and a tactical self defense flashlight can help with that. Choosing the most suitable one for you can depend on the features, size, and ease of use. You need to keep your situation in mind when shopping for this practical tool.
If you need to disorient your attacker, a bright flashlight with strobe functions can be enough. If you need something with more bite, a stunner would be better. Remember that the best self defense flashlights are the ones for you to use.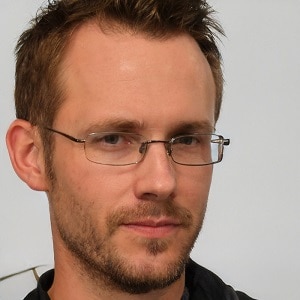 I am Everett Bledsoe, taking on the responsibility of content producer for The Soldiers Project. My purpose in this project is to give honest reviews on the gear utilized and tested over time. Of course, you cannot go wrong when checking out our package of information and guide, too, as they come from reliable sources and years of experience.