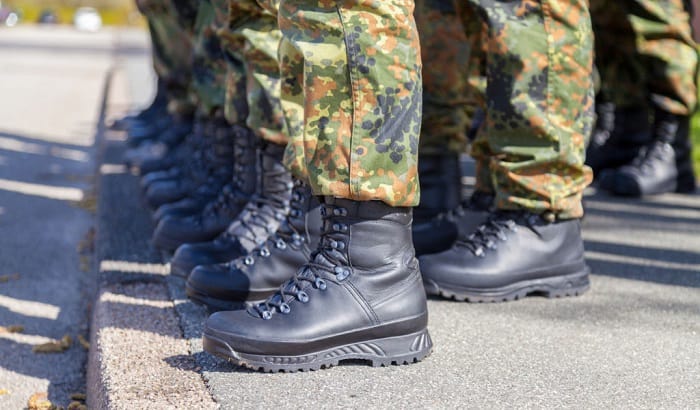 Bulky tactical boots will only impede your mission. So, lace or zip-up with the best lightweight tactical boots to get a tactical advantage. These types of boots are made to keep military, sports, and outdoor enthusiasts comfortable yet fast.
These boots are designed with ultralight materials, perfect for physical activities. Top brands have streamlined the features to minimize the weight without compromising protection. They try to make the boots feel like athletic shoes but protect and support like duty boots.
Here are a few features that you can look for when purchasing an excellent pair of lightweight tactical boots.
Material: Lightweight tactical boots use materials that are naturally light or modifiable in the production process. The most lightweight tactical boots are made of nylon upper. This man-made polymer fabric is also breathable to provide extra comfort.
Weight: Technically, you need to know the boots' weight if your goal is to find the lightest tactical boots out there. Tactical boots can be as light as 17 oz or around 1lb. Generally, anything below 3.3 lbs is considered a lightweight pair.
Soles: The insole, midsole, and outsole are some of the factors that contribute to the total weight of the tactical boots. Lightweight tactical boots are typically made of foam insoles and midsoles with rubber outsoles.
Tactical users now have plenty of options to choose from in a marketplace flooded with tactical boots. Find out how to choose lightweight tactical boots in the buying guide below. But first, let's review some of the top brands.
---
NORTIV 8 Men's Tactical Boots
Thick foam
Rubber outsole
Removable insole
---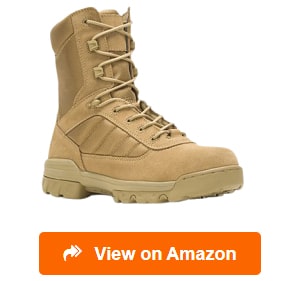 Bates Men's Tactical Boot
Sturdy construction
Polishable, lightweight
Easy to wear & take off
---
Under Armour Men's Tactical Boots
Rubber lug sole
Anti-odor technology
Water-repellent finish
---
Top-tier Lightweight Tactical Boots Reviews
1. NORTIV 8 Men's Military Tactical Work Boots
The NORTIV 8 tactical boots are versatile to use for both work and outdoor activities, like climbing and camping. These boots stand out with their dynamic three-sole system: removable insole, EVA midsole, and rubber outsole.
The removable insole comes with nice arch support to reduce fatigue after wearing the boots for long hours. My favorite is the optimal cushioning from the EVA midsole, as it helps absorb the shock for more comfortable walking and landing. Moreover, the rubber outsole seems to perform well in any terrain with its good traction.
I love the combination of the leather and mesh fabric upper. The leather seems to be wear-resistant and durable, while the mesh upper is breathable. More importantly, I feel sufficient support on the ankles, thanks to the addition of thick foam padded collars.
It usually takes a couple of days to break in some new tactical boots, but these NORTIV 8 were comfortable straight out of the box. It's also easy to put my foot in and out of the boots because they come with side zippers. And for the price, this is an excellent steal.
Heads-up:
However, the size runs small. I recommend users get at least a size larger than normal.
Pros:
Versatile and features a three-sole system with side zippers for ease of use
Removable insole delivers nice arch support; EVA midsole absorbs shock
Rubber outsole gives good traction on any terrain
Built with durable leather and breathable mesh fabric upper
Thick foam padded collars provide sufficient ankle support
Economical and already feels comfortable straight from the package
Cons:
Size may come a little smaller than normal
Bottom Line:
All in all, the NORTIV 8 Men's Tactical Boots provide enough versatility for both work and outdoor adventures. These boots seem durable, breathable, and comfortable to use all day long.
2. Bates Men's Ultralite Tactical Military Boot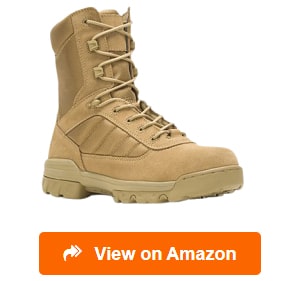 This Ultralite model is a good pair of light tactical boots that seem sturdy enough to hold up for vigorous work. It features a side zipper, making these boots easy to put on and take off.
I have been wearing these military boots for all types of weather, and I'm surprised at how well they hold up. My feet remain cool in the summer and warm during winter, even staying dry through the rain. I like that the lining wicks away moisture and dissipates heat to keep my feet sweat-free.
About 70% of these boots are made of durable leather, while the rest is made of nylon. These are the most comfortable tactical boots I've worn because they're super light and bend with my feet well. Also, the rubber sole has wide spaces between the trails, so they make great contact on any ground when I place my foot down.
Fortunately, there's great arch support, thanks to the cushioned EVA midsole and removable insert. These boots also look good, especially when I polish the leather area. Once I get the laces set up, I can simply leave them alone and use the zippers for easy wearing.
Heads-up:
However, these boots may feel stiff initially. They need a few days to break in before softening up for good.
Pros:
Has a sturdy construction of leather and nylon
Provides superb arch support with the cushioned insert and EVA midsole
Easy to wear and take off, thanks to the side zippers
Can endure any weather conditions; moisture-wicking lining keeps feet dry
Polishable, lightweight, and bends well to any movement
Rubber sole provides exemplary traction on any ground surface
Cons:
May need a break-in period to soften up
Bottom Line:
However, these boots may feel stiff initially. They need a few days to break in before softening up for good.
3. Under Armour Men's Stellar Military And Tactical Boots
These Under Armour tactical boots feel tough with their 900D nylon upper. I tried kicking a door with these boots on, and I'm surprised that they created such a large impact that the door came off the hinges.
The best part of these lightweight combat boots is that the leather is treated with a durable water repellent to make it water-resistant. I could see the water rolling off the boots when I tried walking in them under the rain. More importantly, this pair works great in extreme temperatures, especially during winter.
I love the flexibility and elasticity of the boots. It seems like that the EVA midsole is reinforced with a TPU shank to offer additional support. Also, the rubber lug sole offers a substantial grip to keep me from slipping on slippery roads.
My favorite is the Ortholite sock liner because it provides a lightweight insulation barrier from the cold on my feet. Another exceptional innovation of these Under Armour boots is the anti-odor technology. It seizes and annihilates the odor-causing bacteria.
Heads-up:
The only thing I dislike is the laces. I hoped there was a side zipper to make the boots easy to put on and remove.
Pros:
Seems tough with the 900D nylon upper
Water rolls on the leather part treated with a water-repellent finish
Provides flexibility and support, thanks to the EVA midsole's TPU shanks
Works well in extreme temperatures, especially winter
Rubber lug sole gives a nice grip on slippery surfaces
Ortholite sock liner insulates feet; anti-odor technology prevents foot odor
Cons:
A little difficult to wear the boots with the laces
Bottom Line:
All in all, these tactical boots for men from Under Armour offer extreme comfort during winter. They insulate the foot, prevent foot odor, and are almost waterproof.
4. Reebok Work Duty Rapid RB RB8874 Tactical Boots
Reebok Rapid Response RB RB 8874 is a nice pair of light duty boots for all military and law enforcement personnel. I'm glad to have stumbled upon these boots when I was looking for something as cool-looking as my old Nike tactical boots.
The upper is made of strong ballistic nylon, while the rest is made of smooth leather. I especially like the side zippers because they make the boots easy to take off and put back on. Also, the zippers seem to hold up well in tough conditions.
Getting durable boots with a composite toe is pretty difficult, so finding this Reebok model was a blessing. The composite toe feels lightweight and strong enough to protect my foot from injuries. I like that the material doesn't rub or restrict my toe movements.
Surprisingly, the rubber sole still remains intact after spending a lot of time dragging my feet across asphalt. The sole seems truly non-slip because I didn't stumble when I walked onto an oily surface in the kitchen. More importantly, everything is well-padded inside, so wearing these boots is extremely comfortable.
Heads-up:
However, these boots need a break-in period to decrease the stiffness. It took me a few days to finally feel more comfortable in the boots.
Pros:
Looks cool and durable with the smooth leather material and ballistic nylon
Tough side zippers make it quick to wear and take off
Lightweight composite toe protects feet from injuries without rubbing the skin
Rubber soles hold up well on asphalt and even on slippery surfaces
Interior is well-padded to provide additional comfort
Cons:
Needs a few days to reduce the stiffness
Bottom Line:
Overall, the Reebok Rapid Response makes a good pair of lightweight duty boots because it comes with a composite toe to provide protection. This pair is easy to wear, well-padded inside, and treads even on slippery surfaces.
5. Under Armour Valsetz RTS 1.5 Military Boots
The Under Armour Valsetz is one of the lightest tactical boots out there. They weigh almost the same as athletic shoes, so these boots are comfortable to wear for long hours of work.
The boots are designed with medial side zippers, making them simple to put on and take off. They look cool with the durable synthetic leather and breathable textile upper. The all-black color looks beautiful, especially when paired with a black leather shirt and sunglasses.
The construction seems to be well-made. A welded PU film surrounds the entire boot to increase abrasion resistance. More importantly, the stitching seems to hold up under tough conditions, so I think these boots will last long.
I love that there's enough support where I need it the most. The UA ClutchFit ankle support system hugs the ankles without limiting my movements. Also, the TPU toe cap is a nice addition for protection against collisions on the field.
Heads-up:
However, the size tends to run a little small. To get a better fit, I recommend users go half a size bigger than what they normally wear.
Pros:
Comfortable to wear as the boots weigh almost similar to athletic shoes
Medial side zippers allow an easy effort in putting on and taking off the boots
Has a cool leather + textile construction and beautiful all-black color
Nicely constructed with a PU film to improve abrasion resistance
Stitching can endure tough conditions and last long
UA ClutchFit ankle system and TPU toe cap provide support and protection
Cons:
Size may run a little small
Bottom Line:
All in all, the Under Armour Valsetz impresses with its super-light construction and durability. This lightweight tactical boots black model also offers adequate support in the right places.
6. Bates Women's Ultra-Lites Side-Zip Boots
The Bates Women's Ultra-Lites are quite tough to withstand the elements outdoors. My feet never get soaked in water, so it's safe to say that they're water-resistant enough to be used in snow and rain.
The boots are comfortable to run in and offer adequate support in the right parts. I think the EVA midsole plays a large part in providing stability and comfort when walking or running for long hours. Also, the removable insert is cushioned well to cradle the feet away from injuries.
The rubber sole is quite impressive as it can tread on any type of surface. I was able to work on concrete and asphalt at different incline/decline levels without a hitch. Also, both the leather and nylon materials seem to be well-made to last.
Fortunately, the lining is breathable and wicks away moisture to keep my feet dry. Additionally, the boots zip up fast and smoothly, so I never had a problem wearing them. They also came true to size, much to my satisfaction.
Heads-up:
However, these boots came in stiff, so they need to be broken in for a couple of days.
Pros:
Can endure elements, water-resistant, and comfortable to run for long periods
EVA midsole offers stability while removable insert prevents injuries
Rubber sole can walk on any surface, even on inclined asphalts and concrete
Built with long-lasting leather and nylon materials
Breathable lining wicks away moisture to keep feet dry
Comes true to size and zips up smoothly
Cons:
Need a couple of days to break in
Bottom Line:
Overall, the Women's Ultra-Lites are perfect to use outdoors, whether for work or another activity. They can withstand any grueling conditions and protect the feet from any possible injuries.
7. Ryno Gear Tactical Combat Boots
Ryno Gear offers a nice pair of boots for durability and comfort. These combat boots come in a beige color, which I like because it never goes out of fashion.
The material is constructed from leather and ballistic nylon, which are both incredibly durable. In fact, the boots held up well when I was on my feet for several miles in the mountains. Also, they feel comfortable right out of the box and get even softer within a couple of weeks.
The boots come with removable insoles to absorb the shock when walking or running for extra comfort. I like the extra room inside the boots as it fits an extra insole if I want. Moreover, the rubber outsole seems truly slip-resistant because I didn't fall when I walked into a snowy road.
What's even better is that the boots can keep my feet dry. The mesh lining is breathable to prevent any heat buildup, while the CoolMax inner lining is water-resistant to keep the sweat at bay. I trusted the quality of the boots since Ryno Gear offers free returns and a 100% Satisfaction Guarantee.
Heads-up:
However, the size seems to run a little huge. The size 10 feels like a 10-½ to me.
Pros:
Comes in a trendy beige color; offers free returns and a Satisfaction Guarantee
Built with durable leather and ballistic nylon
Already feels soft right out of the box and even gets softer with time
Removable insoles absorb shocks for easy walking or running
Has extra room to fit an extra insole; the rubber outsole is truly slip-resistant
Keep feet dry and cool with breathable mesh lining and CoolMax lining
Cons:
Size comes a little large
Bottom Line:
Overall, the Ryno Gear Tactical Combat Boots can provide great comfort in the field with their removable insole and CoolMax lining. The 100% Satisfaction Guarantee also reassures buyers of their quality.
8. FREE SOLDIER Men's 8 Inches Lightweight Combat Boots
These FREE SOLDIER boots are quite versatile to use in different fields. They can be used as light police boots, desert boots, hiking shoes, and in other tactical missions.
I love to wear these boots in hot weather because they feel cool, thanks to the vented holes. Additionally, the 1000D Cordura fabric upper isn't only durable but also breathable and flexible. Also, the suede leather and zippers held up perfectly while I was hiking for five hours.
These boots do provide great protection and support. The strengthened heel and toe cap helped me prevent many ankle injury incidents. More impressively, the EVA midsole offers amazing rebound and cushioning to absorb shocks while walking.
I adore the laces as they can be tightened without sacrificing the integrity of the boot. I have thin ankles, and I was able to lace the boot to fit me securely. Surprisingly, the price is quite low, considering the quality that I get from these boots.
Heads-up:
However, the manufacturer uses US sizes and doesn't list the equivalent UK numbers. Buyers who are used to the latter should measure their feet instead.
Pros:
Versatile to use in any field and comes at an attractive price
Vented holes make the boots feel cool in hot weather
Durable 1000D Cordura upper seems breathable and flexible to wear
Suede leather and zippers hold up well; laces can be tightened to fit securely
Strengthened toe cap and heel help prevent ankle injuries
EVA midsole provides exemplary cushioning and rebound
Cons:
Bottom Line:
Altogether, these lightweight combat boots from FREE SOLDIER provide durability and comfort at an economical price. There's enough protection and support on all vulnerable parts of the feet.
9. Reebok Men's Sublite Cushion Tactical Rb8605 Boots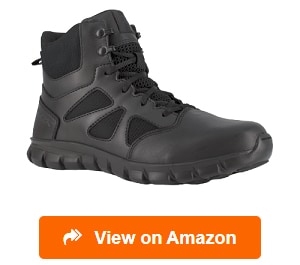 The Rb8605 tactical boots from Reebok are another lightweight pair that served me well. They seem cool to wear in hot weather and walk real easy, especially on cement floors and roads.
These are good-looking boots with 100% textile and synthetic construction. I appreciate that the leather is polishable because I want my boots to look neat and live longer. Additionally, the boots are breathable because of the mesh-like parts that dissipate heat quickly.
I can move really well with these boots. The full-foot flex grooves bend with each step to increase mobility. I also feel a lot of support from the MemoryTech Massage footbed that conforms to the contours of my feet for an instant cushion.
Another feature that I love about these boots is the Sublite foam midsole, which feels lightweight and soft. There's not even a break-in period needed because the boots themselves felt soft already. In addition, they're easy to use since they come with side zippers.
Heads-up:
However, the sole is a little thin, so the boots might not be ideal to use for walking on sharp rocks.
Pros:
Keeps feet cool in the summer and walks well on cement
Looks pretty with the 100% textile and synthetic construction
Polishable leather looks neat, while breathable mesh parts release heat quickly
Full-foot flex grooves enhance mobility; side zippers offer great ease of use
MemoryTech Massage footbed provides instant cushion
Sublite foam midsole feels soft; no break-in period is needed
Cons:
Sole feels too thin to walk comfortably on sharp rocks
Bottom Line:
Altogether, the Reebok Rb8605 tactical boots provide outstanding comfort and softness, even straight out from the package. There's no break-in period required, plus the footbed and midsole offer instant soft support.
10. FREE SOLDIER Men's Waterproof Hiking Boots
FREE SOLDIER is a pair of lightweight waterproof tactical boots designed for all seasons. These boots are only 2.2 lbs, so they make excellent tactical work boots for men.
My feet stay dry and safe with these FREE SOLDIER hiking boots. The exterior is coated with a waterproof finish to keep out water that's up to 5cm high, while the waterproof lycra cloth lining keeps the feet dry from sweat. Also, no pebbles or dirt can enter into boots with the gusseted tongue design.
The body is constructed from wear-resistant TPU material, while the upper is sort of a plaid-type of fabric. The shoes are also supportive, thanks to the EVA midsole. I particularly love the geometrical patterns on the outsole as they grip well on any terrain.
These are perfect lightweight police boots because the toe cap and heel are strengthened to protect the feet from collisions. There's enough ankle support, so I don't feel any fatigue even when standing for too long. Best of all, the price is quite modest considering the boot's quality.
Heads-up:
However, the eye hooks were made of plastic, so I'm afraid that they can easily snap off when mishandled.
Pros:
Lightweight at 2.2 lbs yet strengthened on the toe and heels for protection
Waterproof up to 5cm deep and keep feet dry with the lycra lining
Gusseted tongue keeps pebbles, dirt, and other debris from entering the boots
Made of wear-resistant TPU material and plaid fabric upper with EVA midsole
Geometrical patterns on the outsole allow for walking on all terrains
Provides adequate ankle support at a modest price
Cons:
Bottom Line:
Altogether, this lightweight tactical boots waterproof model from FREE SOLDIER offers adequate protection from collisions, pebbles, and moisture. This pair of light police boots also comes at a reasonable price, making it desirable for frugal users.
11. Oakley Men's Light Assault 2 Tactical Boots
The Light Assault 2 tactical boots are super lightweight; they almost feel like running shoes to me. I love the coyote color because it's acceptable in the army and blends well with any surroundings for a more camo effect.
The boots are true to size, so they fit comfortably on my feet. The best part is that the laces lock in place, thanks to the special lace lock system. On the occasions that I'm running, the laces never get loose and hold up pretty well.
I simply adore the rugged construction of these boots. The nylon laces seem pretty sturdy, and the leather part feels high-quality. Moreso, the Cordura synthetic upper appears to be resilient and breathable for comfort.
I also feel like the EVA sole provides great shock-absorbing qualities. I never felt any sharp or hard object beneath my feet, even when walking on a rocky road. Also, the outsole feels super lightweight and flexible to every foot movement.
Heads-up:
However, I hoped there were side zippers to make the boots easier to put on. I had to loosen the laces just to get my foot inside. It might be hard for the first time, but it can get better after getting used to it.
Pros:
As light as running shoes and come true to size
Coyote color is military-approved and provides a camo effect
Lace lock system keeps the laces pretty secure while in use
Built with rugged nylon laces and high-quality leather
Cordura synthetic upper feels breathable and resilient
EVA soles absorb the shock; the outsole feels lightweight and flexible
Cons:
No side zippers to make the boots easier to put on
Bottom Line:
All in all, the Oakley Men's Light Assault 2 won me over with its great durability and comfort. Everything on these boots is made of rugged materials that can endure the toughest conditions.
12. 5.11 Men's ATAC 2.0 Style 12391 Military Tactical Boots
When talking about lightweight tactical boots, 5.11's ATAC 2.0 should be included in the list. These tactical boots, specifically the 12391 style, are designed for the most demanding missions.
The boots look good with the full-grain leather, and I like that they can hold a shine. The 840D nylon upper seems lightweight and breathable for more comfortable wear during the summer. With the YKK side zippers, the construction seems quite durable for rugged use.
I particularly love the Strobel construction as it keeps the weight of the boots to a minimum. I was amazed to find a knife compartment hidden on the boots. This function seems pretty convenient for self-defense or other tactical missions.
5.11 tactical boots are always known for their Ortholite footbed, and the 12391 executes it well. The insole feels comfortable, like a memory foam that supports each contour of the feet and springs back to shape. For flexibility, I love the addition of the new Achilles heel flex zone and Ortholite Achilles cuff.
Heads-up:
However, the fit is a little small. I recommend users get a larger size than normal.
Pros:
Full-grain leather looks beautiful and can hold a shine; durable YKK zippers
840D nylon upper feels lightweight and breathable, perfect for the summer
Strobel construction keeps the weight at a minimum
Features a hidden knife compartment for more functionality
Ortholite footbed retains its shape and supports each contour of the foot
Flexible with the Achilles flex zone and Ortholite Achilles cuff
Cons:
Fit may come a little smaller than normal
Bottom Line:
Altogether, the 5.11 ATAC 2.0 Style 12391 is truly an upgrade from the previous model with its new Achilles flex zone and Achilles cuff. These boots also provide more function with the hidden knife pocket.
What to Look for When Buying Lightweight Tactical Boots
Many tactical users prefer lightweight tactical boots because they're breathable, comfortable, and provide proper support. With their growing popularity, many brands have emerged in the market. To guide you towards your new or next purchase, here are the important things to consider.
Protective Toe And Shanks
Tactical boots are either made of steel or composite toes. If you're looking for a lightweight pair, a composite toe is the best way to go.
Lightweight tactical boots use composite materials, such as Kevlar, plastic, or ultra-light carbon fiber to conform to safety standards. Composite toe caps are more comfortable than steel toes because they're fully metal-free. Because of that, they can pass all places with metal detectors for hassle-free travel.
The shanks also add weight to the boots. Fiberglass is a lighter material than steel shanks.
Upper Material And Linings
All-leather boots are durable, but they're heavy to use. To make them lighter, they combine leather with a man-made polymer fabric upper, like nylon or polyester. Others even use all-synthetic materials to make the boots more lightweight.
To ensure the durability of the fabric material, look at the denier count or opt for ballistic nylon. A higher denier count in nylon fabric usually means stronger and heavier. You want the right balance of durability and comfort, so something around 840D is adequate.
Lightweight tactical boots also use breathable membranes, like a mesh lining, to make walking an easy experience. The mesh lining keeps the foot cool as it dissipates heat quickly. Others include a waterproof lining to help wick away the moisture and keep the feet dry from sweat.
Insoles And Midsoles
The insoles help increase arch support for great comfort. Many brands use Ortholite insoles, which are foam to cushion the feet. If you're suffering from any foot-related injuries, look for a memory foam insole to ease the pressure on your foot.
Typically, footbeds integrated with technologies, like shock absorption, are going to add weight to the boots.
The midsoles are the part of the boots that offer rebound and cushioning to shield the foot from feeling the sharp or hard objects on the ground. Midsoles of lightweight boots use closed-cell foam like ethyl vinyl acetate (EVA), polyethylene (PE), and polyurethane (PU). PE foam is super light but not as durable as EVA.
EVA provides the right balance of durability and lightness, so they're an ideal material for midsoles. EVA midsoles offer stability to endure all types of challenges.
Keep in mind that less padding means a lesser weight of boots, but you don't want to compromise comfort. Find the right balance of comfort and protection.
Outsole
For lightweight tactical boots, you want high-traction rubber outsoles. Leather, wedge, and cork nitrile are the lightest outsoles out there. However, they don't have the lug patterns that rubber soles have for better traction.
Deep lug patterns make the tactical boots grip better on rough and slippery surfaces. Look for widely-spaced lugs as they provide excellent traction and shed mud more quickly.
Weight And Fit
The easiest way to determine whether the tactical boots are lightweight or not is to check the item's weight. Anything under 3.3 lbs is considered a lightweight pair of tactical boots. Of course, you need a lighter pair if you want to use the boots for hiking, like around 2lbs.
The lightest tactical boots can even barely weigh a pound. Typically, women's boots weigh less than men's boots because they're narrower to fit the small feet of women.
The fit should be snug around the instep and ball of your feet and has extra room to flex your feet forward. Measure the widest part of your feet and get the circumference. Generally, your boot size is the length plus one inch.
Are Lightweight Tactical Boots Good for Everyday Wear
Yes, lightweight tactical boots are ideal for daily wear because they don't weigh you down. In fact, they help you move quickly while providing maximum protection. With a high-traction outsole, you can keep your feet steady and won't slip on oily surfaces.
Good insoles and midsoles also reduce fatigue from walking or standing for long hours. When you use light footwear, it's only normal to walk faster or run more easily.
What Are Lightweight Tactical Boots Made of
Lightweight tactical boots are made of a nylon or polyester upper with a mesh lining to release the heat accumulated inside. The toe protection is constructed from a composite material, which is lighter than steel. For the shanks, fiberglass material is preferred over steel as it keeps the weight at a minimum.
These boots have the right amount of padding, not too much that it adds weight nor too little that it provides no protection. More specifically, the midsole is made of EVA to provide flexibility in every movement. Tactical boots usually have rubber outsoles to provide an excellent grip on any surface.
Where I Can Buy Lightweight Tactical Boots
You can purchase lightweight tactical boots in online stores like Amazon and brands' websites. You can also head to your nearest shoe store to find the right fit for lightweight tactical boots. Military surplus stores also provide different brands of lightweight tactical boots for your selection.
Conclusion
We all love a pair of lightweight tactical boots because they don't hold us back when we need to move quickly. Among all the best lightweight tactical boots, my favorite is the Bates Men's Ultralite pair because it covers all the important features. These boots are sturdy, easy to wear, and breathable for extra comfort.
For colder temperatures, I like the Under Armour Men's Stellar boots. The leather part is treated with a durable water-repellent finish, so water just rolls on the boots. Another pair that's treated with a waterproof finish is the FREE SOLDIER Men's Waterproof Hiking Boots.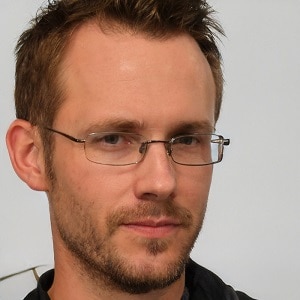 I am Everett Bledsoe, taking on the responsibility of content producer for The Soldiers Project. My purpose in this project is to give honest reviews on the gear utilized and tested over time. Of course, you cannot go wrong when checking out our package of information and guide, too, as they come from reliable sources and years of experience.