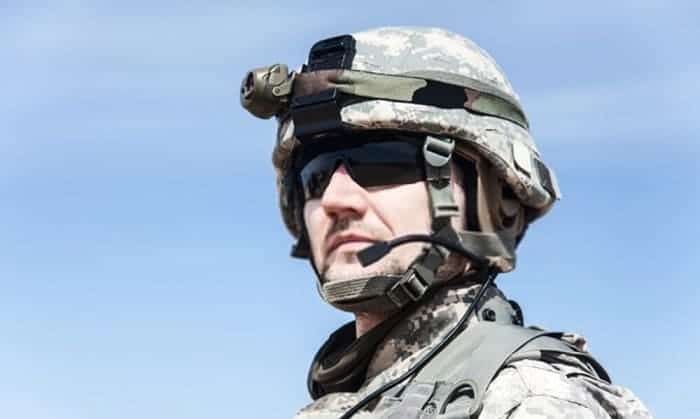 Headlamps are an essential tool that helps us accomplish both tasks at work and leisure activities. These include car repairing, navigating through dark unlit basements, night trekking, spelunking, and many others.
Using the best tactical headlamp allows hands-free lighting, making you more efficient at doing tasks or activities. However, there are a few things to consider before you buy your headlamp:
Lumen: This is probably the essential thing that you need to consider before buying a headlamp. Lumen is the numerical amount of light that is produced by a light source. Some headlamps have high lumen while others are low. Low-lumen headlamps are ideal for day-to-day tasks which don't require powerful lighting. They usually produce between 100-150 lumens and has a longer run time compared to high-lumen headlamps
Water resistance: Another critical thing to consider is the headlamp's water resistance level. The water-resistance of a headlamp is usually indicated in IPX. The higher the IPX, the better. You don't want to go in a damp cave with a headlamp that only has an IPX rating of 3 or lower. Look for an IPX 4 or higher headlamp to maximize your headlamp's water protection.
Runtime: Each headlamp is tested by how long it can last using the lowest light mode. Most military-grade headlamps can last for up to 100 hours in their dimmest light mode. This is ideal for outdoor camping trips that will last for a few days.
Other important factors are listed in the detailed buying guide below to help you choose the best headlamp for you and your tasks.
Best Tactical Headlamp Reviews
1. Princeton Tec Byte Tactical Headlamp
The Princeton Tec Byte Tactical headlamp is one of the best headlamps for military use that features a bright LED light and ergonomic strap. Such a function makes it ideal to use everyday tasks and home repairs, cave explorations, and night navigation.
I like the compact design and powerful ultrabright 200-lumen LED light despite its small size. In addition, it is incredibly lightweight, so wearing the light is less strenuous yet with an ample amount of lighting.
The 200-lumen LED light of this tactical headlamp offers a white and red light which can both be modified for high and low light settings. I found the red light extremely useful for everyday purposes and preserving your night vision.
The tactical headlight can be used for up to 58 hours only, but it runs on AAA batteries which we can purchase in general goods stores. Batteries can be switched easily due to the ergonomic design of the battery compartments. It also has a watertight enclosure that ensures that the batteries are water-free.
Heads-up:
I appreciate how I can easily toggle between the light modes using a single button. This makes it easier to avoid accidentally using the wrong beam mode. The downside is that the button is a bit small, making it hard to press when wearing gloves.
Pros:
A bright 200-lumen LED light and ergonomic strap
4 light modes- high white and low white, high red and low red
Single-button operation for easy handling
Runs on AAA batteries with 58 hours of battery life
Comes with a watertight closure to protect the battery
Cons:
A bit small button, making it hard to press when wearing gloves
Bottom Line:
To sum it all up, This tactical headlamp is a good "bang for the buck" product that can help me get the job done.
2. Nitecore NU20 Rechargeable Headlamp
Probably one of the best military-grade headlamps in the market today, Nitecore NU20 Rechargeable Headlamp boasts an output of 360 Lumens which is ideal for hands-free deep cave explorations and pitch-dark adventures.
The feature I like most about this rechargeable tactical headlamp is its compact and lightweight design. In addition, the headlamp uses a built-in rechargeable battery instead of the traditional dry cell batteries.
The headlamp can be used for about a hundred hours in the lowest light mode when fully charged. Not having dry cell batteries is also one reason why the headlamp's weight is barely noticeable.
The military-grade headlamp also features a CREE XP-G2 S3 LED light. This small but powerful headlamp has an output of up to 360 Lumens which means its light can reach 87 yards.
Turbo Light mode produces the brightest light, but it burns out the battery a lot faster than the other modes. For everyday tasks and activities, HighLight mode (220 Lumens) and Mid Light mode (40 lumens) are what I recommend.
Also, the headlamp can be conveniently operated using a single button to switch between the light modes.
This headlamp also has a high IPX Level of 7 which means it has pretty high water resistance. This makes it ideal for wet caves wherein there is water trickling from the cave ceilings or repairing water pipes under poor lighting conditions.
Heads-up:
The only downside of this product is that the strap feels beefy, and it lacks a red light function that aids with night vision.
Pros:
Has a built-in rechargeable battery
Can produce up to 360 lumens, reaching up to 87 yards
Convenient single-button operation
Four LED brightness modes to choose from
Has an IPX7 rating for water protection
Slip-free, ergonomic strap design
Cons:
The strap feels a little beefy
Would be perfect if it has a red light function
Bottom Line:
All in all, The Nitecore NU20 Headlamp is one of the finest choices when it comes to choosing my headlamp. All thanks to its ergonomic, slip-free design and powerful light.
3. Princeton Tec Quad Tactical Headlamp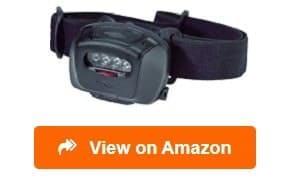 When it comes to choosing a headlamp, I want mine to be multi-functional and stylish at the same time. Princeton Tec Quad Tactical LED Headlamp is one of those that I love because of its multiple design layouts and durable, slip-free strap, which is ideal for backpacking, camping, caving, and other night outdoor activities.
It also features four ultrabright Nichia 5mm LEDs with four output modes; High, medium, low, and a strobe-like flash mode. The 78-lumen output of this tactical headlamp allows you to illuminate what's in front of you without being too bright to hinder vision.
A single press of the button is needed to operate this headlamp. The brightness starts at the dimmest and gets brighter with each press which makes operating it a breeze. This tactical headlamp is powered by 3 AAA batteries that can run up to 105 hours under the right conditions.
Another thing that I love about this tactical headlight is the option to change the color of the lens filter to red, blue, or green, depending on your preference. The red filter lens is beneficial in keeping my night vision. It may not be the brightest headlamp out there, but it can get the job done.
This headlamp is also lightweight, at 101 grams. The weight is barely noticeable for fixing the pipes under the kitchen sink or navigating in the woods at night.
Heads-up:
The only thing I noticed about this tactical headlight is that the lowest brightness option is still a bit too bright.
Pros:
Convenient single-button operation
Three brightness modes and flashing beacon mode
Durable, hands-free design with durable and slip-free strap
Compact and lightweight at 101 grams
3 LED Color filter options: red, blue, or green for day and night vision
Runs on 3 AAA batteries that can last up to 105 hours
Cons:
The lowest brightness is still a little too bright
Bottom Line:
Overall, This is one of the excellent choices when buying tactical headlamps. Mainly due to its compact and lightweight design.
4. Streamlight 61304 Tactical LED Headlamp
Streamlight Headlamp is undeniably a bright military grade headlamp available. Its maximum light output reaches up to 635 lumens with a beam distance of more than 150 meters, Thus, making it one of the most reliable headlamps out there.
Streamlight's high-intensity light offers extreme versatility, wherein you can use it for a variety of purposes. Its bright light that can reach long ranges is handy for deep cave spelunking, night biking, and even hunting at night.
The high light output is attributed to the c4 LED Technology. It has three light settings- High(635 lumens), Medium(105 lumens), and low light(20 lumens). These brightness settings make this tactical headlamp the ideal choice for activities that need bright lights or for tasks that require low beams
This tactical headlamp also comes with an elastic headband and a rubber head strap for tasks that need both hands. Furthermore, the rubber strap is slip-free for the headlamp to mount on hard hats.
Notably, this durable lamp is from aircraft aluminum with an anodized finish that can withstand a fall from up to 1 meter. It also has a waterproof rating of IPX 4 for protection from water splashes.
Another great thing about this headlamp is its long battery life due to two 3-volt CR123A lithium batteries up to 36 hours in the lowest light mode.
Heads-up:
However, the Streamlight headlamp lacks a red light mode for preserving night vision.
Pros:
Has a max light output of 635 lumens that can reach more than 150meters
Powerful C4 LED technology
3 light settings – High(635 lumens), Medium(105 lumens), and low(20 lumens)
Slip-free elastic headband and rubber head strap
Made of durable aircraft aluminum
Powered by two 3-volt lithium batteries for running up to 36 hours
Cons:
Lacks a red light that aids night vision
Bottom Line:
All in all, The Streamlight Headlamp is a versatile tool that has an ultrabright light despite having no red light. It is indeed a great headlamp that can serve a variety of purposes.
5. Princeton Tec Quad Tactical MPLS LED Headlamp
Princeton Tec Quad Tactical MPLS LED Headlamp is one of the ideal choices for tactical headlamps. This reliable yet straightforward headlamp features MPLS tactical lights designed for mounting on helmets in a streamlined format.
The feature I like most about this tactical headlamp is its 4 LED bulbs. With a maximum light output of 78 lumens and interchangeable lens filters, This is the ideal headlamp for SFAS, night ops, and other activities that require a hands-free source of light.
Red, blue, and green light lens filters are included, plus a lens holder. In detail, red and green lights help increase night vision, while blue light is for hunting at night to find trails left by animals easily.
Another promising feature that makes this headlamp stand out is its durable and lightweight frame. This construction makes it ideal for mounting onto tactical helmets because it will not feel heavy on the head. Combined with a simple, slip-free strap makes this the right headlamp while doing lots of movements.
Compared to other headlamps, this tactical headlamp has a convenient single large button to change between lighting modes. This makes the button easier to push even when wearing gloves or when it rains.
Heads-up:
However, the headlamp only has a low light output of 78 lumens which means you can only see a few meters ahead of you.
Pros:
MPLS Tactical light design makes it ideal for helmet mounting
Has 4 LED bulbs with red, green, and blue lens filters
Has a durable and lightweight frame
Convenient single large button operation
Cons:
Low output of only 78 lumens compared to other headlamps
Bottom Line:
To conclude, The Princeton Quad Tactical MPLS LED Headlamp is a contender when it comes to choosing the best tactical headlamp for military and night operations. A lightweight lamp with great light output, indeed, a must-have in your survival gear.
6. Elmchee 6 LED Rechargeable Super Bright Headlamp
Anyone looking for a headlamp with high light intensity and rechargeable batteries should check out the Elmchee 6 LED Headlamp!
The unique feature of this tactical headlamp with 1000 lumen is the 6 LED bulbs that provide different brightness levels and red light modes. It will feature a total of 8 light modes – High beam, low beam, all light mode, and strobe light plus an additional four auxiliary modes with high beam, low beam, red light, and red flashing mode.
What's even more interesting is that the brightest mode of this tactical flashlight can reach more than 10,000 lumens! It's like having your personal spotlight at the top of your head. Pretty handy, right?
With an IPX4 rating, this headlamp has a fairly high resistance to water and other elements. It is made from highly durable aluminum alloy and lightweight ABS plastic. Thus, the light is suitable for extreme outdoor activities.
The headlamp is powered by two Li-polymer rechargeable batteries with a long burn time. I once used the headlamp for four days, on and off, without charging. And, the batteries can be charged using a standard USB cord.
The headlight strap is comfortable to wear because it is made from cotton. It is comfortable, elastic and adjustable, which makes it suitable for any head size.
Heads-up:
The only problem you may face is that it takes a long recharge time to charge the batteries fully.
Pros:
6 LED bulbs with 8 Light modes for a variety of purposes
Light intensity of more than 10,000 lumens
Made of durable aluminum alloy and lightweight ABS Plastic
Has an IPX4 water resistance rating
Powered by Li-polymer rechargeable battery
The headlight strap is comfortable to wear
Cons:
Bottom Line:
To summarize, Elmchee 6 LED Superbright Headlamp is a fantastic all-around headlamp with multiple light modes. An excellent headlamp choice for both handymen and outdoorsmen.
7. COSOOS Bright LED Headlamp
Any outdoor enthusiast surely needs one of these in their arsenal. COSOOS Bright LED IR Headlamp works best when used in an outdoor setting, like when you go for a night biking trip, camping, mountaineering, and other outdoor activities.
This tactical headlamp helped me navigate through dark tunnels when biking and through forests at night as its beam distance is adjustable for close-range and long-range beams that can reach up to 300 feet. Furthermore, the light can be adjusted for a closer yet wider beam to look for something in a pitch-dark setting.
The headlamp has four light modes – High, low, strobe light, and SOS. It is powered by a rechargeable battery which, when fully charged, can last approximately around 3-5 hours depending on how you use it.
Another great future of this headlamp is the 90° adjustable lamp head. Hence, it allows you to orient the direction of the light to be either close to your feet or a few meters ahead of you. The head doesn't wobble around and stays in place after positioning.
Furthermore, I benefit from the IPP 55 water-resistant certification of this headlight. It allows ultimate protection against water splashes.
Heads-up:
On the contrary, it is a bit bulkier than other headlamps, which may present trouble when encroaching into tight spaces.
Pros:
Adjustable beam distance: Close-range and Long-range beam of up to 300 feet
4 light modes – High, Low, Strobe, and SOS
Rechargeable and has a long battery life
90° adjustable lamp head
Has IP55 for water-resistance from splashes
Cons:
Bulkier than some headlamps
Bottom Line:
All in all, COSOOS headlamp is one of my go-to headlamps when I go outdoors. It is simply reliable, and the features are handy in a multitude of ways.
8. PrincetonTec Remix LED Headlamp
This 300-lumen LED Streamlight headlamp is another product of Princeton Tec's ingenuity. A headlamp built to be an all-rounder that features one powerful LED and three additional smaller LEDs. This provides the headlamp with a bright, white light ideal for a variety of uses.
There is also an option to buy Princeton Tec Remix headlights with green, blue, and red LEDs. The strap also comes in multiple color patterns and designs that will surely match different preferences.
The head strap is comfortable to wear, and it is easy to adjust. Once adjusted, the strap stays put and does not loosen easily. I have no trouble wearing it on my cap when I take my dog for night walks.
The headlight is powered by three AAA batteries which have a burn time of nearly 150 hours. This is helpful for extended camping trips, mountaineering, and other outdoor activities.
Furthermore, I'm hooked on beautiful and exotic designs as it features military, cool black, and classic brown patterns on its head strap.
Heads-up:
The Remix Headlamp is made up of durable and lightweight materials, as expected of Princeton Tec. The only problem I noticed is that the battery door hinge is a little fragile and could break when not removed carefully.
Pros:
An output of 300 lumens due to single powerful LED with three smaller LEDs
Comes with other color variants for the LEDs and strap
Comfortable and easy to adjust head strap
Has a long burn time of nearly 150 hours
Exotic and beautiful patterns: military, cool black, and classic brown, …
Made of durable and lightweight materials
Cons:
The battery enclosure hinge requires careful removing/changing batteries
Bottom Line:
To sum it all up, the Princeton Tec Remix headlight is a wise choice for headlights with a long burn time and a reliable source of light. A worthy headlamp for everyday tasks and purposes!
9. Foxelli MX20 Headlamp Flashlight
For those who are looking for a headlamp that is costworthy as a gift, look no further! Foxelli MX20 emits a bright light that can reach up to 50 meters. Ideal for early morning runs, late-night treks and is usable as a headlamp for SFAS.
MX20 headlamp features five brightness options- Maximum brightness, average, minimum, red night vision mode, and SOS mode. The maximum output emits 165 lumens that can reach up to 50 meters. The red light helps preserve night vision without blinding other people at night.
The great thing about this headlamp is its battery life. I once used this to compare it to other headlamps of the same price in terms of light levels and run times. I preferred the MX20 because of its longevity. Three AAA batteries power this headlamp for a maximum burn time that almost reaches 50 hours.
Surprisingly, this is also one of the IPX5-rated headlamps in the market today. Its contemporary and compact design provides it with good water resistance that can withstand a steady jet of low-pressure water, ideal for damp cave spelunking and shallow water diving.
The headlamp is also lightweight, which makes it less strenuous to wear. You can barely notice its weight while wearing it, which is ideal to use as a running headlamp.
Heads-up:
The only issue is that the single-button operation starts with the brightest mode, so don't point the headlamp towards your face when turning it on for the first time.
Pros:
Has a powerful 165-lumen output that can reach up to 50 meters
Available at a reasonable price
Battery life can almost reach 50 hours
IPX5 rating, more than the usual headlamp
Has a lightweight frame for running
Cons:
Avoids shine the lamp straight into the eyes as it starts at the brightest mode
Bottom Line:
To sum it all up, MX20 Headlamp is one of the reliable headlamps for a reasonable price. This makes it an ideal choice as a gift for a friend or family who loves the outdoors.
10. Slonik 1000 Lumen Headlamp
As I looked for a highly durable, adjustable, 1000-lumen rechargeable tactical headlamp for an affordable price, I came across the Slonik 1000-lumen device.
Featuring constant lighting technology, the headlamp contains two CREE LEDs with varying brightness and distance modes. The brightest, most intense beam can reach up to 600 feet under the right conditions.
Slonik 1000 lumen is a rechargeable headlight that doesn't need to be disassembled just to swap batteries compared to other headlamps. Instead, simply plug a USB cord and recharge!
This headlamp is also one of the most durable out there. It has maximum water protection of IPX8 rating, which means using this headlamp for prolonged underwater dives.
The headlamp is also made of tough aircraft-grade 6063 aluminum alloy, which has good corrosion resistance and strength. This makes the Slonik 1000 lumen a heavy-duty, all-around headlight.
Yet, it is surprisingly lightweight and comfortable. The gear makes long hours wear a breeze with a weight of 4 oz and a snug nylon headband.
Heads-up:
Still, this light's battery life is not that impressive, in my opinion. It suffices several hours of walking or handling tasks in the dark.
Pros:
Contains two powerful CREE LEDs that produce a beam up to 600 feet
A rechargeable headlight that uses a standard USB cord
Has the highest water protection level of IPX8
Aircraft-grade 6063 aluminum alloy with corrosion resistance and strength
Lightweight (4 oz) and comfortable nylon headband
Cons:
Not with impressive battery life
Bottom Line:
A durable, long-lasting, and affordable headlight -the Slonik 1000 lumen headlamp is one of the headlamps that I highly recommend. A cost-effective rechargeable tactical headlamp for leisurely and everyday use.
11. Miuree Ultrabright XML 3000 Lumen Tactical Headlight
Probably one of the best mechanic headlamps out there, XML 3000 Lumen Headlight features an adjustable headband that comfortably fits different head sizes. Also, this headlight can be mounted on hard hats because of the elastic strap, which is ideal for handymen and mechanics.
This headlamp also features three beam modes with a built-in zoom function. The beam modes compose of a high beam, medium beam, and strobe light. The zoom-out function works well if you want to widen the area of illumination and zoom-in if you want it to be in a more focused point.
The lamp's head can be tilted 90° to change it to your preferred direction. I usually bend the lamp head downward when I am going on night walks to illuminate the sidewalks, thus, to avoid tripping on rough edges. That's just one of the advantages of having a tiltable lamp head.
The headlamp has an ergonomic, single-button operation that makes it easy to use even for those unfamiliar with headlamps.
Additionally, the headlamp is made of aluminum alloy, making it sturdy and will not break easily even if the headlamp falls from a height of up to 1 meter.
Heads-up:
However, compared to other headlights, this headlamp is not waterproof, which means you need to be extra careful when working on damp areas.
Pros:
Comfortable and adjustable headlamp to mount on hard hats
Three beam modes with a built-in zoom function
90° tiltable lamp head
Ergonomic, single-button operation
Made of durable aluminum alloy
Cons:
The headlamp does not have any waterproof protection
Bottom Line:
Despite the lack of waterproof features, this tactical lamp works wonders for various activities, proving to be an all-rounder.
12. Petzl Tactikka + Headlamp
The last one on the list comes from a familiar name when it comes to headlamps. Petzl Military Headlamps are one of the well-known brands when talking about military-grade and tactical flashlights.
Petzl Tactikka Headlamp features two beam types; a short-range, wide-illumination beam ideal for exploring thick bushes and shrubs and a long-range, focused beam that provides light for at least 10 meters away.
The headlight also has a stealth-enhanced, next-level night vision function. The red light from this headlamp aids in preserving night vision without compromising stealth mode. This is extremely useful when hunting at night, and you don't want to scare away light-sensitive prey.
The white lights of this headlamp are also helpful in many situations. For instance, I used this once on a camping trip. Thanks to its hands-free design and sufficient white lights, I was able to set up a tent without any troubles.
The Petzl Tactikka has a long run time of up to 200 hours for us to use on a week-long outdoor adventure without having to worry about batteries. Besides, it runs using 3 AAA batteries or CORE rechargeable batteries.
Heads-up:
The only issue I noticed about this headlamp is the noticeable gaps in the battery compartment. I haven't tried using it in a wet setting, and hopefully, water won't get into the battery pack.
Pros:
Features two beam types: Short-range wide beam, and long-range focused beam
A stealth-enhanced, next-level night vision function and a white light function
Hands-free design for many urgent situations
Has a very long run time of up to 200 hours
Cons:
Noticeable gaps in the battery compartment
Bottom Line:
Whether it is for outdoor adventures or simple illumination needs, Petzl Tactikka is a convenient choice for hands-free lighting.
What to Look for When Buying Tactical Headlamps
There are many things to consider when buying headlamps to make sure you get the most value out of the product. Here's a little checklist of the few things you must consider before buying so you can be assured that you have nothing but the best headlamp at your disposal:
Lumens
The lumens are the quantifiable amount of light that a light source produces. The ideal headlamps for everyday use and small camping trips are usually around the 100-150 lumens range. On the other hand, if you are into spelunking, mountaineering, and other extreme outdoor activities, you might want to look at headlamps that have a range of 200-500 or more so you can have higher intensity lights for better vision.
Beam modes and brightness options
The best headlights generally have a variety of beam modes to choose from. The usual beam modes of headlamps include the floodlight(long-range), wide (short-range), and strobe. Some headlamps also have a zoom function which allows the user to zoom in and out for a more focused or more scattered beam. Brightness options usually include high, medium, and low beams.
Runtime
One of the most important factors to consider is the run time or burn time. Run time refers to how long a headlamp burns through its power source while running on a specific light setting. Knowing the run time of your headlamp is crucial, especially when you are going to stay outdoors for an extended time. We highly recommend that you bring a detached battery pack for reserve power if you have a prolonged outdoor activity.
Water resistance
Waterproofing is a must when it comes to choosing the right headlamp. In the world of headlamps, water-resistance ratings come in the form of IPX. Many headlamps feature an IPX4 rating and above, which means that the electronics inside the lamps can withstand water splashes from any direction. A higher IPX rating means the headlamps can withstand steady jets of low pressure or high-pressure water and even be submerged underwater.
Size and Weight
Considering the size and weight of the headlamp are some of the additional things to consider when you need, including a headlamp in your emergency kit. Headlamps used in mountaineering, cave explorations, canyoneering, and other activities weigh more than the others due to the number of batteries and LEDs.
Taking these things into account when buying a headlamp will help you determine which one best suits your preference and your needs!
How Many Lumens is a Good Tactical Headlamp
A good and effective tactical headlamp offers around 800-100 lumens. You can already have a powerful light at your disposal with this amount of lumen. Anything brighter than that can be painful to the human eye.
Conclusion
If you are looking for the best tactical headlamp, you should carefully factor in the different characteristics listed in the buying guide. Don't settle for something cheap if it will compromise the function of your headlamp.
Instead, look for a headlamp that has the ideal lumen that you need, has excellent water protection, and other factors. This way, you can choose the ideal headlamp for the task or activity you will use.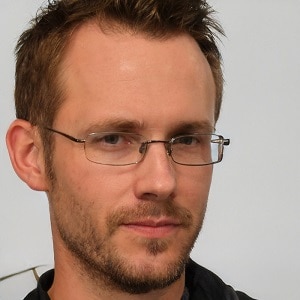 I am Everett Bledsoe, taking on the responsibility of content producer for The Soldiers Project. My purpose in this project is to give honest reviews on the gear utilized and tested over time. Of course, you cannot go wrong when checking out our package of information and guide, too, as they come from reliable sources and years of experience.