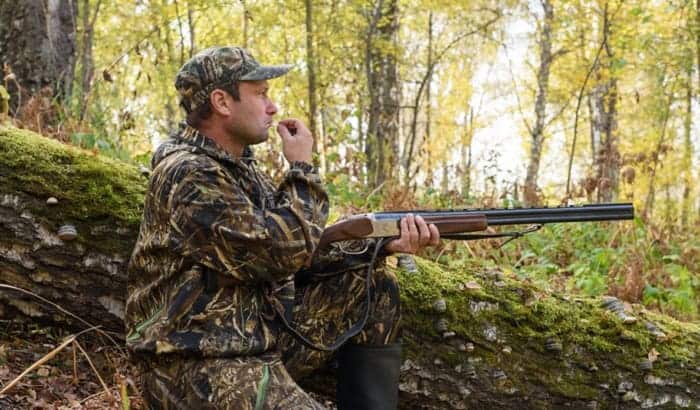 A tactical hat isn't just used for military purposes only, but it can also be great protection for everyday wear. The best tactical hat can protect your face from the sun and keep your head cool. Most of them provide plenty of velcro patch panels to show your patriotism to the American country.
There are many tactical hats available today, ranging in style, colors, and features. Modern technologies help to manufacture heavy-duty fabric to improve durability against harsh environments. Some factors that you might want to consider when buying a tactical hat are:
Size: This factor is crucial in getting the right fit. You want a hat that sits on your head comfortably. For flexibility, look for a hat that provides an adjustable fit. A buckle or a velcro is usually used to adjust the backstrap.
Fabric: The fabric usually determines the comfort and durability levels of a hat. Cotton hats are typically lightweight and soft. If you want something more durable, look for a polyester blend or a ripstop fabric.
Tactical Features: You want the hat to be durable as possible to endure the worst conditions outdoors. Look for ventilation holes or any moisture-wicking bands to keep your head dry from perspiration. If you can find a hat with inner pockets or loops around, the better, but they can add weight to the product.
No matter how resolute you are in getting the perfect tactical hat for your needs, it can be a little overwhelming when you examine the product one by one. For your convenience, I have done the legwork for you and reviewed 15 top tactical hats. Read below, along with my comprehensive buying guide.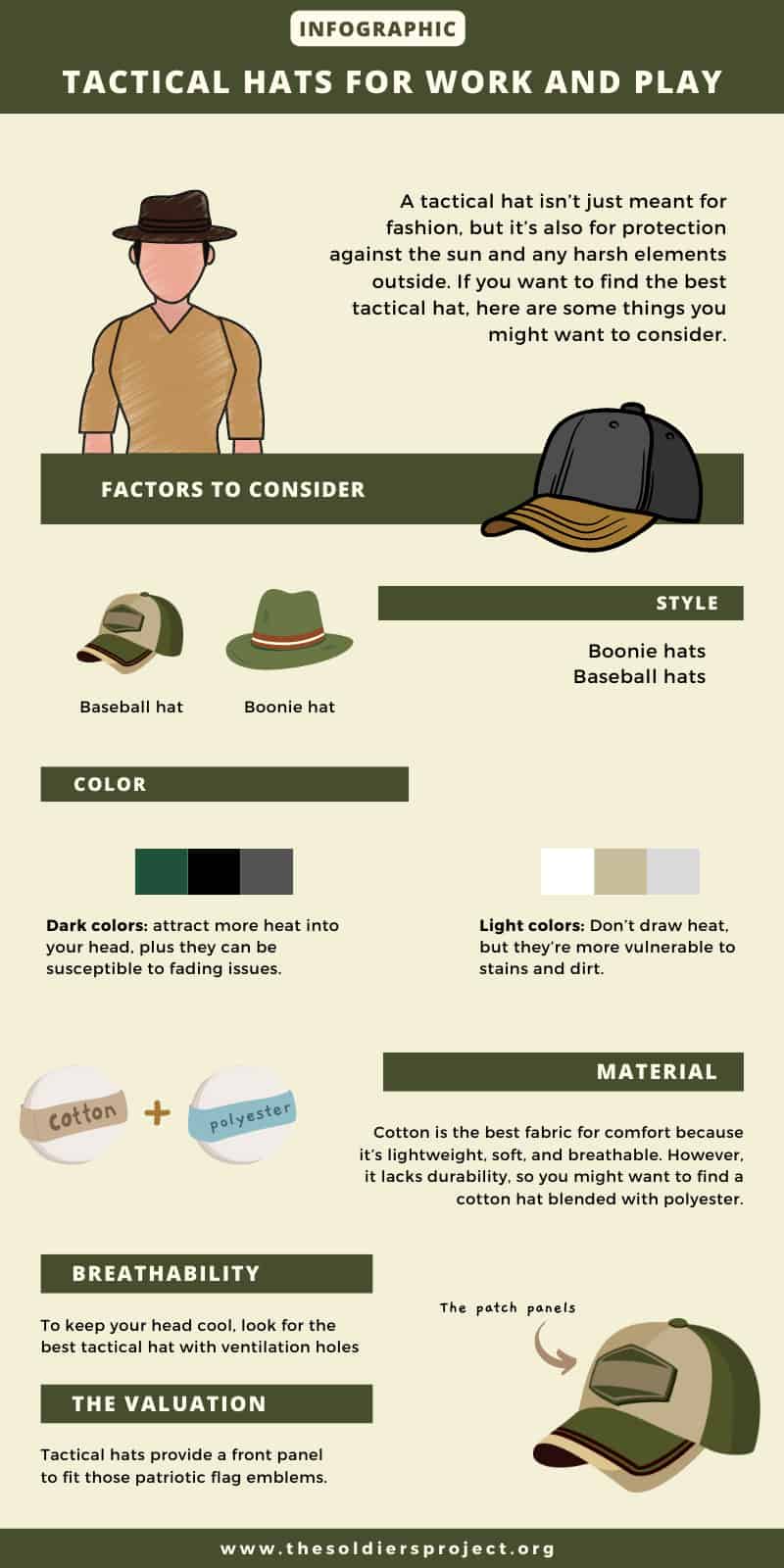 ---
Condor Tactical Cap
Durable, cool to wear
Gives a comfortable, snug fit
Can hook other outdoor gear
---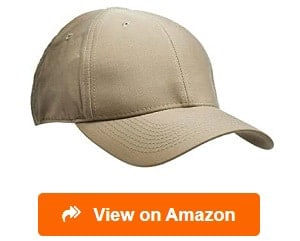 5.11 Tactical Uniform Cap
Looks simple and durable
Provide good air circulation
The color won't fade quickly
---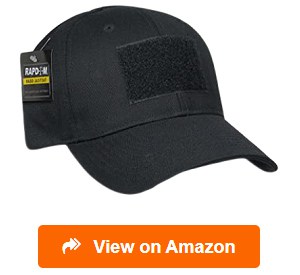 RAPDOM Tactical Cap
Has a durable construction
Supports a lifetime warranty
Keeps you dry and comfortable
---
Best Tactical Hat Reviews
1. Condor Tactical Cap
This Condor Tactical Cap is an adjustable back hat with a tightening clip to fit most head sizes. It also comes with an IR patch up top to reflect the light back to the light source.
The fitting of this tactical cap feels very comfortable. I like the fact that the strap is buckled and not hooked because it makes this military tactical hat super durable. Plus, the hole in the adjustable strap can be useful in hooking other things, like a carabiner on my belt loop.
The cotton material appears to be sturdy yet soft to wear all day long. I especially love the little horizontal sleeve that you can conceal the extra strap in the back so it's not hanging loosely like a tail. Also, Condor has significantly improved its velcro attachment points in this model because they were all rounded without sharp edges.
I like to wear this tactical hat during summer because it seems cooler and washing machine friendly. Compared to my expensive baseball hats, this Condor cap doesn't come out deformed from the washer. The price point is also fairly outstanding considering its quality.
Heads-up:
However, the metal adjuster can get tarnished with time. This new Condor tactical hat doesn't have the classic low-profile style, so it makes my head appear egg-shaped.
Pros:
Adjustable back strap gives a comfortable, snug fit
IR patch for top of hat increases visibility
Horizontal sleeve hides excess strap
The hole in the adjustable strap can hook other outdoor gear
Looks neat with rounded velcro attachment points
Durable, cool to wear, and reasonably priced
Cons:
Metal adjuster can tarnish after a while
A bit tall for smaller head
Bottom Line:
Overall, this Condor Tactical Cap is a slight improvement from their previous hats with the round velcro attachment points and IR patch. This high-quality hat offers a durable fit, thanks to its buckled adjustable strap.
2. 5.11 Tactical Taclite Uniform Cap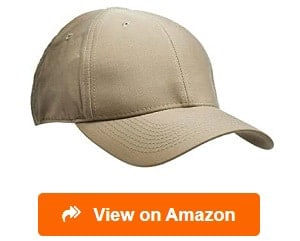 The 5.11 Tactical Taclite Uniform Cap is a comfortable fitting tactical hat with its adjustable velcro strap in the back. I already bought the 5.11 tactical pants, so I'm hopeful for the 5.11 tactical hats.
I like that this 5.11 tactical cap doesn't have a super-high crown because it doesn't make me look like a trucker. The front panels are designed with a stiff buckram lining, so I feel like that this cap won't lose its shape easily. With the eight rows of bill stitching, the cap looks aesthetically pleasing and extra durable.
This 5.11 tactical cap is actually quite simple because it doesn't have any morale patches or any of that stuff. The front panels are blank, so I was able to put some custom graphics on them. Even from the heat of the sun, I still feel comfortable because the cap has ventilation around the crown area.
One of the key features of this 5.11 tactical cap is its authentic Taclite ripstop fabric material, which is lightweight and durable. Part of the fabric is made of cotton for breathability and polyester to keep the cap from shrinking. Surprisingly, this cap cleans quickly with a wet rag and doesn't fade easily.
Heads-up:
However, this cap seems to run small, so it won't fit for large heads nicely. I also noticed that the bill is a little crooked, which makes it feel odd.
Pros:
Buckram extra inner lining offers a structured fit
Ventilation holes provide good air circulation
Velcro adjustable back strap gives a secure fit
Looks simple and durable with the ripstop fabric
Easy to clean and the color won't fade quickly
Looks nice with its low-profile design and 8-row stitching
Cons:
Size may run small
The bill looks a little crooked
Bottom Line:
Altogether, 5.11 Tactical Taclite Uniform Cap is the best tactical cap for small heads. This hat is perfect for outdoor activities as it offers proper ventilation around the crown area.
3. RAPDOM Tactical Constructed Operator Cap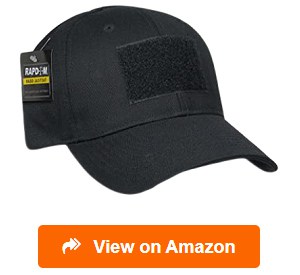 RAPDOM offers one of the best military hats with its extreme comfort and lifetime warranty. This tactical operator hat dons a classic ball cap design combined with convenient tactical features.
This cap is made of breathable fabric to keep cool during hot weather. I especially love the moisture-wicking sweatband because it keeps my head dry and comfortable under the sun. I also love the black color because it makes stains less noticeable.
There are around five hook and loop patches, which I like because I can use many of my favorite patches on the cap. Since these panels use velcro, the patches are easy to attach. I also appreciate that the Velcro patches are positioned in the center and well stitched for added aesthetics.
This tactical hat fits most heads because it uses an adjustable velcro strap closure. The construction seems durable because the hat is still intact after being rained on and stepped on accidentally. I'm confident with its durability because the manufacturer offers a lifetime warranty.
Heads-up:
However, this hat looks really huge on my small head, so I have to pull it down over my ears. Also, the front part feels very stiff, so it presses on my forehead uncomfortably.
Pros:
Moisture-wicking sweatband keeps you dry and comfortable
Supports a lifetime warranty
Offers plenty of hook and loop patches that are easy to attach
Dark color conceals dirt effectively
Has a durable construction of breathable cotton fabric
Easy to adjust with its velcro back strap
Cons:
The form is somehow big
Stiff around the forehead
Bottom Line:
Overall, the RAPDOM Tactical Constructed Operator Cap is a good tactical cap for patch maniacs. This durable cap offers five patch panels, plus a comfortable sweatband.
4. Oakley Men's Si Cap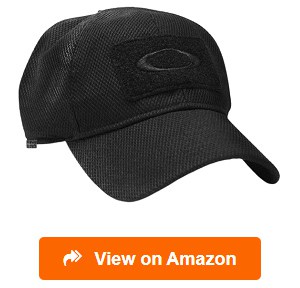 The Oakley Men's Si Cap is a flexfit low profile tactical hat that offers an elastic band closure. It's made of 100% polyester and machine washable for easy cleaning.
This cap offers excellent sun protection and keeps my head cool in hot weather. I like that it dries quickly after getting wet in the rain. Also, the polyester fabric feels strong and can even hold its shape after many washes.
I love the velcro patch ability of the hat since it still sticks securely after throwing different patches on it. I also appreciate the tiny holes in the hat that provide sufficient ventilation. After wearing this hat many times, I noticed no signs of damage or any rips.
The elastic fitting is very convenient for me to wear the hat without any adjustments. The hat simply stretches to accommodate any head size. Thanks to the low-profile design, this cap fits snugly on my head.
Heads-up:
However, the elastic closure can get stretched out after many uses. The front patch panel seems not to be the standard size because I have a hard time looking for a 3.5×3 inches size unless you make a custom one.
Pros:
Elastic closure stretches to accommodate any head size
Easy to wash and wear, plus dries quickly
Looks durable with its polyester fabric construction
Front patch panel can hold well after throwing many patches
Comfortable to wear during summer
Low-profile design offers a secure fit
Cons:
May stretch out over time
Comes with a non-standard patch panel size
Bottom Line:
All in all, the Oakley Men's Si Cap is one of the best flexfit tactical hats because of its snug fit and superb patch ability. I'm most impressed with this cap's strength and durability that can endure the sun.
5. UltraKey Military Tactical Operator Cap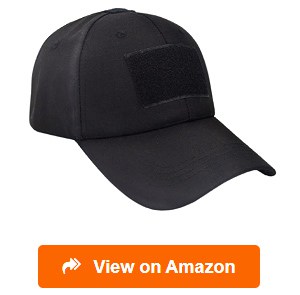 This UltraKey Military Tactical Operator Cap is crafted from high-quality breathable fabric to give comfortable wear. The cap fits most head sizes, thanks to its adjustable back strap, which can either be velcro or hook and loop.
I like that UltraKey offers plenty of color options, including black, khaki, and army green. My favorite is the black one because it's versatile to wear on any occasion. I've been using it for gardening, hiking, and other outdoor activities without any problem.
The material is a combination of polyester and cotton, both ideal for outdoor use. I can feel the softness of the cotton and the strength of the polyester. So far, this cap has endured repeated washings without losing its shape.
Wearing this hat is comfortable because the crown area has ventilation holes. I'm glad that the top portion of this military-style cap isn't too high compared to other brands. It fits comfortably without looking like a truck driver.
Heads-up:
However, I noticed a few sewing errors, though not detrimental for the purpose of the hat. The bill is also a little crooked, which is a common issue of other tactical caps.
Pros:
Made of breathable and durable materials
Can be adjusted to fit on the head comfortably
Available in many color options, including the versatile black
Can hold up well against repeated washes
Ventilation holes keep the head cool
Just the right height to fit on the head nicely
Cons:
May come with a few sewing errors
Bill may come a little crooked
Bottom Line:
Altogether, the UltraKey Military Tactical Operator Cap is one of the most versatile tactical caps with its plenty of beautiful color options. This cap fits any head size with its adjustable back closure.
6. Voodoo Tactical 20-9353 Baseball Cap
The Voodoo Tactical 20-9353 is a flag-bearer cap with an adjustable size. This cap is one of the most comfortable tactical hats with velcro closure since it's made of poplin fabric.
The poplin fabric feels durable as it can take a beating when used outdoors. This fabric seems to be also breathable; the proof is that I still feel comfortable even when I'm under the wicked hot sun. Surprisingly, I noticed no creasing even after washing the cap many times.
One of the key features of this Voodoo tactical cap is the hand-sewn flag patch at the front. The flag is embroidered, so it looks very appealing. More importantly, the hat has a low crown design, so it fits on my head without sticking up.
Another attractive feature of this Voodoo tactical cap is the price. I have bought a few of these models as a gift to my friends since the price is decent. I like that the hat comes with additional two patch panels for personalization.
Heads-up:
Though the hand-sewn flag patch looks great, it limits customization. This cap also comes a little stiff, but it softens after some breaking in.
Pros:
Embroidered flag patch looks beautiful
Adjustable velcro closure can fit any head size
Poplin fabric feels breathable and durable
Won't crease even after many washes
Low crown design sits nicely on the head
Comes at a reasonable price, plus two patch panels
Cons:
Limits customization options with the permanent front patch
Needs some breaking it to soften the cap
Bottom Line:
All in all, the Voodoo Tactical 20-9353 is the best tactical ball cap for the price. This cap comes at a reasonable price and is an excellent fit for any head size.
7. Gadsden and Culpeper 5.11 Cap Bundle
This cap already comes with a US flag patch that can be attached at the front panel. The material is a mix of polyester and cotton, so there's almost no break-in time needed.
I have had a few of these flag bearer caps and noticed no fading issues. I discovered that a little discoloration could only be due to dust and dander buildup. All it takes to restore their appearance is to wipe the cap with a wet rag.
The fit is easy to conform to the head since the back strap is adjustable. Also, I like that I can stuff the excess trap into the hat's back for a clean look. I'm also pleased that the comfortable hat doesn't stick up too high on my head but adheres to my head's shape like a swim cap.
The shape of the pre-curved bill is to my liking as the amount of curve is just right. It's neither too flat nor excessive that it looks like I've sat on the cap accidentally. Surprisingly, the material is durable yet lightweight to wear all day.
Heads-up:
If there's something to dislike, that would be a couple of stitching defects right above the patch. The size runs small, so it won't fit for larger heads.
Pros:
Includes a US flag patch for decoration
No break-in time, thanks to the cotton and polyester blend
Retains color for a long time and easy to clean with a wet rag
Conforms to the head without sticking up too high
Easy to find the right fit with the adjustable strap
Has the right amount of bill curve
Cons:
Has a few stitching blunders
Size is on the small side
Bottom Line:
Overall, the Gadsden and Culpeper 5.11 Flag Bearer Cap is one of the best tactical shooting hats for smaller heads. The flag patch is a big bonus to the bundle.
8. KBETHOS Fishing Tactical Collection Cap
KBETHOS offers a vast number of color options, from wheat to camo. I bought this one as a replacement of my old Blackhawk tactical hat, and the quality is quite decent for its price.
I love the distressed vintage look in this operator cap, which makes it very unique. Additionally, the low-profile design makes this hat conform to my head without looking like a trucker. I think this cap fits all as the backstrap is adjustable.
Since this hat already comes beaten up, there's no need to break it in. I was able to use the tactical cap right out from the package. I feel comfortable wearing it; the cotton fabric feels soft and lightweight.
I appreciate that the American flag patch has velcro that allows me to add another patch design over it whenever I like. I'm also a fan of the simplicity of the hook and loop closure. The hat looks casual, so there's no problem for civilians wearing operator hats like this.
Heads-up:
However, this hat is on the smaller side, so larger heads might feel a little tightness around the head. The little shreds for the distressed look can also cause many loose threads over time.
Pros:
Offers plenty of color options and a velcro front panel
Comes with a unique distressed look that needs no breaking in
Low-profile designs fit nicely for small heads
Adjustable hook and loop closure allows fit customization
Feels comfortable and lightweight to wear
Casual look makes it suitable for civilians
Cons:
Size can be small for larger heads
May cause a few loose threads due to the shreds
Bottom Line:
All in all, the KBETHOS Fishing Tactical Operator Collection Cap is the best for its unique design. The distressed look makes this cap look vintage and beaten up.
9. Active Duty Gear Condor Flex Mesh Cap
This Condor Mesh Tactical Cap is one of the best fitted tactical hats I used with its flexfit comfort and embroidered eyelets. This hat is comfortable to wear during summer, thanks to its breathable back mesh panels.
These back mesh panels help promote better airflow and wick away the sweat. I like that the mesh material is softer than the regular mesh material used on trucker-style hats. My favorite is the sweatband as it keeps me cool under the heat of the sun.
I'm happy that I can have three different patches stuck on the hat. I especially love the name tape on the back and the little square section on top. It's also a bonus that the package already includes the US flag patch and an embroidered warrior patch, so no need to spend more on patches.
The quality of this mesh cap is actually excellent. The jersey material feels lightweight, soft, and flexible. The hook and loop patches are also attached securely, so I think they can hold well after many washes.
Heads-up:
However, the flex stretch material tends to shrink over time, which may affect the fit. The sweatband also wrinkles up after several washes, making it a little uncomfortable to wear.
Pros:
Flex stretch material offers a comfortable fit
Soft mesh back panels provide proper ventilation
Sweatband wicks away moisture to keep you cool
Designed with three patch panels for customization
Includes two bonus patches- flag and warrior
Made of jersey that feels lightweight and flexible
Cons:
Flex stretch material may shrink and affect the fit
Sweatband may wrinkle inside after many washes
Bottom Line:
Altogether, the Active Duty Gear Condor Flex Mesh Cap is the best for the summer due to its back mesh panel. The jersey material also feels comfortable during hot climates.
10. Lightbird Military Patch Hat Operator Cap
The Lightbird Military Patch Hat Operator Cap fits most head sizes with its adjustable back strap. I especially love this multicam hat because the camouflage pattern is what I wanted for my gun hats collection.
The thing I like most is the six tactical military patches that come with the package. I like the four US flag patches as they match the cap's color well and can also be utilized with other tactical gear. The quality of the embroidery seems to be excellent as I've not seen any loose threads.
I like the blend of polyester and cotton in this cap which feels soft yet stiff enough to hold its shape for a long time. The size isn't too small nor too big for my normal head size. Also, the cap dries fast after washing, so it's perfect for everyday wear.
There's a sweatband inside the hat, so I don't drip with sweat even under the heat of the sun. No matter how many times I washed this hat, I noticed no rips so far. More importantly, this hat comes with a one-year limited warranty to assure quality.
Heads-up:
However, the front hook and loop patch panel is a little stiff, so it starts to lift its edges. The stitching is also a little uneven, though it's not noticeable from afar.
Pros:
Comes with many embroidered patches to swap out
Adjustable clasp and strap offers a customizable fit
Has the right size to fit small to normal heads
Dries quickly and wicks away sweat, thanks to the sweatband
Soft yet durable enough to hold its shape after frequent washing
Comes with a one-year warranty
Cons:
Front patch panel easily lids its edges
Sewn a little unevenly
Bottom Line:
Overall, the Lightbird Military Patch Hat Operator Cap is the best for showing love to the American nation. The various US flag patches are good to swap out according to your mood.
11. The Sox Market Camouflage Tactical Cap
This Sox Market Camouflage Special Tactical Cap is a nice way to show support to law enforcement with its impressive embroidered US flag on the side. I like that this cap offers four patch strips for more customization options.
The form of this cap looks professional, making it look like I've served in the military. I bought this for my retired grandfather, and he was happy with the military bearing look of this cap. When worn, this hat doesn't appear cheap and fits well while offering sufficient comfort.
My favorite is the four mesh back panels that keep excellent airflow during summer. This cap seems to fit most head sizes as it's designed with adjustable velcro closure. It's a bonus that the hat comes with the US velcro flag, so I can wear it on the get-go.
The hat is mainly made of cotton, so it feels soft and lightweight. I think the velcro won't break loose easily because it's sewn pretty well. The mesh is made of high-quality material as it won't rip even after many uses.
Heads-up:
However, the bill is a little crooked. What I did is use a cap brim former to return the bill back to its shape. The stitching also seems not to be done well.
Pros:
Offers four velcro patch panels for customization
Bears a professional or military look
Adjustable velcro back strap fits most sizes
Comes with a US flag patch for the front panel
Lightweight and sewn with velcro panels properly
Durable mesh back panels allow proper airflow
Cons:
Bill comes a little crooked
Not the perfect stitching construction
Bottom Line:
Altogether, the Sox Market Camouflage Special Tactical Cap impresses with its durable mesh back panels that won't rip easily. It also bears a professional or military look that satisfies law enforcers.
12. RAPDOM Tactical USA Operator Cap
This operator cap from RAPDOM features a permanent US flag on the front at full display. The back has a velcro strap, so it adjusts easily according to your head size.
I like that the hat is made of 100% cotton, so it's easy to break in. I tried putting the hat in the washer and the crown area softened so that it didn't stick up too much. While the hat gets softened on top, it still keeps its basic structure, making it perfect for me.
Since this hat is made of cotton, it's very comfortable to wear during hot days. I noticed that my sweat dries quickly when I wear this cap. Also, the tiny ventilation holes provide adequate airflow to keep my head cool.
The price point is also very competitive. Considering the quality of the cap, I'm surprised that it comes at an affordable price. I have had no issues with wrinkles so far.
Heads-up:
However, the hat doesn't allow customization of patches. The design is too simple because it only features an embroidered flag patch on the front. Also, the bill is too stiff that I have a hard time bending it to my preferred shape.
Pros:
US flag patch comes embroidered on the front nicely
Velcro back strap is adjustable to fit any size
Dries sweat quickly for a more comfortable wear
Easy to break in and softened the hard crown
Comes at a competitive price
Won't wrinkle easily and provides adequate airflow
Cons:
Lacks patch panels for customization
Takes time to shape the bill due to its stiffness
Bottom Line:
Altogether, the RAPDOM Tactical Operator Cap is a simple patriotic cap that offers an embroidered flag patch on the front. It's also lightweight to wear during the summer.
13. GLORYFIRE Tactical Hat
This GLORYFIRE Tactical Hat features a camouflage pattern that suits best for hunting, hiking, and other outdoor operations. I like that the package includes six military patches, so I can swap them anytime, according to my mood.
Compared to most hats with an adjustable velcro strap, this GLORYFIRE camo hat uses a metal buckle design to stay in place better. I love the flat button at the top because it makes it comfortable to wear with earmuffs or headphones.
My favorite is the cotton sweatband inside the hat. It absorbs my perspiration fast, plus the ventilation holes add more airflow for a cooler feeling.
The material is surprisingly lightweight yet feels durable and strong. Thanks to the four-thread stitching, I'm certain that this hat will last long. Also, velcro patch panels seem to hold up well after many uses.
I like the idea of many patch panels on the hat. There are three patches on the front and another three at the back. The patches are embroidered beautifully, so they add an aesthetic to the hat.
Heads-up:
However, the size of the rear velcro patch is non-standard. Instead of the military standard of 5 inches, this hat only fits 4 inches, making it not ideal for work. I also don't see any color options for this camo hat either.
Pros:
Comes with nicely embroidered patches to use interchangeably
Adjustable buckle design secures the fit better
Flat button allows the use of headphones or earmuffs
Sweatband and ventilation holes keep the head cool and dry
Durable, thanks to its tactical fabric and four stitching
Can take many patches for decor purposes
Cons:
Rear velcro patch doesn't come with a standard size
Limited color option
Bottom Line:
Overall, the GLORYFIRE Tactical Hat is the best for durability with its buckle design and tactical fabric. The camo color is suitable for hunting, hiking, and other outdoor ventures.
14. Propper Original Tactical Boonie Hat
This boonie hat from Propper provides the best sun protection with its wider design that covers both the face and the nape. At the same time, this hat helps protect your head from the cold weather.
I like that this hat repels water and stains effectively, thanks to its Teflon fabric protector finish. I've used it in the rain while hiking, and the hat provided enough protection with its wide brim size. The hat was also able to keep the rain out of my eyes.
My favorite is the interior pocket that is useful in keeping the map secure. I also like the gussets as they seem to be of high quality. Additionally, the blended material is more durable than pure cotton.
This hat has no loops going around, so it's more lightweight to use for normal hiking. Getting the right fit is also easy using the adjustable chin strap. When I throw this hat into the dryer, I'm impressed that it doesn't shrink in size.
Heads-up:
However, the sizing seems to be way off because the 7.25 was ½ inch bigger than usual. I also noticed that some stitches come crooked.
Pros:
Wide brim size offers full sun protection
Gives warmth during the cold days and keeps rain out of the eyes
Teflon coating may repel stains and liquids
Pocket interior comes handy in storing maps
Gussets and blended materials are durable for long-term use
Won't shrink, lightweight, and easy to fit with the adjustable chin strap
Cons:
Seems not true to size
Has some crooked stitching
Bottom Line:
All in all, the Propper Original Tactical Boonie Hat offers the best sun protection with its wide brim size. This hat also offers protection from the rain and cold weather.
15. Active Duty Gear Condor Flex Mesh Cap
This Condor mesh tactical cap has an operator hat fitted design which comes with two bonus patches, a PVC flag and a "warrior" patch. I like the quality of the two patches since they're embroidered carefully without any loose threads.
This tactical hat is very breathable with its back mesh panels that allow airflow. Even when it's hot, I can't feel the heat, as my head stays cool with the mesh panels. On top is a flat button, which makes ear muffs or headphones comfortable to wear.
The hat fits and feels comfortable using the elastic flex material inside. I don't have to worry about sweaty situations because there's a sweatband inside to wick away the moisture. I noticed that the velcro at the back is a little longer, which I like because it means that it can fit other longer patches.
This product is one of the few products I've purchased from Condor, and I'm glad that the quality was able to meet my expectations. The stitching and seams are reinforced, so it feels secure and durable. The hat still remains in good shape after taking a beating outdoors.
Heads-up:
However, this hat feels a little too tight if you have a large head. The elastic flex material also tends to stretch over time, making the fitting a little loose.
Pros:
Includes two bonus patches that are embroidered beautifully
Provides ventilation through the mesh back panels
Flat button design makes it easy to wear earmuffs
Elastic flex material stretches to provide a comfortable fit
Sweatband keeps head dry, while rear velcro can fit longer patches
Reinforced seams and stitches feel secure
Cons:
Feels tight around the head, especially for larger heads
May stretched over time
Bottom Line:
Altogether, this Activity Duty Gear Condor Flex Mesh Cap is the best for small to normal head sizes. The hat may feel tight at first, but it can get loose over time.
What to Look for When Buying Tactical Hats
A tactical hat isn't just meant for fashion, but it's also for protection against the sun and any harsh elements outside. If you want to find the best tactical hat, here are some things you might want to consider.
Tactical hats are available in different styles, so that adds to the confusion when you're a first-time buyer. The most popular styles are boonie and baseball hats.
Boonie hats are full brim hats that provide more sun protection as their brim gets wider. However, you might consider a smaller brim if you're planning to do some backpacking or climbing activities, as the wide brim might cover your vision.
Baseball caps are a popular choice because they're comfortable, pretty, and affordable. They're also readily available in local and online stores. However, they don't provide the best sun coverage as they don't cover the back of your neck and some parts of your face.
You can choose any color you want, but they do matter when it comes to comfortable wearing. Dark colors, like dark gray and black, tend to attract more heat into your head, plus they can be susceptible to fading issues. Light colors, like beige, don't draw heat, but they're more vulnerable to stains and dirt.
If you plan to go hunting, a camouflage hat is ideal for hiding your presence. This color helps your head blend in with your surroundings, so it's also perfect for military personnel during missions. Airsoft and paintball players can also take advantage of this concealing hat color.
Most tactical hats are made of light fabric to make them comfortable to wear outdoors. Cotton is the best fabric for comfort because it's lightweight, soft, and breathable. However, it lacks durability, so you might want to find a cotton hat blended with polyester.
Polyester is known to be water-resistant, so it can help repel liquid from your hat.
If you want your hat to hold its shape well, look for a Buckram lining in the hat's interior. Buckram is a stiff material, so it can strengthen the brims of your hat. Typically, tactical hats use cotton buckram to shape the hat firmly.
The harsh rays of the sun can really be excruciating on the head. To keep your head cool, look for the best tactical hat with ventilation holes at least. The most durable ventilation holes are formed with a small metal ring to prevent any fraying issues.
Other hats also feature a cotton sweatband to wick away the moisture from your head. This sweatband is also helpful in keeping the sweat from dropping in your eyes, which is crucial in shooting ranges. Some hats even feature mesh back panels to provide more airflow.
One of the best parts of owning a tactical hat is you can customize it with the patches. You can attach your favorite morale or patriotic patches to show your patriotism to the country. The best hats even provide an IR patch to reflect the light during the night for increased visibility.
The number of patch panels depends on your preference. Typically, tactical hats provide a front panel to fit those patriotic flag emblems. Some of the best brands include a few bonus patches, so you don't have to spend an additional cost on them.
Besides the number, look for the quality of the patch panels. They should be sewn securely and can hold up well after multiple attachments. Also, ensure that the patch area doesn't look crooked.
Like your clothes, you want a tactical hat that fits your head perfectly. You don't want a hat that's too tight because it can cause discomfort in the long run, nor a loose one that can fall with a slight gust of the wind.
To get a personalized fit, look for an adjustable backstrap that uses velcro, buckle, or hook closures. Buckle closure provides the most durability, while velcro offers ease in adjustment.
If you want to get away with these closures, look for a fitted one that uses a flexible fabric to fit your head tightly.
To get the proper fit, measure your head with a tape measure accurately. You can also consider your face shape to get the perfect fit. Oval face shapes tend to match with any style, while those with long faces look best with a wide-brimmed hat. Heart-shaped faces suit best with baseball cap styles.
Do Tactical Hats Keep Your Head Cool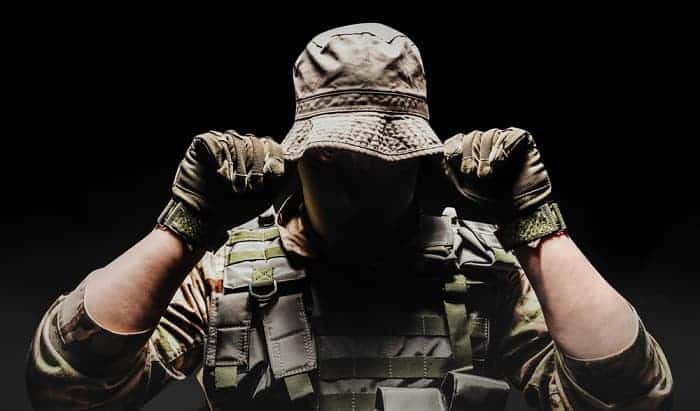 Yes, tactical hats can keep your head cool because they're usually made of breathable materials, like cotton. Most of these hats come with ventilation holes and even mesh back panels to promote better airflow.
Why Do Tactical Caps Have a Velcro Patch
Tactical hats provide a velcro patch to allow you to personalize the hat with various patches. You can use a flag patch or any morale quote to show your allegiance to what you believe in. The most popular patch is a US flag for patriots out there.
How Do I Wash My Tactical Hats
Like most garments, you can wash your tactical hat with a cleaning detergent and water. Simply soak your hat in a basin full of soapy water for about a few minutes. Scrub any soiled areas or stains with a brush or towel, then rinse thoroughly.
If your hat is machine-washable, put it in the washer with a mild detergent under a gentle cycle.
Conclusion
You probably have an idea of what tactical hat to buy next time. The best tactical hat should be durable, comfortable, and serves its purpose for sun protection. My top pick is the Condor Tactical Cap because its fit is adjustable, plus it's one of the few models which offers an IR patch up top to increase visibility in the dark.
How about you? Tell us what you think about tactical hats in the comments below. You can also share this article with your friends if you like it.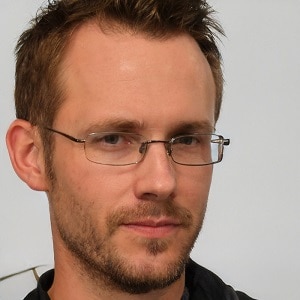 I am Everett Bledsoe, taking on the responsibility of content producer for The Soldiers Project. My purpose in this project is to give honest reviews on the gear utilized and tested over time. Of course, you cannot go wrong when checking out our package of information and guide, too, as they come from reliable sources and years of experience.