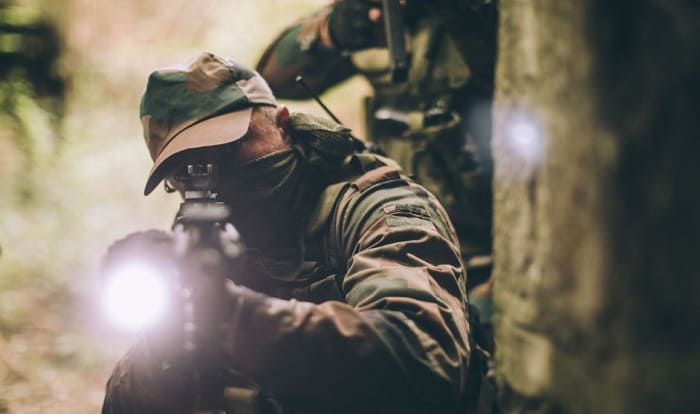 A tactical flashlight comes in handy when you want to see or spot an object in the dark. The fact is that top-notch features are quite expensive, but some of the cheap ones won't lag behind. The best tactical flashlight under $50 is still super-bright with adjustable zoom and multiple light modes.
Today, many affordable tactical flashlights are at par with the expensive ones. The key is to find the crucial factors when purchasing a new tactical flashlight under budget. Here are some of those things to look for when deciding on your pick.
Lumens: This factor measures the light output of a flashlight. More lumens typically mean a brighter light. For a tactical flashlight, at least 120 lumens is recommended for its compact size.
Light Modes: For versatility, you want a flashlight with multiple light modes. The basic light modes are high, low, and strobe for self-defense. Other brands offer an additional medium setting and SOS to call attention in emergencies.
Material: Though cheap, you want the flashlight to last for many uses. Look for one with durable materials, like aircraft-grade aluminum or shock-resistant Borofloat glass lens. Look for a rubberized switch for security or a clip to attach to pockets.
We know it's hard to choose from the many brands available on the market today. So, we made a buying guide below and rounded up 12 of the top brands for you to choose. Whether it's for survival, indoor, or self-defense, consider this list before thinking about purchasing one.
---
J5 Tactical V1-PRO Flashlight
1-year replacement warranty
3 settings- high, low, and strobe
300 lumens for lighting up a room
---
Streamlight 88061 Tactical Light
Produces 300 lumens max
Offers three selectable programs
IPX7 waterproof & impact-resistant
---
GearLight LED Tactical Flashlight
Automatically returns to high beam
Has a compact & solid construction
High output capacity of 1040 lumens
---
The Most Affordable Tactical Flashlight Under $50 Reviews
1. J5 Tactical V1-PRO Flashlight
J5 Tactical V1-PRO is a LED flashlight under $50, producing a maximum output of 300 lumens. We can use this light to illuminate a whole room and identify objects 600 feet in front of us.
Three settings are available – high, low, and strobe, offering sufficient light for any task far and up-close. We can adjust the focus range to zoom in for a fierce beam or out for broader brightness. The light is impressively bright yet cool.
What makes this cheap tactical flashlight a convenient companion is its compact yet durable construction. The size easily fits my pocket; thus, I can bring this portable flashlight around the workplace or hunting and fishing. Everything feels convenient, especially the power button on the end of the light for easy operation in the dark.
Accidental drops from 9 feet high cannot destroy this rugged flashlight beyond repair. Besides, we can bring it for work under the rain since the piece is waterproof, functioning well even after being submerged in water for a few minutes.
Heads-up:
The V1-PRO runs on an AA battery or a 14500 rechargeable battery for lasting power in case of long-hour tasks. Also, I feel relieved that J5 Tactical offers a generous 1-year replacement warranty. However, it doesn't include batteries compared to some of its competitors.
Pros:
Produces 300 lumens for lighting up a room and a 600-foot distance
3 settings- high, low, and strobe with an adjustable focus range
Compact, portable, with an easy-access power button
Durable to endure falls and water submersion for some minutes
Uses only one AA battery or 14500 rechargeable battery to extend the power
Comes with a 1-year replacement warranty
Cons:
Doesn't include free batteries
Bottom Line:
Overall, J5 Tactical V1-PRO delivers a good brightness, considering it only runs a single AA battery. Since this flashlight is pretty compact and durable, it's perfect for bringing almost anywhere.
2. Streamlight 88061 ProTac 1L-1AA Tactical Light
The Streamlight 88061 ProTac 1L-1AA is another affordable tactical flashlight perfect for daily use. For such a compact design, the maximum light output is sufficient at 350 lumens. We can operate it with an AA alkaline or AA/CR123A lithium battery.
The anodized aluminum body is made quite sturdy to withstand various conditions so that the Borofloat glass won't break easily. I can tell that it's IPX7 waterproof because it survived being submerged underwater for several minutes in the swimming pool. Moreso, it's impact-resistant, making it an ideal tool for someone like me who drops things constantly.
It's a nice tactical light with three user programs- high-strobe-low, high only, and low-high, perfect for any occasion. The high setting is bright enough to shine through my 160-meter backyard. The emitter is more of a bright neutral-ish cool white color, which I like because it's soothing the eyes.
The best part of this flashlight is the clip. I like to use the clip on my pocket or visor to keep my hands free during a busy day. More impressively, it's small enough to hold in one hand- it barely sticks out when I close my fist.
Heads-up:
However, clipping the flashlight on the visor feels a bit heavy.
Pros:
Produces 300 lumens max and accepts a single AA or CR123A battery
Anodized aluminum body and shock-resistant Borofloat glass lens feel durable
IPX7 waterproof and impact-resistant to two-meter falls
Offers three selectable programs with high reaching up to 160 meters
Emitter gives off a pleasant neutral-ish cool white color
Compact and comes with a clip to attach with visors and pockets
Cons:
Feels a bit heavy when clipped on the visor
Bottom Line:
All in all, the ProTac 1L-1AA makes a good EDC flashlight under $50 with its sturdy, compact construction. It boasts a handy clip which can be useful in keeping the hands free.
3. GearLight LED Tactical Flashlight S1000
GearLight S100 is a high lumen flashlight under $50, boasting a maximum output capacity of 1040 lumens. It comes with two flashlights, two cases, lanyards, and more, providing me better value than I intended to pay for at first.
S1000 seems to be a powerful thrower flashlight as I can scan all the fields up to 1000 feet and even spot a ball very far away. I believe that there are about five settings- high, low, medium, strobe, and SOS.
My favorites are the strobe, which is helpful for self-defense, and the SOS feature that can help other people find me when I'm in a pitch dark area.
The flashlight is super bright, and the front part can be extended to widen the beam. I find it very convenient that the flashlight automatically returns to a high beam after being turned off for 20 seconds. Switching to other settings is also quite easy, so this flashlight is a perfect companion anywhere.
I'm also amazed at the solid construction of the flashlights. They were able to survive when my nephew threw them from the second floor of my home and even deep underwater for a few minutes. Additionally, the size fits right in my hand, so no more fumbling flashlights in the middle of the dark.
Heads-up:
However, the flashlight needs three AAA batteries to work. I think it's a bit excessive, considering the compact size of the flashlight.
Pros:
Generates a high output capacity of 1040 lumens
Offers a great value with two flashlights and two cases
Built with five modes, including strobe for self-defense and SOS for emergencies
Very bright and can extend the size of the beam up to 1000 feet
Automatically returns to high beam and switches between modes easily
Has a compact and solid construction that can survive underwater and falls
Cons:
Requires three AAA batteries to work
Bottom Line:
Altogether, the GearLight S100 boasts functionality with its five settings. Since the beam can go as far as 1000 feet away, this one is also the best throw flashlight under $50.
4. PeakPlus Rechargeable Tactical Flashlight LFX1000
PeakPlus LFX1000 is a rechargeable flashlight under $50 with a lithium rechargeable battery that can hold an incredible charge, about five hours. I like that this tactical flashlight also runs in three AAA batteries, so I can still operate it when the power is out.
I found out that the flashlight can give out about 600 lumens on the highest mode, which is definitely within the range of tactical flashlights. This one got five light modes, plus an adjustable focus to throw an intense light beam to let me see things up to 600 feet further. I like that the flashlight can go from very focused to a wide light beam in an instant.
This flashlight can endure the toughest situations, thanks to its military-grade aluminum body. I can use this even in rainy conditions because the flashlight seems to be water-resistant and anti-abrasive. Also, it's compact and easy to carry around with the lanyard during a busy day at work or hiking in the woods.
The warranty is the best with this one. PeakPlus offers a one-year warranty to ensure that the product is top quality.
Heads-up:
However, the charging time seems to take longer than I expected. I was able to fully charge the battery for more than five hours.
Pros:
Includes a lithium rechargeable battery that can hold a charge for five hours
May also accept AAA batteries for emergency situations
Built with five light modes and produce 600 lumens of light at the highest setting
Adjustable focus can light as far as 600 feet and switches to a wide beam easily
Made of water-resistant and anti-abrasive military-grade aluminum
Compact, easy to carry with the lanyard, and offers a 1-year warranty
Cons:
Charging may take longer than five hours
Bottom Line:
Overall, the PeakPlus LFX1000 is a nice budget EDC flashlight with compact size, durability, and super brightness. It feels relieving that the manufacturer offers a 1-year warranty to ensure customer satisfaction.
5. Anker Super Bright Tactical Flashlight, Bolder LC90
Anker Bolder LC90 is another super bright tactical flashlight under $100 with 900 lumens at maximum output capacity. Fortunately, it already includes a 18650 3350mAh rechargeable battery so that I can use it straight out of the package.
The 18650 3350mAh battery seems to last very long, saving me a ton of disposable batteries. I like that it recharges fast in just a few hours and won't overheat, thanks to the integrated overcharge prevention circuit. The battery life seems reliable as it ran in medium power mode for about 6 hours in one of my risky adventures in the mountains.
Surprisingly, the brightness doesn't fade with this one. The flashlight is built with a Smart illumination control chip to ensure consistent lighting each time it's turned on. More importantly, it endures the cold like that one freezing day in the camp.
I love the versatility of the five light settings and the zoomable beam that goes wide to narrow in any area. In fact, I was able to throw the light as far as 660 feet in a rice field. Also, the build quality is quite tough with the all-metal body and the gaskets that keep the water out.
Heads-up:
However, switching between the five light settings can be a little frustrating because I had to make repeated attempts.
Pros:
Built with 900 lumens with five light modes and zoomable beam up to 660 feet
Includes a 18650 3350mAh rechargeable battery with 50,000 hours lifespan
Recharges for six hours without overheating, thanks to the integrated circuit
Can work for six hours in the medium mode
Smart illumination control chip ensures consistent lighting
Water-resistant, durable, and can work in freezing temperatures
Cons:
A bit tedious to switch between five light modes
Bottom Line:
All in all, the Anker LC90 is quite reliable and safe to use for outdoor use. The rechargeable battery offers a long battery life without fading, plus charging ensures no overheating.
6. EcoGear FX TK120 Complete LED Tactical Flashlight Kit
When I was looking for a cheap EDC flashlight kit on Reddit, someone recommended the EcoGear FX TK120. The kit offers everything I need, including a tactical flashlight, two rechargeable batteries, a charger, and a storage case.
According to the info provided, the flashlight will generate high lumens. I love the strobe and SOS the most among the five different light modes as they're helpful when I'm in a pinch. I'm no longer afraid to walk in the night because the flashlight can zoom as far as 1000 feet ahead and beam widely.
The quality seems built to last. The aircraft-grade aluminum body could endure the impact when I dropped it on a rocky road- no abrasions or scratches. Best of all, the flashlight seems to work in all extreme weather conditions, making it perfect for rugged outdoor use.
When I used the flashlight to camp, I enjoyed its brightness for roughly about six to ten hours. At the high setting, the flashlight stayed bright for about two hours. EcoGear asserts that the battery can be recharged 500 times, which is quite long-lasting.
Heads-up:
However, the brightness seems to decline after two hours of extended use. I think that's normal for rechargeable batteries.
Pros:
Kit includes everything needed- flashlight, rechargeable batteries, and charger
Produces about high lumens and works in five different light modes
Zoom function can deliver a wide beam and a focus up to 1000 feet away
Aircraft-grade aluminum offers high impact-resistance
Can work in extreme weather conditions for rugged use
Works about 6-10 hours, stays bright for two hours, and recharges 500 times
Cons:
Brightness tends to fade after two hours of use
Bottom Line:
Altogether, the EcoGear FX TK120 Kit offers everything I need, including rechargeable batteries and a charger. The flashlight stands out with its long throw and high lumen capacity.
7. Vont LED Tactical Flashlight [2 Pack]
This product is a pack of two Vont LED tactical flashlights, producing a 400-lumen output each. We can enjoy five light modes, including SOS and strobe, and adjustable beam width to zoom in and out items ahead of us.
The flashlight has a nice weight and feels pretty solid in my hand. It's constructed from military-grade materials, so it feels like holding a cold, heavy metal torch. This flashlight can last for any weather conditions because it stays tough even when exposed to water, accidental drops, and pressure.
The zoom feature is quite easy to activate because I only need to extend the front to change the beam from wide to a more narrow focus. The focused beam produces a square light projection, which is an excellent way to change the tightness of the beam quickly. Also, it remains fixed on whatever setting I choose.
The battery compartment has an arrow to indicate which direction the batteries need to be positioned. I won't lose the flashlight because it has a strong velcro flap and a loop no matter what I'm doing. I think Vont is unmatched when it comes to warranty because a lifetime warranty backs the flashlights to cover any defects.
Heads-up:
However, the cases that came with the flashlights felt a little flimsy. I hoped additional stitching was added to make the construction more durable.
Pros:
Offers two flashlights, each with 400 lumens, five light modes, and a zoom
Feels pretty solid with the military-grade materials
Seems resilient against any weather conditions, falls, pressure, and water
Changes the beam tightness easily and stays fixed on any selected setting
Battery compartment shows directions on how to place the batteries
Has velcro and loops to secure the flashlight, plus a lifetime warranty
Cons:
May come with flimsy cases
Bottom Line:
Overall, I'm pleased with the quality of the Vont 2-Pack Tactical Flashlights. They feel solid and backed by a lifetime warranty.
8. Feyachi FL11-MB Tactical Flashlight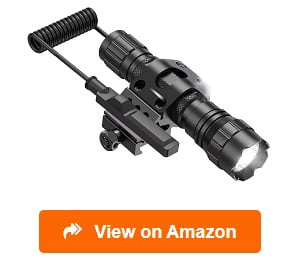 The Feyachi FL11-MB shines a blinding white light of a maximum of 1200 lumens and lights my way about 650 feet ahead. I used the flashlight right away because it already includes two 18650 rechargeable batteries and a battery charger.
The 18650 battery generates a super bright light for approximately four hours. The good news is that it only takes three hours to fully charge the flashlight, which is pretty convenient when I'm in a hurry. In addition, the flashlight is made of pretty durable aluminum and O-rings to create a watertight seal.
The best part of this flashlight is that it provides a Picatinny mount and pressure switch to let me mount it on the rifle for perfect low-light target identification. The flashlight is easy to mount because it comes with all the necessary hardware.
Once installed, the light stays put like a rock, and it's quite lightweight, so there isn't a significant change in inertia when I sight my rifle.
Heads-up:
However, there was only a nylon strap to attach the pressure switch to the rifle. I hoped there was an additional double-sided adhesive for more security.
Pros:
1200 lumens, two buttons for versatility, and beams up to 600 feet away
Includes a charger and two rechargeable batteries
Made of a durable aluminum body and O-rings for a watertight seal
Can be mounted on a rifle using the Picatinny rail and pressure switch
Easy to mount to the Picatinny rail with all the necessary hardware included
Lightweight and stays in place on the rifle
Cons:
Mounting would have been more secured with a double-sided adhesive
Bottom Line:
All in all, the Feyachi FL11-MB stands out with its long battery life and quick charging ability. It's a perfect flashlight to mount in the rifle because it includes a pressure switch, a Picatinny mount, and essential hardware for mounting.
9. GearLight LED Tactical Flashlights
The Gearlight LED Tactical Flashlight generates a maximum light capacity of 1040 lumens. The package seems to provide an excellent value as it comes with two of these flashlights, two belt clips, and two lanyards for easy attachment and carriage.
The belt clips and lanyards are quite handy. With these accessories, I can attach the flashlight to my pocket or bag for hands-free use. I also like that I have two options for battery usage- three AAA batteries or a single 18650 rechargeable battery- so, I can switch up when one runs out of power.
A perk of this flashlight is the one-mode operation. It's pretty convenient because I don't need to make multiple clicks to choose a particular light setting. The mechanism is simply a push to turn on and another push to turn off.
This flashlight has an adjustable zoom, fortunately. When zoomed out, this flashlight tends to generate a circle of light that's just bright both at the edges and the center. Zoomed in, and it generates a tight-bright beam.
Heads-up:
I believe that it's truly IPX4 rated because it can endure water splashes from any direction. However, the package doesn't come with batteries where competitors do.
Pros:
Can produce a maximum output of 1040 lumens with adjustable zoom
Offers great value as it includes two flashlights, lanyards, and belt clips
Belt clips and lanyards for a hands free operation
Accepts three AAA batteries or a single 18650 battery
Super convenient- it only works in a single light mode
IPX4 water-resistant to withstand occasional water splashes
Cons:
Doesn't come with free batteries
Bottom Line:
Altogether, these GearLight Tactical Flashlights come at a great value. It includes a lanyard, belt clip, plus it only operates in a single mode for convenience.
10. Vont LED Tactical Flashlight
This Vont tactical flashlight is one of the most versatile out there with its three light modes and adjustable beam. We like that this flashlight can illuminate a whole room and spot objects 1000 feet ahead.
This flashlight is multipurpose with an adjustable focus and different light settings. I can use the flashlight indoors in limited spaces with a low light setting and a more narrow focus. Outdoors, the high setting is perfect with a wider focus to have more visibility in the yard.
The construction feels solid with an aluminum body that resists water intrusion under the rain. I like that the rubberized power button is made to avoid slipping. The flashlight can even handle some occasional drops from 9-10 feet onto hard surfaces. It can also survive in extreme weather conditions, like rain and snow, perfect for hiking outdoors.
The quality seems pretty high because the manufacturer is confident enough to offer a lifetime warranty. I'm a fan of the belt clip as it comes in handy when I like to fix my flashlight to a hat. With the tiny size, I can hold the flashlight in one hand more comfortably.
Heads-up:
However, the package didn't come with directions for what size batteries to use.
Pros:
Multipurpose to use with the adjustable focus and multiple light modes
Feels durable with the aluminum construction and textured grip
Rubberized power button prevents slipping; belt clip keeps hands free
Can endure extreme weather condition, rain, and occasional drops
Supports a lifetime warranty to ensure quality
Has a small size that fits in one hand
Cons:
Didn't come with instructions for what battery size to use
Bottom Line:
Overall, I'm pleased with the versatility of the Vont Tactical Flashlight. This one has three light modes, an adjustable beam, and a compact size. Best of all, it's backed by a lifetime warranty.
11. ThuZW 2 Pack Tactical Flashlight Torch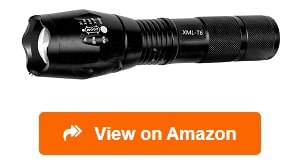 ThuZW might be the brightest flashlight under $50 in this list providing 3000 lumens maximum output. The good news is that this item comes with two flashlights, lanyards, and plastic sleeves to offer more value for money. Such a compact and affordable flashlight is so bright that it can blind an attacker.
The flashlight is easy to use because it takes only a soft touch to switch between modes. The adjustable focus gives the flashlight the ability to light up a huge room and shrinks the beam to shine a focus point. I appreciate that the flashlight can zoom in as far as 200 meters or 656 feet, as I could spot the fence too far away in that distance.
I appreciate that the flashlight offers two options on the type of batteries I want to use- regular AAAs or a 18650 rechargeable lithium battery. Also, the lanyards come in handy when I want to keep the flashlight secure on my hand. They seem to be holding up well together with the plastic sleeves.
The aluminum alloy body seems tough enough to endure multiple blows. I've used the flashlight in the rain, and its water-resistant case makes sure it functions well.
Heads-up:
However, I need to cycle through the multiple modes, like strobe and blinking SOS. This feature can be a little annoying when I'm in a hurry.
Pros:
3000 lumens maximum output is super bright and can even blind attackers
Great value- includes two flashlights, plastic sleeves, and lanyards for holding
Easy to use with the soft-touch switch
Adjustable focus can light small or large areas up to 656 feet away
Offers two options of battery use- three AAAs or a single 18650 battery
Water-resistant and durable with aluminum alloy body
Cons:
Need to cycle through different modes to choose a light setting
Bottom Line:
All in all, the ThuZW flashlights boast a high light output capacity of 3000 lumens. They're super bright and seem to be sturdy enough to withstand multiple blows and rain.
12. The Atomic Bear Tactical Flashlight
The Atomic Bear Tactical Flashlight shines through a dark area as far as 300 feet ahead. This compact flashlight is helpful in extreme weather conditions because it's equipped with tough construction and multiple light modes.
At 400 lumens, this tactical flashlight can let us see clearly in pitch darkness. I like that there are only three modes to cycle through, so choosing my desired setting is easier. Turning the light on/off is also quite easy with just a long press of the switch.
I love how the bulb end can be pulled back and pushed forward to adjust the light beam. It's effortless, plus the removable clip feature can be handy when I want to put the flashlight on my belt, bike. I can even clip the flashlight on my Molle equipment when necessary.
Also, the casing seems tough with the aircraft-grade aluminum material. The flashlight was able to endure all the impact when I brought one snowy day in the mountains. The lifetime warranty is a great assurance of its quality.
Heads-up:
However, the O-ring that closes the battery holder isn't fused to the bulb. I'm afraid that the bulb will fall out whenever I unscrew the top to put a battery.
Pros:
Can illuminate as far as 300 feet ahead
Pretty bright at 400 lumens and easy to cycle through the modes
Easy to turn on/off and adjusts the beam with just a push/pull of the bulb end
Features a removable clip to attach in the pocket, bike, or Molle equipment
Water-resistant, shock-proof, and durable with the aircraft-grade aluminum
Supports a generous lifetime warranty
Cons:
O-ring isn't merged into the bulb for extra safety
Bottom Line:
Altogether, the Atomic Bear Tactical Flashlight can endure the tough conditions outdoors with its sturdy aircraft-grade aluminum body. On many occasions, it is the top-rated EDC flashlight under 50 to bring outdoors with its convenient clip.
What to Look for When Buying Tactical Flashlight Under $50
It's even harder to find the right tactical flashlight below $50 because some of them can be unreliable and of poor quality. Fortunately, there are already many affordable flashlights that perform at par with the more expensive ones. To get more than what you pay for, here are some things to consider.
Lumens
Lumens is a spec that determines how much light output a flashlight can produce. The higher the figure, the brighter the flashlight seems to be. For tactical flashlights, you need at least 120 lumens to get the job done.
You might need something higher if you want to use the flashlight for self-defense. Look for at least 300 lumens to blind an attacker.
Getting above 1000 lumens is already good for this price point. In this review, the brightest flashlight under 50 is from ThuZW with 3000 lumens.
Light Modes
The next thing to decide is how many light settings do you need? The best brands offer multiple light modes to suit different situations.
The basic light settings are high, low/medium, and strobe. The low or medium mode is suitable for indoors, while the high mode delivers the maximum light output for outdoor use. Strobe is perfect when you want to reduce the peripheral vision of your attacker.
Some of the most affordable flashlights offer five light modes, including an SOS for emergencies. The SOS mode uses Morse code to issue a signal to ask for rescue for dangerous or threatening situations.
Materials
This spec plays a crucial role in the performance and durability of the flashlight. For tactical flashlights, ideal choices are aluminum and titanium.
Aluminum offers both durability and lightness. The aircraft-grade aluminum offers more robustness, while anodized aluminum looks aesthetic as it can keep its metallic appearance and prevent corrosion.
I haven't found a cheap tactical flashlight made of titanium yet, but this type seems to meet the highest standards of durability. This material may carry some additional weight, but flashlights of this type can take the pressure of being thrown carelessly.
As for the glass lens, I like Borofloat or Borosilicate because it's abrasion-resistant. Make sure that the grip is textured so the flashlight won't slip in your hands. For extra convenience, look for a removable clip so you can attach the flashlight to your visor or pocket for hands-free use.
Water- And Impact-Resistance
You want the tactical flashlight to endure all weather conditions, so it should be at least water-resistant. Look for ratings IPX4 or IPX7 to ensure that the flashlight can be used in the rain and survive when submerged in the water for a few minutes.
IPX4 can take water splashes from any direction, while IPX7 can be submerged underwater (up to 1 meter deep) for half an hour.
We can't avoid dropping the tactical flashlight no matter how light it is. For this reason, you want the flashlight to be shock-proof or impact-resistant, so it can survive the fall.
Brands conduct a test to check the impact resistance of their flashlights, usually measured in meters. More meters mean the higher the fall it can take. The best flashlights in this price range can endure a 10-meter drop.
Beam Type And Distance
Generally, flashlights offer three types of beams- flood, spot, or adjustable. A flood beam will light up a bigger area than a spot beam. To get the best of both worlds, choose an adjustable zoom or focus, which can already be found on most cheap tactical flashlights.
The beam distance measures how far the light can go. Typically, cheap flashlights can light as far as 500-600 feet away, while the best ones can go as far as 1000 feet ahead. A longer beam distance might be useful if you want to light up targets far away.
Batteries
Most affordable flashlights accept AA or AAA batteries only, while the best ones of this price range can also accept a rechargeable battery. For versatility, opt for a brand that offers both. You can use the rechargeable battery for sustainability, and disposable batteries in case electricity isn't accessible.
It's also much preferred if the flashlight already comes with free rechargeable batteries. When it does, determine the charging time and run time. The charging time should be quick and the run time longer. How much drop in the light output should also be considered, so you'll know its efficiency.
Are Tactical Flashlights Under $50 Worth It
Yes, tactical flashlights in this price point are worth the investment because many of them already include multiple light settings, an adjustable zoom, and sturdy construction of an aircraft-grade aluminum body. Most of them also accept both disposable and rechargeable batteries for versatility.
How Many Lumens in a Tactical Flashlight Under $50
These budget tactical flashlights may have lumens ranging from 300-1000 lumens. Some can even go as much as 3000, like ThuZW. In general, tactical flashlights only need at least 120 lumens to work properly.
Difference Between a Normal Flashlight and a Tactical Flashlight
Tactical flashlights are typically more compact than the normal ones because they're designed to be portable for any tactical mission. They're also more reliable as they use aircraft-grade aluminum to endure any pressure. Standard flashlights can peak around 100 lumens, but the tactical ones can go as much as 3,000 lumens or even more.
Conclusion
Everyone needs a tactical flashlight, whether you're indoors or outdoors, to see in the pitch dark area. Even if you resort to something affordable, never compromise the quality. The best tactical flashlight under $50 should cover most, if not all, the essential factors, like an adjustable focus, multiple light modes, and virtually indestructible construction.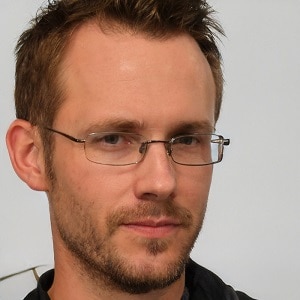 I am Everett Bledsoe, taking on the responsibility of content producer for The Soldiers Project. My purpose in this project is to give honest reviews on the gear utilized and tested over time. Of course, you cannot go wrong when checking out our package of information and guide, too, as they come from reliable sources and years of experience.