Do you know that some women in the military are big celebrities now in the TV and film industries? They played significant roles in their respective fields, breaking barriers and becoming military female models for future generations.
Some female celebrities who were in the military include Queen Elizabeth, the astronaut Eileen Collins, and Wonder Woman Gal Gadot. The Golden Girls Betty White and Bea Arthur also had their military stints during World War II before they were famous.
Continue reading to know the complete list of female celebrities who kick ass in the military, along with their images.
List of Female Celebrities Who Served in the Military
1. Queen Elizabeth II
One of the great makings of a queen is to serve the country with grace and valor. The late Queen Elizabeth has shown that by taking part as a truck driver during WW2. Barely 18 years old, she joined the armed forces under the Auxiliary Territorial Service (ATS) branch in 1944.
Elizabeth trained as a mechanic under the ATS to fix trucks (hence the nickname "Princess Auto Mechanic") and was later promoted to honorary junior commander. When she was about to take active duty, the war ended.
During her time with the army, she had to wear a uniform and wasn't treated as a popular woman. When she became queen, you can often see her in a picture with automobiles.
2. Eileen Collins
Known as the first female shuttle commander of NASA, Eileen Collins first conquered the Air Force as one of the first female pilots and later on as a flight instructor. As one could've guessed, she had to face discrimination from some colleagues and superiors due to her gender.
In 1983, Eileen experienced her first war in Grenada. She piloted the aircraft that helped carry the troops to Grenada and rescued medical students back to the US.
Eileen continued her pilot training and eventually became Colonel. While taking the Air Force Test Pilot School, Eileen was chosen to join the astronaut program, and the rest is history. As of now, she's an adviser to the National Space Biomedical Research Institute.
3. Bea Arthur
Before Bea Arthur became famous as an actress in Golden Girls, she served in the Marines Corps as a Women's Reservist at 21 years old during World War II. She first served as a typist, then requested to be a truck driver to serve more value to the unit.
During her time with the army, Arthur had to deal with sexism. She was honorably discharged upon her request to attend dramatic school in September 1945
During her service with the Marines, she was described as having the same sharp-wittedness as her feisty character in Golden Girls. She was a true leader, which explains her promotion to staff sergeant. Sadly, she passed away in 2009 due to lung cancer.
4. Betty White
Betty White is another Golden Girl alumna that helped during World War II. The TV actress halted her modeling career to volunteer for the war as a member of the American Women's Voluntary Services. Her assignment was to drive a truck of supplies to camps.
According to White's memoir, she transported personal necessities like soap and toothpaste to all camps in Santa Monica. Despite her hard work and the insane stress she had to endure, White was discriminated against due to her gender.
White has also passed away. In 2021, she suffered a stroke and died a few days later in her sleep.
5. Jennifer Marshall
The Navy also has some famous girls joining their ranks. Jennifer Marshall, who is known as Susan Hargrove in Stranger Things, served in the Navy for five years. She was tasked to handle aircraft and aviation logistics.
Jennifer was recognized as an enlisted aviation warfare specialist due to her deployment in Operation Iraqi Freedom. She also helped sailors who were victims of sexual assault. In her discharge in 2003, she was ranked second class petty officer, meaning she was mostly qualified in all her jobs.
She became a TV actress following her discharge but returned to military service in 2020. In the army, she worked as a public affairs officer helping wounded women veterans and other seniors.
6. Sunny Anderson
Food Network personality Sunny Anderson didn't start her broadcasting career in radio and TV but in the US Air Force. As one of the famous female veterans, she started as a host in a military radio program in South Korea in 1993.
In the following years, she was a part of the Air Force News Agency television program in San Antonio to deliver the latest news of the military branch.
In 1997, she was honorably discharged, gaining the rank of senior airman in the Air Force. Following her discharge, she worked in radio as a DJ and eventually became a host in "How'd That Get On My Plate." As part of her program celebration, she visited Fort Lee, Virginia, to look back on her military time in 2011.
7. Gal Gadot
Gal Gadot is one of the most famous military women who served before having a big break on the silver screen. Before landing the iconic role of Wonder Woman, Gal represented her country Israel in the Miss Universe pageant in 2004. Despite being a beauty queen and a model, she's not exempted from mandatory service.
The Death On The Nile star served the Israel Defense Forces (IDF) as a fitness instructor for two years. Her training in the army somehow helped her land some good action roles in Hollywood afterward. Everything went well for her because she also met her husband while in the army.
8. Zulay Henao
Zulay Henao is also one of the actresses who served in the military. More specifically, the American-Colombian actress actively served in the US Armed Forces for three years. You can see how she kicks ass in movies like Fighting, Takers, and Boy Wonder.
The first day of basic training at Fort Bragg in North Carolina seems to be the toughest for her. Shortly after high school, she has to learn the discipline to be part of the military training.
9. Jessica Dawn Lynch
One of the most famous women in war who served in the US Army is Jessica Dawn Lynch. She was one of the famous female soldiers during the Iraq war in 2003. As a private first class, she was assigned to the supply specialist unit in Fort Bliss, Texas.
But on the fateful day of March 2003, Jessica's convoy was ambushed in Iraq. She was taken as a prisoner of war and held captive for nine days. Fortunately, the US Special Forces rescued her and treated her for several injuries.
When Jessica arrived in the US, she was awarded many medals, including the Purple Heart. She was honorably discharged in August 2003 and became an instant celebrity. Aside from starring in many Christian-themed movies, she's also a teacher and a motivational speaker.
10. Lola Falana
Lola Falana is one of the famous female singers who entertained the American troops during the Vietnam War in the 1970s. She joined Bob Hope and other celebrities to perform the USO Christmas tour, endearing the hearts of the deployed troops during the time of war.
As a celebrity woman, she's pretty versatile as she can also dance and act. She had a string of hits, like "My Baby" and movies like "The Liberation of LB Jones." During her USO tour appearance in Vietnam, she had to travel in secrecy with the group for security reasons.
Falana passed away in 1997. Prior to that, she suffered from multiple sclerosis—a condition that affects the brain and the spinal cord. As a result, her eyesight, voice, and hearing ability were all negatively impacted.
Frequently Asked Questions
Who is the highest-ranking woman in the U.S. military history?
Lori Robinson is the highest-ranking female military leader in US history. She was the Commander of both NORTHCOM and NORAD, identifying airspace threats in 2016.
Who was the first woman in the US military?
Loretta Walsh was the first female army in the world when she enlisted in the Navy in 1917. She was one of the female military heroes who served during World War I.
Who was the youngest female military?
Maria Zaharia was the youngest soldier in world history. During the First World War, 12-year-old Maria assumed the job of the dead soldier as an artillery observer. Thanks to the Romanian girl, the troops were able to block the German advancement.
What does it mean to be a female veteran today?
The female veteran meaning of today remains the same. A veteran is someone honorably discharged from service or anyone who has been assigned to a war zone. Even while in service, a person can be a veteran as long as you're actively affiliated.
Conclusion
I hope that you're inspired after reading the complete list of female celebrities who were in the military. Anyone can join and serve the country, no matter their background. All you need is discipline and commitment to fulfill your obligations.
Let us know what you think about the list in the comment section below. If you like this article, please share it to spread the word.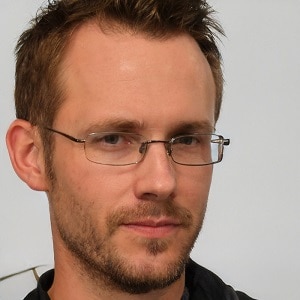 I am Everett Bledsoe, taking on the responsibility of content producer for The Soldiers Project. My purpose in this project is to give honest reviews on the gear utilized and tested over time. Of course, you cannot go wrong when checking out our package of information and guide, too, as they come from reliable sources and years of experience.