Most people say that the purest love is when you have no needs or desires to fulfill.
But what if you fall in love with someone who is an active-duty soldier, whose job requires them to be stationed in a foreign country?
Then, having already placed your trust in that person, you find yourself in a situation where they unexpectedly request something unusual, such as asking for money for unforeseen circumstances.
What you need is to learn how to spot a military romance scam, such as the intuitive indicators of love scams, the red flags, and the different online dating scams involving the military.
Red Flags of Military Romance Scams
Are you at the stage where you desire a lifetime partner?
In 2013, Pew Research Center conducted a survey about marriage and love in the US. The majority of those polled believe that the cornerstone of marriage is love. Among married couples, 93% held this belief, while among unmarried couples, 84% shared the same perspective.
People believe in love for diverse reasons. For example, love may naturally serve as a bridge to enhance people's perspective on life, providing them with a companion to share their sentiments with.
While it might sound cheesy, it involves more than just forging a connection with someone. It's about sharing one's life with a partner while naturally improving and developing oneself, ultimately becoming a better version of oneself.
That is why people choose to find their soon-to-be life partner through multiple avenues, such as meeting someone through mutual friends, different gatherings, work, or online platforms like social media, dating websites, or apps.
However, what if you encounter someone who claims to be a soldier stationed in, for example, Japan? How can you tell if a military man is real and ensure that you don't fall into the trap of a potential scam or deception?
The key is to familiarize yourself with red flags and carefully assess the signs of a military romance scam.
1. Fake Profiles Scams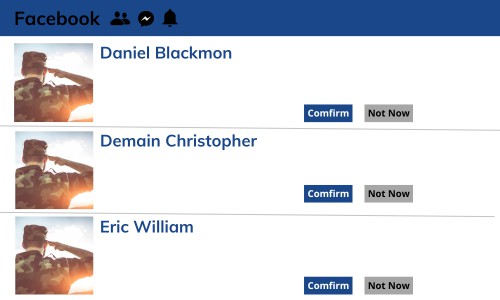 According to studies, physical appearance is the best biggest determinant of first impressions among people, as people enjoy being surrounded by attractive individuals.
That's why, especially in online dating, having an above-average physical appearance and other exceptional aesthetic qualities makes it easier to attract or find someone.
Many individuals create profiles of fake US Army soldiers to catfish and lure others into dating or romantic involvement.
These military frauds often upload a few images of themselves, often outdated. However, the fact that they make several excuses to avoid video conferences when you request one is the most telling sign of their deception.
Check out the screenshot photos below, sourced and obtained from a Facebook page dedicated to Military Romance Scams. It's one of the best examples of these military love scams profiles.
On this page, they share screenshots of potential Facebook profiles used by US Army scammers, allowing people to verify the authenticity of the accounts and raising awareness about these scammers.
2. Identity Theft and Phishing for Personal Information.
Towers Watson determined that creating trust with individuals takes an average of 7 months. Another source, on the other hand, does not mention a timetable; rather, it suggests that trust develop when you feel prepared and comfortable.
However, you might question why people fall in love online more easily. They say it's simpler to trust individuals online than those you meet offline, as there's no need to spend time to get to know them when you can just check their profiles instead.
Trusting people online becomes effortless, boosting your confidence in them, and their carefully crafted choice of words often provides a sense of security.
Furthermore, online daters often share a genuine part of their lives, particularly about relationship histories, education, political and religious beliefs, and much more, to make it seem believable.
However, the most painful aspect of this scam is when these scammers have already gained your trust.
They will then urge you to share personal information that they can use to exploit your identity, including your sensitive details like address, Social Security Number, workplace details, names of family and close friends, and email passwords.
Once they obtain this information, they may utilize it to secure loans or, in the worst case, even swindle your tax refunds.
3. Wire Transfer Scams
This classic military scammer format often involves seeking an honest individual and asserting involvement in a "peacekeeping" operation. Imposters would rapidly convey their feelings for you and express their wish to be with you.
After gaining your trust, they may ask for immediate help in unexpected emergencies, such as requesting financial aid to secure a fiancé's leave.
These money scams present numerous reasons to compel you to provide financial assistance.
They might go to great lengths to create emotional soap opera scenarios to evoke sympathy, ultimately convincing you to give them the money. However, once they receive the funds, they might leave you hanging or continue manipulating you repeatedly in the worst-case scenario.
These scammers could offer excuses like being unable to access their bank or promise to repay you after completing their mission.
They may claim to need money for bills like internet, food, or travel. Be cautious, as they might even guilt-trip you, asserting that providing money would prove your love for them.
4. Blackmail and Extortion (Sextortion).
In today's world, scammers will do almost anything to make money or curry favors through their schemes. One of the most dreadful dating scams is sextortion.
When you've fallen deeply for someone you're dating online and are fully committed to that person, you might reach a stage where you feel comfortable sharing anything online.
It could include expressing love or sharing romantic moments with your online partner.
However, exercise extreme caution and avoid sharing compromising photos or videos with anyone online.
It could implicitly lead to a cybercrime situation where someone threatens to expose and embarrass you publicly. If you don't comply by paying them, afterward, they will apply a love bomb strategy to you, so you will feel emotionally guilty and drained.
In fact, just this year, scammer David Laurence has been charged with sextortion, distinctively targeting military members. It serves as a reminder to be cautious about what you post and share online.
How to Protect Yourself From Military Romance Scams
Now that you have the ability to know and understand ways to spot a military romance scam, the next crucial step is to safeguard yourself and strategize preventive measures to ensure you don't become a victim of such scams.
Ensure you know how to differentiate between legitimate soldiers and impersonators. Follow these steps to protect yourself from potential fraud.
Be cautious about sharing excessive information with someone you've connected with online or on dating platforms.
Don't succumb to pressure that urges you to make hasty payments or take immediate action.
Avoid getting involved in sexually explicit internet activities, such as sharing or swapping revealing videos or photos.
Compile and review a list of questions to ask a military scammer, covering essential details such as their basic information, military email address, official social media profiles, deployment location and date, basic training, and other pertinent inquiries.
Lastly, send a tip and report a military scammer to the Department of Army CID.
Conclusion
Congratulations, now you know how to spot a military romance scam and how you can tell a military scammer from a genuine soldier.
When engaging in online dating and encountering someone who claims to be a soldier, ensure you establish and adhere to your preventive measures to avoid falling victim to fraud.
Verify the authenticity of the person you're conversing with by posing pertinent questions that may uncover their true identity. Also, pay attention to all the red flags and remain vigilant.
If you encounter a situation where you experience a scam, report it to the appropriate authorities to prevent a repeat of the same incident and to protect yourself in the future.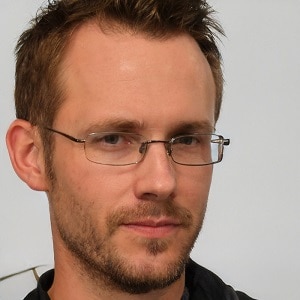 I am Everett Bledsoe, taking on the responsibility of content producer for The Soldiers Project. My purpose in this project is to give honest reviews on the gear utilized and tested over time. Of course, you cannot go wrong when checking out our package of information and guide, too, as they come from reliable sources and years of experience.