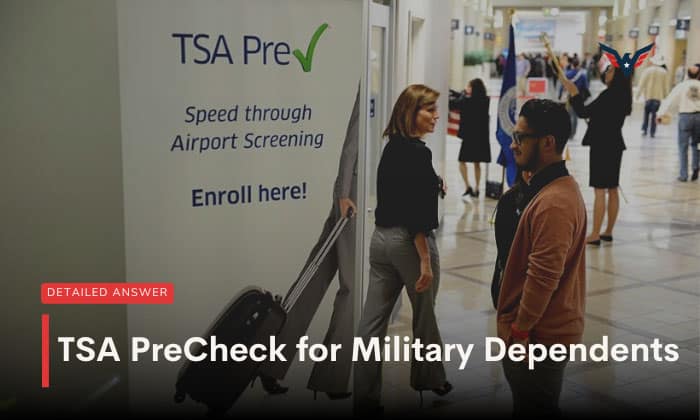 Military dependents face unique challenges when traveling, but fortunately, there is a program designed to make the screening process less stressful: TSA PreCheck. It is a program that allows expedited screening for eligible travelers.
In this blog post, we will discuss TSA PreCheck for military dependents and the benefits of the program. We will also provide tips for using TSA PreCheck and answer some frequently asked questions about the program.
Introduction to TSA PreCheck
Traveling can be a hassle, especially when it comes to airport security. Luckily, there is TSA PreCheck, a program that allows travelers to pass through security with ease. But did you know that military dependents can also apply for TSA PreCheck?
1. What is TSA PreCheck?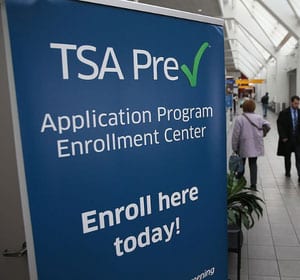 TSA PreCheck is a program run by the Transportation Security Administration (TSA) that helps travelers speed through security lines at airports. Travelers who qualify for PreCheck can enjoy a more efficient screening process without having to remove their shoes, belts, jackets, or electronics.
2. How does it work
The applicant must complete an online application form, pay a fee of $85, and submit it. Afterward, they will need to schedule an appointment at a TSA enrollment center, where they'll have to bring required documents and provide their biographic information.
If they pass the screening, the application will receive their TSA PreCheck status, which is linked to their airline reservation and indicated on their boarding pass. Their TSA PreCheck status is valid for 5 years, after which they will need to re-apply.
3. Who qualifies for TSA PreCheck?
Generally, U.S. citizens, lawful permanent residents of the U.S., or individuals enrolled in a Trusted Traveler Program are eligible to apply for TSA PreCheck. However, note that eligibility is not the same as approval for TSA PreCheck. If background checks find any issues, such as criminal history, the individual will be denied.
Benefits of TSA PreCheck Military
1. Expedited screening process
Members and their dependents in the military go through TSA PreCheck to enjoy a more efficient screening process at airports. PreCheck lanes are typically less crowded than regular security lanes, which equals less waiting time.
The TSA military family gate pass is available at over 200 airports nationwide, so military dependents can enjoy expedited screening at most major airports in the U.S.
2. No need to remove shoes, jackets, belts, or electronics
TSA PreCheck traveling with spouse and other dependents means the individual do not need to remove their shoes, jacket, belts, or electronics when passing through security. This not only saves time but also reduces the risk of lost or damaged items.
Eligibility Criteria for TSA PreCheck for Military Members' Dependents
1. What are the requirements for military dependents?
Military dependents, including spouses and children, are eligible for TSA PreCheck if they are enrolled in the Department of Defense's Defense Enrollment Eligibility Reporting System (DEERS). This means that they must be a U.S. citizen or a lawful permanent resident and must have a valid Common Access Card (CAC) or Military ID.
2. What documents are needed?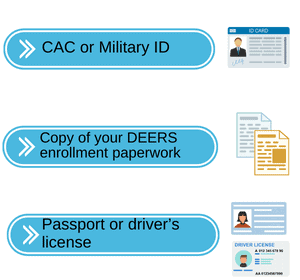 To get TSA PreCheck military, you will need to provide your CAC or Military ID, as well as a copy of your DEERS enrollment paperwork. You may also have to provide additional identification documents, such as a passport or driver's license.
How to Apply for Military TSA PreCheck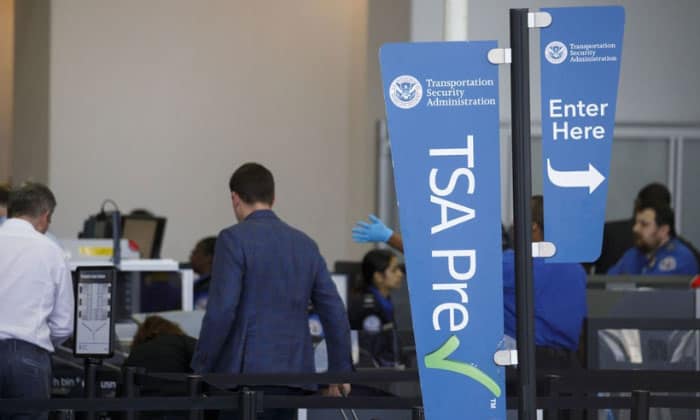 To apply for TSA PreCheck as a military dependent, follow these steps:
Visit the TSA PreCheck website and click on "Apply Now."
Fill out the online application, provide your personal information, and submit the documents mentioned above.
Schedule an appointment at a TSA PreCheck enrollment center. You can find a list of centers on the TSA website.
Attend your appointment and complete a biometric scan and an interview with a TSA representative.
Pay the application fee. Some credit cards offer reimbursement for TSA PreCheck fees for cardholders. For example, the Chase Sapphire Reserve card will give you up to $100 back every four years to help pay for that fee.
Note: Only military members are entitled to free TSA PreCheck as they already have TSA pre screen military
The application process for TSA PreCheck can take up to 60 days, though most applicants get results in 3 to 5 days. You will receive an email notification when your application has been processed, and if you have been approved for TSA PreCheck, you will receive a (KTN) Known Traveler Number military.
Tips for a Successful Application
Bring your valid passport, driver's license, and your birth certificate with you for application. Don't forget to include all the proof of your or your family's military status. This will ensure the process goes smoother and faster.
When filling out the application form, you must provide accurate and complete information. Any errors, however minute, can result in you getting denied.
Should you have to pay for the application fee, remember to bring the receipt to the appointment.
Airports and Airlines that Support TSA PreCheck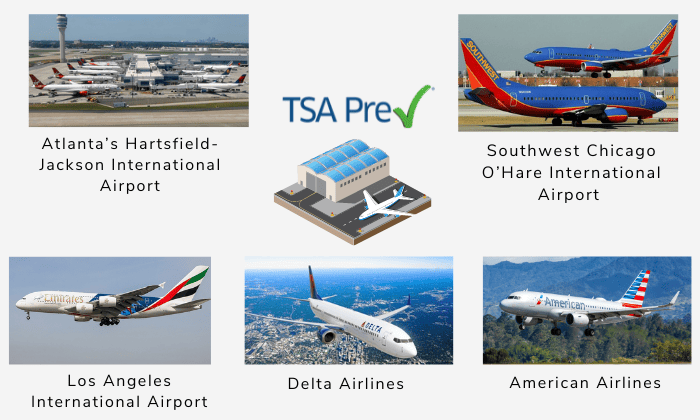 TSA PreCheck is supported by a number of airports and airlines across the United States. By participating in TSA PreCheck, travelers can enjoy a faster and more efficient security screening experience, which can help reduce stress and save time.
Some airports and airlines that support TSA PreCheck include major hubs like Atlanta's Hartsfield-Jackson International Airport, southwest Chicago O'Hare International Airport, and Los Angeles International Airport, as well as popular airlines like Delta Airlines and American Airlines.
However, it is important to remember that TSA PreCheck is not a guarantee of expedited screening. You may still be selected for additional screening or have to go through a metal detector for military airport security, so be prepared for that possibility.
TSA Precheck vs. Global Entry
While TSA PreCheck is a great option for domestic travelers, Global Entry is a better choice for those who frequently travel internationally. With Global Entry, travelers can enjoy expedited clearance through customs and immigration when entering the United States.
Additionally, Global Entry includes TSA PreCheck benefits, making it a more comprehensive option for frequent flyers. Both programs require an application and fee, but the time and stress saved during travel make it well worth the investment.
Frequently Asked Questions (FAQs)
What should I do if I encounter problems with TSA PreCheck?
If you encounter any issues with TSA PreCheck, such as being denied benefits or having difficulty adding your KTN to your booking, you can contact the TSA PreCheck Help Desk for assistance.
How can I check the status of my TSA PreCheck application?
You can check the status of your TSA PreCheck application by visiting the TSA PreCheck website and clicking on the "Check TSA PreCheck Status" button on the homepage. You will need to enter your full name, date of birth, and application program number to check your status. You can also contact the TSA PreCheck customer service center.
Can military spouses get TSA PreCheck?
Yes, military spouses are eligible for TSA PreCheck benefits. They just need to apply using the steps above. If you are a military spouse and frequently travel, be sure to look into this program.
Are military dependents eligible for TSA PreCheck?
Yes, military dependents are eligible for TSA PreCheck if they apply for the program. By enrolling in this program, military dependents can also save time and reduce stress during travel.
Retired Military TSA PreCheck – Is TSA PreCheck available for military retirees and for disabled veterans?
TSA veterans must apply to receive expedited screening benefits. If you are a service member, veteran, or warrior who got hurt, you can call TSA Cares for help with airport security.
You can call them up to 72 hours before your trip to ask about how security works and what you can expect at the airport. Just dial (855) 787-2227, and they will be happy to help you out!
Does TSA PreCheck have a military discount?
Military members get it for free. But military dependents are not entitled to the same privilege. That said, they might get the fee reimbursed if using a travel credit card.
Conclusion
TSA PreCheck is an excellent program that can help military members breeze through airport security. Likewise, their children and spouses can apply for a TSA precheck for military dependents for a more efficient screening process at the airport.
By following the tips mentioned in this blog post and applying for the program, military dependents can experience the benefits of TSA PreCheck and make their next trip through the airport a smooth one.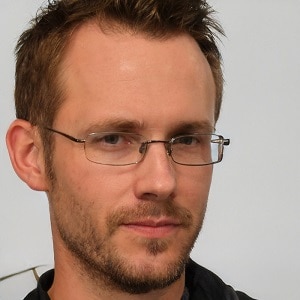 I am Everett Bledsoe, taking on the responsibility of content producer for The Soldiers Project. My purpose in this project is to give honest reviews on the gear utilized and tested over time. Of course, you cannot go wrong when checking out our package of information and guide, too, as they come from reliable sources and years of experience.