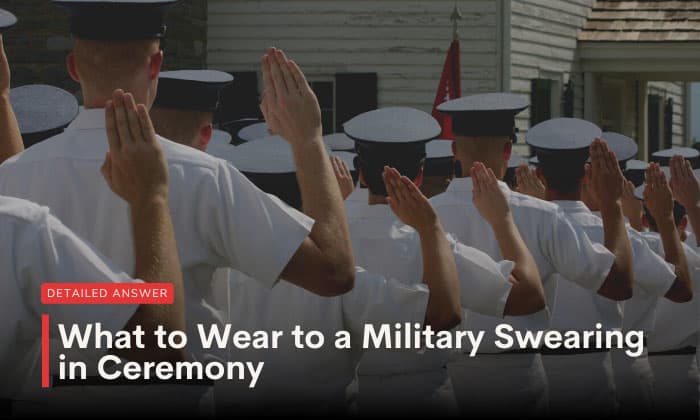 Swearing-in is a formal ceremony that marks the start of your career in the military. Thus, it is necessary to dress up for the occasion. Think of this as a chance to conduct yourself with professionalism and pride.
This blog post will give you a few pointers on what to wear to a military swearing-in ceremony and what not to wear. In general, it is best to go with something semi-formal or smart casual.
Read until the end to put together an appropriate oath-taking ceremony outfit!
Oath Ceremony Attire 101
Whether you are dressing for an oath of enlistment Army or a Navy swearing-in ceremony, the key is to wear something that is neither too casual nor offensive.
1. What To Wear: Anything That's Not Too Casual
This event is the beginning of your military career and represents your commitment to service. So, the way you dress makes a statement about how serious you are. If you are overly casual, you will look like you couldn't care less or would rather be somewhere else.
At the ceremony, there will be people you work with or work under. As such, you want to present yourself as a professional. It WILL make a difference!
Think nice pants or slacks, a dress shirt, and plain shoes. Make sure your outfit is free of creases, wrinkles, stains, etc. A long-sleeve collared shirt will be good. You do not need to add a tie, but if you really want to, you can.
While you can wear jeans, they should not be ripped or look washed out. Finally, a pair of clean, comfortable shoes. It is not a bad idea to polish them.
It is best to go with something plainly colored. Opt for neutral ones, such as white or beige; they are easier on the eyes. Plus, they will not look better in photos (you will definitely be taking photos!)
Such advice applies to both man and woman oath ceremony outfit.
2. What NOT To Wear: Anything That's Offensive & Over The Top
If you choose to wear a T-shirt instead of a dress shirt, make sure there is nothing offensive on it. Don't pick anything with inappropriate designs and text. Plus, skip the neon, hot reds, or pinks. It is not a party.
In addition, avoid wearing flower and animal patterns. Polka dots, crisscrosses, and stripes are not recommended either. Simplicity is key.
And even though this is a military event, don't wear military-themed tops or bottoms. Just don't. It is even worse if you are wearing something of a different branch.
3. Some Other Pointers
01
Don't Forget to Think About Accessories
To complete your outfit, you shouldn't forget about accessories.
For males, this can include socks, belts, ties, and watches. For females, think of jewelry and bags or purses. The best advice we can give you is: less is more.
You are taking an oath to serve the country and its people, not walking a runway. Ditch the glittering necklaces, bracelets, and anklets. You can carry a simple bag or purse to keep your belongings, but if you do not need anything with you, just leave it at home.
Be sure none of your accessories make a lot of noise. Imagine how awkward it would be to hear your bangles clanking throughout the oath. It's like laughing at a funeral!
02
Don't Go Overboard
Overdressing is real, and you do not want to be "that guy" from the get-go. You can still look nice and presentable without going overboard. Keep it sweet and simple.
So, certainly no need for hundreds of layers.
Frequently Asked Questions (FAQs)
What to wear to an oath ceremony as a guest?
Family members can come to an oath ceremony as guests. In this case, they are allowed to watch and take photos. There is no strict oath ceremony dress code for guests. However, it is still necessary to look put together.
If you are a male, long slacks and a dress shirt will suffice. Just make sure they are well-ironed.
If you are a female, you can go with the same options. Or, you can wear a long skirt and blouse. A long plain dress is also an option. Avoid wearing anything that shows too much skin. Instead of heels, choose comfortable flats. Do not wear jewelry that makes a lot of noise.
Is there a dress code on military bases for civilians?
Civilians on bases must be dressed conservatively and inoffensively. You should not be wearing halter tops, tank tops, or tops with bare shoulders. Similarly, other clothing articles should not reveal body parts that are typically covered.
If you are wearing a tee, do not put on one with inappropriate graphics. Dressing according to these pointers is meant for you to appear respectful.
What happens when you get sworn into the military?
When you get sworn into the military, you will repeat the Oath of Enlistment and vow to:
Defend the Constitution
Accept orders and commit to discipline
Abide by the Uniform Code of Military Justice
Serve in the military for at least the next 4 to 6 six years
What to wear to a police swearing-in ceremony?
This is a suit-and-tie event. Stick to simple, plain colors, such as blue, black, and gray. If you are a female, wear a formal dress or skirt and blouse. Avoid short lengths and showing a lot of skin. You can add a blazer if you want. As for footwear, for both males and females, choose something classy and comfortable.
Conclusion
Now that you have read through our pointers, you should have a good idea of what to wear to a military swearing-in ceremony. Just remember, nothing too casual and nothing offensive. Keep it simple and avoid going overboard.
If you have styled an outfit and need some thoughts on it, leave pictures in the comments!
Read more: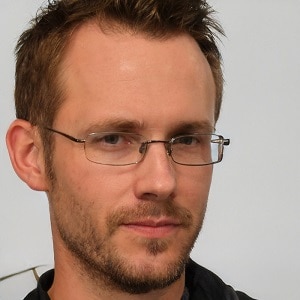 I am Everett Bledsoe, taking on the responsibility of content producer for The Soldiers Project. My purpose in this project is to give honest reviews on the gear utilized and tested over time. Of course, you cannot go wrong when checking out our package of information and guide, too, as they come from reliable sources and years of experience.