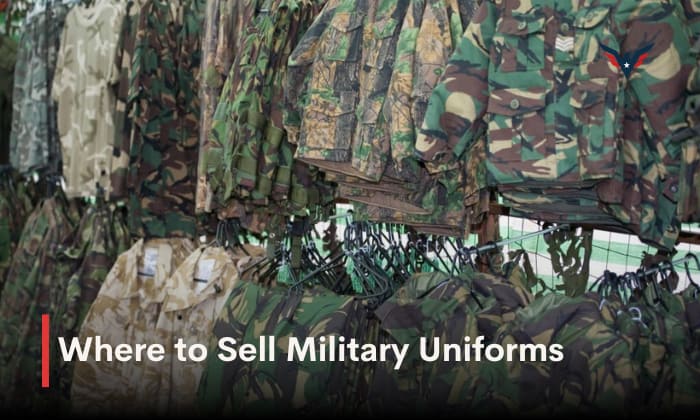 People sell military gear for many reasons.
Whether to declutter their homes, make some extra cash, or simply part ways with items they no longer have use for, knowing where to sell military uniforms can come in handy.
If you're unsure how to start your tactical gear trade process, check out the tips below.
Best Place to Sell Military Uniforms
1. Selling military uniforms online
If you have old military uniforms, one of the easiest things you can do is to sell them online.
Platforms like eBay, Facebook Marketplace, Craigslist, and Offerup all allow users to advertise and make money from these kinds of items.
You can also reach a broader audience by leveraging social media and ecommerce platforms, at least compared to going to local thrift stores and talking to the owners there.
However, this approach means you'll be in charge of packaging the uniforms and attracting customers.
If you prefer something less hands-on, selling to a third party or company online might be more up your alley. In this case, the business will appraise the army uniforms before offering you a purchase price, and you can choose whether to accept the offer or not.
The good thing about this option is it keeps sellers from being stuck with their military gear for weeks, if not months, due to a lack of interested buyers.
For convenience, some sites you can refer to are:
Vintagecashcow.com
Warstuff.com
Facebook.com
Craigslist.org
Offerup.com
ebay.com
What to consider when selling online:
Before you begin selling military uniforms online, be sure to check the requirements of the platform you're selling on. Each platform has its specific rules.
On eBay, for example, users cannot sell military armor like OTV and IBA, as well as groin, neck armor, and SAPI plates.
Similarly, some businesses also have stipulations for the gear they accept, such as requiring you to mail your uniforms in for assessment and preferring bulk sales instead of single-item exchanges.
So, check the FAQs of the commerce site or contact its customer support first if you're unsure about anything. You don't want to spend your time typing up an ad only to find out your items are not allowed.
Additionally, follow the listing requirements for selling used military uniforms (if there's any), such as the manufacturer, model information, and photos of the product(s).
Consider describing the clothes' condition and their sizes while you're at it, so buyers know whether the items will fit them.
---
2. Local options for selling military uniforms
Local stores are another excellent option for selling uniforms.
Unlike using a military website to sell stuff, you get paid immediately once the business accepts your clothes.
Another plus here is transactions take place in person, so there's no worrying about items being lost in transit, your ad not being attractive enough, or customers demanding a refund.
The only disadvantage of this option is that you need to travel to the shop and hand over the clothes yourself. So, it will be inconvenient if there's no tactical gear seller where you live.
For reference, we've listed some locations that accept army uniforms, but Googling "military surplus store near me" should help narrow down your options.
Offbase Supply Company – 5760 Northampton Blvd, Virginia Beach, VA
Military Steals and Surplus – 3060 Plainfield Rd, Kettering, OH 45432
Glenn's Army Surplus – 114 East Mill Street, Colorado Springs, CO 80903
Bradley's Military Surplus – 26444 US-11, Evans Mills, NY 13637
Bargain Center – 3015 N Park Way, San Diego, CA 92104
What to consider when selling military uniforms at local stores:
Check the working hours of the shop. You don't want to visit the place when it's closed or not accepting items.
Review the list of products the shop would and would not buy. Some businesses exclude specific types of uniforms, like those used in physical training (PT uniforms) or those containing certain patterns.
Uniforms that are smoky, stained, or in poor condition may also be rejected.
Once you're sure your gear is eligible, call ahead and book an appointment with the shop if it recommends you do so.
Often, the military surplus store will require sellers to bring their ID or driver's
Tips for Selling Military Uniforms
Remove all insignias, names, and patches, whether you sell Navy uniforms or clothing from other military units. Criminals may use such evidence of ranking to impersonate army officers, and you don't want to help them with that.
Call your military base and determine what you can and cannot sell, just to avoid future legal troubles.
For those who can't find anyone who buys military items, I have found notable success with paintball and Airsoft players. They may also pay more for old uniforms than regular surplus shops.
Conclusion
We hope this article has helped you determine where to sell military uniforms and how to navigate the process effectively.
Still, if you can't sell your old clothes no matter what, maybe donate them to non-profits or turn the fabrics into repurposed bags and wallets.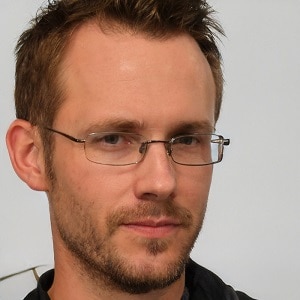 I am Everett Bledsoe, taking on the responsibility of content producer for The Soldiers Project. My purpose in this project is to give honest reviews on the gear utilized and tested over time. Of course, you cannot go wrong when checking out our package of information and guide, too, as they come from reliable sources and years of experience.