Recently, fans welcomed EXO Chen back from the military. His discharge date made headlines and was "the topic of the town" for a while. But along with this was the question, "Which EXO members are in the military?" Well, as of writing this article, only Chanyeol is serving in the military. For more information on EXO military service, though, read on.
EXO 101
First, for those who are unfamiliar with EXO, let's briefly go through some of the basics.
EXO is a Korean-Chinese boy band that debuted in 2012 with 12 members. The group is based in Seoul. They were formed by SM Entertainment. The names of the members are;
Xiumin (시우민) – Xiumin's real name is Kim Min Seok. He is the sub vocalist and rapper.
Luhan (루한) – Luhan was a main vocalist and main dancer.
Kris (크리스) – Kris's real name is Wu Yifan. He was a main rapper.
Suho (수호) – Suho's real name is Kim Junmyeon. He is the leader and a lead vocalist.
Lay (레이) – Lay's real name is Zhang Yixing. He is a main dancer, sub vocalist, and sub rapper.
Baekhyun (백현) – Baekhyun is a main vocalist.
Chen (첸) – Chen's real name is Kim Jong Dae. He is also a main vocalist.
Chanyeol (찬열) – Chanyeol is a main rapper and sub vocalist.
O. (디오) – D.O's real name is Do Kyung Soo. He is also a main vocalist.
Tao (타오) – Tao's full name is Huang Zitao. He was a lead rapper and lead vocalist.
Kai (카이) – Kai's real name is Kim Jong In. He is a main dancer, sub rapper, and sub vocalist.
Sehun (세훈) – Sehun is a lead dancer and lead rapper.
Luhan, Kris, Tao, and Lay departed from the group and are now considered former members. In detail:
Luhan and Kris left the group in 2014.
Tao left the group in 2015.
Lay left the group in April 2022.
All three members filed a lawsuit upon terminating their contract. On another note, they are all Chinese members of the group. Thus, are not subjected to Korean mandatory military service.
Within the main group (EXO), there are sub-units:
Chen, Baekhyun, and Xiumin are in the sub-unit Exo-CBX. They debuted in 2016.
Sehun and Chanyeol are in the sub-unit Exo-SC. They debuted in 2019.
Baekhyun and Kai are in SuperM, which is an SM 7-member group. They debuted in 2019.
EXO is a successful boy band in the competitive Kpop industry. Some of their most notable records are:
Thanks to their first studio album "XOXO" in 2013, they are the first Korean act to sell more than 1 million copies of an album in 12 years.
Their 6th studio album "Don't Mess Up My Tempo" in 2018 was their highest-charting album in the U.S. Billboard 200.
They have won 5 Album of the Year awards at the Mnet Asian Music Awards in a row.
They have won 2 Artist of the Year awards at the Melon Music Awards in a row.
They have performed more than 100 concerts.
They have been among the top 5 most influential celebrities on the Forbes Korea Power Celebrity index from 2014 to 2018.
EXO Members' Military Service Information (In order of enlistment)
1. Xiumin
Xiumin has completed his mandatory military service. He enlisted on May 7, 2019 and was discharged on December 6, 2020. Of all the members, Xiumin is the first member to finish his military duties.
2. D.O
After Xiumin, D.O enlisted on July 1, 2019. He completed his service and was discharged on January 25, 2020. Upon returning, he thanked his fans for waiting and promised to work hard. His message was sent through Lsyn, a fan community app.
D.O's early enlistment shocked a lot of fans because, as he was born in 1993, he had plenty of time before he would be called to serve. Regardless, his fans respected and were proud of his choice to fulfill his duty early.
3. Suho
Suho, leader-nim, enlisted on May 14, 2020, and Suho's discharge date was February 14, 2022. He penned an emotional message to his fans when he returned, expressing how much he missed his fans during his service and revealing that he has a special thank-you gift.
Here is a rough translation of his message, quoted from Soompi:
Hello, everyone. This is EXO's leader Suho, Kim Junmyeon. As of today, February 14, 2022, I have finally been discharged! I want to say before anything else that I missed EXO-L the most. While I spent some time away from all of you during my service, thanks to you, it was a meaningful time that allowed me to think even more of EXO-L. For one year and nine months, I missed all of you and the EXO members so much that I even once dreamed that we held a concert…hehe.
But like I once said, 'If even the waiting is joyful, then it's love'. I also think that maybe because we had this time, the waiting may have made our feelings grow even deeper. Still, from now on, let's not be apart ever again! If I could hug you, I would hug you tight and not let you go. Starting from this moment right now, I'm preparing a gift for our EXO-L. I hope it will be a gift that makes you feel it was worth it to wait for me. Since we haven't been able to see each other for a long time, let's promise to see each other even more often from now on!
Note: You can find the original message on Suho's Instagram. His handle is @kimjuncotton.
4. Chen
Chen's enlistment on October 26, 2020, was announced through a letter to fans. After the long wait, fans welcomed him back on April 25, 2022.
5. Chanyeol
Chanyeol started his military service on March 29, 2021. In November 2021, Chanyeol was promoted to a "Corporal." But this one month earlier than expected as he passed the "special warrior" test.
Then, again on May 1st, he was promoted to 'Sergeant' one month earlier than the typical date because he received a special recommendation for exceptional conduct.
At present, he is serving in the 9th Infantry Division. Chanyeol's enlistment is set to finish in September 2022.
6. Baekhyun
Baekhyun enlisted on his birthday — May 6, 2021 —as a service worker. To send him off, EXO posted on their official Lysn fan community. Baekhyun himself also shared a photo on Instagram with the caption "D-1. I'll go and return safely." He is set to discharge on February 5, 2023.
7. Kai
Kai is a 94' liner, so he is expected to enlist soon. But Kai has not yet revealed his enlistment date.
8. Sehun
Sehun is the youngest member (the "maknae") and has some time left before he is called to enlist. There is no public announcement about his enlistment date and discharge date yet.
FAQs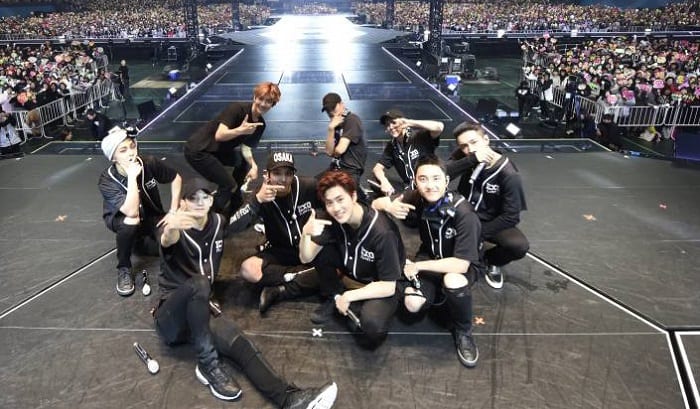 What is EXO Chen's military discharge date?
Chen (JongDae EXO) was discharged on April 25, 2022. When he returned, fans trended "Welcome Back Chen!" and "Hello Again Chen!" on Twitter.
When is Chanyeol going to enlist?
As said above, Chanyeol enlisted on March 29, 2021.
Which EXO members enlisted in the military in 2021?
Chanyeol and Baekhyun enlisted in 2021.
When will Kai and Sehun enlist?
As the youngest members of EXO, Kai and Sehun have yet to enlist. Fans await announcements on their enlistment dates. But as of now, there are no details.
Conclusion
You now have the answer to "Which EXO members are in the military?" If you enjoyed reading this article and found it informative, please leave us a comment. Help us share this article with other readers as well! Thank you!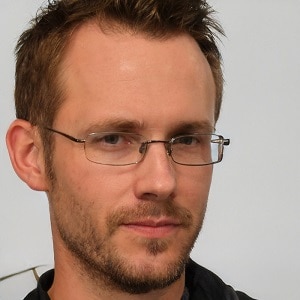 I am Everett Bledsoe, taking on the responsibility of content producer for The Soldiers Project. My purpose in this project is to give honest reviews on the gear utilized and tested over time. Of course, you cannot go wrong when checking out our package of information and guide, too, as they come from reliable sources and years of experience.