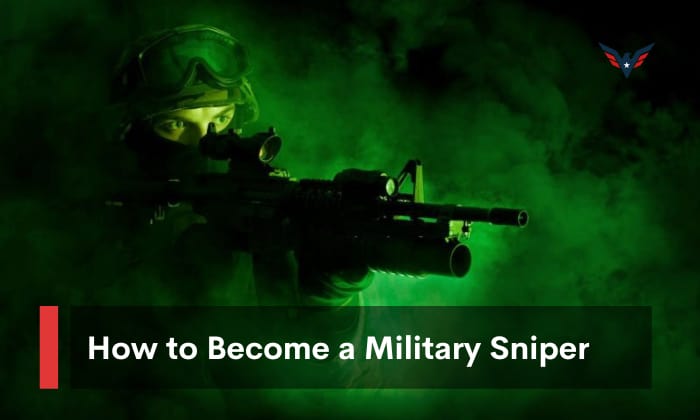 Do you find yourself mesmerized by the mysterious world of military snipers and the accuracy, expertise, and secrecy they embody? Learning how to become a military sniper is difficult and time-consuming, requiring superior marksmanship, focus, and perseverance.
In this article, we'll show you the ropes for becoming a sniper in the military. Learn about the prerequisites and credentials to specialized training and skill-building. If you think you have what it takes to become a military sniper, then let's dig in and find out how to get there.
What to Do to Become a Military Sniper?
The military sniper profession calls for exceptional accuracy, focus, and stamina. Here's a brief, step-by-step instruction based on the fundamentals of training to become a military sniper:
Research and Choose a Military Branch
Meet Basic Requirements
Enlist in the Military
Choose a MOS (Military Occupational Specialty)
Excel in Basic Training
Meet Sniper Course Prerequisites
Attend Sniper School
Gain Field Experience
Continuously Train and Improve
Requirements and Qualifications
The U.S. military sniper position is highly competitive. To get into army sniper school and to be nominated by their commander and accepted into the sniper training, aspiring snipers must first achieve several requirements.
Physical Requirements
Snipers need normal color vision and must not be color blind. They must have 20/20 vision or correctable eyesight.
Snipers in the Army are required to have a total Army Physical Fitness Test score of at least 70%.
Snipers in the Navy and Marines are required to have an 80 percent or above average on the Marine Corps Physical Fitness Test.
Service Record
Snipers in the Army and the Navy/Marines need a General Technical score of 110 or above on the Armed Services Vocational Aptitude Battery.
All snipers should be considered excellent shooters with an M-16.
A sniper in the Army needs to have a clean record when it comes to disciplinary actions; in the Navy and Marines, a sniper's record must be spotless for the prior six months.
Snipers in the Army must be between the ranks of E3 and E7, though this cutoff is sometimes relaxed. Snipers in the Marines have to be in the ranks of E2 through E7.
A prospective sniper also needs to score well on a psychological test.
Step-by-Step Guide: How to Become a Military Sniper
It takes a lot of training, dedication, and skill to become a military sniper. Below is a detailed step-by-step guide on how to become a military sniper:
1. Research the Requirements
To get started, look into the various military services that offer sniper training. Each service has its own set of regulations and educational programs. The Army sniper requirements list may have a few different items compared to those of the Navy and Marines.
Some examples of such criteria are a minimum age, a certain level of physical fitness, a specific education level, or prior military service.
2. Make Sure You Meet the Basic Requirements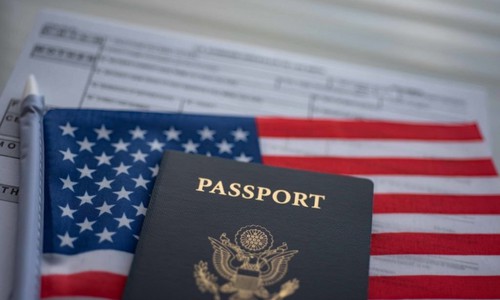 Check if you are able to fulfill the basic requirements for membership in the military branch that you have chosen.
These qualifications often include:
a citizen of the United States.
a clean criminal record, being of a certain age
a certain level of education
able to pass medical and physical fitness testing
3. Join the Military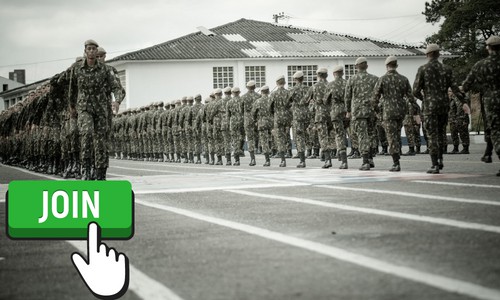 Sure, you can be a civilian sniper since there is training available. However, you cannot have access to a better weapons system and technology without joining the military.
Join the armed forces and select a branch that provides opportunities to serve as a sniper, such as the Army, the Marines, or the Special Forces.
4. Choose a MOS (Military Occupational Specialty)
Choose a MOS that perfectly complements your aspiration to become a skilled and precise sniper.
The military offers a range of exciting career paths across different branches, such as being an infantryman, army ranger sniper, intelligence analyst, and special operations.
There is a different MOS code for each, and provides individuals with diverse opportunities to serve their country and contribute to national security.
5. Excel in Basic Training
You will need to successfully finish basic military training to become qualified for military service.
This training will provide you with the core skills and information required for military service.
The training includes physical conditioning, handling weapons, marksmanship, working with teammates, and adhering to discipline procedures.
6. Meet Prerequisites
Before you may apply for US sniper training, you could be required to fulfill several criteria.
However, this will vary from service branch to service branch.
This can involve a required number of years of service, a particular rank, or any number of other criteria peculiar to your particular branch of the armed forces. You can sign up for sniper training with your military branch if you match the requirements.
7. Attend Sniper School
Attend a sniper school, such as the U.S. Army Sniper School in Fort Benning (now Fort Moore)or another military specialty training program if you get picked.
The advanced marksmanship, camouflage, reconnaissance, range estimate, ballistics, and fieldcraft training will be comprehensive. There will be an emphasis on self-control, endurance, and making tough choices under duress.
8. Gain Field Experience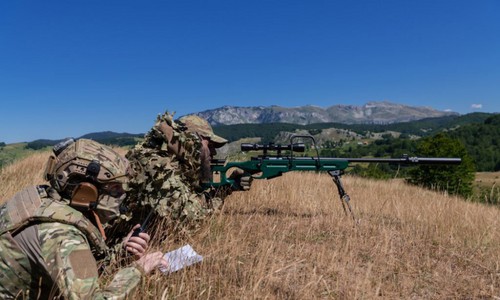 After graduating from sniper school, you should continue your training and get field experience as much as possible.
Snipers are placed in sniper units and required to participate in continual training to keep their abilities up to date, learn about new techniques and equipment, and adjust to the constantly shifting needs of battle.
9. Practice Continuous Training and Experience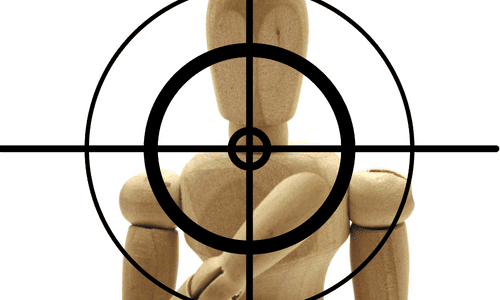 Snipers must engage in consistent practice to hone their skills, acquire knowledge of new sniper tactics and technology, and adjust to the dynamic nature of the modern battlefield.
While the actions outlined here should serve as a basic guide, it is crucial to keep in mind that exact regulations and processes may differ by country and military branch. To get the most up-to-date and correct information, it is necessary to visit official military sources, such as military recruitment websites or persons.
Frequently Asked Questions
Is it risky to serve as a sniper?
Snipers' high levels of stress are understandable, given that they have one of the most dangerous tasks on the battlefield. The overwhelming pressures of the job, according to many snipers, were overcome by putting their minds at ease and trusting their training.
How difficult is it to train to be a sniper in the military?
The United States Army puts its snipers through intense training. Target shooting, concealment, fieldcraft, and keen observation are all part of this category.
Snipers need to be able to function independently for long periods in dangerous locations. Therefore, training also emphasizes mental and physical resilience.
How long is the training period required to become a sniper in the armed forces?
The US Snipers' Training Course is a program that lasts for five weeks and requires the trainee to go through strenuous training to become the weapon that is feared the most on the battlefield.
Conclusion
Learning how to become a military sniper is an arduous task that calls for exceptional talent, self-control, and health. It's a niche position in the armed forces that calls for exceptional skill in marksmanship, observance, and fieldcraft.
This guide's instructions provide an extensive framework for pursuing a career as a military sniper. However, training to become a military sniper is a lifelong endeavor that demands focus, determination, and a never-ending desire to get better.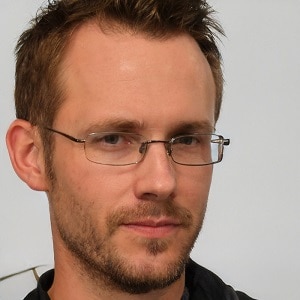 I am Everett Bledsoe, taking on the responsibility of content producer for The Soldiers Project. My purpose in this project is to give honest reviews on the gear utilized and tested over time. Of course, you cannot go wrong when checking out our package of information and guide, too, as they come from reliable sources and years of experience.